Lenz is a graffiti artist who is passionate about everything that involves LEGO. Well, he's not the only one. Nathan Sawaya, for example, quit his job as a corporate lawyer to become a full time LEGO artist. Yes, LEGO can be quite addictive. The early signs of LEGO addictions are when you start telling yourself you'll only stick with certain LEGO themes. Lenz is certainly consistent. His themes are inspired by artist's longtime graffiti background. This June, the Kolly Gallery in Zurich will showcase some of the exceptional works by Lenz. His new exhibition Graffiti is a Child's Play opens on June 12.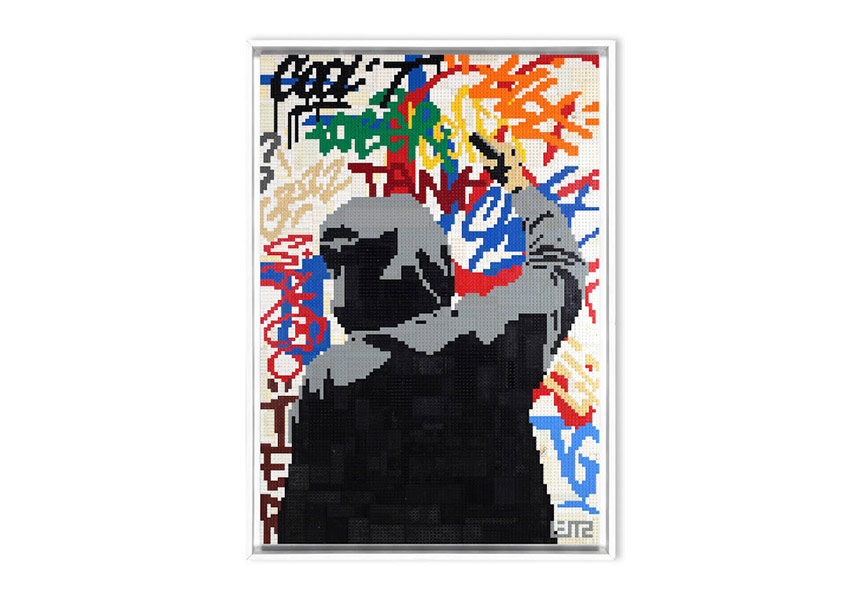 Crews
Lenz started his career as a graffiti artist in the early 2000 in Toulouse, France. That same year he founded, the SDX Crew with two friends and together they emptied their first cans in town. Lenz then joined the TG Crew where he perfected his technique. Over the years, meeting artists, he finally found his place within the collectives OMT and TER.
LEGO
This continuously inspired artist has experimented with different techniques and art mediums before returning to his childhood and pursuing his first true love, the LEGO. Since 2006, the artist creates sculpture and paintings with the famous LEGO bricks. His themes are inspired by the street culture and graffiti. In this year, he launched a series of famous NIKE Dunks made only in LEGO. Ever since, his work has consisted mainly of sculptures and paintings in LEGO, although without totally abandoning his cans.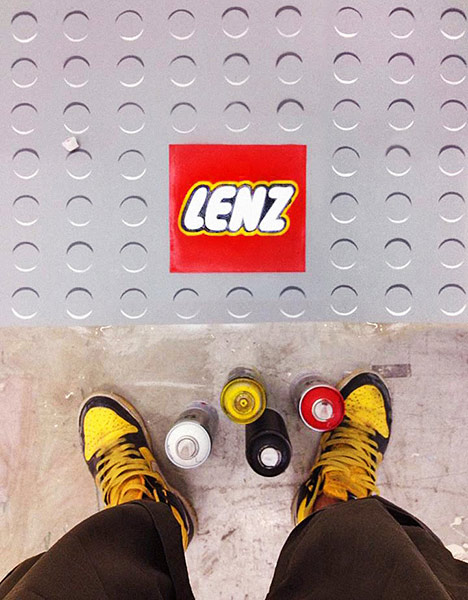 About Kolly Gallery
The driving force behind Zurich's Kolly Gallery is the long deep-rooted history of Julien Kolly's involvement in street art. Director of the communication agency vingtneuf degres, he opens, in September 2006, his first gallery, GT29, in collaboration with the Nuithonie theater in Villars-sur-Glâne. Two years later, he founded La Grille in Yverdon-les-Bains which, at a rate of one show per month, allowed him to build a network of national and international artists at the forefront of the graphic culture and the latest trends. Dare, Alëxone, Swet, Tilt, Flying Förtress, MadC, Smash137, Lenz, L'Atlas or Dave the Chimp are a few names that invaded the walls of the gallery. The gallery in Zurich is Kolly's newest project to showcase exceptional urban art.