Is the American society of today in a state of constant fear? Do people feel like they have no privacy anymore? How does this affect their self-consciousness and behaviour? Maybe we can find the answers to these questions and more in the latest works by Belgian artistic trio Leo Gabin, who are having their third exhibition at Berlin's Peres Projects. Their latest video - or better yet, a collage of amateur video footage - focuses on the deeply paranoid American woman named Bonnie and explores the slightly frightening influence of online ways of self-expression on the country's culture. Ultimately, the EXIT/ENTRY project seems to be posing the question: whatever is happening to the selfie phenomenon?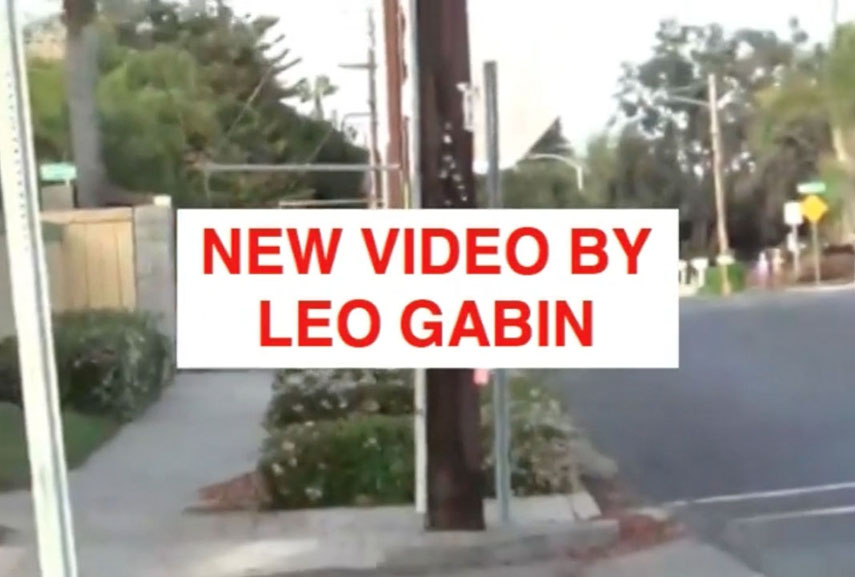 EXIT/ENTRY
The visual story of EXIT/ENTRY starts with a woman named Bonnie, who lives in Newburgh, New York with her mentally handicapped brother and blind dog. At a point, she gets into an argument with a neighbour, a fireman who moved in just recently, over him throwing leaves on her property. The dispute then becomes a stalking issue, where Bonnie is being tracked by all her neighbours to the point where she decides switch coasts and move to Oceanside, California. However, the gang stalking apparently doesn't end there, and the color red becomes Bonnie's focus point. Consumed with paranoia, Bonnie starts documenting the gang/government agents stalking and posting her videos online, calling it The Exit/Entry Gang Stalking - the footage of her pulling in or out of their driveway, coming in or out of her house etc. For Bonnie, even the most banal event gets a new, frightening meaning.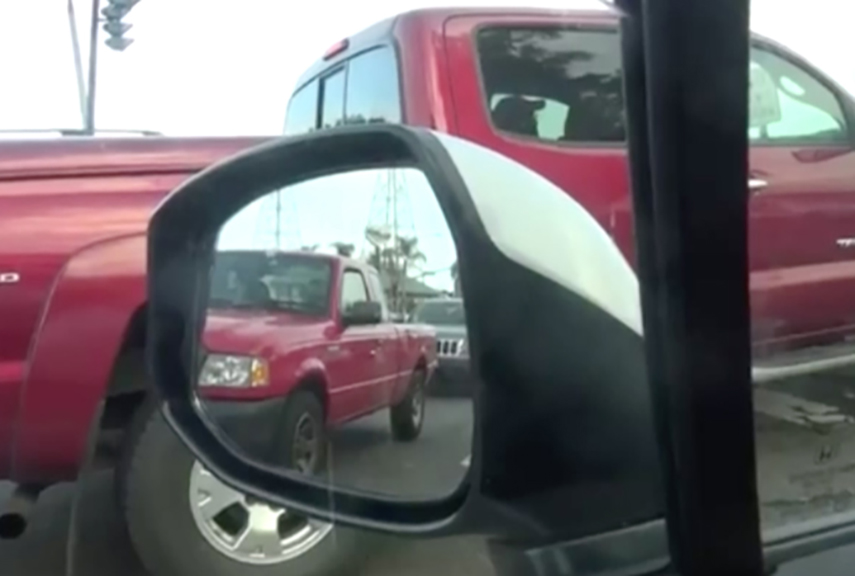 The Overly Suspicious Selfie
The art group from Belgium called Leo Gabin, consisting of Lieven Deconinck, Gaëtan Begerem and Robin De Vooght, collaborated with Bonnie over an intense period of time, in which they edited over 3,000 of her videos and audio files while at the same time incorporating their own research and sharing content with her as well. Capturing the frames of contemporary life, Leo Gabin created a video work whose narrative flails somewhere between illusion and reality, questioning one's perception of themselves through different forms of expression. In the era of the selfie, the protagonist Bonnie, however, stays behind the camera, while her life and every moment in it is being chronicled on camera. While she things she is being followed by other people, Bonnie creates a kind of a self-stalking situation, despite the ever-present fears and paranoias. Leo Gabin demonstrates this phenomenon through the intimate details of EXIT/ENTRY and a series of symbolism and iconic appropriation, signature moves in their artistic practice.
Teaser Video for Leo Gabin Exit/Entry exhibition at Peres Projects
Leo Gabin Exhibition at Peres Projects Berlin
The upcoming Leo Gabin show will feature the trio's new film, but also an adjacent body of works: large and bold photo and text-based aluminium panels - marking the first time without their usual silk-screen, acrylic and spray painted works. EXIT/ENTRY, an exhibition of works by Leo Gabin, will be on view at Peres Projects in Berlin, Germany, from January 9th through February 2nd, 2016. The opening reception is scheduled for January 9th from 6pm to 8pm.
Images courtesy of Peres Projects or screenshots of the video.