Born in Havana and based in Miami and New York, Juan Travieso is best known for creating visually complex worlds suspended in a state of fracture. Combining a realistic painting technique with surreal juxtapositions, spatial splicing, bright palettes, and geometric abstraction, he presents the reality of a world in transition. On the other hand, the Dutch pop-surrealist artist Leon Keer is a world leading artist in anamorphic street art. Whether working on the street or in the studio, he creates stunning optical illusions that challenge the viewer's perception.
The bodies of work by these two artists are joined together in an upcoming exhibition at Talon Gallery. Simply titled Leon Keer & Juan Travieso, the show will bring forth the uniqueness of their practices.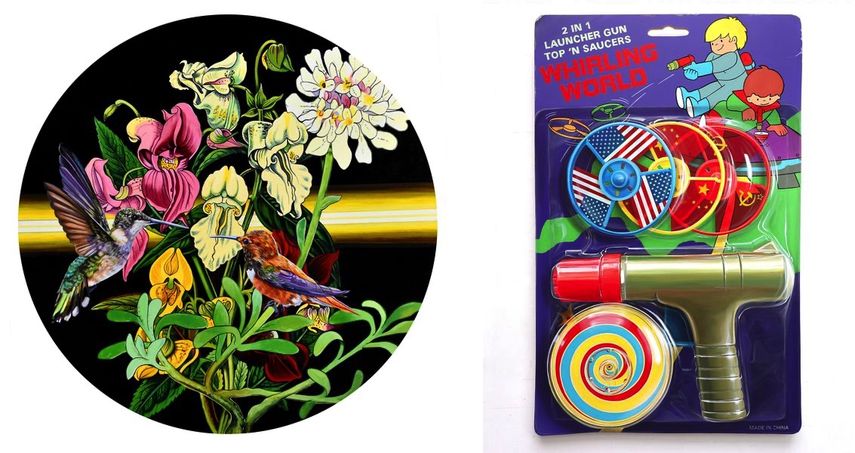 The Practice of Juan Travieso
Exploring biodiversity and human impact via semi-abstract portraits of various species of plants, birds and animals, Juan Travieso paints a natural world both fractured and vibrant. His compositions often look like digitized renderings made of fragments dismantled into seismic shards, reminding us of the unavoidably temporal nature of disappearance.
Often capturing endangered species on the verge of disappearance, he creates a requiem of sorts for the irremediably compromised state of our biodiversity.
Travieso is always working in vibrant and striking hues, reflecting his love of color that he credits to the scarcity of resources in his home country. In this latest body of work, the artist has been centering his subjects on black background, creating an intense contrast with the brilliant hues.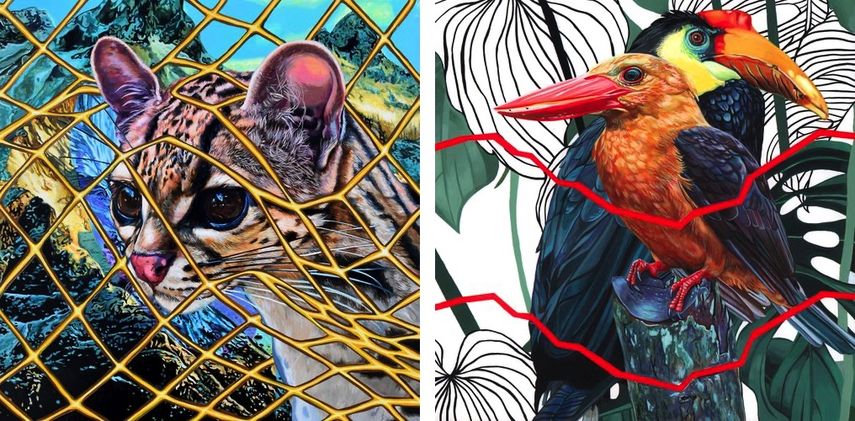 The Practice of Leon Keer
A world-renowned painter, Leon Keer works in the field of anamorphic street art. Seeking to review and comment upon current events, he addresses issues that range from environmental to political dynamics and social movements. The artist himself describes his works as "confronting the viewer with the diseased spirit of our times, visible decay counter-pointing a timeless longing for unspoiled beauty."
Always reflecting his thoughts, Keer's works confront the viewer with the diseased spirit of our times, visible decay counter-pointing a timeless longing for unspoiled beauty. In his latest body of work, the artist explores pressing matters such as single-use plastics, global political power struggles and the Black Lives Matter protests in response to police brutality currently unfolding across the United States.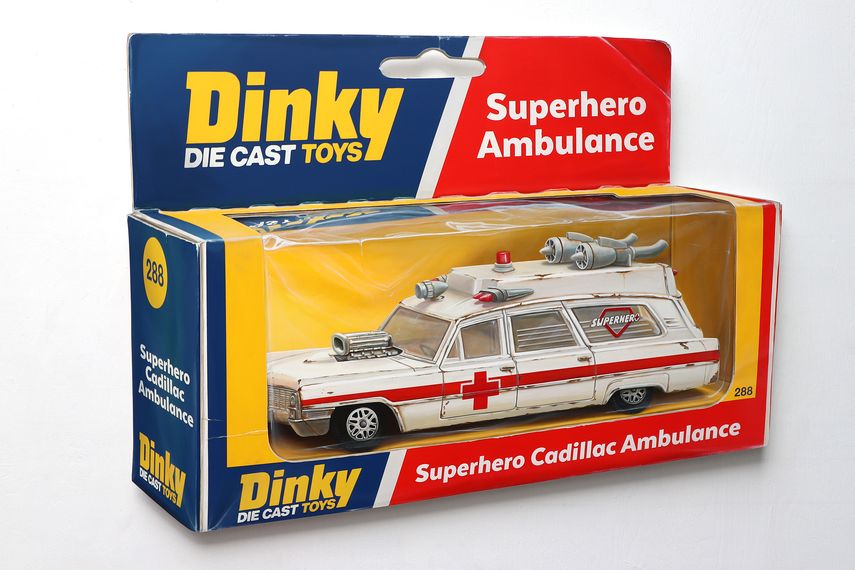 Leon Keer & Juan Travieso at Talon Gallery
The exhibition Leon Keer & Juan Travieso will be on view at Talon Gallery in Portland, OR from June 25th until July 26, 2020. The Virtual Tour via IGTV will start on June 25th at 6 p.m. The public can RSVP for an in-person viewing appointment.
Featured images: Leon Keer - Fragile Nation; Juan Travieso - Exhibit P. All images courtesy of Talon Gallery.