Hard-Edge painting was introduced in the late 1950s when the term was coined by two art critics to describe the painterly production of California-based painters. This stylistic tendency appeared as a reaction to Abstract Expressionism and was rooted in the legacy of Neo-Plasticism and Bauhaus. Although characterized by the highly impersonal way the artists applied paint and made particular transitions between different colored areas on the canvas, Hard-Edge painting announced a new kind of aesthetic that was further disseminated in Pop and Minimal art.
The lead practitioner of this style was Leon Polk Smith, the prolific American painter who came to prominence for his vibrant, yet reduced painterly surfaces. His painting introduced a new paradigm of abstraction and paved a way for the new generation of artists willing to experiment with different formats of two-dimensionality.
To cast a new light on his lasting practice, The Heard Museum decided to organize an exhibition called Leon Polk Smith: Hiding in Plain Sight that will focus on Smith's fascination with American Indian culture and the Oklahoma Plains.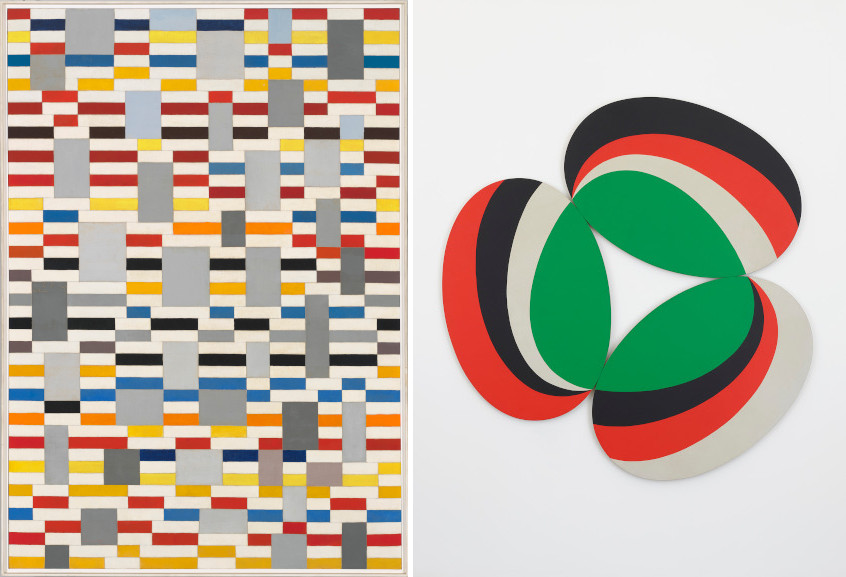 The Master of Abstraction
Despite the fact that Leon Polk Smith's oeuvre has been thoroughly explored through numerous publications and exhibitions, certain aspects of the same remained unseen.
For that reason, the upcoming show tends to underline the significance that the American Indian culture in Oklahoma, especially the colors and patterns of Southern Plains beadwork, ribbon work, and painted hides, had in Polk Smith's formative years.
To achieve the full effect, the curators Joe Baker (Delaware) and Diana Pardue selected prime examples of late 19th and early 20th-century Indigenous art from the Oklahoma Territory to stand along with more than 40 paintings Smith has produced through seven decades of his career including his renowned Constellation series.
Baker, one of the curators, briefly commented on the importance of this toponym:
Indian Territory was a place of creativity, lawlessness, and invention. Leon Polk Smith has rewritten the narrative of place in the endless horizons, single lines, and hard edges of his work.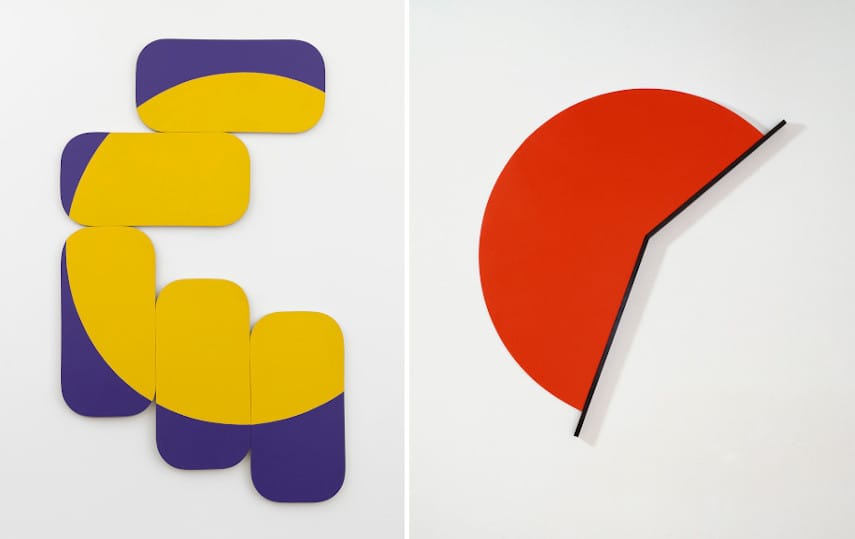 Leon Polk Smith at The Heard Museum
A fully illustrated catalog featuring essays by several scholars as well as a statement by Patterson Sims, president of the Leon Polk Smith Foundation, and a foreword by Heard Museum Dickey Family Director and CEO David Roche, will accompany the exhibition.
Leon Polk Smith: Hiding in Plain Sight will be on view at the Heard Museum's Virginia G. Piper Charitable Trust Grand Gallery in Phoenix, AZ from 4 February until 31 May 2021.
Featured image: Leon Polk Smith - Inca, 1970. Acrylic on canvas. Leon Polk Smith Foundation. All images courtesy Heard Museum.