The new Leopold Rabus exhibition will showcase the works by the artist and his family. This family of artists is coming to the Michael Haas Gallery in Berlin. Alongside the paintings of Leopold Rabus, the Michael Haas will also host the works of his brother Till and their parents Renate and Alex. Leopold, Till and Alex are painters, while Renate works predominantly with textile, creating embroidered images and assemblages. Their work is individually different, but brought in a same place still makes a cohesive narrative. The Rabus family lives in Switzerland and each member of it creates art at their own pace. There are certain characteristics that, however, connect their styles: Leopold and Till are fond of black humor, Till and Alex are fond of surrealism, and Leopold and Renate are fond of slowness.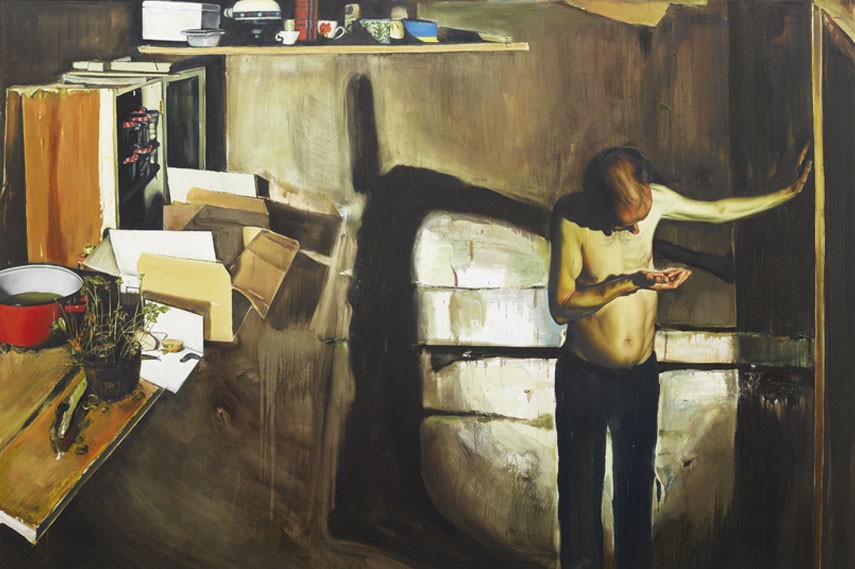 Leopold Rabus Paints the Characters and Precious Moments from His Neighborhood
Leopold Rabus has been exhibiting his artworks for more than fifteen years. His paintings are based around the search for the essence of life. Leopold Rabus finds it in small things. He paints inspired by temporary feelings, and usually depicts rural surroundings of his hometown. The backdrops painted by Leopold Rabus are contemplative and serene with a strong attention to detail. But when he paints people, they tend to look a little unsettling and exaggerated – that is because they are caricatures, mainly of people from the artist's neighborhood. His work can, therefore, also be humorous, although Leopold has also had darker stages.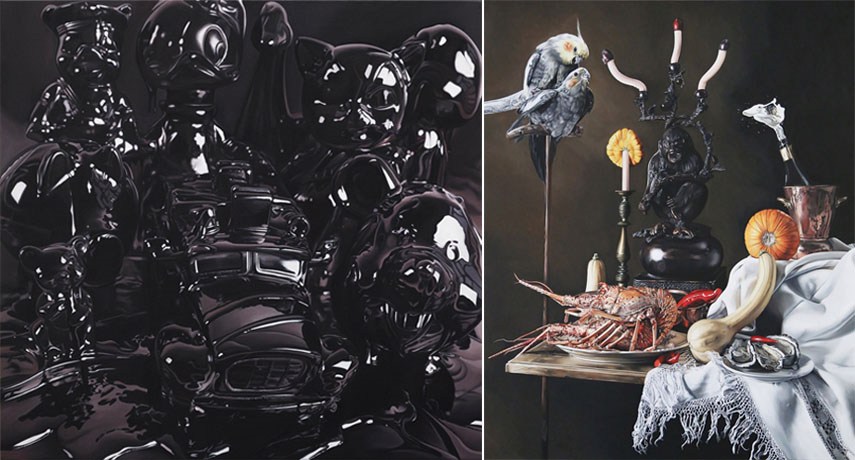 Consumerism and Hyper-realism in the Work of Till Rabus
Till Rabus paints hyper-realistic paintings of consumer goods and seemingly random items. His work can be classified as still life painting, but his paintings are humorous and deliberately exaggerated. The subjects of his paintings are sometimes even anthropomorphized, his compositions are dynamic and intricate, and his color palettes are vivid. Car tires, hamburgers, melted chocolate, garbage bags – and many other objects creating vibrant compositions in his realistic and at the same time surrealistic paintings, spark a dialogue about the contemporary consumer culture. And at the same time, his work is playful in its own unique way and puts hyper-realism to a really good use – be sure to read our piece on hyper-realism and the benefits of the style.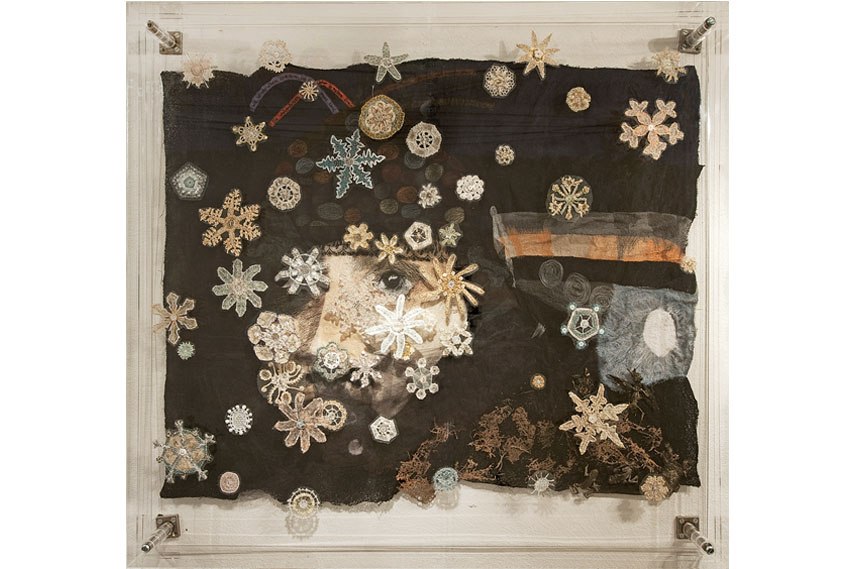 Alex and Renate Rabus: the Future and the Present
Alex Rabus, the father of the family, paints large, surreal images with contrasting small-scale narratives. Alex mostly deals with the questions about the future of mankind and nature. Renate, on the other hand, lives in the present moment and her work is characterized by slowness. She creates works of art using textile and embroidery. She works with the highest precision and this exhibition will present presents her images of holy martyrs, and assemblages illustrating Franz Schubert's 'Winterreise'.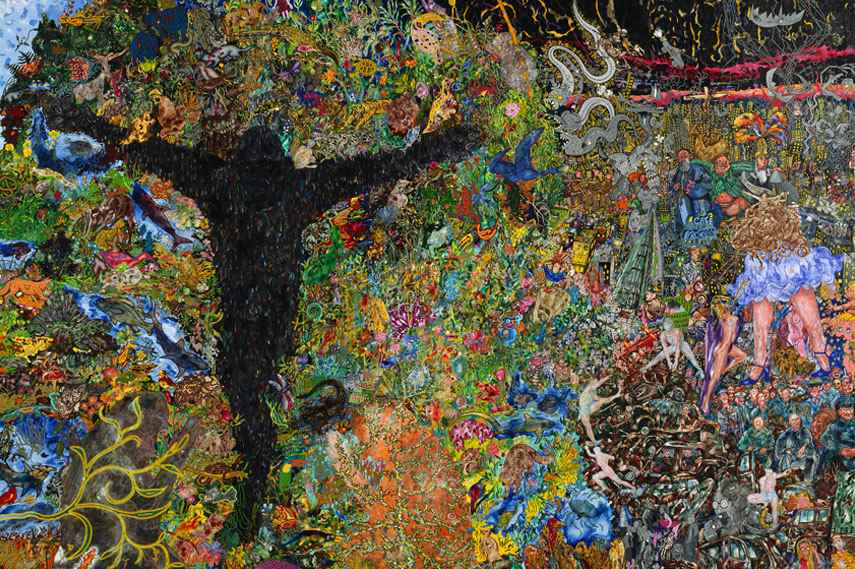 Leopold Rabus and Family at the Michael Haas Gallery, Berlin
The Michael Haas Gallery was founded in 1976, focusing on modern and contemporary art, both German and international, with a preference towards painting, works on paper and sculpture. Léopold Rabus and family will be on view from Friday, January 22 through Saturday, February 20th. The opening ceremony takes place on Friday, January 22 from 6 to 9 p.m.
Leopold Rabus and Family Exhibition Catalog
Featured image: Leopold Rabus - Du dur au mou, 2014. All images courtesy of Michael Haas Gallery