Utilizing their own handwork and signature media, Yunjung Lee and LeRone Wilson art exhibition Pour Painting features works which are both emotionally charged and personal, yet are left open in order to actively communicate with the viewers. Proudly presented by the Jplus Gallery, the exhibition radiates the intriguing stories of personal experiences, the quest for identity, and experimentation with an old-age method. By locking their emotional experiences in the expressive brushstroke or in the layer of the beeswax, the two authors re-define and examine the nature of abstract painting and non-representational three-dimensional art.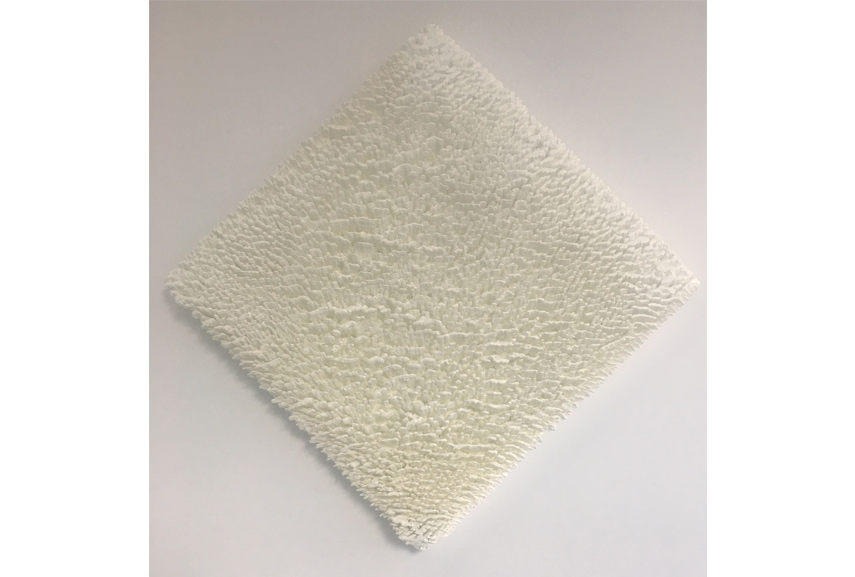 LeRone Wilson's Art
Known as a sculpted encaustic painter, LeRone Wilson defines his own work as a medley of different textures that stimulate the senses. Fusing the old encaustic technique and the minimalist approach to art, his abstract images are defined through unrecognizable surfaces that question the nature of sculpture and of painting as well. For the occasion of the exhibition Pour Painting, Wilson shows a series of wall-mounted relief sculptures. Through his distinctive material and technique, the artist shows an ever-changing world where the knowledge is forgotten and misappropriated, pursuing spiritual and cultural identity. His abstract works, achieved by the repetitive and experimental process of using a mixture of beeswax, reference not only the compelling history of the method, minimalist, and abstract art but also create distinctive aesthetic forms.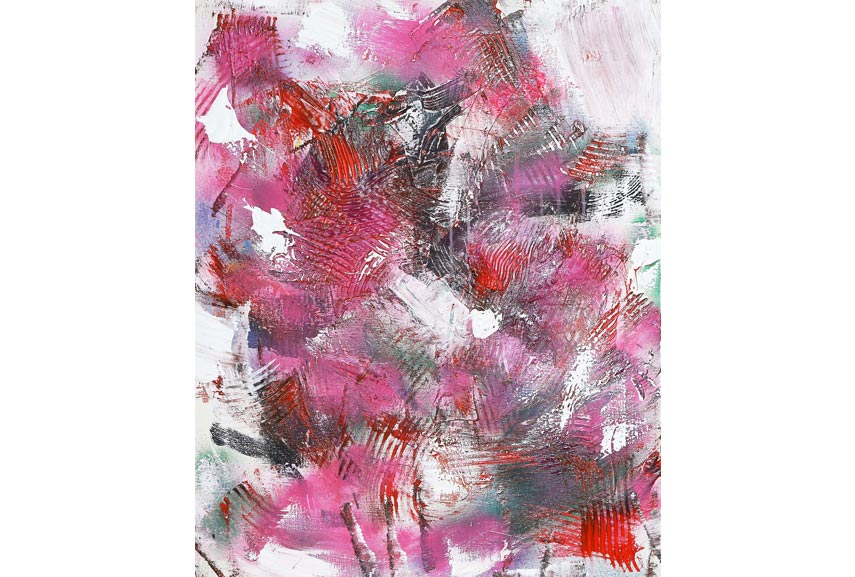 Yunjung Lee's Art
Through the use of mixed-media, expressive brushstrokes, and celebration of vibrant colors, Yunjung Lee presents the emotion locked in her conscious and unconscious memories. Her abstract paintings, expose the power of her inner voice and energy and as such create a new visual language which recreates moody and mystical desires for transcendence and the infinite. The author of numerous solo and group exhibitions throughout Korea, Japan, and New York, Lee has also participated in prominent international art fairs of the world, and has been awarded by the Osaka Contemporary Art Competition, Now Chinese Contemporary Art Competition, and the second place of the Painting Competition organized by the Watercolor Association of Korea.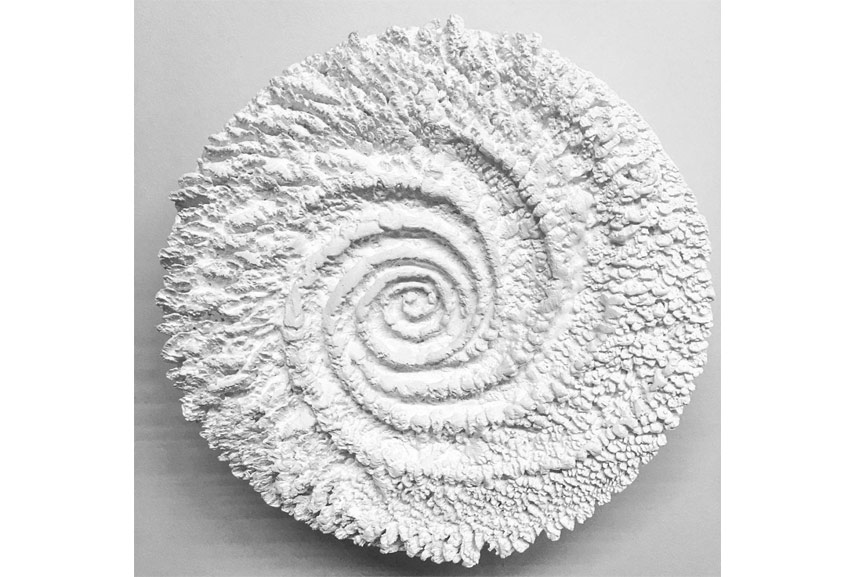 Pour Painting Exhibition at Jplus Gallery
As a creative space reflecting the collaboration between New York-based artists, Jplus Gallery aims to introduce various curated projects and editions of artworks focused on contemporary art and design. The duo exhibition Pour Painting, featuring the works of two abstract and highly expressive artists, Yunjung Lee and LeRone Wilson, offers images which echo the souls of their creators and also create a bridge to the inner voices of their public. Beginning on February 2nd, 2017 and lasting through to February 12th, 2017, the exhibition displays how an old method and the heritage of abstraction in art help to create the new language and style of contemporary art production.
All images courtesy of Jplus Gallery. Featured image: Yunjung Lee - Night blossom, detail