To what extent and with what capacity does the past influence and define the present? How do images from the past stand up to the ever-growing image production in today's society and what new narrative is made if the past is re-presented? How do artists present the state of suffocation by technological expansion and production? All these questions are in focus of the group exhibition The Original Image at l'Etrangere in London.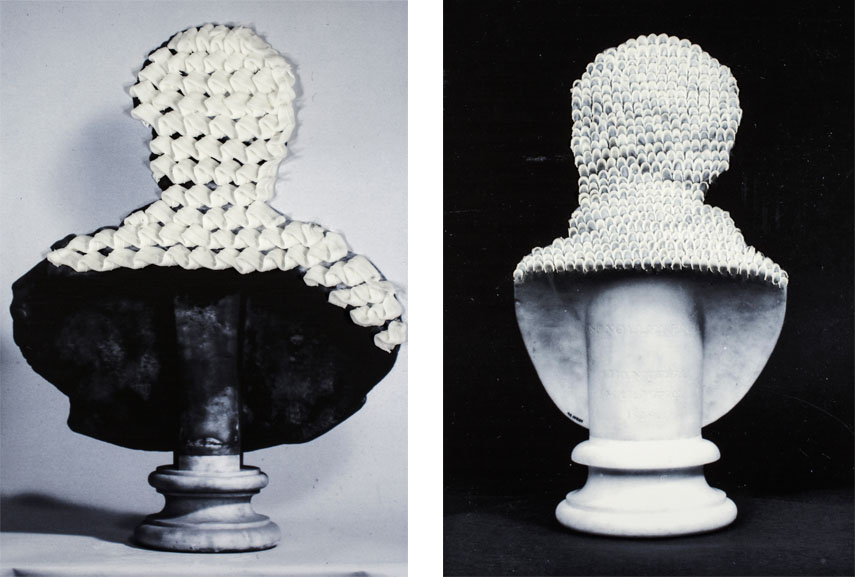 Appropriation of the past
The beginning of the 20th century puts to focus the terms original and new. The 21st century only adds fuel to the fire and focuses on competition, while the postmodernism thought asks for all to be re-defined, re-examined and re-valued. The past is not finished and the re-examination and appropriation of its images is the starting point for viewing the works of the three artists, Mark Corfield-Moore, Luey Graves and Martin McGinn. If the past is the original image, how and why does it exist in the present? How strong is the force of what once existed?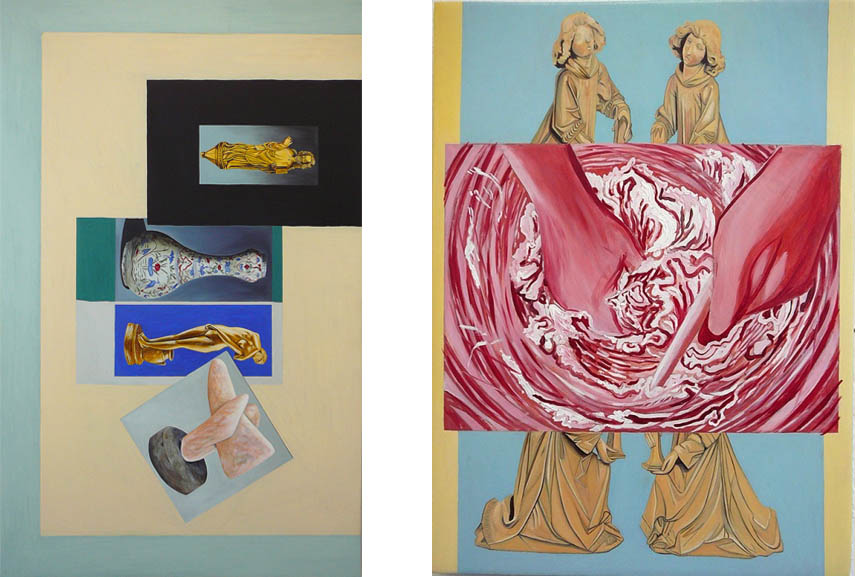 Playing with the Past
For The Original Image, Mark Corfield-Moore played with the marble, classical bust of the British Museum. He added piped icing upon the surface and re-photographed it. The archive image, now a new image denies the viewer a stable narrative. Juxtaposition of the marble and the sugar plays down the heavy narrative of the classicism. Similarly, with the use of the juxtaposition of the domestic activities with motifs of the modern sculpture, paintings of Luey Graves use familiar fragments as tools intended to build an alternative narrative to the dominant male gaze and patriarchal representation. The omnipresence of the past is questioned in the canvases of Martin McGinn. The artist breaks down the archive images of the past with the use of different publication pages, posters and postcards and possibly questions the ephemeral presence of the now. The breaking of the original image is in the slip between the illusion and the depth of the flat reality of the artist's canvases.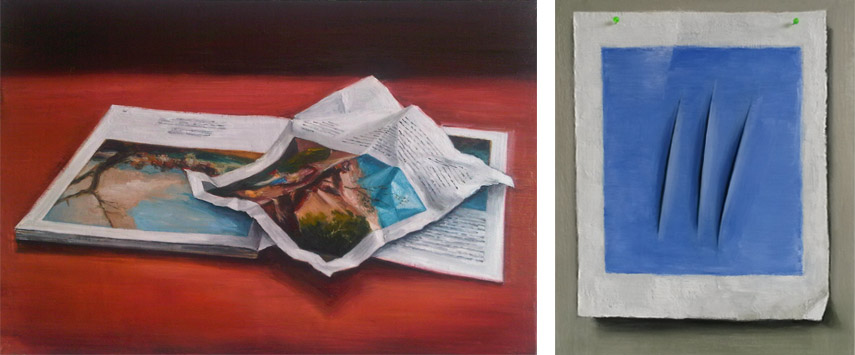 The Original Image at l'Etrangere gallery in London
It is interesting that while we live in the society of mass production and technological inventions, the past still haunts us. By focusing on the re-definition, re-use and appropriation of the past, the exhibition The Original Image at l'Etrangere blurs the lines between the original image and its many representations. On view from 11 March- 16 April 2016, the exhibition questions the tension between art and image and showcases the art historical sources as flexible materials for re-presentation and play. By putting to the front heavy canons of art history and how it influences the production today, this exhibition investigates where our space is and with what images do we play.
Featured images in slider: Martin McGinn - The Embrace- 2012. Mark Corfield-Moore - Stiffed Peaks II, 2016. Luey Graves - Power- 2014.