At the end of this month, Levalet will bring his luggage to le Cabinet d'Amateur in Paris. Levalet is known for filling the niches, staircases, and streets of Paris with his wheat paste works ofs real sized men and women. This time, his characters became hybrid beings, from human-object to man-animal. Again, Levalet uses the space as a playground for subtle interactions between his characters and their environment. His works usually have indicative titles like "Fly Away", "Departure" and now "Baggage". Levalet has prepared a real miniature theater to be shown at le Cabinet d'Amateur. Everything within this exhibition is the artist's play with situations, senses, and artistic references of his masters. The exhibition runs from April 29 till May 11.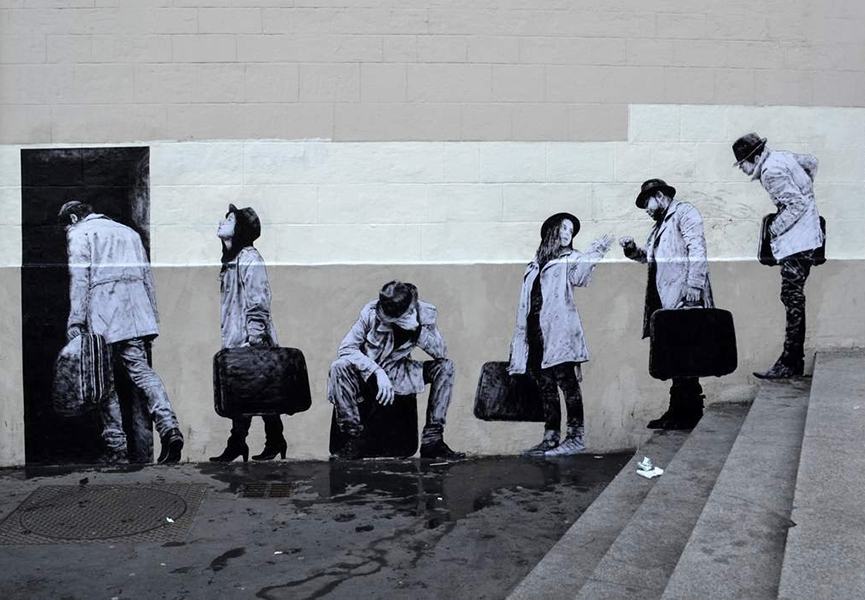 Levalet on the Streets
Levalet focuses on an interaction between the subject of his artworks and the characteristics of the selected spot on the street. To find the perfect spots for his works, Levalet wanders around Paris exploring the architectural diversity of the city and taking accurate measurements. He prefers alley and passages because here his work can achieve an immediate intimacy with the viewer. Since everything is previously imagined and carefully measured, Levalet's paste-ups have a lot of theatrical features. Everything in his art dwells between reality and sham.  Levalet's characters are staged on sidewalks not to bring any message, but to play with architecture and surroundings, and to surprise passers.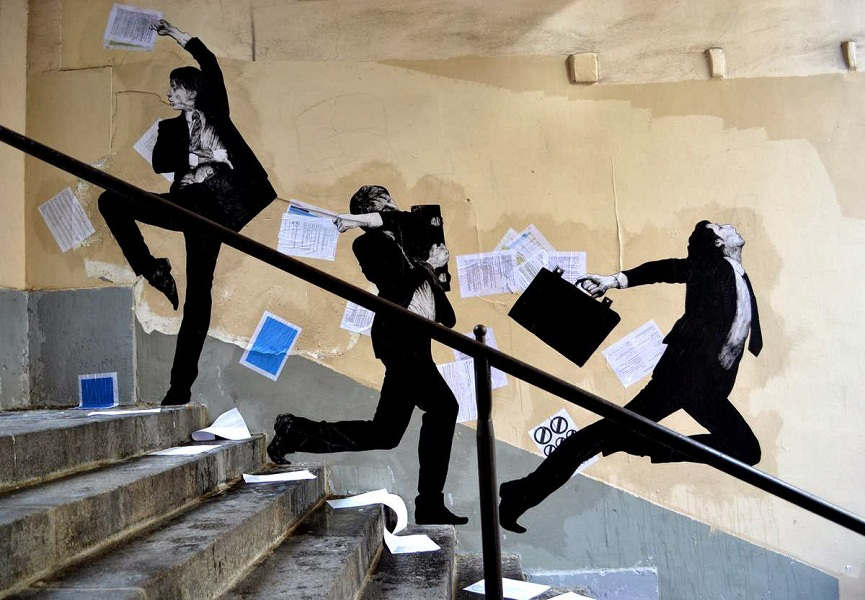 About Levalet
The French street artist Charles Leval, also known as Levalet, is initially trained in Strausbourg, where he studied painting and animation, but it was in Guadeloupe where he spent his youth and experienced street art. He is known for his paste-up people interacting with the environments in interesting ways. Levalet's pieces are always designed for a specific location what makes them uniquely embedded in the environment.