Filling concrete recesses, jagged sidewalks, alleys and passages of Paris with his animal and human-shaped paste-ups, street artist Levalet creates street works that are both playful and critical. Transformed into urban installations, his artworks certainly complement the city of Paris and its architecture with their charm, humor and clever staging of the scenes he creates. With a show soon opening at the Galerie Openspace, his work will once again move from streets to a gallery setting. Beautifully staged in the new gallery space, the exhibition Everyday Life Circus will be dedicated to the narratives he creates and his playful and clever pieces. Besides his artworks, the exhibition will include various circus performances enhancing the whole viewing experience. From a spirited artist such as Levalet, we have certainly expected nothing less.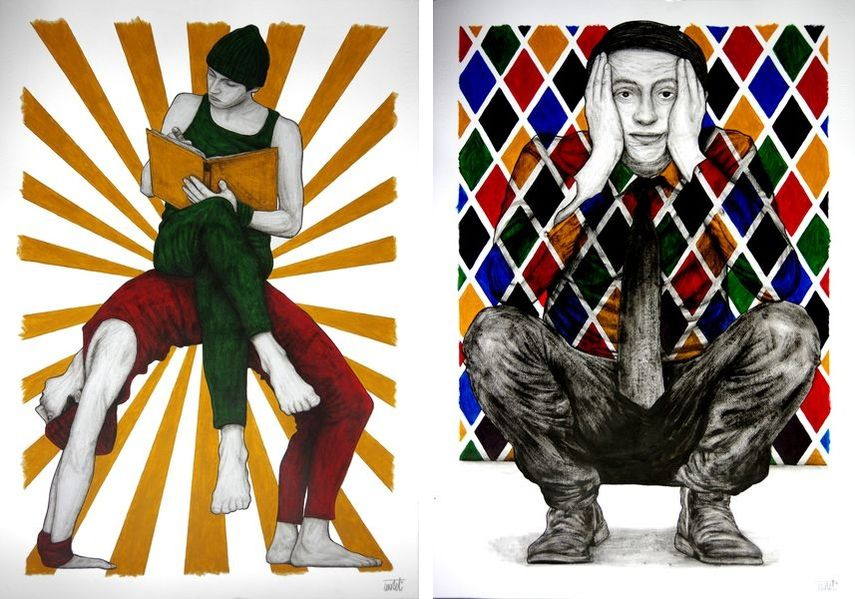 The Art of The Circus
Using four rooms and three floors of the gallery space, Levalet will present various scenes inspired by the daily life in a circus. The selection of about thirty artworks, drawings and installations that will be presented at the exhibition are amongst the biggest formats he has ever created. To highlight the playful character of the exhibition and to ensure the dazzle effect, Levalet will bring together bowlers, animal tamers, jugglers, and trapeze artists. This way, he will combine his urban art and the world of performing arts he originates from, and present the circus as a traveling and very popular art interacting through humor.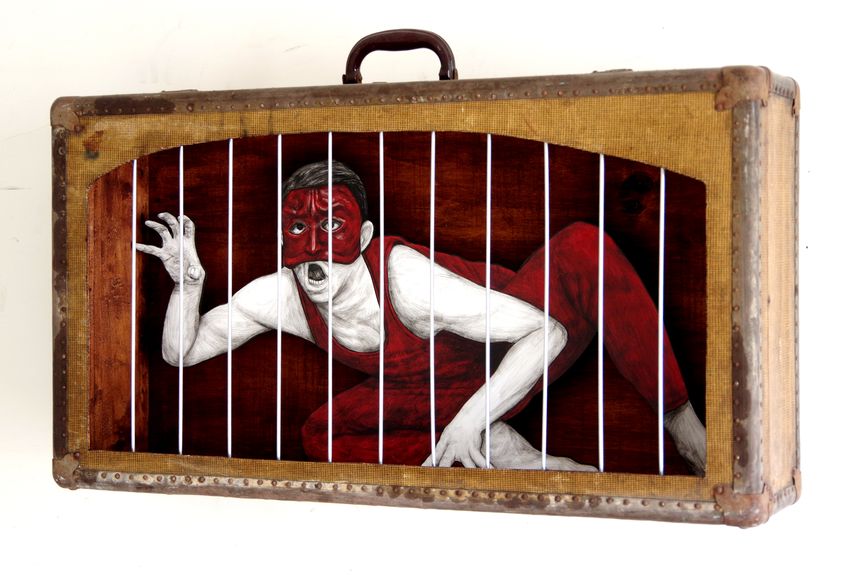 The Practice of Levalet
First starting with the urban interventions on the streets of Paris in 2012, Charles Leval aka Levalet created a new vision of urban poetry combining humor and absurdity in his street art. Coming from the theatre and film background, Levalet creates site-specific scenes painted with Indian ink that interact with the people who pass by. Exploring the architectural diversity of Paris and placing great importance on topography, the position, dimension and features of the artwork always interact with a space they're in and its environment. Levalet  mixes the world of representation with the real world by playing with the physical cohesion of the scenes he creates. His work has reached galleries in 2013, and in that setting, he continues to expand the interactive nature of his work by using installations and collaging silhouettes on woods.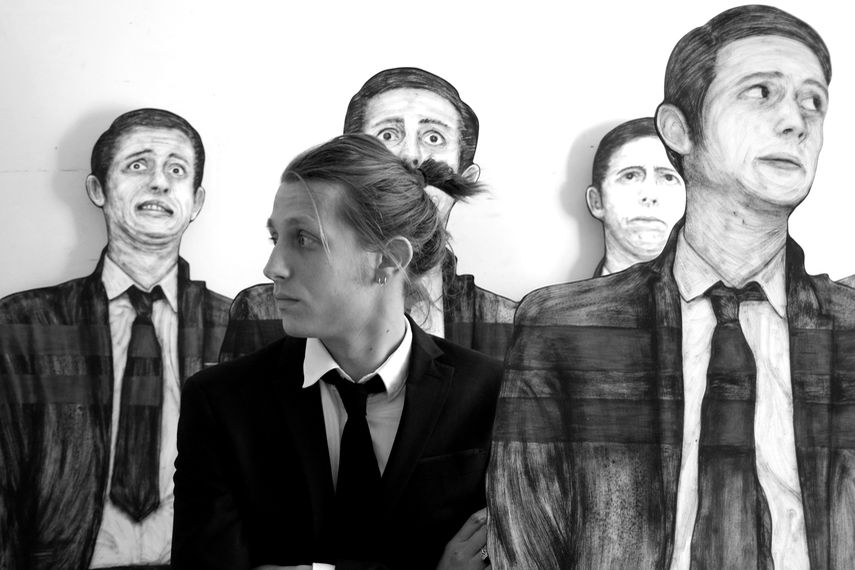 Levalet Exhibition at Galerie Openspace
The Galerie Openspace is a Paris-based gallery dedicated to Urban Contemporary Art and generally turned to international artists. The exhibition Everyday Life Circus will be on show from May 7th till June 4th, 2016. The opening of the exhibition will be held on Saturday, May 7th from 6pm.
Featured image: Levalet - Envolée sauvage. All images courtesy of Galerie Openspace.