Stephen Romano gallery is moving to a new location in one of the most vibrant districts in New York. To mark this occasion, the gallery will present a group show featuring works by more than 40 artists. Lexicon Infernali group show spans over space and time to include works from international artists created in the nineteenth, twentieth and twenty-first century. The gallery known for exhibiting works whose subjects come from the darker realms of the human psyche, has stayed true to its recognizable style by staging an uncanny group show for its new space inauguration.
Creatures of the Underworld in Lexicon Infernali Exhibition
Although the gallery had taken some time off between closing their previous space and opening a new one, it seems like its program has continued exactly where it left off. After exploring the mental phenomenon of Hypnagogia in an eerie exhibition in cooperation with Morbid Anatomy Museum, the gallery's new Lexicon Infernali group show once again deals with an otherworldly topic. Inspired by The Infernal Dictionary, a 17th century illustrated catalog of apparitions of the underworld, the exhibition presents an assembly of works that possess a shamanic quality.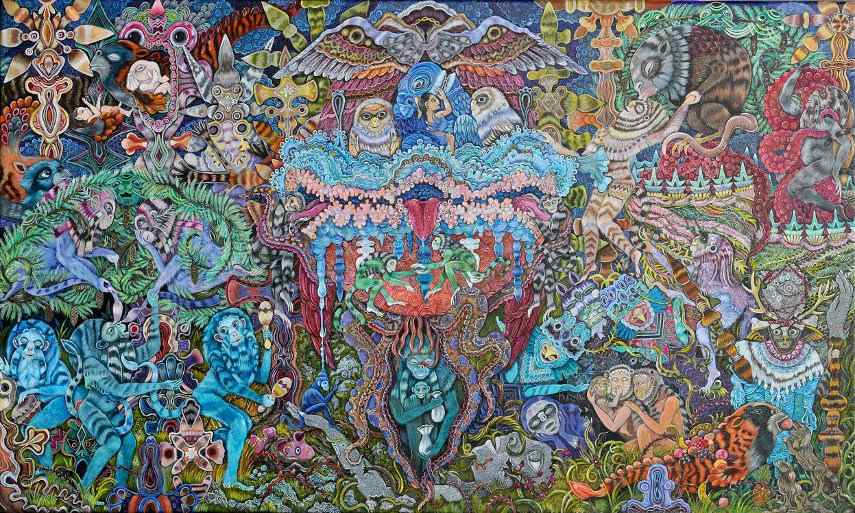 The Diversity of Styles at Stephen Romano Gallery
Lexicon Infernali group show functions as an encyclopedic lexicon of artists whose highly personalized works are characterized by transcendental sensibility and disturbing subjects. The exhibition at Stephen Romano gallery will feature an array of religious symbols, ghastly yet seductive heroines and scary animal-like daemons. Painting by Stephanie Lucas titled Welcome is the perfect introduction to the exhibition that aims to present strange characters of the underworld. The dramatic and complex composition of the artwork portrays numerous mythological creatures surrounded by natural elements. William Mortensen's realistic photographic series that resides beyond the obscure, will be displayed together with the corpse-like mixed media sculpture by Elizabeth Shupe. The ingenious way in which Stephen Romano gallery integrates different art styles into a single exhibition has been widely acknowledged and repeatedly praised by the art community. At Lexicon Infernali group show each work is a step away from the perceived world into the perceived self and beyond the perceived self into the actual self.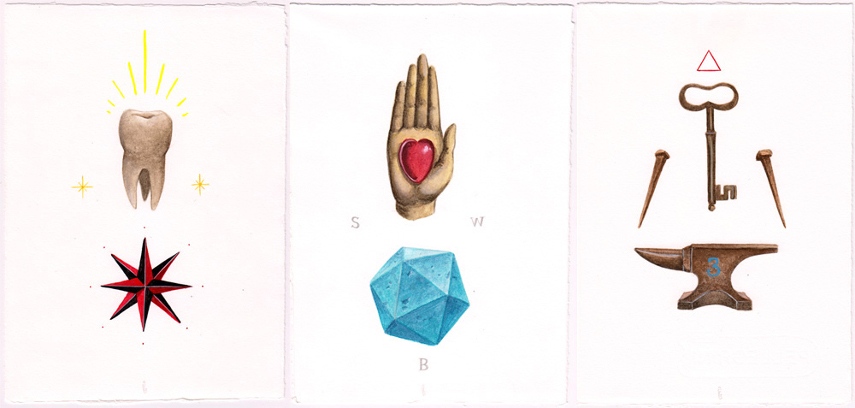 Stephen Romano Gallery in New Location
Lexicon Infernali is an exhibition that aims to facilitate the inner-body experience occurring within the viewers while they are simultaneously having an outer-body experience of observing the show. This will be the first exhibition at Stephen Romano gallery's new space in Bushwick district in Brooklyn, one of the fastest-growing areas for galleries in New York. Gallery owner Stephen Romano, claims that relocating the space to a new district is an attempt to ''re-contextualize the gallery's program somewhere that put the artists' integrity in the forefront". Lexicon Infernali group show will open on September 3rd and will run till October 15th, 2015 at Stephen Romano gallery in New York.
If you can see the appeal of ghastly creatures and obscure places sign up for My Widewalls and find out more for FREE.
Featured image: Stephen Romano Gallery's New Space
All images courtesy of Stephen Romano gallery