In collaboration with the Roy Lichtenstein foundation Gagosian Gallery in New York will present the recreation or Lichtenstein's seminal public work entitled Greene Street Mural. Thirty-two years after the original mural was created and destroyed it will be on display again, just to relive its original fate and be dismantled at the end of the exhibition, commentating on the ephemeral nature of public art and presenting the art of Roy Lichtenstein to younger generations before it turns into the empty wall once again.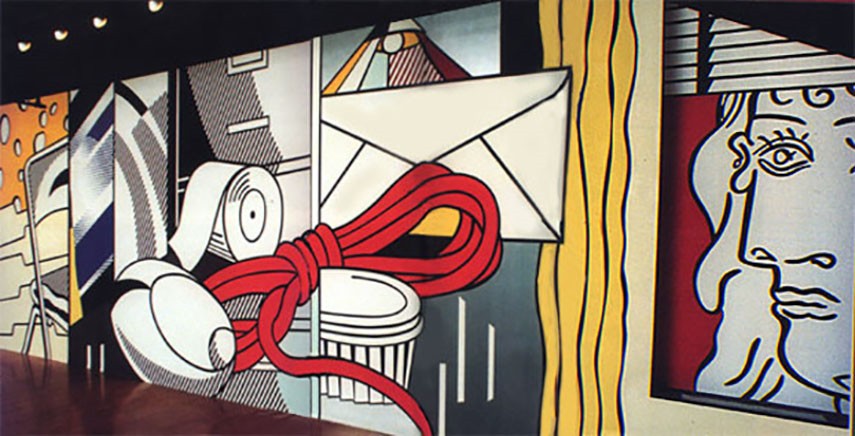 Greene Street Mural
Greene Street Mural was a site-specific public painting which Roy Lichtenstein created in December 1983 at the Castelli Gallery at 142 Greene Street in Soho. Following the Roy Lichtenstein's wish, the artwork was destroyed six weeks after, at the end of the exhibition. As a way of presenting the art of this pop art icon to younger generations the Roy Lichtenstein foundation and Gagosian Gallery emerged in a project of recreating the piece. The replica is based on documentation from the studio of Roy Lichtenstein and the recreation of the artwork is supervised by the former studio assistant of the artist. Just as its predecessor new mural will feature some signature motifs of Lichtenstein's imagery found on the authentic piece from office supplies to Swiss cheese and Great Pyramids.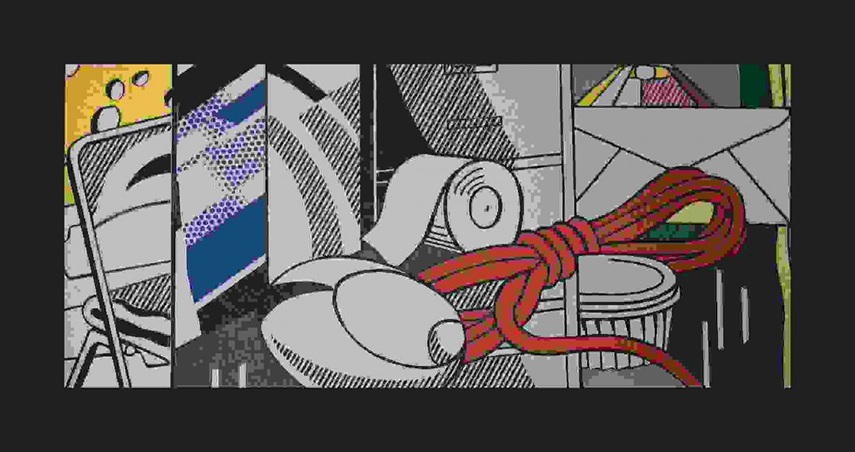 Public Art of Roy Lichtenstein
Although he raised to prominence with his enlarged comic book panels Roy Lichtenstein also did a substantial amount of public works. In the eighties, as a prominent artist his work was becoming costly and the creation of Greene Street Mural was his idea of making the artwork which cannot be sold. The original mural was 18 feet high and 96 feet wide, painted by Lichtenstein and several assistants and it was designed to disappear just after the exhibition. The re-make of the mural is following the original idea, and the accompanying exhibition of Lichtenstein's works also brings the story of his other public pieces through the extensive documentation regarding his twelve realized and four unrealized murals.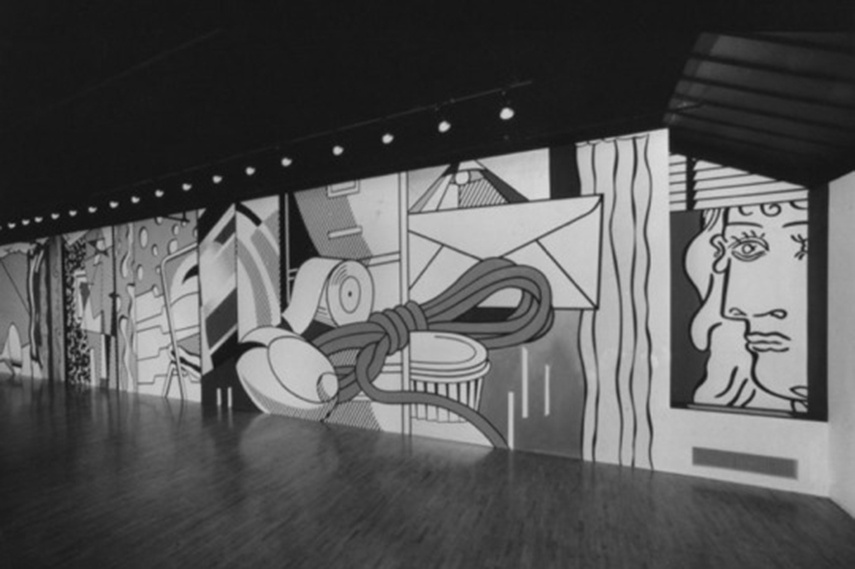 Recreation of Lichtenstein's work at Gagosian New York
Greene Street Mural will be on view at Gagosian Gallery at 555 West 24th Street in New York from September 10th to October 17th, 2015, along with related source material such as drawings sketches and studies. Greene Street Mural will be accompanied by Lichtenstein's paintings and sculptures from the same period, some of them exhibited at the Castelli Gallery in 1983 and also photographs by Bob Adelman who captured Roy Lichtenstein working on the first mural.
Are you excited about the recreation of Roy Lichtenstein's work? Tell us on our Facebook page!
And for more art news sign up for My Widewalls for FREE!
Featured image:
Roy Lichtenstein in front of Greene Street Mural via nytimes.com