A Chicago-born artist, Lie creates work that is both evocative and inquisitive. Working both on crumbling street walls and white gallery walls, he makes art characterized by the soft edge of his watercolor feel up against the hard, bold lines of the shapes and forms.
Often featuring a portrait of a girl and other illustrative characters that express emotion, these pieces have a distinct pictorial quality that draws the viewers into its narrative.
His latest body of work will soon be shown in the upcoming exhibition at Vertical Gallery, as part of his second solo show titled Bloom.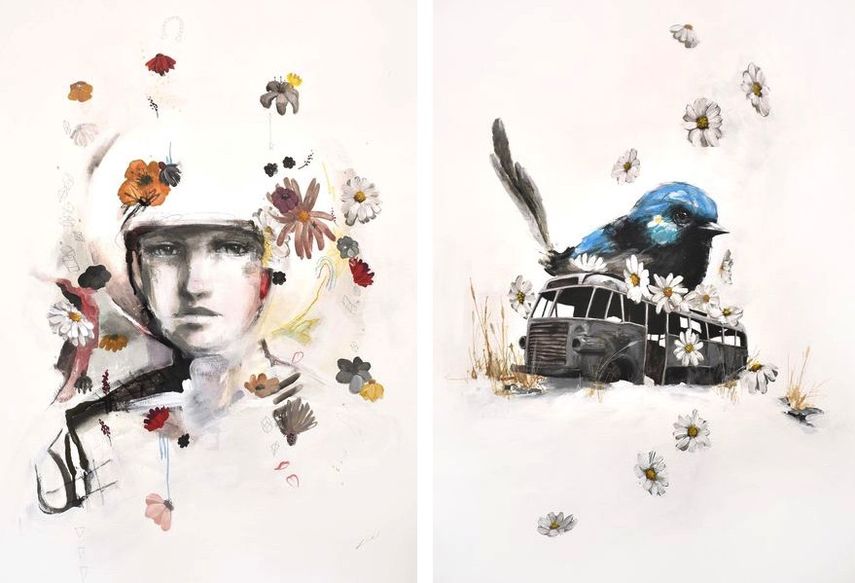 Inspired by Portraiture
Born and based in Illinois, Lie has been drawn to the world of arts ever since he was a child. Fascinated by comics and their imagery as a child, he would trace the drawings and practice creating his own superheroes. Soon, he became a fan of portraiture, and that is the theme that inspires him still.
After graduating from The Illinois Institute of Art – Schaumburg, he worked as a package designer and illustrator for about three years. Along the way, he submerged himself in the Chicago street art scene and became a student of spray paint and urban art.
Lie's artworks have been shown in galleries in his hometown, as well as Miami and San Francisco. In addition, they were available to the public at the prestigious SCOPE Miami Beach Art Fair in 2014 and the AQUA Art Miami Art Fair, all brought by Vertical Gallery.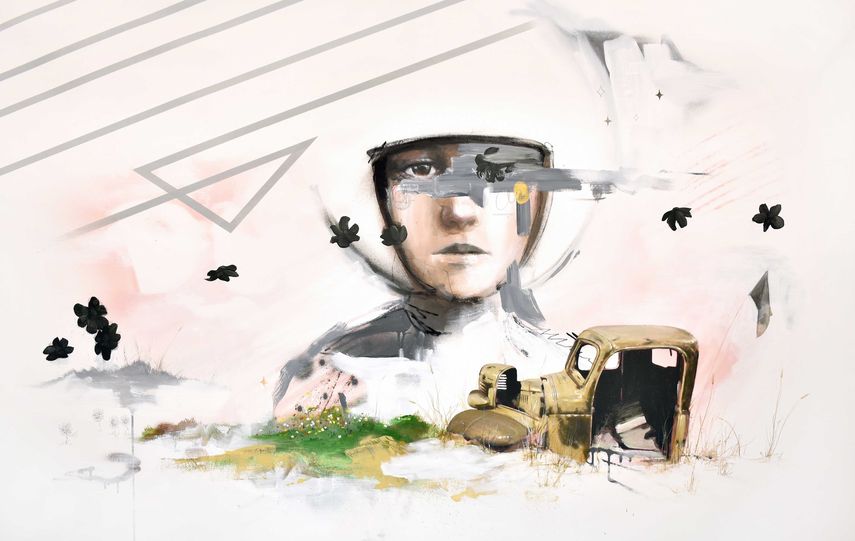 The Practice of Lie
After being first introduced to spray paint, Lie realized he could do thins bigger and faster while exploring colors and techniques.
Today, the artist successfully merges many techniques. Using a traditional canvas painting technique, he combines it with classic spray paint and modern street art techniques. Reflecting a breadth of influences, his art is imbued with comic, realistic and abstract look to it, with some minor classic graffiti elements.
The recurring motifs he uses are a girl, which Lie explains is all the good in each one of us, as well as a 4D Lighting Bolt that represents the girl's army with elements that vary in stature and rank.
The latest body of work features illustrative characters expressing emotion and weaving captivating tales touching both dream and reality.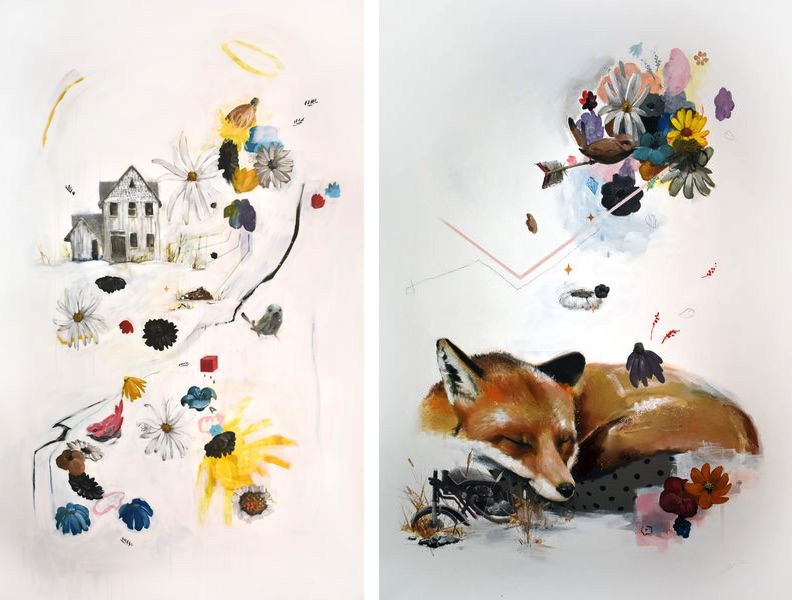 Lie Exhibition at Vertical Gallery
The Lie's exhibition at Vertical Gallery in 2015 was completely sold out. Be sure not to miss this show and the exciting art pieces the artist is bringing.
The exhibition Bloom will be on view at Vertical Gallery in Chicago from March 3rd until March 24th, 2018. The opening reception will be held on Saturday, March 3rd, from 6 to 10 p.m.
Featured image: LIE - A minute to think (detail). All images courtesy of Vertical Gallery.