LIFE Magazine documented history as it happened. For many decades, it hewed close to that often elusive balance between the news of the week and timeless photography. LIFE's covers presented some of the biggest news of the 20th century - from World War II to the coronation of Queen Elizabeth II, from the space age to the assassination of President Kennedy, from the Beatles to Muhammad Ali, leaving a legacy of pages of history for us to devour today.
Atlas Gallery will present an exhibition celebrating the first American all-photographic news magazine. LIFE: Selected Prints from the LIFE Magazine Collection (1936-2000) brings together memorable events, people, and places in modern history, photographed by some of the most famous photojournalists out there.
The audience will have an opportunity to see the work of stellar names associated with the magazine, such as Margaret Bourke-White, Alfred Eisenstaedt, John Dominis, John Loengard, Nina Leen, J.R. Eyerman, Andreas Feininger, and Joe Rosenthal, whose professional engagement in the events of the 20th century led to an epic form of photojournalism that captured both momentous and intimate moments with unparalleled perception.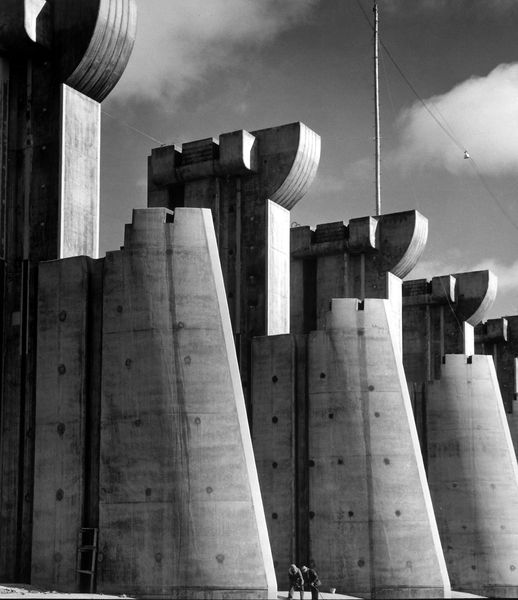 History As It Happened
The LIFE magazine was launched in 1883 as a lightweight publication mostly centered on humor, but after it was purchased by the owner of Time, Henry Luce, in 1936, it became a crucial weekly news publication in the United States focused on photojournalism. Until 2000, LIFE Magazine commissioned more than 120,000 stories and 10 million photographs. Throughout the decades, many generations of photographers passed through the magazine, as well as some of the greatest writers, editors, illustrators, and cartoonists of its time.
The magazine was an overwhelming success in its first year of publication. Almost overnight, it changed the way people looked at the world by changing the way people could look at the world. Being the first all-photographic news magazine in the United States, LIFE's role in the history of photojournalism is considered its most important contribution to publishing. The groundbreaking publication featured large, high-quality photographs with its subject matter comprising everything that constituted "life": the day-to-day became heroic, while the glory of celebrity life, the daily politics and horror of war were brought to the public's front doorstep.
A photo-journalistic triumph, LIFE was a stunning affirmation of the humanist notion that the camera's proper function is to persuade and inform. During the magazine's golden years, which was roughly from 1936 until the mid-1960s, it established itself as a vivid narrator of the country's glamour and struggles. At the same time, LIFE was instrumental in the process of photojournalists gaining recognition and global exposure, providing them with opportunities to exercise their creativity and produce work that later gained art status. It showed that an artist and photojournalist are not mutually exclusive professions and that documentary images can also be art.
With picture-heavy content as the driving force behind its popularity, the magazine suffered as television became society's predominant means of communication. LIFE ceased running as a weekly publication in 1972 when it began losing audience and advertising dollars to television. Until the year 2000, when Time Inc. announced it would cease regular publication with the May issue, it ran monthly as a moderately successful general-interest, news features magazine.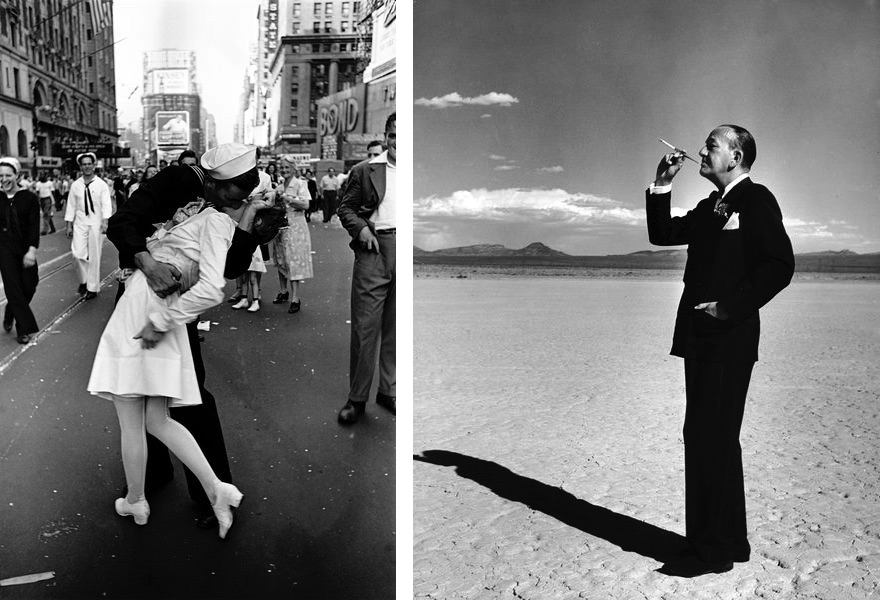 LIFE Magazine Photography at Atlas Gallery
The display at Atlas Gallery will mirror the diversity of the LIFE Collection, in both subject matter and styles of the photographers. The viewers will be taken on a journey through history, from the nomination of Senator John F. Kennedy (1960), the Buchenwald prisoners in Germany (1945), the construction of Fort Peck Dam (1936), and the jubilation of VJ Day (1945), to the feet of Gandhi spinning thread in India (1946), Frank Sinatra's restaurant table in Miami, and the Beatles revelling in a pool in Miami Beach.
Well known for her animal portraits and contemplative approach to gender and women's issues, Russian-American photographer Nina Leen produced work of an unsettling and surreal quality. On the other hand, Alfred Eisenstaedt exhibited great flexibility with his handheld Leica, managing to capture public spontaneity and impulsive actions. Among his best-known photographs is certainly VJ Day in Times Square.
John Loengard is known for arresting images that capture significant moments in time while superbly capturing the spirit of his subjects. Among his iconic works which will be presented in the exhibition is an image of photographer Henri Cartier Bresson running through a field flying a kite and Annie Leibovitz working with her assistant Robert Bean to photograph dancer David Parsons from the 61st floor of the Chrysler Building.
A long-time LIFE contributor, Andreas Feininger emphasized modern aesthetic principles, building on the ideals of design through his association with Le Corbusier and Bauhaus. Appearing in the June 1955 issue of LIFE,  Feininger's image, The Photojournalist, showing a young army veteran and photographer Dennis Stock, has become one of the most recognizable images associated with the magazine.
Among highlights are also works by Margaret Bourke-White, the first female staff photographer for LIFE magazine who captured countless iconic images of 20th-century life, conflict, and the politicians at its center; John Dominis, a photographer with an enviable ability to see and to capture anything; J.R. Eyerman, known for his dizzying versatility, talent and technical prowess; and Joe Rosenthal, who received Pulitzer Prize for his iconic World War II photograph Raising the Flag on Iwo Jima.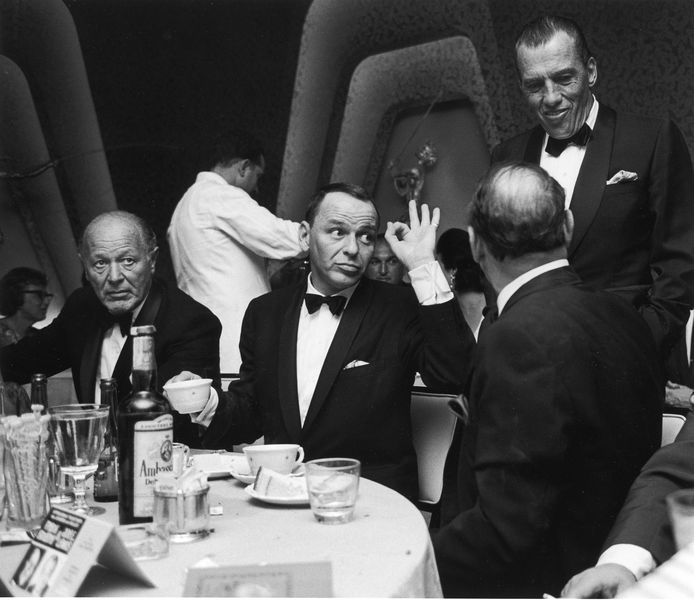 A Collection from LIFE Magazine at Atlas Gallery
It is impossible to think of any other magazine that had such an extraordinary impact as LIFE Magazine. LIFE has been one of the magazines that has chronicled and provoked America's passions, bringing the world home to readers in a way they had never seen or experienced before. It not only recorded history, but it was also a herald for the 21st century. Built around photographers, not editors, it launched careers of some of the greatest icons of the 20th century.
Henry Luce's description of the magazine's mission, written in 1936, resonates more than half a century later:
To see life; to see the world; to eyewitness great events; to watch the faces of the poor and the gestures of the proud; to see strange things — machines, armies, multitudes, shadows in the jungle and on the moon; to see man's work — his paintings, towers and discoveries; to see things thousands of miles away, things hidden behind walls and within rooms, things dangerous to come to; the women men love and many children; to see and to take pleasure in seeing; to see and be amazed; to see and be instructed...
The exhibition LIFE: Selected Prints from the LIFE Magazine Collection (1936-2000) will be on view at Atlas Gallery in London from November 28th, 2019 until February 1st, 2020.
Featured image: Edward Clark - CPO Graham Jackson Mourning the Death of Franklin Roosevelt 1945. Gelatin silver print, 8 x 10 inches. All images © LIFE Gallery of Photography, courtesy of Atlas Gallery.