Although it was first invented in China, it took printing hundreds of years to reach Europe in 1276, and another two hundred years until Johannes Gutenberg refined a method to efficiently print books and pamphlets on his Gutenberg press in 1450. Despite the technique's long history, visual artists started embracing it on a larger scale only with the rise of Modernism during the late 19th century, extending and enriching the medium in the following decades.
While prints are often confused with mass-produced copies of famous artworks, limited edition prints are original artworks that can be just as valuable as any other artwork. For instance, one of the first prints ever made by Pablo Picasso entitled The Frugal Repast (Le repas frugal)) sold for £1,945,250 in 2012, while Toulouse-Lautrec's Au lit: Le baiser reached a staggering price of $12,485,000.
However, there are many factors that can boost or lower the price of a print, from elaborate techniques to missing signatures. One of the first things you should be paying attention to is the artwork's edition information, which can help you understand its lasting value and provide insights into the artist's market. So let's first go over the limited edition meaning and definition to better understand the medium.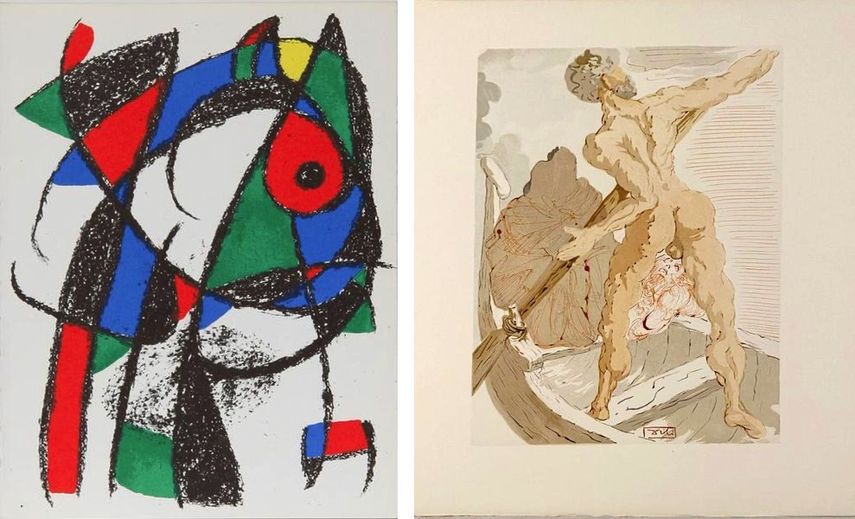 The Limited Edition Meaning
The printmaking techniques allowed artists to create multiple versions of the same work, resulting in artworks intentionally made in the form of prints by artists themselves. It was the beginning of the 20th century when artists first began producing their fine art prints in limited editions, which allowed each individual work to retain its value over time. While editioned prints are not unique, they are still original artworks, just like paintings, drawings, or sculptures. The materials used, be it printing plates or photographic negatives, are often destroyed, making it impossible to add to the edition later on. Their scarcity in the art world is what boosts their worth.
Unlike open edition prints that can be reproduced an infinite number of times, limited editions are made in limited amounts, containing anywhere between two and several thousand prints made from a single plate in a single run. The smaller the edition, the higher the prices prints can reach due to their exclusivity. When editions contain 200 prints or above, the value decreases, as it's unlikely that the artist was directly involved in the production of each print.
Prints can be produced in various techniques, such as serigraphs, lithographs, woodcuts, engravings, linoleum cuts, etchings, giclée and offset prints, resulting in various textures and finish. Learning something about these processes can contribute to your appreciation of these artworks. For example, a woodcut print that has 20 colors would be composed using 20 different hand-carved woodblocks, one for each color.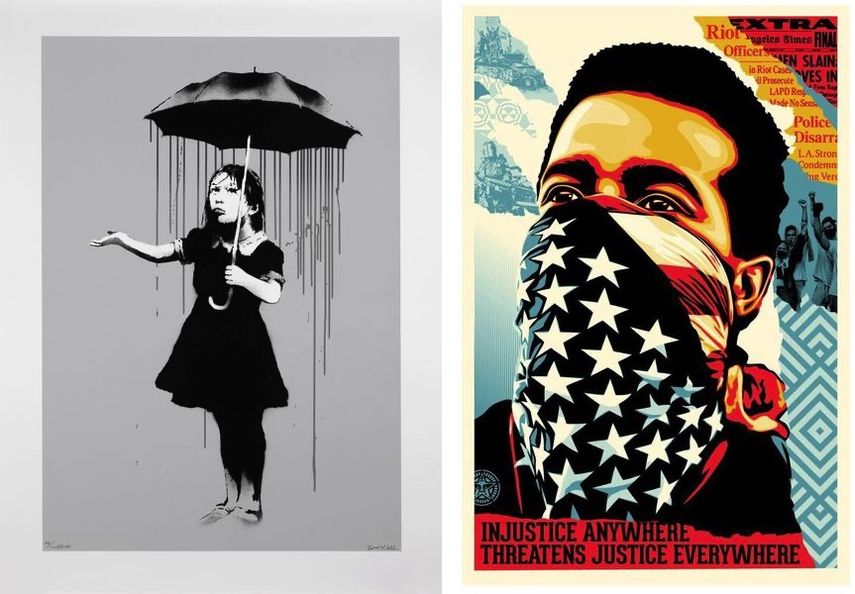 The Value of Limited Edition Prints
Every print within the edition is numbered at the bottom of the print, showing the print's position within it. The number looks like a fraction (for example 15/100), with the denominator showing how many prints were printed in one edition and the upper number showing when each print was created during the run. Although a common misconception is that editions are numbered in the order that they are printed, the artists often number their works at random when they are signing and dating them. For that reason, it is not the upper number determining the value of the piece, but the denominator, which signifies the scarcity of the print. For example, a print by Picasso from an edition of 30 will be more valuable than a similar work from an edition of 100.
The size of the edition is often conditioned by the physical limitations of the artist's technique. For example, etchings made with printmaking techniques such as drypoint or aquatint, which are considered fragile printmaking processes, typically come in small editions. On the other hand, durable methods like screen printing, lithography, and cast metal sculpture, enable artists to produce much larger edition sizes. The value also increases if prints feature labor-intensive or innovative processes, such as using multiple colors which takes a longer time to make.
Another factor determining a value of a print is its individual physical size. Very large prints are especially difficult to produce, requiring elaborate techniques, one-of-a-kind printing presses, and the hands of a master printmaker. The esteem of the print shop that collaborated with the artist to create the work is also an important factor. Among the most well-regarded print shops, which often increase the print's value, are Pace Prints, Crown Point Press, Gemini G.E.L., Tamarind Institute, Edition Copenhagen, Universal Limited Art Editions, Mixografia, and Paulson Fontaine Press.
Since the vast majority of prints is works on paper, they are prone to water stains, fading, creasing, trimming, and other damages. The condition report of historic prints can also be a factor when determining its value. On the other hand, when you're buying a contemporary print straight from the artist's studio or print shop, the work should be sold in perfect condition.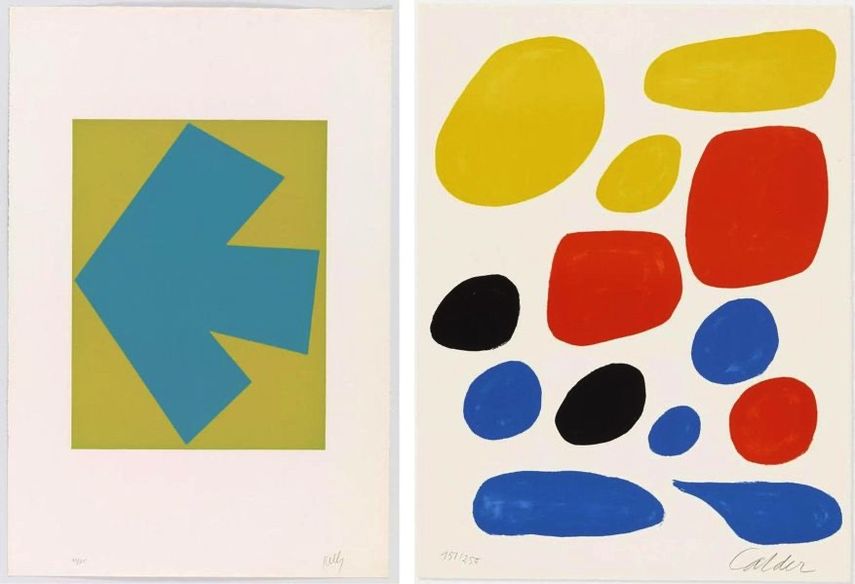 The Authenticity of Limited Edition Art Prints
Most artists sign their prints at the bottom right corner of the piece, that way approving its authenticity. The signature can also be located on its accompanying Certificate of Authenticity. Sometimes, the print will also be signed by the printers that produced it. However, signing prints became standard practice in the 20th century only, and for this reason, many historic prints lack the signature. The value of a signed print is usually two or more times higher than the value of an unsigned print, especially if it's hand-signed. Large edition prints might have printed or stamped signatures, and these will be relatively more affordable.
Most limited editions will also include a small number of Artist's Proofs, often listed as "AP" or "A/P" in the edition information. Artist's Proofs were used by artists during the printmaking process to review the state of a plate, and have traditionally remained the property of the artist. Exactly the same as prints from the edition in terms of how they are printed, the colors, quality of printing, paper, etc., Artist's Proofs are also numbered and signed. Proofs are highly desirable, especially if they are in some way unique, such as those that feature notes from the artist. The number of artist's proofs may vary, but they shouldn't exceed 10% of the limited edition run. As there are fewer Artist's Proofs released they are more sought after and they come at a premium, often being around 25% to 50% more expensive than a Limited Edition Print.
There are also Trial Proofs, which were used by the artist to test various ideas, colors, and compositions, providing valuable insight into the artist's creative process. When the artist is satisfied with the finished plate, a B.A.T. proof is made - short for "bon à tirer," a French expression meaning ready for printing. These are sent to the printer so that the entire edition matches the artist's original vision. You may also encounter a print marked with P/P or H/C, signifying the printer's proof and hors d' commerce proof. Printer's proofs are complimentary prints given to the publisher, while hors d' commerce proofs (which in French means do not sell) are intended to serve as samples that artists present to dealers and galleries.
Although all these different proofs are not meant to be sold, they often do find a way into the market. Due to their rarity, they are very desirable among collectors.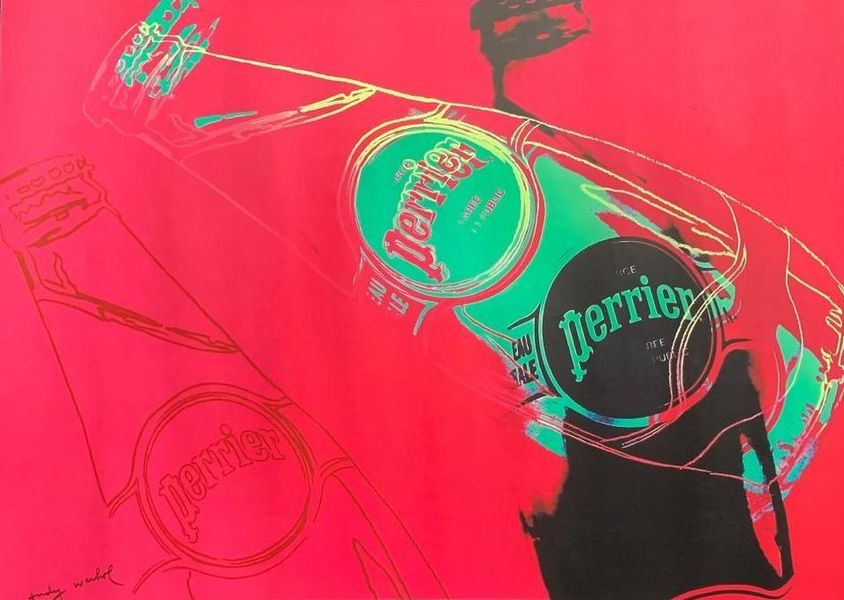 Collecting Limited Editions
Collecting limited edition prints might seem like a complicated endeavor, but if you do your research right, you will be on a good way to determine its real value. They are particularly appealing to collectors for their affordability, investment-worthiness, variety, and originality.
Just like with any other artwork, the value of limited edition prints can also increase over time. As prints in an edition get sold out, their prices may increase significantly in the secondary market. When it comes to prints made by emerging artists, the prices can increase with a spike in their reputation. For example, Warhol made some of his most important works in the form of prints, which were at the time affordable to almost everyone. Over the years, they have come to fetch millions of dollars at auctions. Banksy is another example. His signed editions of Girl with Balloon originally sold for £150 back in 2004, while now, they regularly fetch well over £200,000 on the secondary market.
For those wishing to start out an art collection, or even add diversity to an existing one, prints become a great way of owning an artwork by very acclaimed or highly promising artists, for a fraction of the price of a canvas. Limited edition prints can also serve as a great addition to an all-around collection that encompasses an entire body of work by a certain artist.
Featured image: John Baldessari - Visionaire 64 Art Portfolio (Red), 2014. All images courtesy Widewalls Galleries.