Around the world, there are still many children dying from preventable causes, facing poverty, violence, disease and hunger, being caught up in war zones and disasters they did nothing to create and being denied their basic human rights. With dedicated staff across 120 countries, Save the Children champions the rights and interests of children worldwide, seeking to build a better future for and with them.
This noble organization, which was founded in response to the suffering children were facing as a result of war and has since evolved into a global movement aimed at making the world a better place for children everywhere, is celebrating its Centenary this year. To mark this important anniversary, ten of the world's finest contemporary artists have created a remarkable set of new prints under the simple and universal theme of childhood. Curated by Tracey Emin and Sir Nicholas Serota, these works have been unveiled today to help celebrate the crucial work this organization has been doing.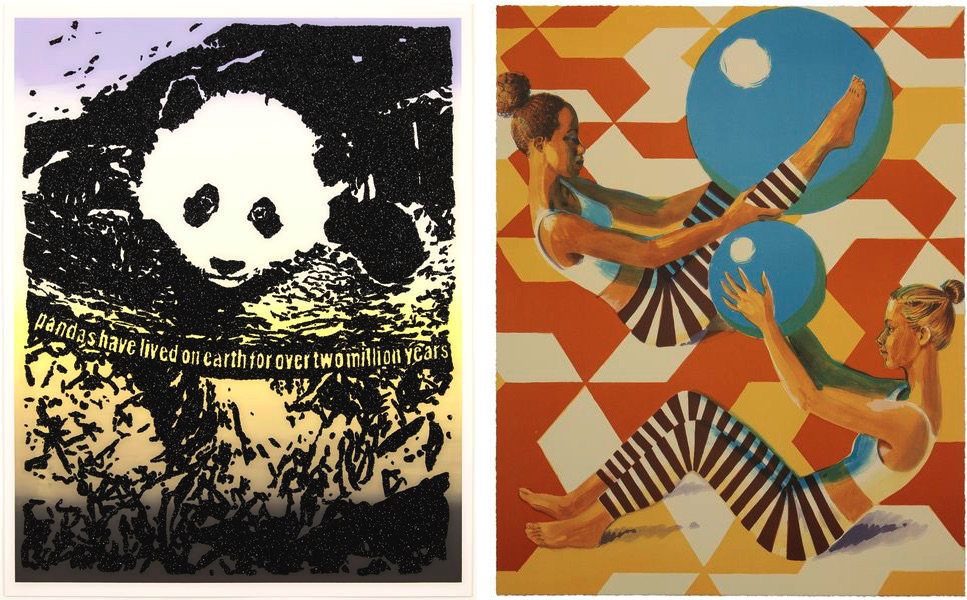 Save the Children Centenary
This project was inspired and created by Greg Nugent, formally a Director at London 2012 where he was responsible for the Cultural, with an idea of producing a new portfolio to help raise funds as part of the charity's centenary. He expressed his gratitude to Tracey Emin, Sir Nicholas Serota and all of the artists involved.
This extraordinary collection is a fitting testament to Save the Children's vital work to fight for children the world over.
Emin, project ambassador, explained that the initiative is incredibly special and important to her.
I truly believe that this will help change the lives of so many children worldwide - quite simply - giving them a future.
Gemma Sherrington, Executive Director for Fundraising & Marketing for Save the Children, expressed her appreciation for this support while raising awareness of the problems children around the world continue to face.
One hundred years on from when our founder Eglantyne Jebb challenged to stop "wars against children", in countries like Yemen and Syria, the war on children is not over. It's actually intensifying. That's why Save the Children has continued to stand side by side with children helping them to survive and thrive so they can go on to build a better future.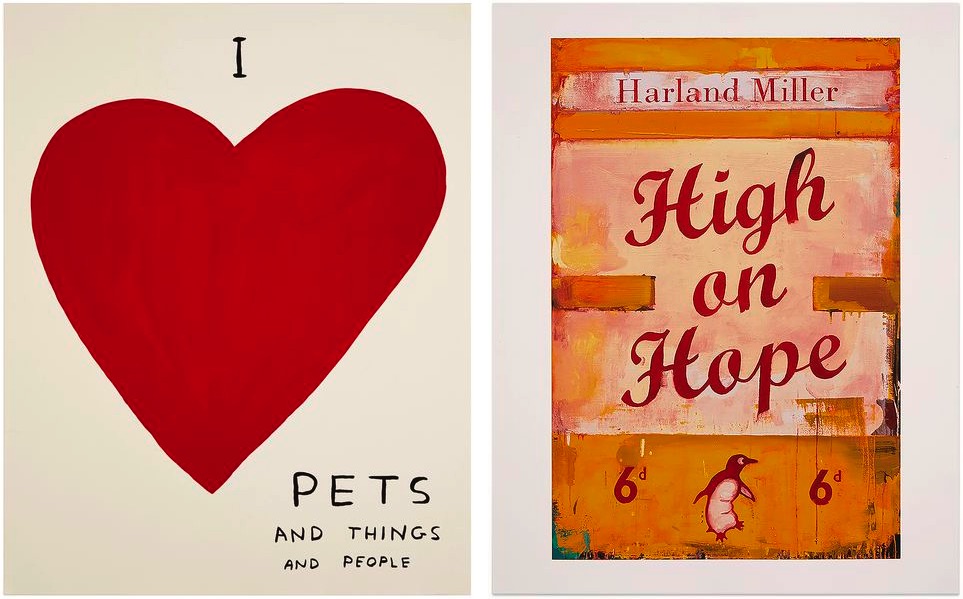 Participating Artists
The public will have an opportunity to acquire works by Tracey Emin, CBE, RA, known for he provocative and controversial work often exploring her troubled childhood and teenage years; David Shrigley, known for his illustrations that make satirical comments on mundane situations and human interaction; Martin Creed, a social artist interacting with people and places; Rose Wylie, painter known for her use of cartoonish and childlike imagery; Harland Miller, an artist who equally contributed to the Abstract Art and Figurative Art movements in the 21st century; Katherine Bernhardt, known for brightly colored paintings meld the abstract repetition of African textiles; Benjamin Senior, known for his elongated subjects appearing stuck halfway between the real and the ethereal; Rob Pruitt, a subversive artist deploying shock tactics in order to reassemble the very notion of artwork is in the contemporary moment; Joyce Pensato, best known for her charcoal drawings and wall paintings of various cartoon characters; and Sir Antony Gormley, a sculptor exploring the intricate relationship of our physical manifestation, our body, within the "confines" of space and moments in time.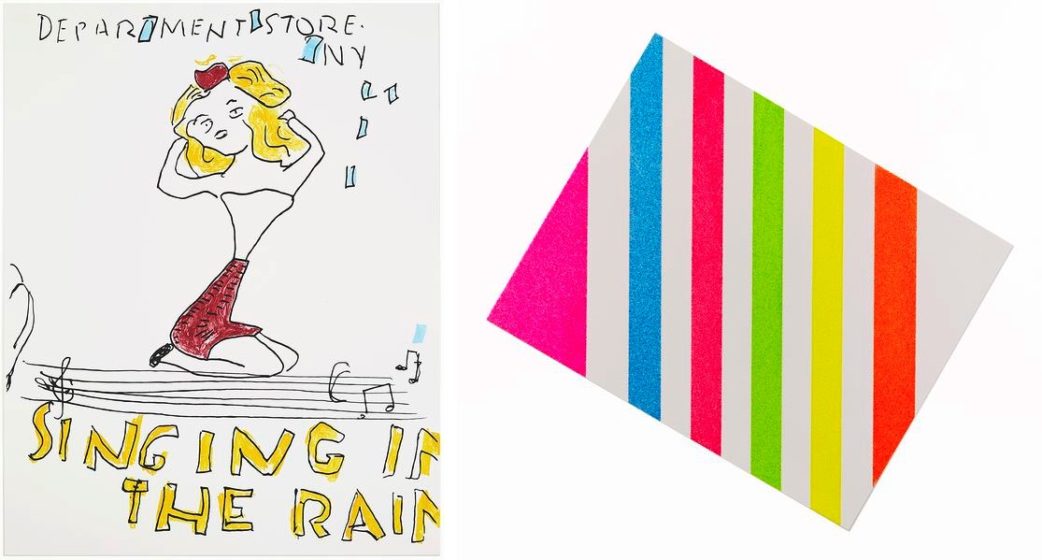 The Limited Edition Prints at Counter Editions
The set of prints are available for purchase since September 18th, 2019 from 2 p.m. at Counter Editions.
Each print is signed, numbered and dated by the artist. Edition sizes for each artist will vary between 75-200 prints, which are being sold individually and also as very limited numbered box sets. Prices for individual prints start from £750.00 depending on the artist. Prices for prints may rise quickly based on the global demand for many of these artists' works, and the limited number of prints that are available. Funds raised from sales will be split equally between Save the Children, the artist, and Counter Editions who are publishing the prints.
This is a truly unique opportunity to acquire an inspiring piece by some outstanding voices in contemporary art while helping to empower children around the world to fulfill their incredible potential!
Featured images: Tracey Emin - I Loved My Innocence, 2019. Edition of 200, 1 colour lithograph on Somerset Velvet Warm White 400gsm. Produced by Counter Studio, Margate. 76 x 60 cm (29.9 x 23.6 in) Signed, numbered, and dated by the artist © Tracey Emin; Joyce Pensato - Margate Batman (2019). Edition of 125, 2 colour lithograph on Somerset Tub Sized Satin White 410gsm. Produced by Counter Studio, Margate. 76 x 60 cm (29.9 x 23.6 in) Signed and dated by the artist © Joyce Pensato; Katherine Bernhardt - African Violet, 2019. Edition of 200, 10 colour lithograph on Somerset Velvet White 300gsm. Produced by Counter Studio, Margate. 76 x 60 cm (29.9 x 23.6 in). Signed, numbered, and dated by the artist © Katherine Bernhardt; Antony Gormley – FREE, 2019. Edition of 125, 4 colour lithograph with screenprint glaze and hand poured varnish on Somerset Tub Sized Satin White 410gsm. Produced by Counter Studio, Margate. 76 x 60 cm (29.9 x 23.6 in). Signed, numbered, and dated by the artist © Antony Gormley. All images courtesy of CounterEditions.com.