Wunderkammern is a gallery of a particular mission and program. It constructs its annual exhibition plan according to a single universal concept, through which the selected artists are to express their visions. For the last season, the gallery project was named Public and Confidential, as it explored individuality in the dynamic relations of public and private. The Wunderkammern project for the next season has another title - Limitless, inspired by the true nature of art and by the challenges our environment and ourselves need to tackle.
Wunderkammern Annual Project
Limitless will focus on both territorial boundaries of one environmentally inseparable system, as well as on social limits that outline our layered realities, as well as the influence of those boundaries onto human perception and aims, without the possibility of control. The key premise states these limits are there to conjure a false zone of comfort, a place where one might feel safe, without realizing that this deceitful safety is exactly the cause of stagnation and even decline. Surpassing it therefore means to achieve the full potential, to approach even the impossible, while limits remain where they are waiting to be detected by the most daring.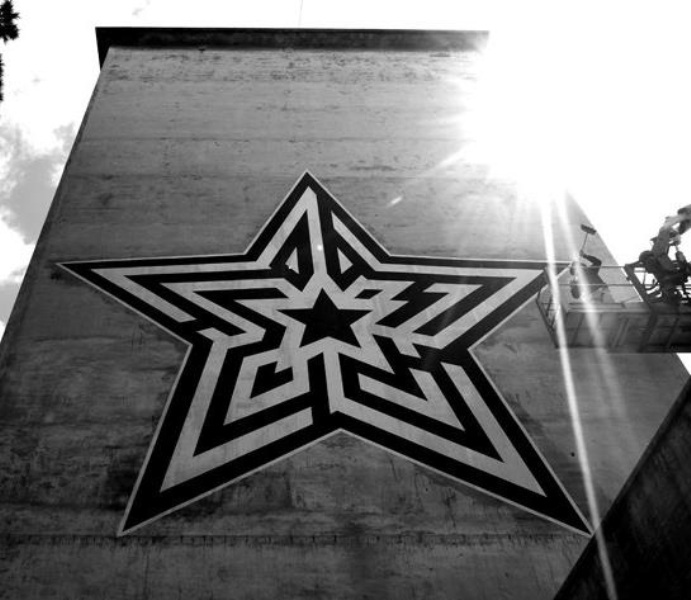 No Limits in Art
The concept of Wunderkammern yearly program enters as a logical quest, since art naturally possesses no boundaries. Art moves through thought and creation, challenging our innate ideas, toying with eternity, while remaining tangible and utterly real.
Partakers in the quest for artistic overcoming of ultimate confines will be Sam3, L'Atlas, Sten & Lex, Alexey Luka and 2501, each presenting their ideas of the subject in a solo exhibition and urban interventions. These five artists are known for their singular visual languages, all coming from a different angle, but united in pushing over the edges of street art.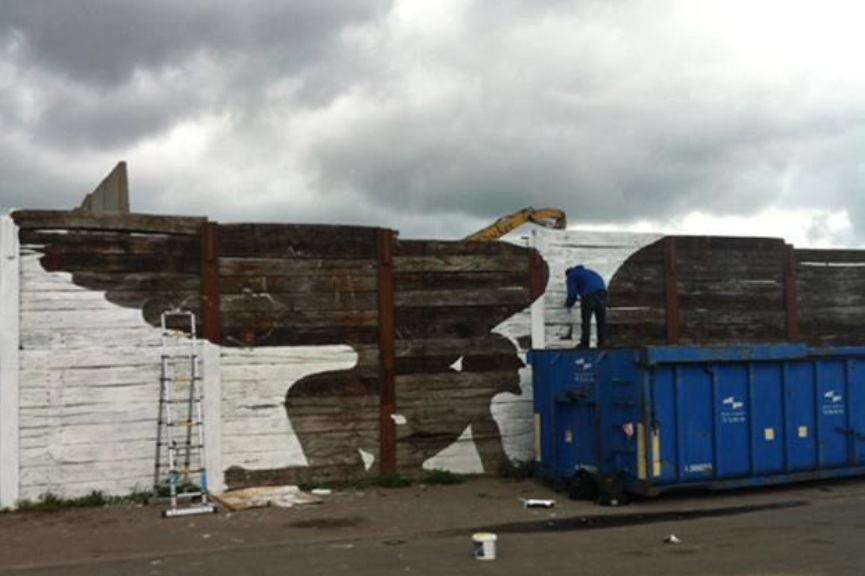 Sam3
Sam3 is a Spanish street artist, whose body of work encompasses multiple media, from sculpture to murals, while his inspirations lead him onto discovery of new pictorial worlds, often found through experiments with video and stop motion. His poetics is poignant, yet ironic, while the oneiric silhouettes he depicts evoke a range of emotions and situations on the verge of reality, displayed in a reduced palette, of subtle, calm tones. The art of Sam3 reveals his remarkable composing skills, as he takes over the wall naturally, playing with the empty areas of the surface with lightness and ease.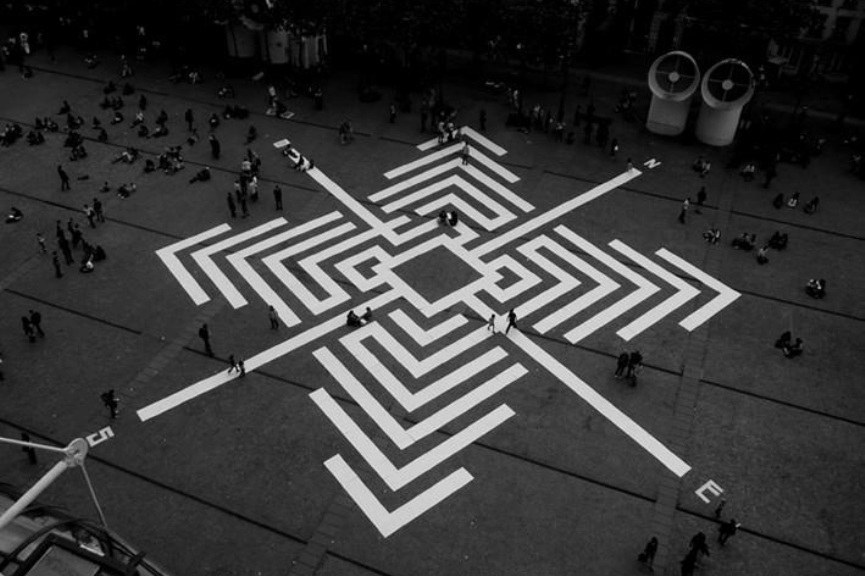 L'Atlas
Shaped by the crown impact of calligraphy, artistic expression of L'Atlas discloses many other influences, from the art of antiquity, to architecture and philosophy. L'Atlas is a French artist who designed his own typography, since he was always obsessed by lettering and the beauty of the written word. His iconography depicts stylized landscapes, reminiscent of primitive art, but constructed with black and white evocative forms, making the metropolis 'in writing', readable and understandable to all. L'Atlas is the philosopher of street art, working in different media, from poster design to scotch tape.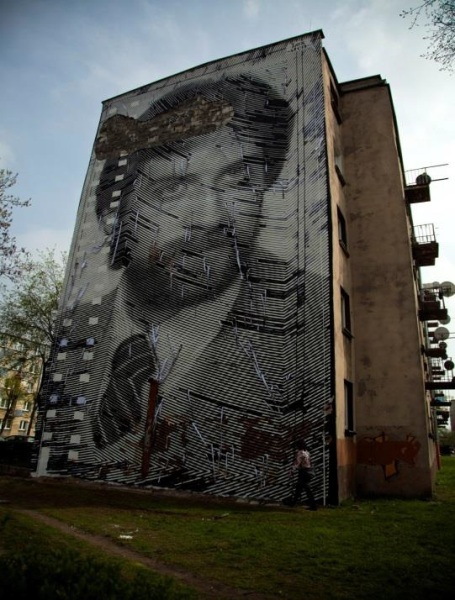 Sten & Lex
The prominent Italian stencil duo Sten & Lex are internationally known for their skill in the technique. Their technique involves the wall on which is painted actively, combining stencil, collage and Op-art, while their thematics lies in portrayals of the anonymous everymen, or ghosts found in old photographs. Murals by Sten & Lex are fully seen only from distance, while from a close proximity, they often appear entirely abstract.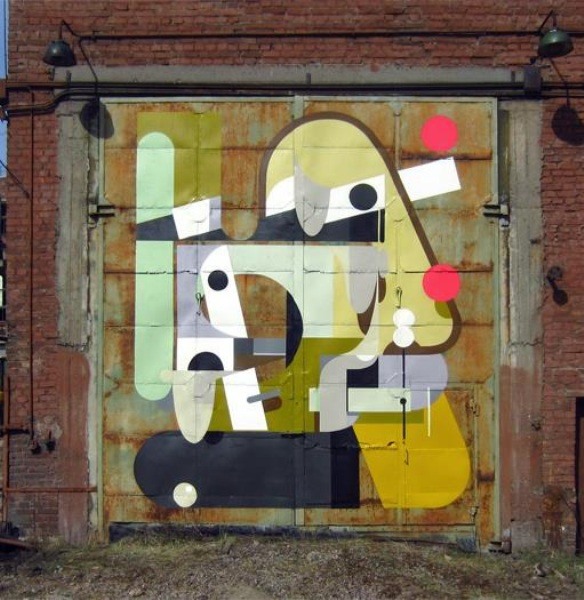 Alexey Luka
Alexey Luka is a Russian street artist, based in Moscow. He studied architecture, while his artistic ideas are profoundly influenced by Kazimir Malevich and El Lissitzky. While participating in socially engaged exhibitions, he creates in different techniques, always using color as the prime element in his work, the one that guides the eye into making out deeper layers of his abstract geometry. Seen as one of the most promising young Russian artists, Alexey Luka already worked with Wunderkammern gallery, producing a large mural Straniera this year.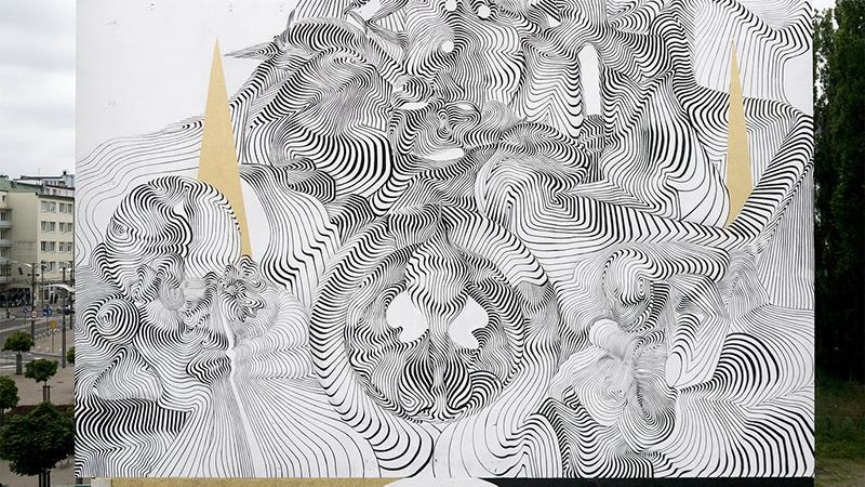 2501
Gestural painting of 2501 exists on the limit between abstraction and representation, while being deeply inspired by nature. Being one of the most prolific Italian artists, who, curiously, experienced an artistic rebirth in Brazil, 2501 works in a number of media, from painting to video and sculpture, made with organic materials or recycled debris. Constantly on an experimentational journey, he is most known for his large scale, black and white murals, through which one can read references to life, movement, contemplation and modern art masters.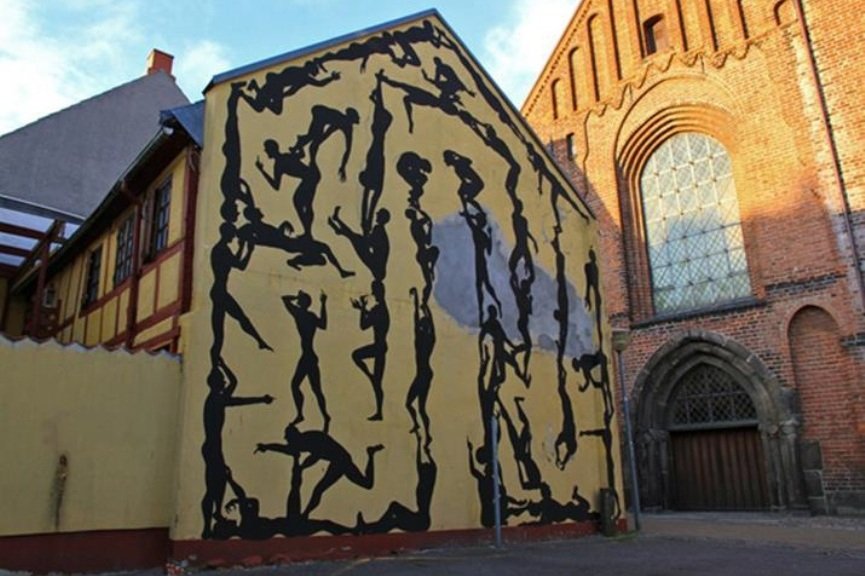 Limitless Kick-Off
Limitless project at Wunderkammern gallery will begin with a Sam3 solo exhibition Monumental, scheduled for October 4, 2014. The show is planned to run through November 8, stay tuned for detailed announcements.