Linda Nochlin, a prominent art historian and a dedicated advocate of feminism in art, died at an age of 86 on October 29, 2017. Looking back at her six-decades-long career, we can't help but feel a strong sense of awe towards her life's work.
Her research and the resulting projects spearheaded the mid-20th century feminist thought within the art world, raising consciousness regarding the treatment of female artists and re-discovering numerous women that have been nearly forgotten by art history.
Linda Nochlin was a very clever and talented author who adored putting ink to paper, dedicating a lot of her time to creating quality academic writings. Interestingly, none of her texts about feminism in art, which was her main subject, started to feel dated at any point.
Although Nochlin's commitment to academic clarity, thorough research, active thought and charming style of writing all played a role in keeping her work so contemporary, the reason why we see her words as timeless is that her main subjects are still very much a current issue in the contemporary world of art[1]. The fact she was so ahead of her time did not hurt either.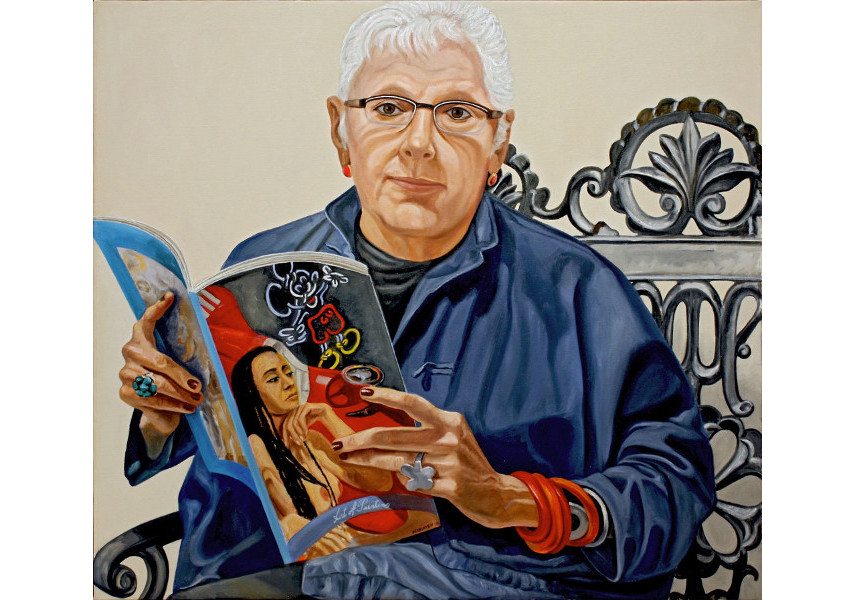 Linda Nochlin's Rise to Prominence in the Art World
Linda Nochlin was born Linda Weinberg on January 30, 1931, in Brooklyn. Growing up near the Ebbets Field, young Linda spent her early teens regularly attending cultural events throughout the city. She went to college in upstate New York at Vassar College in Poughkeepsie, from which she graduated with a degree in philosophy in 1951, minoring in both Greek and art history.
After obtaining a Masters degree in English Language at Columbia University a year later, Nochlin went to New York University's Institute of Fine Arts to complete a doctoral work in art history. Soon, her name was often heard on the art scene of the Big Apple. An open leftist and a self-proclaimed anti-McCarthy, Nochlin started to turn Gustave Courbet into the main subject of her published texts. By writing about the famed Realist's role in French art history and his representations of the working class and women, she started to build up the main conceptual pillars of her own feminist norms.
In 1988, she co-curated a widely lauded retrospective of Gustave Courbet's work at the Brooklyn Museum. Although this was a definite milestone of her career, Nochlin managed to achieve even more success with her later work, namely by writing her famous essay titled Why Have There Been No Great Women Artists?.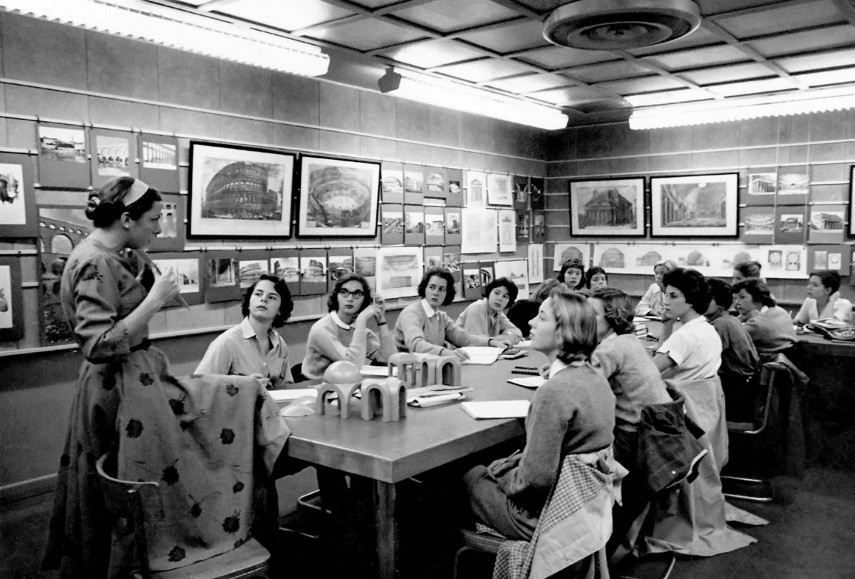 Why Have There Been No Great Women Artists?
In 1971, when Nochlin was 40 years old, she earned widespread attention for her landmark essay Why Have There Been No Great Women Artists?[2], a passionate and rigorous attack on nearly all the received ideas of her day. This text approached the question at hand with sharp and nuanced analysis that explained how institutional and societal structures had made it "impossible for women to achieve artistic excellence, or success, on the same footing as men, no matter what the potency of their so-called talent, or genius."
Thinking about art and its associations in an active and ­present-tense voice, Nochlin stated that there was no such thing as a feminist art history at that time. She also noted that, like all other forms of historical discourse, feminist art history had to be constructed.
This book shed a light of feminist thought within art history that still burns very brightly today. It also established Linda Nochlin as a leading figure of feminism in art, turning her into one of the symbols of women's artistic struggles. The essay was widely accepted as an expert piece of writing even by those that did not agree with its standpoints, which is far from a usual scenario for texts that aim to challenge popular assumptions.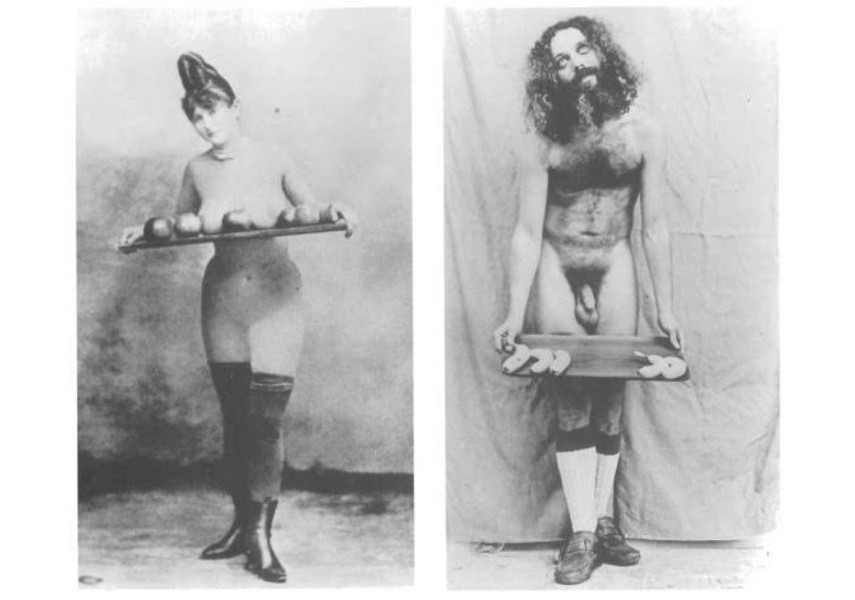 Further Contributions to and Comments on Art History
Why Have There Been No Great Women Artists? quickly became a cornerstone for the developing field of feminist art history and it did wonders for its writer's reputation, turning Nochlin into one of the main icons of this field.
This text was certainly enough to cement her legacy, but Linda Nochlin was not ready to become one of those individuals who become synonymous with a single work they created. Instead, she continued to make formidable contributions to many fields of art history, expanding her studies of Realism and Gustav Courbet, researching the lesser-known aspects of Impressionism and Post-Impressionism, working directly with upcoming as well as established names of contemporary art, etc.
Constantly developing her knack for academic writing, Nochlin continued to publish work on the topics she researched throughout her career. Her books include Realism (1971), Women, Art and Power, and Other Essays (1988), The Politics of Vision (1991), The Body in Pieces: The Fragment as a Metaphor of Modernity (2001)[3] and Bathers, Bodies, Beauty (2006).
In addition to her academic writing, Nochlin also continued to successfully curate shows around the US. She was the woman behind the 1988's Courbet retrospective, she co-curated Women Artists: 1550 to 1950 at the Los Angeles County Museum of Art, put into motion the Global Feminisms: New Directions in Contemporary Art show at the Brooklyn Museum's Elizabeth A. Sackler Center for Feminist Art, etc. Nochlin also taught regularly, a part-time profession she dedicated herself completely to after retiring in 2013. She was a professor of modern art at NYU's Institute of Fine Arts.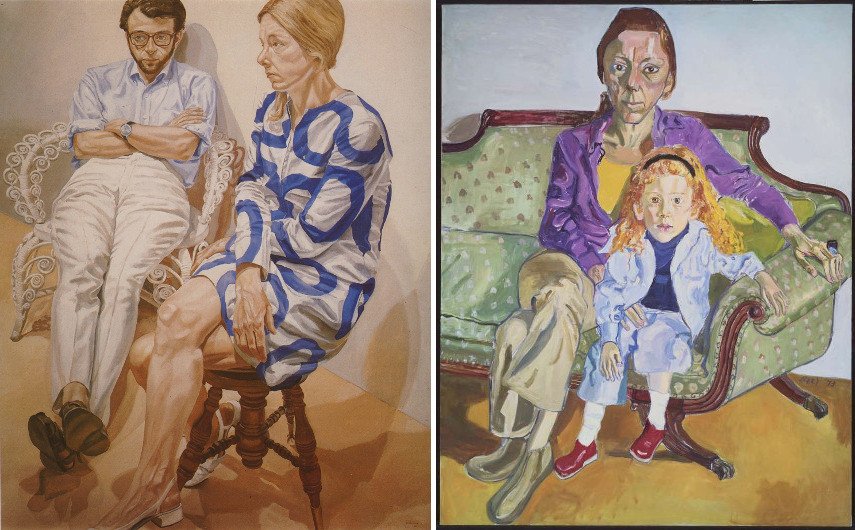 The Popular Legacy of Linda Nochlin
Deborah Kass, an artist who actually painted Linda Nochlin in 1997 in an Andy Warhol-like fashion, once stated: "Who else had undermined the very ground upon which it [the art world] had been built? Who, besides Linda Nochlin, struck the first and fiercest blow against the white male canon?".
These two short questions perfectly sum up the effort Nochlin dedicated to what turned out to be her greatest conceptual opponent - the domination of white male subjectivity that shaped the art historical canon. By uncompromisingly and academically challenging the norms of this phenomenon, Nochlin not only managed to establish the basis of what we now see as feminism in art but she also successfully resurrected the works of some forgotten and underappreciated women art-makers.
As a result, many roads of today's art scene[4] lead directly to this late art historian who devoted much of her long life to fighting for what she believed in, inspiring countless feminist artists of the 20th century and beyond to not be afraid of doing the same.
 Editors' Tip: Women Artists: The Linda Nochlin Reader

The first comprehensive anthology of art historian Linda Nochlin's work, including her landmark essays on the position and influence of women artists. Women Artists brings together twenty-nine essential essays from throughout Nochlin's career, making this the definitive anthology of her writing about women in art. Included are her major thematic texts "Women Artist After the French Revolution" and "Starting from Scratch: The Beginnings of Feminist Art History," as well as the landmark essay and its rejoinder "'Why Have There Been No Great Women Artists?' Thirty Years After." These appear alongside monographic entries focusing on a selection of major women creatives including Mary Cassatt, Louise Bourgeois, Cecily Brown, Kiki Smith, Miwa Yanagi, and Sophie Calle.

References:
Reilly, M., Nochlin, L., Women Artists: The Linda Nochlin Reader, Thames & Hudson; 1st edition, 2015
Morgan, T., Purje, L., May 23, 2017, An Illustrated Guide to Linda Nochlin's "Why Have There Been No Great Women Artists?", Hyperallergic [Oct 30, 2017]
Nochlin, L., The Body in Pieces: The Fragment as a Metaphor of Modernity , Thames & Hudson; Revised edition, 2001
Castro, F. R., January 11, 2013, Judy Chicago, Linda Nochlin And The Birth of Feminist Art, Literal Magazine [Oct 30, 2017]
Featured images: Kathleen Gilje - Linda Nochlin in Manet's Bar at the Folies-Begère, 2005, via parodiesandvariations.com; Nochlin at The Walther Collection, via flickr.com. All images used for illustrative purposes only.