In her object-orientated practice, the American artist Lindsay Lawson focuses on themes like presence, absence, virtuality and the slippage of meaning.
She is known for peculiar takes on object-oriented ontology, a philosophy that claims a kind of leveling universalism that decenters the human and considers all objects to be on the same plane. With objects she chooses to engage with, Lawson investigates states of infatuation, taking on new forms of interpretation.
Her latest body of work will soon be on view at Galerie Lisa Kandlhofer. Titled Wokeness, the exhibition reflects the static reaction to winter. In addition to the latest works, Lawson will also reshow a previous work.
Lindsay Lawson | Absolut Art.
Wokeness
During winter, we all retreat into our own spaces. In this state of hibernation, we become static, losing the desire to move.
In her latest work, Lindsay Lawson explores this static reaction to winter. Reflecting a chosen blindness to reality as interpreted in the allegory of Plato's cave, Lawson's new sculptures are all figurative and featureless.
For the first time, the artist will reshow one of her previous works. Titled Der Denker, this neon sculpture shows the permanently static state of contemplation.
Referring to a more contemporary idea of enlightenment to one's surrounding, the title of the show reflects the idea of being "woke", seeking an awareness of how the corporate structures that we rely on affect us individually and collectively.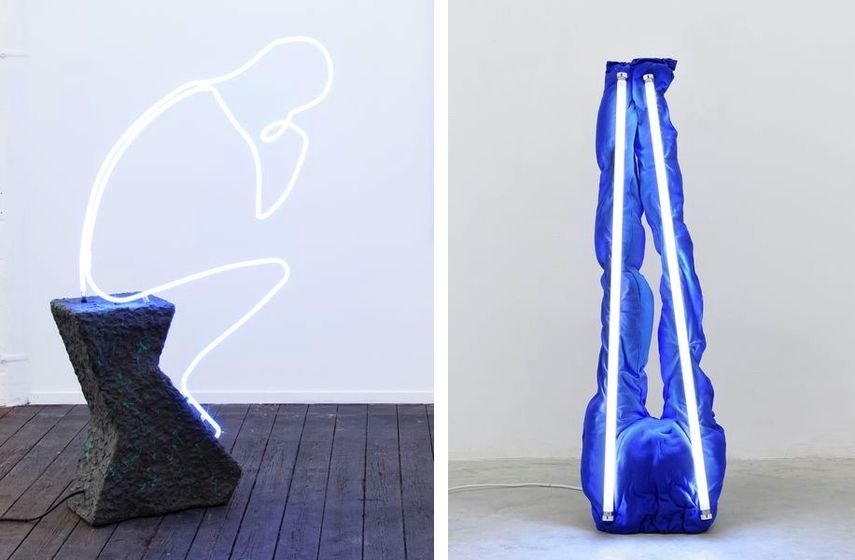 The Practice of Lindsay Lawson
Working across media, Lindsay Lawson investigates the spaces that mediate relationships and the roles objects play as agents of these relations. Her heterogeneous practice is at times object-oriented and, at others, consisted of an affective analysis of online profiles and economies.
Choosing everyday objects, she plays with them, denying their original intended use and creating new ones. Mixing both every day and peculiar substances such as sweaters, balloons, bags of chips or coconuts with pigments, she molds them into solid sculptures presented on pedestals. Her practice often deals with issues of presence and objecthood in virtual and physical spaces. Several series of her works include eBay as the place where the strangest items can be found.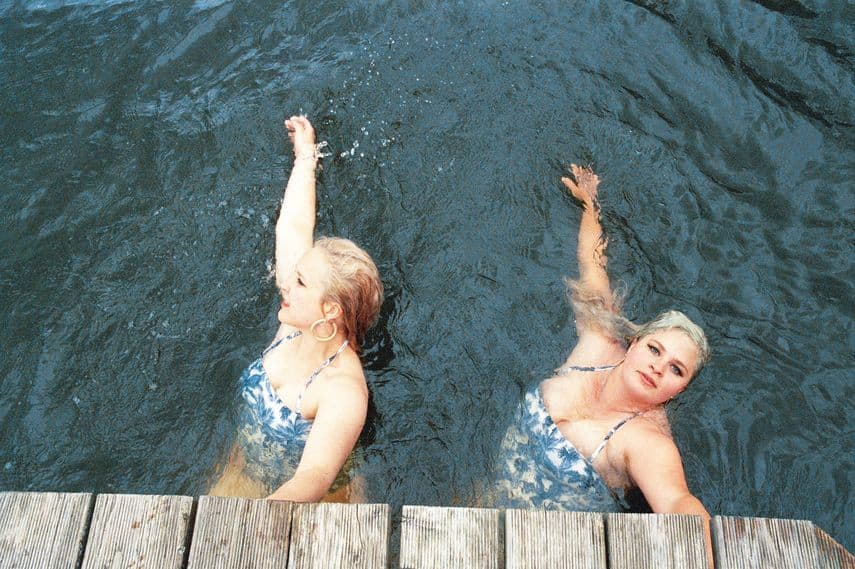 Two Shows at Galerie Lisa Kandlhofer
In addition to Lindsay Lawson's show, the gallery will present a concurrent show of Michael Ullrich's works. A German artist working in the fields of music, objects, photography and film, Ullrich creates images that evoke a feeling of nostalgia, youth, lust, love, freedom and transience.
The exhibition Wokeness will be on view at Galerie Lisa Kandlhofer in Vienna from February 16th until March 17th, 2017. The preview of the show will be held on February 15th, from 7 p.m. Meanwhile, the exhibition by Michael Ullrich will be on view at the gallery's Project Room.
Featured image: Lindsay Lawson - Der Denker, 2015 (detail). All images courtesy Galerie Lisa Kandlhofer.