The artist Lino Lago juxtaposes intentionally banal imagery with jarring, unexpected abstract expressions – sometimes dramatic explosions of color. Painting carefully rendered, realistic images, ranging from portraits to traditional European interiors dining rooms, parlors, and museum galleries, he adds visually intrusive layers of color with an aim to draw attention to the way we look and think about art and beauty.
His latest body of work will soon go on view at Galerie Géraldine Banier in Paris. Titled Masterpieces, the exhibition brings together works from the series Fake Abstract and Pintura Sobre Pintura.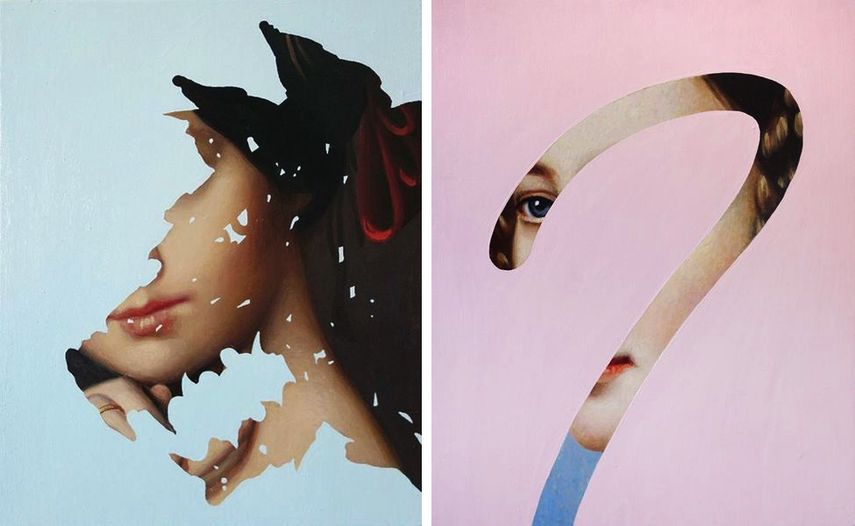 Deconstructing Classical Imagery
The series Fake Abstract by Lino Lago features realistic classical portraits of women that are partly covered with blocks of red, pink or blue paint. The details of the figure beneath the color are revealed through a thin squiggle, reminiscent of a finger dragged across a foggy window.
The viewer is invited to contemplate whether the artist paints a full portrait that covers in colors, or uses the color as the base, adding the portrait into the blank canvas left by the squiggle.
Similarly, in the series Pintura Sobre Pintura, Lago reproduces details from classical renaissance paintings by artists such as William Bouguereau or Guido Reni, and semi-obscures them with splashes and blocks of color.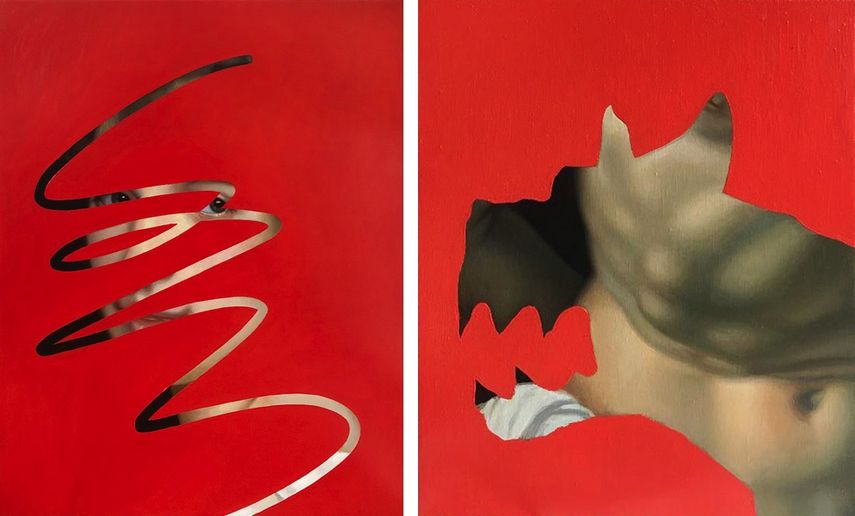 The Practice of Lino Lago
Working and living between Spain and Lithuania, Lino Lago intervenes in his canvases in surprising ways, attempting to take something ordinary and give it new meaning. Going beyond the aesthetic, he seeks inspiration from the street, the news and daily life. His daring art taps into the classic material by Bronzino or Velázquez, juxtaposing it with geometric images, intrusive texts, and chaotic and disorderly brushstrokes.
Lago is concerned with discovering the truth which is hidden in the objects and landscapes that we have in plain sight. He describes his works as "a triumph of humor".
In my works, I try to gather what we already have as standardized in our heads and create something else, sometimes just a mockery. Spanish society needs this urgently: renewal and sense of humor.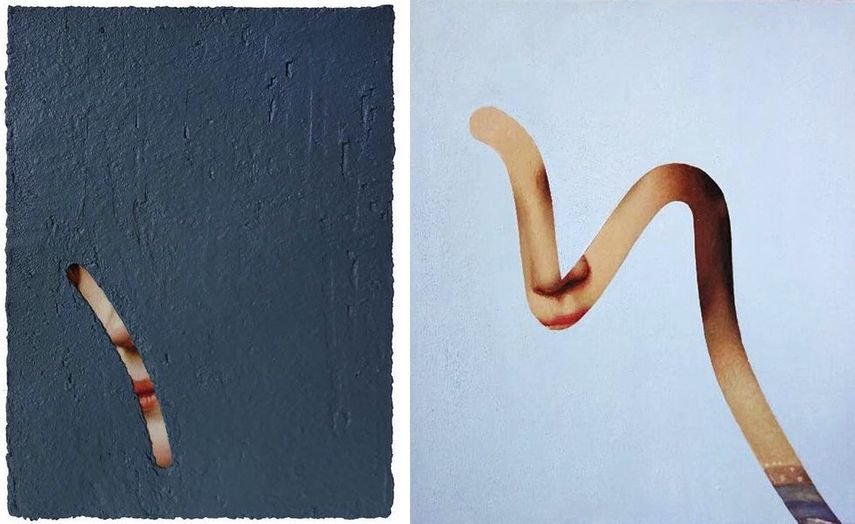 Lino Lago Exhibition at Galerie Géraldine Banier
In his unconventional color paintings, Lino Lago creates a union between the reality and the imagination. A sense of discomfort runs through all his work in terms of the pictorial and artistic material, which contrasts with the magnificent quality of all his paintings.
The exhibition Masterpieces will be on view at Galerie Géraldine Banier in Paris from June 7th until September 22nd, 2018. The vernissage will be held on June 7th, from 7 to 10 p.m in presence of the artist.
Featured image: Lino Lago - Concrete Grey (detail). All images courtesy of Galerie Géraldine Banier.