There is no doubt that the digital era we live is is affecting us all, in many ways and on many levels. This ever-present phenomenon appears to be the main topic of the upcoming Galerie Lisa Kandlhofer group exhibition in Vienna, in which five international artists try to scratch the digital surface of our world in order to find humanity underneath. Through multimedia works of Malte Bruns, Benedikt Hipp, Lindsay Lawson, Pascual Sisto and Julia Weißenberg, the show highlights the now established, and even dominant relationship between art and technology and poses an important question: where is it all going, in the end?
Stranger Days
The Galerie Lisa Kandlhofer group exhibition aims to delve into the perceptual disposition of a world inhabited by humans and technology alike, where the digital creatures are slowly taking over after already establishing a life of their own, changing semantics as we know them for good. The images are now only read as vague representations of the factual or phantasmagorical phenomena, while statements no longer have one distinct reading, but multiple meanings and interpretations. The creatures we see in these photographs, videos and canvases are oddly malformed and disfigured, yet we somehow manage to recognize them and even accept them as such, whether they are a creation of a brush or have a completely digital origin.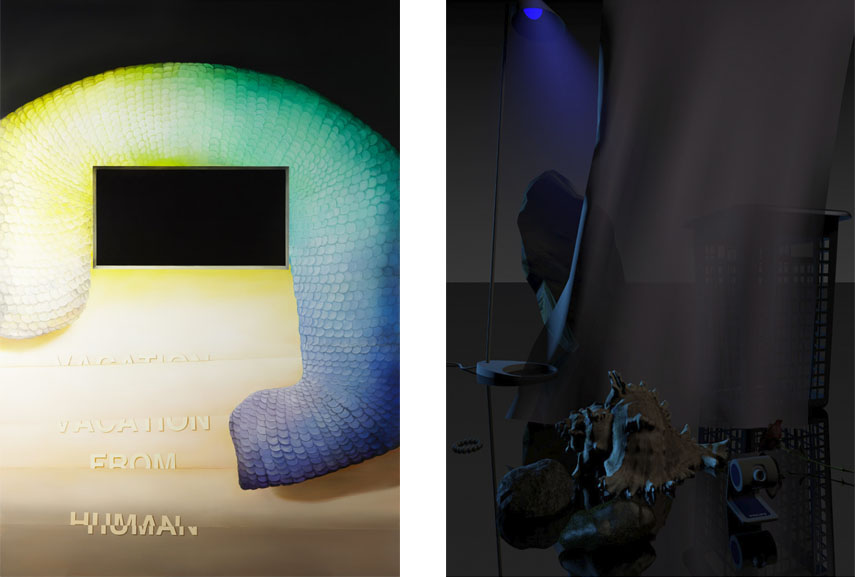 Approaching the Human Sensory System
The five international artists participating in this unique show all grew up with the digital media, and have set out to approach our sensory system in very different ways. Their posthumanist visions are expressed through a variety of artistic media, even though they all incorporate the fascination with utopia. It could start with the almost faceless figures by Malte Bruns, immortalized in photographic prints, or the curious paintings and sculptures of Benedikt Hipp, which appear to be hiding a very logical conclusion under a senseless facade. There is also something to be revealed in Lindsay Lawson's obscure still lifes, as well as in the video works of Pascual Sisto and Julia Weißenberg, who approach our relations to technology and internet in quite original ways.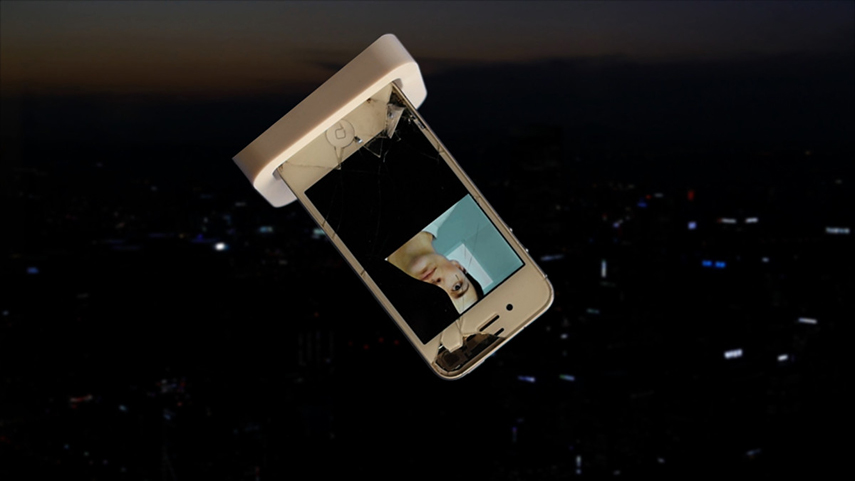 Galerie Lisa Kandlhofer Group Exhibition 2017
Stranger Days, a group exhibition of works by five international artists, will be on view at Galerie Lisa Kandlhofer in Vienna, Austria, from February 16th through March 19th, 2017. The preview is scheduled for February 16th, at 7pm. The show, curated by Jürgen Dehm, becomes a trigger and a carrier of the aesthetic experience which incorporates digital effects and engages with the viewer once again, in a distinctively contemporary style.
Featured images in slider: Malte Bruns - Heads Up Display, 2016; Benedikt Hipp - Augenpaare (votive transformation), 2016. All images courtesy Galerie Lisa Kandlhofer.