In her new piece, New York based conceptual artist Lisa Levy is sitting on a toilet for two days. And the viewers can join her! This performance art piece protests what she calls dumb art, which is namely pretentious and elitist. The performance is called The Artist is Humbly Present and poses a direct response to The Artist is Present by Marina Abramovic. Yes, you read that right. So, not to be rude, but – apparently Lisa wants to tell us that contemporary art is crap, and to prove to us she gives a crap about it?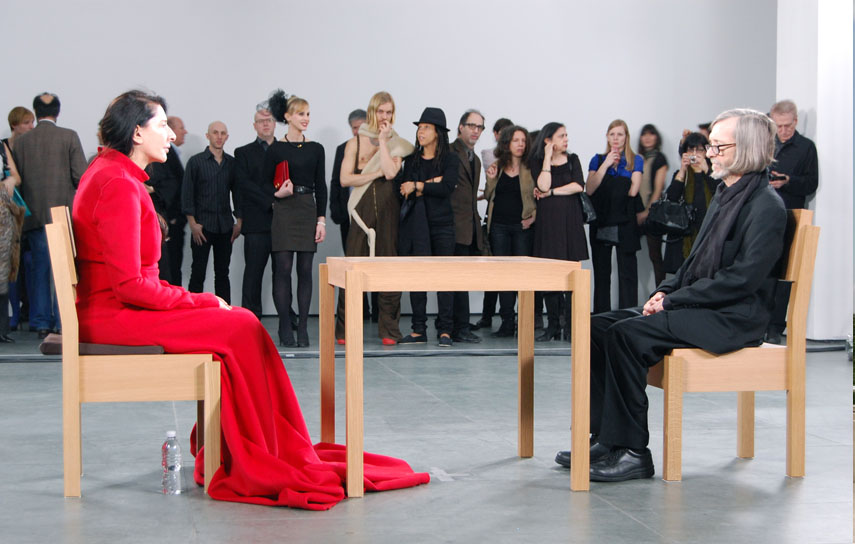 Lisa Levy vs the Art Market
All the wittiness aside, she is calling out Marina Abramovic's The Artist is Present as a symbol of pretentious contemporary art. This performance is meant to criticize the art market of today that, according to Levy, revolves around the cult of personality and demands art collectors to pay unreasonable prices for the artworks they purchase. This is not the first naked protest we've seen lately, and it's far not the first naked piece of performance art. So why do some seem shocked? Lisa Levy is an artist, performer and comedian. She is known for humorous works such as Psychotherapy Live! and Thoughts in Your Head where she poses as a self-proclaimed psychotherapist, Ego Championship Trophies, conceptual art and installations. She also hosts a show called Dr. Lisa Gives a Sh*t at Radio Free Brooklyn. One of her first known projects was selling T-shirts with signs saying "Studio 54 Rejects" to people standing in front of the famous Studio 54, not allowed to get in. So, there you have it: she always challenged egos and the perception of fame. The Artist is Humbly Present is no different. It can be viewed as a form of meta-art, and that's not surprising when coming from this artist. She has been publicly criticizing the art world through her work for quite a while. Acting in accordance to the tradition of performance art, Lisa makes a statement that is political in its own boundaries. So, Lisa Levy may be critiquing. But she also may be just having fun! However, the question is: how is her art different from the art she's parodying?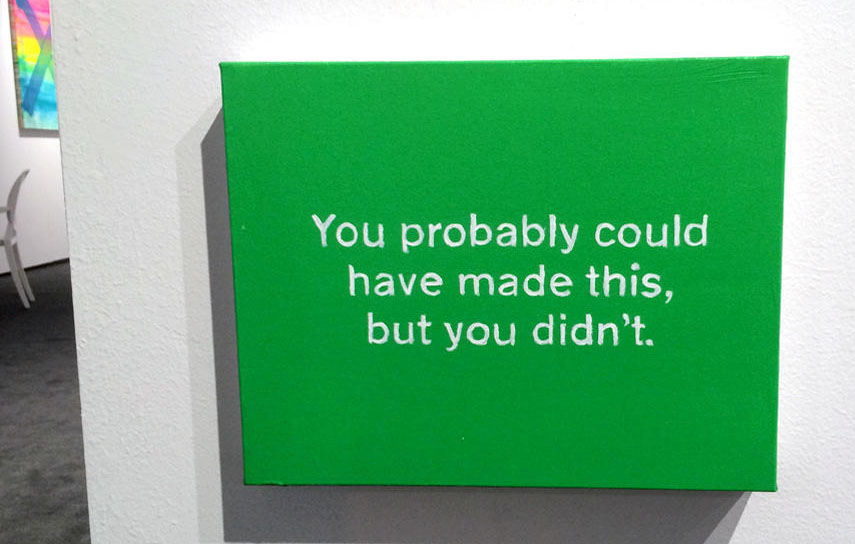 The Possible Benefits of Toilet Seat Performance
Speaking of Marina Abramovic, in case you were wondering how did she... relieve herself during The Artist is Present, apparently you were not the only one. That piece required from Abramovic to sit still for more than nine hour straight! Abramovic even gave the official statement regarding the matter. The artist said that the original design of her chair included a bedpan, but she did not use it because the vent in her dress irritated her skin. She apparently didn't use the bathroom at all and claims that she didn't even have the urge to, since her self control is really strong. As for Lisa Levy, bear in mind that sitting on a toilet seat may give her an unfair advantage to Abramovic.
Lisa Levy performs Psychotheraphy Live! for fellow artists
The Artist is Humbly Present at Christopher Stout Gallery
The Artist is Humbly Present by Lisa Levy will be on view on Saturday, January 30 and Sunday, January 31, from 1 p.m. to 6 p.m. at Christopher Stout Gallery at Brooklyn, New York. As in the original Marina Abramovic piece, the viewers can sit opposite the artist – on another toilet seat. Touching the artist in any way is prohibited. So, how serious should we take the art of Lisa Levy? Tell us your opinion via our Facebook page.
Featured image: Facebook / Lisa Levy. All images for illustrative purposes only.