We all remember puberty as a confusing yet an exciting period, when everything changes and people transform both emotionally and physically. The childhood is left behind and maturity is swiftly approaching. This delicate time in a life of an individual has inspired the 2013 Threadneedle winner Lisa Wright to create a series of graphite drawings and oil paintings that will be exhibited at Gallery 8 in London. Her latest exhibition entitled The Unversed, is dedicated to a phase in life that, in the word of the artist "heightens everything", including emotions, body image and an increasingly relevant "presentation of self".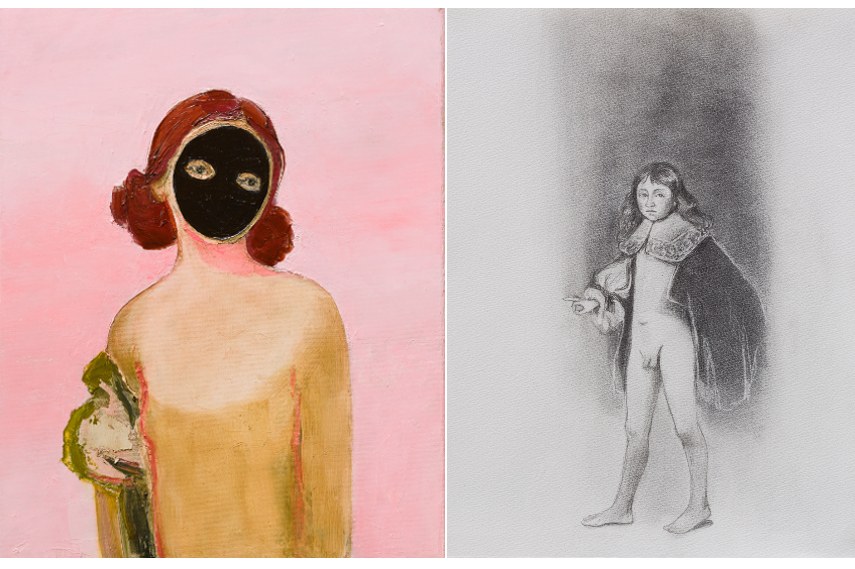 Puberty in the Works of Lisa Wright
Lisa Wright's main subjects are adolescents caught on the brink of physical and psychological maturity. The sensual and striking subjects dominate the artworks that are simultaneously uniquely unsettling and incredibly fascinating. Striking portraits capture their soft and youthful faces, sometimes covered with carnival masks. Their naked figures show off their growing, rounded bodies, embellished with decorative clothing items such as conspicuous silk sleeves, ravishing lace and Tudor ruffs. The unusual outfit symbolizes their transformation to adulthood, but also joins together the modern sensibility and the historical references in Lisa Wright's imagery. Subjects pose in a semi-formal manner therefore emphasizing the juxtaposition between their youthful awkwardness and typical teenage defiance.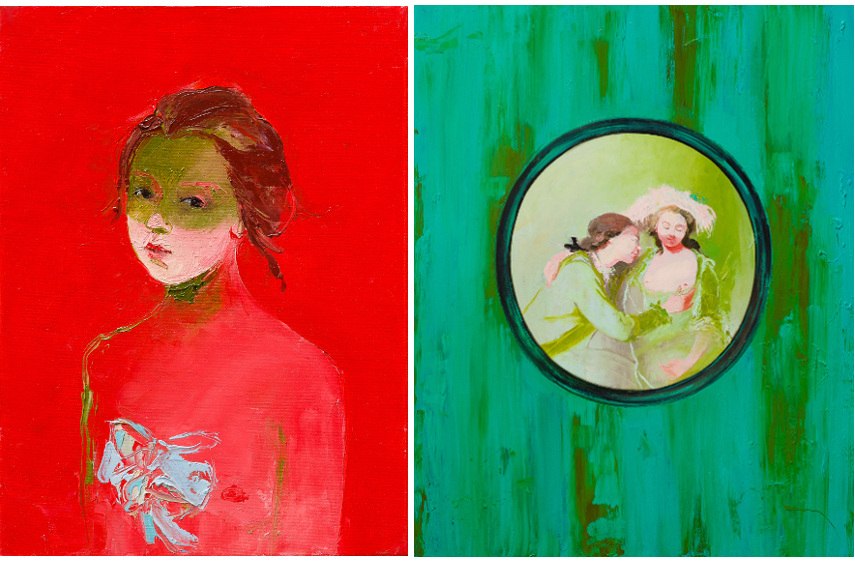 The Passivity of The Unversed
Exhibition's title The Unversed refers to the passivity of the depicted characters. The desire to escape prepubescent phase is present and attempts of trying on an adult personality inevitable. However, while waiting for their future identities, adolescents often lack experience and skills they need to fully express themselves. Their passivity is emphasized by the masks worn by many subjects portrayed on the paintings. These disguises, reminiscent of Venetian carnival masks are firmly placed over the mouth to convey the notion of apathy and restraint.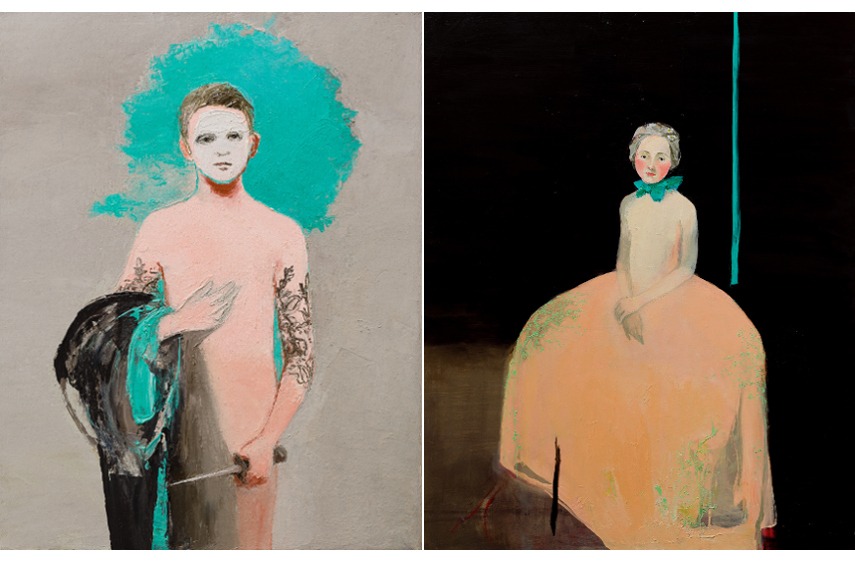 The Unversed are Coming to Gallery 8
The Unversed solo show will open on Thursday, October 1st at Gallery 8. The exhibition will be presented by the curatorial duo Coates and Scarry. In her new body of work, Lisa Wright shows off both her intimate comprehension of art history and her superb painting and drawing techniques. By pulling the threads through different time periods, the artist connects both artworks and viewers with our joint heritage. The Unversed works are marked by the fluid, painterly qualities and are bursting with originality and sincerity that's rarely seen nowadays. The exhibition will run till Sunday, October 18th at the prominent gallery in London.
Travel trough different art history periods for FREE, by signing up for My Widewalls !
Featured image : Left : Lisa Wright - Blue Musette, 2015 / Right : Lisa Wright - Ancient Glittering Eyes, 2015
All images courtesy of Gallery 8