During the early 1990s, the American art scene was among other tendencies marked by a re-emergence of figurative painting. It was broadly used by various artists, but the one who used it most prolifically was Lisa Yuskavage.
For more than three decades, the painter has been exploring the domains of figuration by challenging the genre as she combines various references spanning from history to popular culture, and fantasy.
In collaboration with the Baltimore Museum of Art (BMA), The Aspen Art Museum is about to revisit her outstanding domains through a sort of a retrospective of the artist under the title Wilderness, with nearly fifty works that Yuskavage made throughout the years.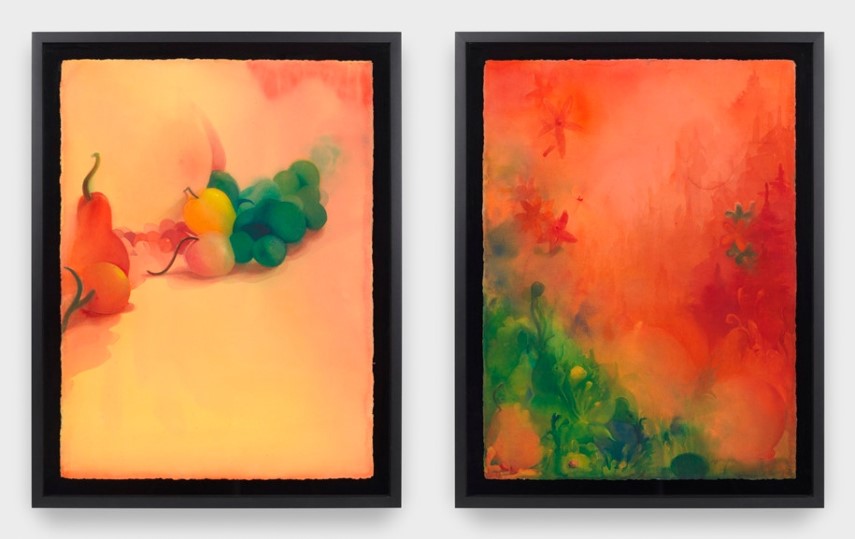 The Painterly Domains of Lisa Yuskavage
Lisa Yuskavage masterfully portrays exhibitionist, odd, surreal and eccentric characters that act as both roles subject and object. Although at first glance her works seem as sophisticated depictions of eroticism, they operate as complex narratives situated in other realms of the unconscious.
Therefore, Yuskavage's voluptuous representations of mostly female figures are just the protagonists in a rather fantastical landscape. That leads us further to another part of her agenda that is embedded in the exploration of the gaze or the spectatorship and the interpretation of her works.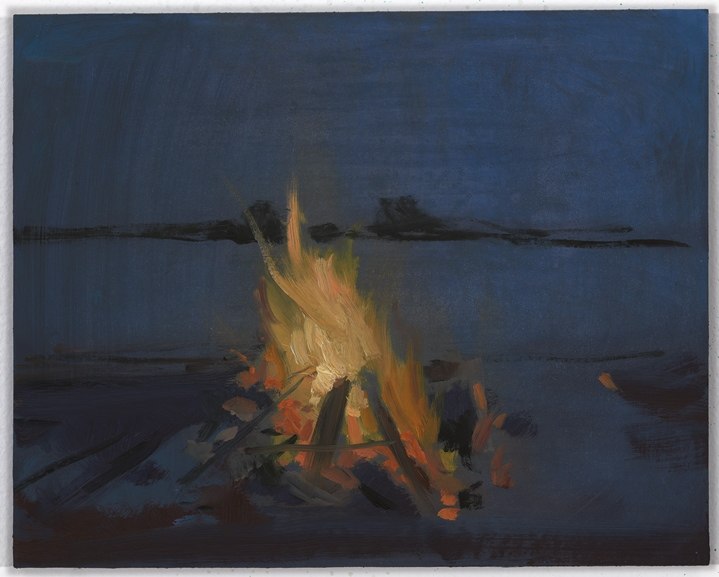 The Paintings
Yuskavage's paintings show a careful examination and to a certain extent appropriation of the Old Masters, especially the Impressionist and Romantic traditions. However, her compositions move forward into the unknown by introducing seemingly surreal settings saturated with transcendence.
The pictorial conventions are challenged through the contemporary use of form and color and the intersection of the genres such as portrait and landscape or. That is how Yuskavage constructs specific mythology of her own aimed to unravel different layers of sensuality.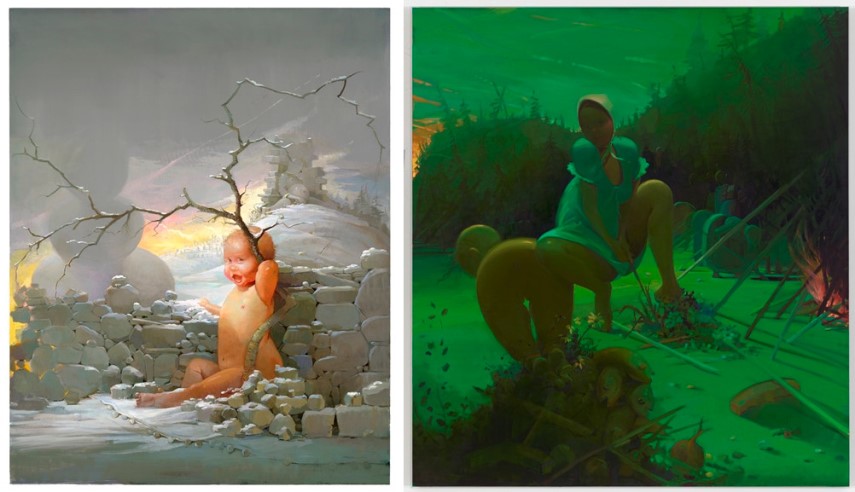 Lisa Yuskavage at The Aspen Art Museum
The upcoming exhibition will hopefully contribute to a better understanding of the painter's often puzzling, yet uncompromising and bold painterly practice.
Wilderness will be on display at three galleries of The Aspen Art Museum from 16 February until 31 May 2020. It will then travel to the Baltimore Museum of Art, the dates to be announced later.
Featured image: Lisa Yuskavage - Given and Nel'zahs, 2010. Oil on linen, 11 1/8 x 15 1/2 in (28.3 x 39.4 cm). © Lisa Yuskavage. Courtesy the artist and David Zwirner. All images courtesy Aspen Art Museum.