One of the most important fairs for new, but also well-established galleries, LISTE Basel returns to the city for its 23rd time this June. As each year, there will be a breadth of new discoveries through an exciting selection of contemporary, mostly young art.
LISTE Basel 2018 will bring together 79 galleries from 32 countries, with works by over 170 artists, including 16 newcomers. In addition to a rich exhibition program, the fair will host a variety of immersive performances. Presenting a truly exceptional selection of contemporary art, LISTE will once again serve as a meeting point for important collectors, eminent art professionals, art lovers and artists.
We had a chat with the Founder and Director of the fair Peter Bläuer to find out more about this year's edition. As he leaves the post, Peter looks back at the exciting journey that lasted for 23 years, discusses this year's program, highlights the importance of solo presentations, and much more.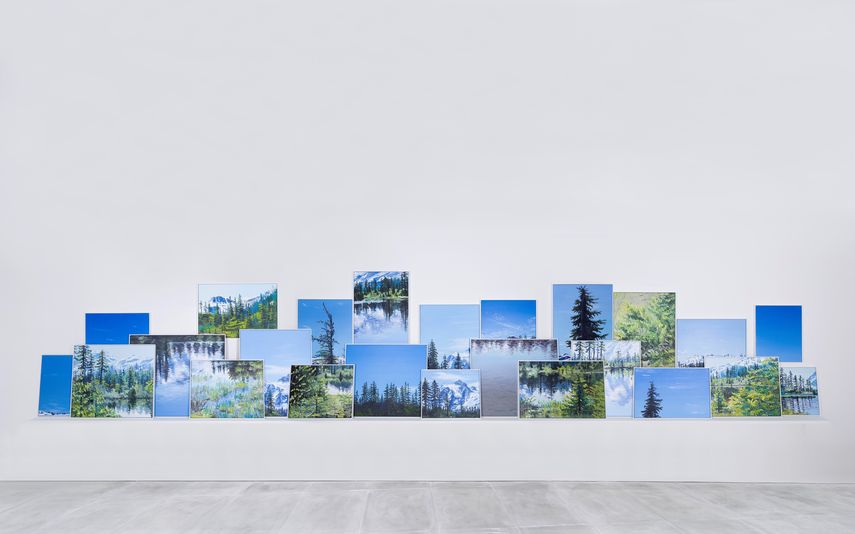 An Exciting Journey
Widewalls: As a founder and longtime director of LISTE Basel, you have built it into one of the premier fairs for emerging artists and galleries. Now that you are leaving this post, how do you look back at these 23 years? What were the best and the hardest moments of this journey?
Peter Bläuer: Basically, I look back on wonderful, rich, happy years! I had a "dream job". I was my own boss!! (smile) And was able to work on the development of the fair with a small, highly committed team. Over the years, a great network of professionals has developed with whom we exchange views and involve their opinions. It is a very rewarding and exciting work to get involved with the new generation of galleries, to support them, to be there for their concerns.
My favorite thing is that time when the galleries arrive at the Warteck (our fair building), sometimes accompanied by their artists and start setting up their booths. A group of young gallery owners, artists, full of energy, enthusiasm, with many expectations and hope.
Being part of LISTE for the first time, that's a big thing for a gallery - the heart beats faster - it's like being newly in love... That's never going to be the same, galleries tell me. And having this energy in the house, it's always a great atmosphere, you help each other out, get to know new colleagues, everything is very exciting. Then the LISTE family is being reborn every year - experiencing it is fantastic.
I don't like to talk about tough times - luckily, I forget quickly, but of course, there were sleepless nights, malignancies etc., which you also have to deal with - we can't pretend that people are only good. But the good moments and experiences outweigh far more - much more!
Widewalls: How has the vision of the fair evolved in the past 23 years? What has changed and what has remained the same?
PB: The principle has remained the same. Year after year, we strive to find the world's most interesting new galleries and give them the chance to present themselves at LISTE! This is our daily business - concentrating on the most important things – namely the new galleries and their young artists. Not this and that...more and bigger - no! The details have changed in the sense that people are still trying to improve, concentrate and be more specific.
Our success shows that it was worthwhile to concentrate on these essentials – the galleries! Since there is hardly a gallery that was founded after 1996 and is today one of the most important galleries, whose path did not lead through LISTE.
Widewalls: LISTE Basel is the world's most enduring discoverer art fair. What is the secret to its longevity and excellence?
PB: As I said before, we concentrate on the essentials! Which are the new galleries and their artists! That's the most exciting thing! And then you need patience and hang in there. It's not like we got everything handed over as a gift. We had a great start in 1996. Later on, there were also years when it was no longer "fashionable" to get to LISTE... everyone always wants something new and different. We believed in our work, in the young galleries, the new artists. This meant staying on track and working hard on quality.
And then after a few years we made it... laugh... and then we were "in fashion" and "hip" and that was when the "stars and beauties" started to visit the fair (laugh) but actually we were really interested in getting the experts, the serious collectors and all the museum people to visit! And they are all coming, and the young galleries deserve this attention because they are doing important development work for the artists!
LISTE Basel 2018
Widewalls: This edition of the fair will welcome 79 galleries from 32 countries. Are there some highlights you would like to mention?
PB: I'll tell you the highlights after the fair. So far I've only seen the applications from the galleries, but nothing beats the original! Sometimes I see something in an application, and think - great! And then the original doesn't uphold what it promised! That's why!!
Go see the original at the gallery! At the museum! At LISTE! Pictures are just reminders... But I can guarantee you, you will find highlights, your own!
Widewalls: This year's exhibitors will present a total of 30 artists in solo presentations. What are the
advantages of solo presentation formats in the fast-paced environment of an art fair?
PB: We support the solo presentations very much! Through a solo presentation, the visitor can learn more about an artist and his work. It's like a little exhibition at the gallery. If you don't know an artist - and you only see one work, then it is difficult, even for the expert, to see what the artist and his work is all about.
Most galleries show a solo, 2 or 3 artists. We don't like "grocery stores" with a lot of different artists and works. I'm thinking of the visitor. We have a lot of museum people and important collectors visiting and I want to introduce them an artist and his work.
Widewalls: The fair presents the 14th edition of Performance Project. Could you tell us something about this project?
PB: The performance belongs to the media of young art; therefore we saw it as our mission to create a platform for it. A fair booth is a difficult platform for performances, and performances are very difficult to sell anyway. So, we decided to start a performance project and show current performers every day.
Eva Birkenstock has been curating this project for 3 years and surprises us every year with a top-class and exciting programme. It's absolutely worth it!!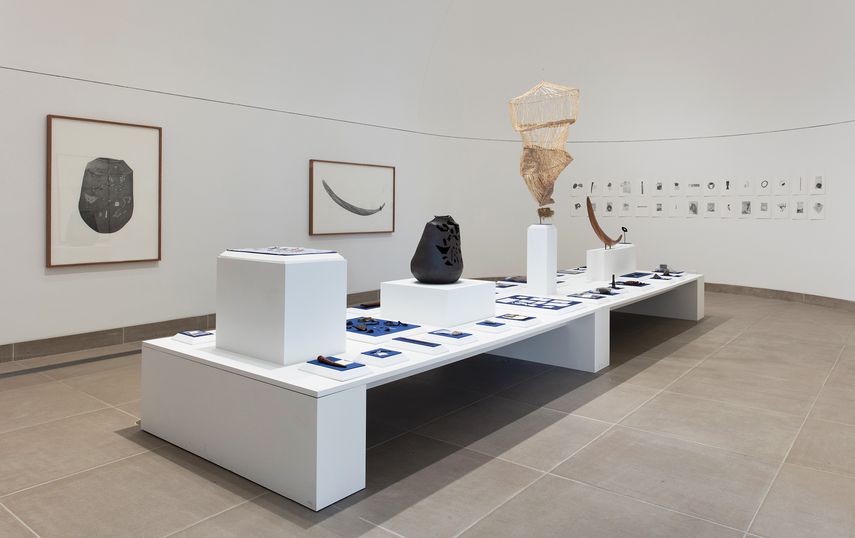 A Fair for Discovery
Widewalls: What are the challenges and advantages of the fair dedicated to emerging art galleries?
PB: For a new gallery, the challenge is to get any attention at all. It's the same for anyone who starts a new business. Since LISTE has a good reputation with collectors and museum people, we give the galleries the necessary attention. Sometimes galleries get to know collectors from their own cities the first time at LISTE.
The valuable thing about a fair is that galleries get to know many new collectors and museum people within a short period, i.e. they gain valuable time. That's why fairs are so important today. Especially for galleries whose branch is not located in an international art center, it is very important to attend fairs, as this is where the important people come, and they can establish contacts.
Widewalls: How do you see the future of the fair evolve?
PB: The new owner of LISTE will be a foundation. The foundation deed states that the fair must not be profit-oriented and that it must take care of the promotion of young galleries and their artists.
In addition to strengthening LISTE's position in Basel, it will be an interesting task for the new management to generally think about promoting galleries and to develop and implement other international projects. LISTE, therefore, has an exciting future ahead.
Featured image: Peter Blauer. All images courtesy of LISTE Basel.