Every June, art lovers rush to Basel as the scenic Swiss city becomes home to the Art Basel week. One of the fairs that should definitely be on your list is LISTE Basel 2019, an event that has been promoting a younger generation of galleries which exhibit artists who are outstanding representatives of the latest developments and tendencies in contemporary art since 1996.
This June, LISTE returns as strong as ever, bringing together 77 galleries from 33 countries under the roof of the Werkraum Warteck, opening the door to the international art world for a new, outstanding generation of gallerists and artists. It will also inaugurate projects such as the Joinery, a newly founded initiative for performance, film and discussions, as well as present several awards.
The fair also welcomes Joanna Kamm as the new director this year, a former dealer who founded Galerie Kamm in Berlin in 2001. She is dedicated to maintaining the uniqueness and specialness of LISTE "as a supporter of emerging art and enhancing it with new features and ideas." In an exclusive Widewalls interview, Kamm talks about the longevity and excellence of the fair, the 2019 program, novelties at the fair, the importance of solo shows, and much more.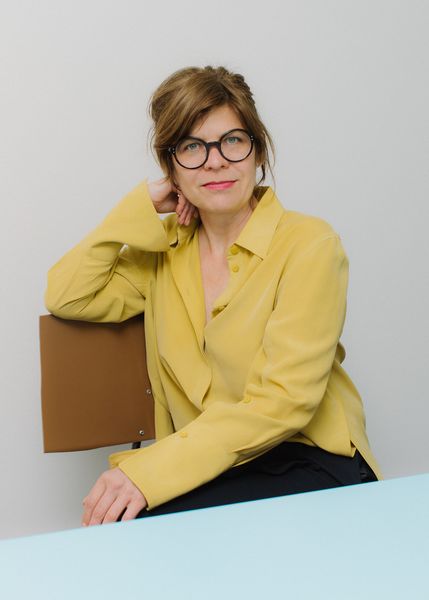 LISTE Basel 2019
Widewalls: Coming back for its 23rd edition this year, LISTE Basel is one of the world's most enduring discoverer fairs. What is the secret to its longevity and excellence?
Joanna Kamm: Having a clear concept and evolving it over the time, that might be the secret you were asking for: being a place for discoveries, where a younger generation of galleries shows the latest developments and tendencies in contemporary art.
But it is not just about the fair concept itself, it is about the galleries with their qualitative program and the courage to present new artistic positions. That sounds so natural, but in recent years, the curiosity for the unknown has been reduced in favor of secured investments. It is through galleries' commitments that we have the opportunity to see art that not only describes the present but also creates it – with new aesthetics, media and values. And LISTE offers a platform for them.
Widewalls: This year, the fair will welcome 77 galleries from 33 countries. Could you tell us more about this year's exhibitors? Are there some highlights you would like to mention?
JK: The LISTE committee selected the galleries with a strong focus on giving significant space to galleries from cities beyond the established art centres and on enabling galleries to show for the first time.
Twenty-one galleries, such as A Thousand Plateaus Art Space / Chengdu, Dastan's Basement / Teheran, LC Queisser / Tbilisi, Piedras / Buenos Aires, ROH Projects / Jakarta and Sariev Contemporary / Plovdiv, Sofia, amongst others, will present their program at LISTE for the first time this year.
Galleries from countries such as the U.S. and Italy, which are located beyond the established art centers such as Adams and Ollman in Portland, Good Weather in North Little Rock, and Veda in Florence, are also at LISTE for the first time. And we have very young galleries, for whom LISTE is their first fair ever, like Sandwich from Bucharest and Sweetwater from Berlin.
Regardless of whether they are new galleries or galleries already known from previous years, I was struck by a large number of strange-looking creatures when I looked through the catalogue a few weeks ago. Some seemed to originate from a monster narrative, others from a fantasy fiction film or a ghost world and in-between images of human beings in changed states of de- and new construction up to abstraction. They were formed with classical materials and media as well as with the latest technologies.
In a world where uncertainty is the dominant feeling, artists take it to the extreme, populating it with human and non-human beings whose identity, gender and origin are uncertain. They are creatures we so desperately need because we do not understand them, because they mean insecurity and fear of the unknown. Artists give shape to this immaterial state. To see this as an opportunity to create new ways of thinking is the not always beautifully packaged gift that the artists present us. This is definitely one of my highlights.
In addition, the density and diversity of around 140 artistic positions that the 77 galleries will present is in itself a highlight. So come visit us, there is a lot to be discovered.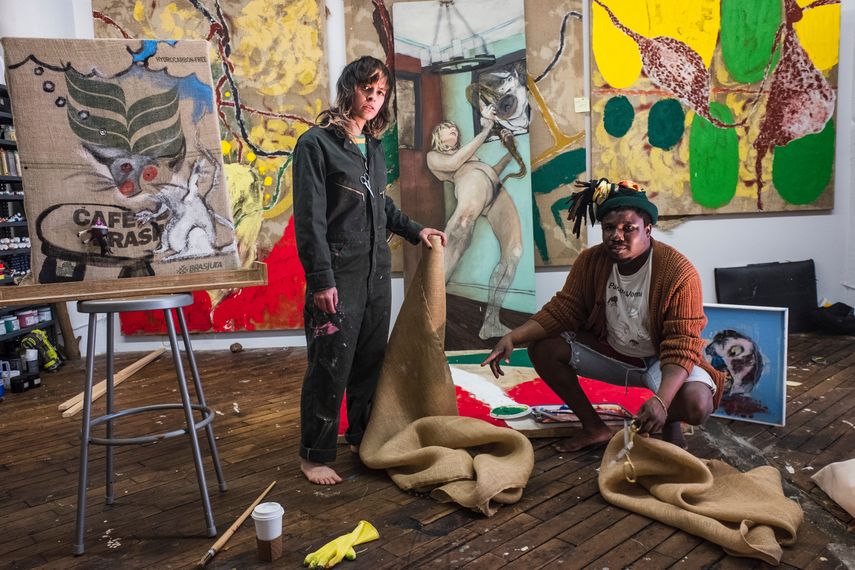 A Place For Discovery
Widewalls: The novelty at this year's edition is The Joinery: what is it about?
JK: The Joinery is a place where galleries can show videos and performances at no extra costs that exceed the limitations of their designated stands.
But the Joinery is also a discursive platform on the latest topics in contemporary art. For its initiative, we have invited Spike Art Magazine. With the "Spike Forum" they will present a space for discussions on new artistic strategies – with contributions by artists such as Sandra Mujinga or Ed Fornieles, but also Elie Ayache, CEO of a financial software company or Kei Kreutler of Gnosis, a forecasting and information platform on the Ethereum Blockchain.
The programme will take place every day from Tuesday to Sunday for everyone to attend free of charge.
Widewalls: Many galleries will provide a deeper insight into a single artist's practice through presentations formatted as solo shows. What are the advantages of solo presentation formats in the fast-paced environment of an art fair?
JK: LISTE's primary focus is on the artists and strong presentations of their work, that's correct. This year, thirty-eight galleries have decided to give a deeper insight into a single artist's practice through presentations formatted as solo shows. But for me, it is not just about showing a solo presentation or not. A strong and committed groups show in a great environment can also be convincing – even at a fast-paced fair.
Furthermore, the spatial situation also has a high impact on the atmosphere of a fair, being it perceives as volatile or calm. So what we have done this year is that we have simplified the exhibition architecture built into the rooms and reopened more windows and doors. We adopted the architecture in only nine rooms, because not all rooms require built-in exhibition architecture and in some rooms, the previous concept works well. The aim was to create a calm fair architecture in an angled, existing building, which would enable the galleries to present their art in a concentrated manner in the rooms. These are often intimate spatial situations, and we have also taken this into consideration and grouped galleries for the individual rooms in such a way that their art does not strike each other down but strengthens each other. We ourselves are curious [to see] how it works out.
Widewalls: The fair opens doors to the international art world for a new, outstanding generation of gallerists and artists. What are the challenges and advantages of the fair dedicated to emerging contemporary art?
JK: The most important thing for me is to use all the channels at my disposal to point out the social significance of young art. It's the young artists who not only try to understand the present with their art, but also produce it, while the galleries are the ones who discover these artists with a great willingness to take risks and often without reinsurance, give them their first solo exhibition and present their works at fairs.
One must always make oneself clear: many artists would remain undiscovered without gallerists who are willing to embrace the unknown – to enable artists to have their first solo exhibitions and present their art to international audiences at fairs such as LISTE.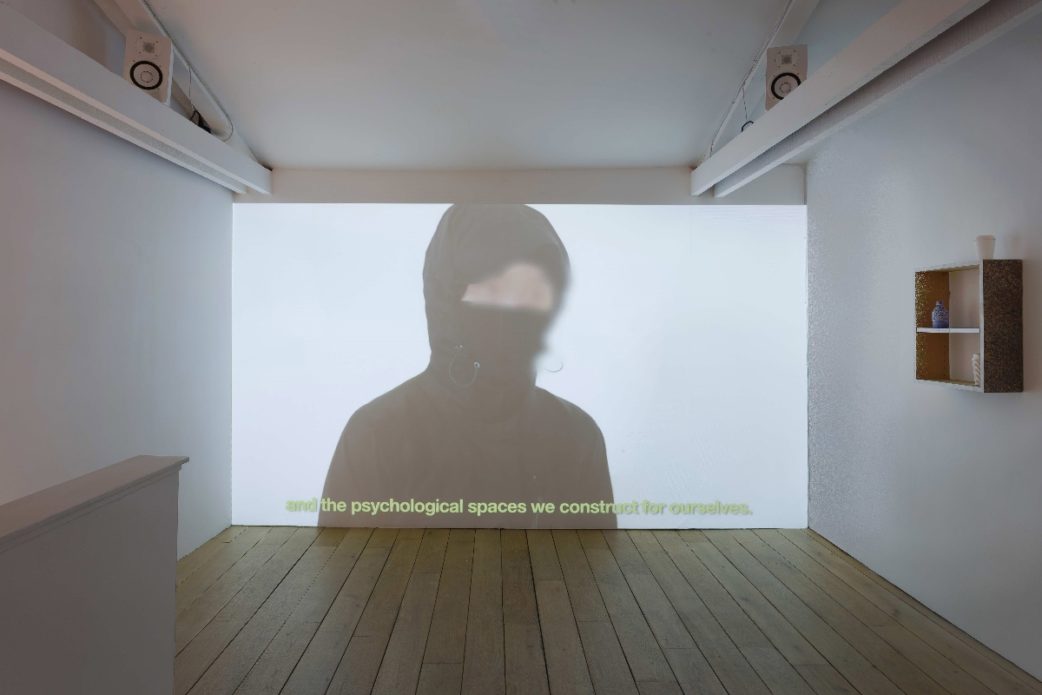 The Fair In the Contemporary Art Market
Widewalls: How do you see the position of the fair in the landscape of the contemporary art market? Who are the visitors of LISTE Basel?
JK: Anyone interested in art and artistic practice, as well as the discursive context. I don't want to narrow it down to a list of characteristics, but I do know that they relate to the concept of the fair. People who are open to anything new, willing to discover and embrace the unknown in all of its diversity. This might be anybody.
Widewalls: What would be your advice to a starting collector out there?
JK: Following your own intuition in terms of taste and interest and remaining true to yourself is one thing. The other thing is the willingness to get in an intensive exchange with the galleries and the artists themselves, in order to accompany and support their development in the long run. Also, staying open for the new and be willing to engage with the formerly unknown. And for sure, visiting LISTE each and every year! ;)
Widewalls: How do you see the concept of the fair evolve in the future?
JK: The success of the last 23 years under the direction of Peter Bläuer proves the relevance of LISTE. So it's not about turning something upside down, but about getting to know all the processes in the first year and then thinking about which adjustments might make sense.
Featured image: Polansky: Pakui Hardware - Extrakorporal, 2018. Glass, faux-fur, leather, latex rubber, metal holders. Installation view at Bielfelder Kunstverein, Germany, 2018. All images courtesy LISTE Basel.