An international fair for new discoveries in contemporary art, Liste Art Fair Basel has been bringing a younger generation of galleries that exhibits artists who are outstanding representatives of the latest developments and tendencies in contemporary art. Although it was planned for June, the 2020 edition will take place with a shorter duration from September 17th to 20th.
This year, the fair celebrates an important milestone, its 25th anniversary. Taking place in a new venue of Basel's Dreispitzhalle, it will bring together 49 galleries from 32 countries, presenting the latest positions in contemporary art. When it comes to holding the event, all official health and precautionary recommendations will be followed.
For this edition, the fair will also introduce a new initiative, Liste Showtime, both an online platform for the galleries and a collaborative artist project. In a new cooperation between Basel's museums, art institutions, galleries and fairs, top-notch exhibitions will be on view along with a programme of special events, allowing for diverse and outstanding art experiences during a visit to Basel at this time.
To find out more about this year's edition of the fair, we had a chat with Director Joanna Kamm. In an exclusive Widewalls interview, Kamm talks about the challenges in organizing the fair in these times, safety measures, exhibitors, program and much more.
[Editor's note: Liste Art Fair Basel 2020 has ultimately been canceled on August 11, 2020 due to COVID-19.]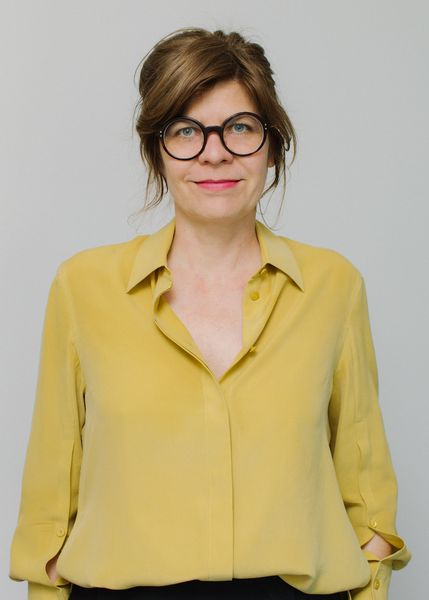 Liste Basel in a Time of Pandemic
Widewalls: This year's edition of Liste Art Fair Basel has been postponed for September due to the current health crisis. How else has the pandemic affected the organization of the fair?
Joanna Kamm: The safety and health of all visitors, exhibitors and team members is of the highest priority for Liste. Thus, the safety protocol and its implementation have become an important factor in both the spatial and organizational planning of the art fair, in order for us to meet all official health and precautionary recommendations. Therefore, for the first time since its foundation, Liste will not take place at Werkraum Warteck pp, but at Basel's Dreispitzhalle - a location characterised by its spaciousness, something that is crucial nowadays.
Furthermore, for the September edition, we have only accepted galleries that are currently allowed to travel to Switzerland or for which it is possible to comply with the local quarantine rules. However, galleries that cannot be physically present due to travel restrictions will still have the opportunity to present their artists: Liste is introducing a host/guest model wherein 34 galleries at the fair will show works by their own artists as well as from 15 galleries that are unable to travel to Basel.
There is great solidarity and support among the galleries, which is great to see. Through the many zoom meetings with the galleries in the last few months, a community has been created which under "normal" circumstances is only established during the fair.
Widewalls: The fair will move to a new location at Dreispitzhalle, a venue characterized by spaciousness. How will the new space compliment the fair?

JK: We will be in close proximity to the Schaulager, where "I Never Read, Art Book Fair Basel" will take place at the same time, the FHNW Academy of Art and Design and our long-standing special guest HeK (House of Electronic Arts Basel) are located. The area is called Campus of Arts, in the middle of an industrial area with a special charm in the combination of art and industry. In particular, Dreispitzhalle will be the future home of Kunsthaus Baselland after a major renovation. So we're in good company and there's a lot to see and discover there.
Because of our location, we will work with a completely new architectural concept. So far, the different rooms at Werkraum Warteck pp have been very much determined by the given architecture and thus the presentation of each gallery. Now, for the first time, we had to think from the drawing board how we want to present the galleries and at the same time how we are able to implement the safety protocol.
Widewalls: What are the other safety measures the fair will take?

JK: The safety protocol that we will develop for this location will be based on the specifications given by the Swiss Federal Council and the Canton of Baselland. It will be published in mid-August. As of today, it will be mandatory for everyone to wear a mask on location.
Furthermore, there will be a one-way circulation and no more than 1 person per 4m2 will be allowed to enter. This means that there can be approximately 200 visitors in the hall at the same time. To be able to track this number, we are developing a new E-Ticketing system that allows us to keep the necessary information of each visitor due to safety measures.
In general, when it comes to the guest management, one could say that we will rely on the digital and avoid printed matter wherever possible. And of course. all additional hygiene measures will be followed or adapted to our safety concept.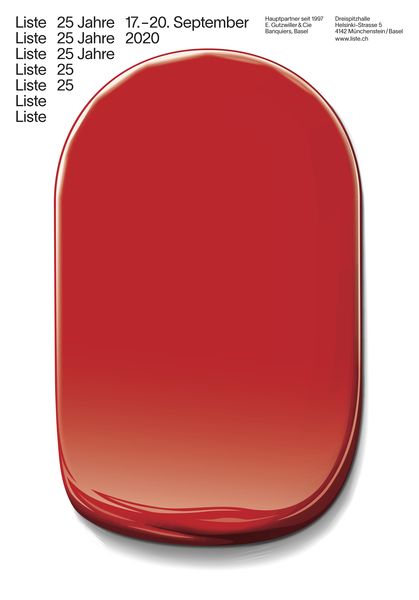 Liste Basel 2020
Widewalls: Liste will bring together 49 international galleries coming from 32 countries. What can you tell us about this year's exhibitors?

JK: From the 77 galleries meant to participate in the initial June edition, in September 49 galleries from 32 countries will present the latest positions in contemporary art at Dreispitzhalle. As said above, 34 galleries will be physically present and many of them will show the project planned for the June date, albeit in a smaller version, as we have slightly less space per gallery.
We are very happy that there will be 16 solo presentations by Dastan's Basement with Mamali Shafahi, Drei with Phung-Tien Phan, Dawid Radziszewski with Louisa Gagliardi, Fanta-MLN with Lorenza Longhi, Lucas Hirsch with Kinke Kooi, Madragoa with Gonçalo Preto, Piedras with Clara Esborraz, Piktogram with Nils Alix-Tabeling, Polansky with Milena Dopitová, Sabot with Camilia Filipov, Sans titre (2016) with Tanja Nis-Hansen, Shore with Julian-Jakob Kneer, Sophie Tappeiner with Jala Wahid, Sundy with Henrik Potter, Tabula Rasa with MA Haijiao, Veda with Damon Zucconi and Weiss Falk with Tina Braegger.

And we are especially delighted that 15 galleries are presenting at Liste for the first time, no matter if physically there or hosted by a gallery,: Central, São Paulo; Crisis, Lima; Drei, Cologne; Eugster II Belgrade, Belgrade; Fanta-MLN, Milan; Kai Matsumiya, New York; Nova Contemporary, Bangkok; Osnova, Moscow; Project Fulfill, Taipei; Sans titre (2016), Paris; Shore, Vienna; Sophie Tappeiner, Vienna; Sundy, London; Tabula Rasa, Beijing; and Wschód, Warsaw.
Widewalls: The fair will also launch a new initiative, Liste Showtime. What can the visitors expect from it?

JK: Liste Showtime is both an online platform for galleries, where they can present an artist from their programme in detail and offer works for sale, plus it is a collaborative artist project where artists selected by their galleries will deal with the theme Rewriting Our Imaginations in the form of a poster. Liste Showtime runs more or less parallel to Liste Art Fair, but comprises even more and also different galleries.
And to explain the artist project Rewriting Our Imaginations further: At a time when things that we previously could never have imagined ever becoming real have turned into reality, our imaginations are challenged anew. How artists picture a "new imagination" is the starting point of this project. The works exist as a PDF file, which can effortlessly cross borders, be produced with ease and exist in many places at once.
The first exhibition of the posters will take place on billboards in the public space of Basel from 2 – 15 September. These posters will be available at our webshop as part of the new Liste Showtime website, which will publicly be launched on 15 September.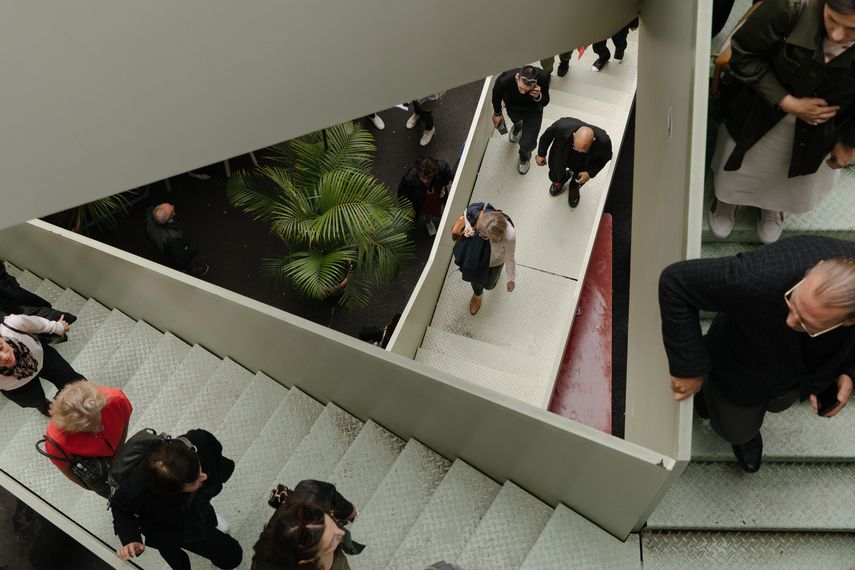 The Changes in the Art Market
Widewalls: How do you think the current health crisis will impact the art fair experience and the market in general?

JK: To be honest, I don't know, because we don't know how long COVID-19 will continue to determine our lives. It has become almost impossible to plan and predict anything properly, we don't know when there will be a vaccine or a medicine, we don't know if there will be a second wave, we don't know how quickly air traffic can be re-established, if the collectors and curators want to travel again, and so on. At the moment we are reacting daily to the new situation. Flexibility is the most important thing right now.
But it is clear that we, as a fair for new discoveries in contemporary art, are strongly affected by the current situation. I can only hope that the Corona crisis will foster solidarity even more. I mean this in the sense that the focus is on the awareness that young galleries are taking an extremely large risk, from which we all benefit.
Last year I wrote about this in the editorial of the fair catalogue and it applies more than ever in the current situation. Many artists would remain undiscovered without gallerists who are willing to take great risks in tracking down the unknown, and – often without insurance that the market will embrace the work – enable artists to have their first solo exhibitions and present their art to international audiences at fairs. Living with this art leads to a richer, different vision of our world.
So, it's not just an act of generosity, but a necessity to buy art from young and mid-sized galleries to enable them and their artists to continue working.
Because we need their art. Solidarity is always about interdependence, it is about having a common goal and that should be the preservation of culture.
Liste will make every effort to draw attention to this – again and again.

Widewalls: What is your advice to Liste 2020 visitors?

JK: I don't feel in a position to give general advice. It is an exceptional situation in which everyone should go their own way, which they believe is the right one.
I can only say for Liste, that we have decided to learn to cope with the implications of the pandemic, since it will certainly affect us for some time to come. It is important to try to maintain the fair under these new conditions, because we are deeply convinced that in times like these, an experience with culture is more important than ever.
Featured image: Liste Basel 2019, by Diana Pfammatter. All images courtesy Liste Basel.