LA Art Show's 19th edition is opening on January 15, and among the vast selection of exhibiting galleries, a mini-fair named Littletopia will be included, arising a lot of interest from the underground art loving public. Littletopia is curated by Red Truck Gallery who was selective in picking a cutting-edge gallery collective that will present new approaches in art stretching beyond the conventional, usual or even accepted. The artwork collected exudes astonishing talent, mastery of technique and clever, enlightening concepts in all media, be it painting, sculpture, print or a mixed form of expression. Highly aestheticized works have particularly alluring air, and captivate with their beauty and consequently, elaborate contents. Visitors of Littletopia will be surprised, provoked, intrigued, aroused and shocked by the lineup of artistic creations rarely seen at any occasion.The Los Angeles Art Show will open on January 15, and it will run through January 19, parallelly with the Los Angeles Jewelry and Antique Show.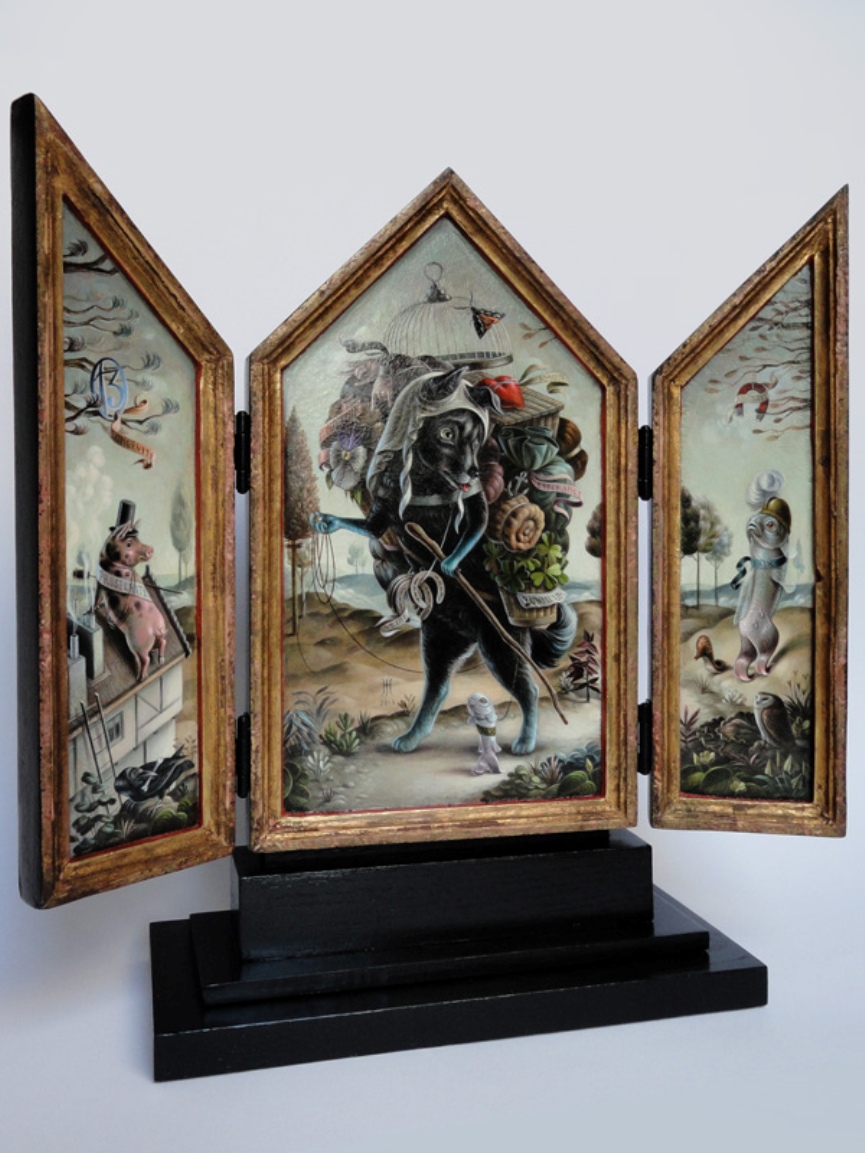 Red Truck Gallery
No Littletopia would be possible if it weren't for the New Orleans based Red Truck Gallery of Noah Antieau, who assembled a group of LA street art galleries in order to present their assets together on this year's LA art show. Thus he created a mini LA art fair, with representational art of striking chromatic richness, imaginative imagery, perfected finish and intentionally subversive spirit. The eclecticism of this LA art fair selection promises an adventure for the visitors, who can hope to step into a contemporary curiosity cabinet created by twisted, talented, original minds of artists represented. Categorization is impossible and unnecessary here, as the fresh and powerful art of this section of LA art show will speak for itself.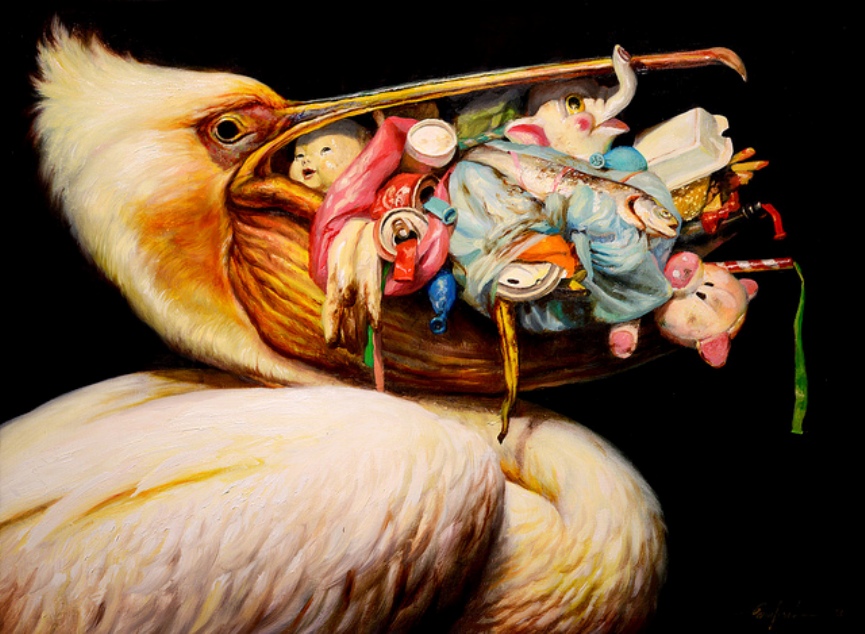 Gallery Line-Up
The line-up of participating galleries hints the style of artwork to be expected and it includes:
Sloan Fine Art form New York with visually innovative artists.
Breeze Blockfrom Portland dedicated for urban and street art inspired by pop culture and design.
FIFTY24MX from Mexico CIty representing urban artists of the new era.
La Luz de Jesus from Los Angeles is credited with launching the pop-surrealist movement in Los Angeles.
Last Rites from New York, known as the first gallery for the 'dark arts' movement.
Roq La Rue from Seattle with their fantastic, surrealist and hyper-realist paintings.
Spoke Art from San Francisco orientated on emerging artists of pop surrealism and street art
Thinkspace from Culver City, LA focusing on young and emerging artists.
Varnish Fine Art from San Francisco with works provocative as ever.
Showcased Urban Artists
Red Truck Gallery from New Orleans, the organizer that will display perfectly rendered and beautiful images in direct opposition with the often prevailing idea of minimalism. Keep an eye for an experimental installation by Lucien Shapiro, made of cannabis bags, Femke Hiemstra's historically referenced, but contemporary and surreal triptych, new works by Ben Venom and Scott Hove, and the scary renderings by Chris Mars, inspired by all the gloom of renaissance portraiture.