For the 20th anniversary of the Los Angeles Art Show that is being celebrated this January, the organizers have prepared numerous exciting, quality programs for everyone's taste. The largest art fair on the West Coast includes dozens of international well established, as well as a number of young galleries, that specialize in different styles of contemporary art. Among the variety of programs that are now considered a tradition, it is fair to say that Littletopia is considered to be the art fair's New Contemporary oasis. Just like the previous year, the show is curated by the New Orleans based Red Truck Gallery, known for curating events across the country. This year Littletopia presents carefully chosen collective of innovative and modern galleries that are breaking boundaries, leaving conventions and focusing on creating a new artistic vocabulary. Providing conditions for their own small art utopia, Littletopia welcomes 14 fantastic galleries as a part of the LA Art Show, all of which will promote works by some of their best artists. Today we bring you a detailed preview of what these galleries have in store for LAAS 2015…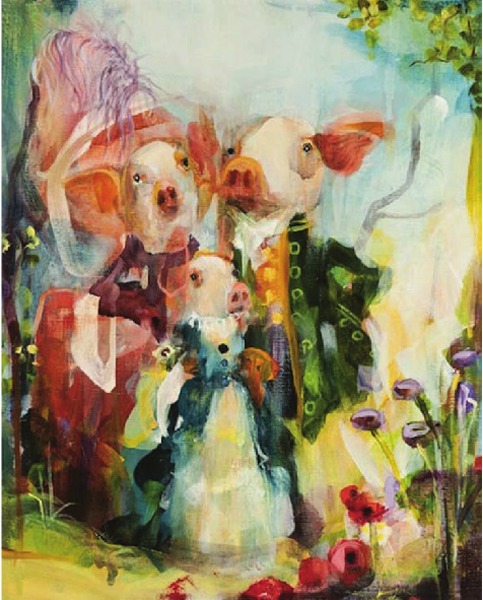 Fantastic Selection of Internationally Acclaimed Galleries
Starting from January 14, Littletopia will present galleries that include Antena Estudio, Artists Republic 4 Tomorrow, Copro Gallery, Corey Helford Gallery, FIFTY24MX, Gauntlet Gallery, Hashimoto Contemporary, La Luz de Jesus Gallery, New Eye - ACCD Projects, Red Truck Gallery, Roq La Rue Gallery, Sloan Fine Art, Spoke Art and Thinkspace Gallery.
Starting with the first gallery in alphabetic order, Antena Estudio, has an intention to present different works and collaborations between Mexican contemporary artists and Huichol artists that represent the differences and similarities between our culture and cosmovision. Another name on the list is Artists Republic 4 Tomorrow Gallery, that opened its doors in 2010 in Laguna Beach with a very simple idea – to provide a space for emerging contemporary artists. Another gallery that created a new for themselves as a place for promoting works by young artists, as well as a long list of contemporary cutting edge artists who exhibited in the space is California based Copro Gallery. From Ron English, Amy Sol and Audrey Kawasaki, all the way to Mark Ryden, Robert Williams and many others, Copro Gallery is definitely one of the most successful spaces for exploration of art.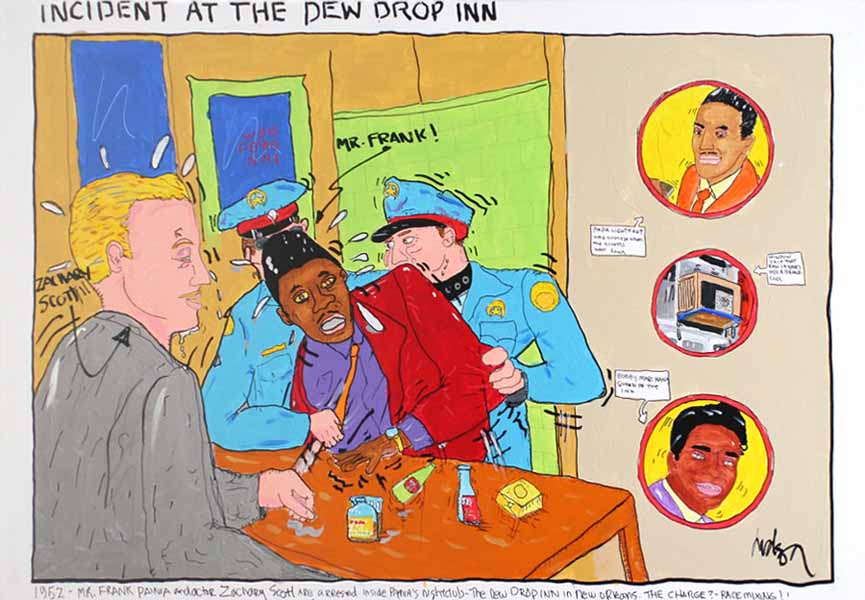 A gallery that completely turned its focus on urban art, especially to those artists who were influences in their work by today's pop culture encompassing the genres of New Figurative, Pop Surreal, Graffiti and Street Art is the California based Corey Helford Gallery. At Littleutopia, the gallery has provided works by some of the biggest names in urban art today like Ciou, D*Face, Eine, Hikari Shimoda, Natalia Fabia, Hush, Nouar, Buff Monster, Soey Milk and more. Just like Antena Estudio, Mexico City based gallery FIFTY24MX focused to promoting Young Contemporary Art that showcases the work of the well-established Mexican as well as international artists that are pushing the status quo. Perhaps the best two examples are artists Saner and Miss Van, who will present their artworks at the art fair. Located in San Francisco in 2012, the Gauntlet Gallery has in a very short time become one of the most interesting young galleries in the area, committed to creating an approachable and engaging platform for emerging and established artists. Also based in San Francisco, Hashimoto Contemporary focuses on a core roster of represented local and national artists, bringing several works by these artists to Littletopia. La Luz de Jesus Gallery was established in 1986 as the brainchild of entrepreneur and art collector Billy Shire, considered largely responsible for fostering a new school of California art. At Littletopia, La Luz de Jesus Gallery will present works by Scott Hove, Christine Wu, Harold Fox, Annie Murphy Robinson, and Hudson Marquez.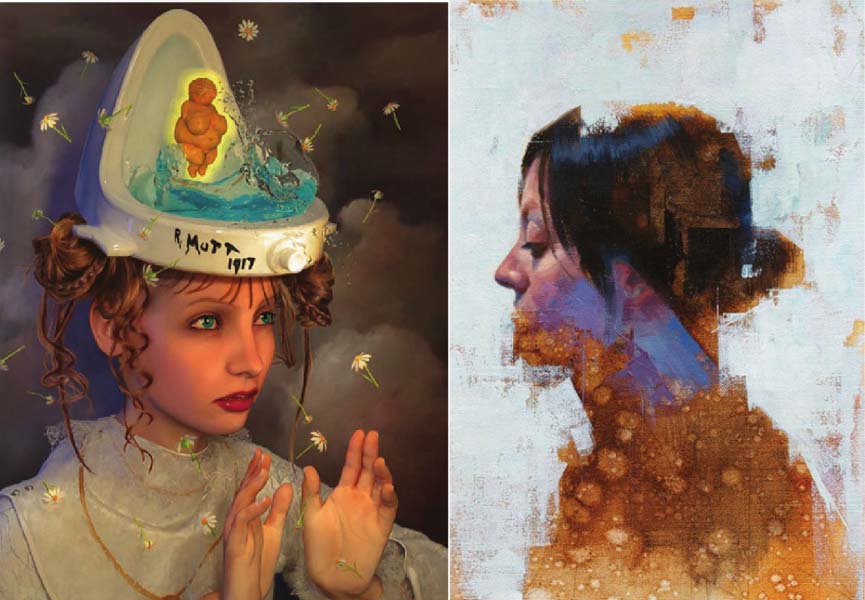 Also on view will be New Eye – ACCD Projects - a unique platform designed to offer collectors a unique view of some of Art Center College of Design's most brilliant Illustration/Fine Art alumni, as well as Seattle's widely known contemporary gallery Roq La Rue. Since its official opening in 1998, the gallery offered numerous exhibitions of established mid-career artists and foster emerging artists, many of whom go on to great acclaim in the national and international arena. Just recently, Roq La Rue hosted a new show Incantation, featuring 15 fantastic artists.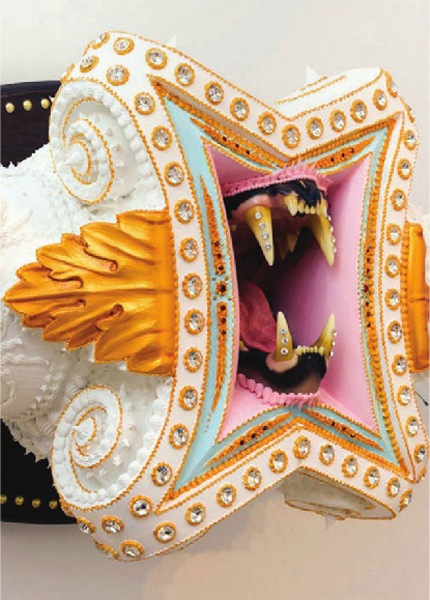 Another art space famous for its exhibitions of wide range of contemporary artists is Sloan Fine Art. Seven of gallery's artists will exhibit their works at Littletopia, including Jessicka Addams (recently participated in a group show entitled Pardon My French), Elizabeth McGrath, Susan Siegel, Mike Stilkey, Jonathan Viner, Casey Weldon and Brad Woodfin. Located in San Francisco's Lower Nob Hill neighborhood is Spoke Art Gallery specialized in new contemporary painting, sculpture and illustration. Los Angeles based Thinkspace Gallery has over the years become one of the most significant art spaces for young emerging artists, some of which will preview their work at LA Art Fair. The last, but not least is the curator gallery Red Truck, focused mostly on unique art.
All of the galleries listed above and their artists are a part of Littletopia, which opens Wednesday, January 14th at LA Convention Center – South Hall J and K. The exhibition will run for five days, closing January 18th, 2015. Be sure not to miss it!
If you want to be informed about all the upcoming art fairs, sign up for My Widewalls today and for FREE!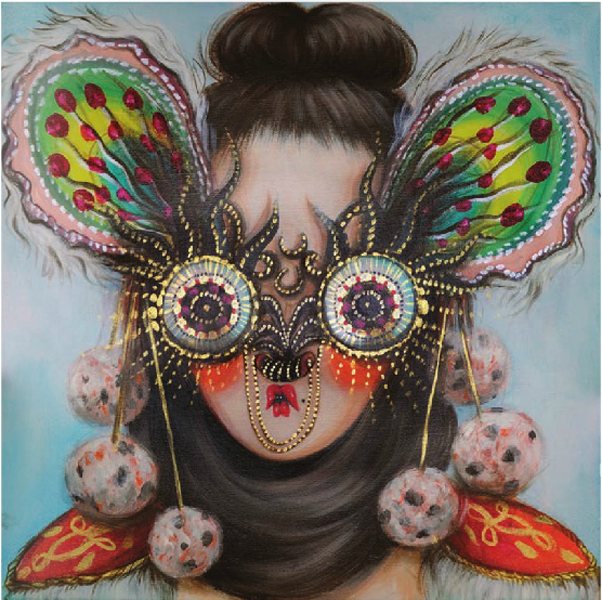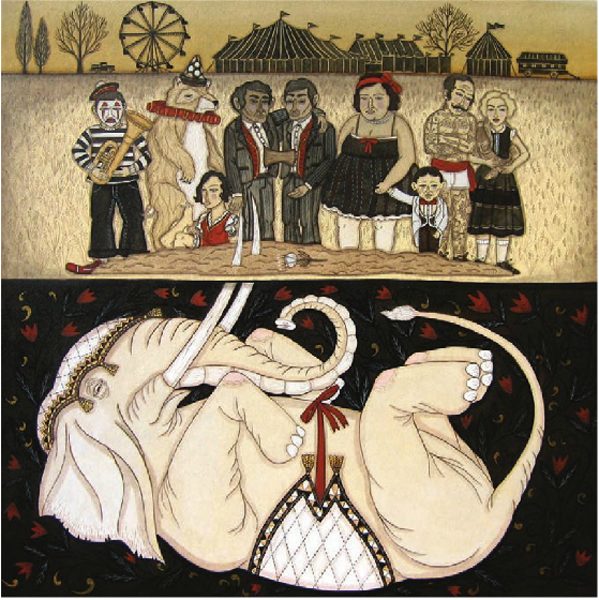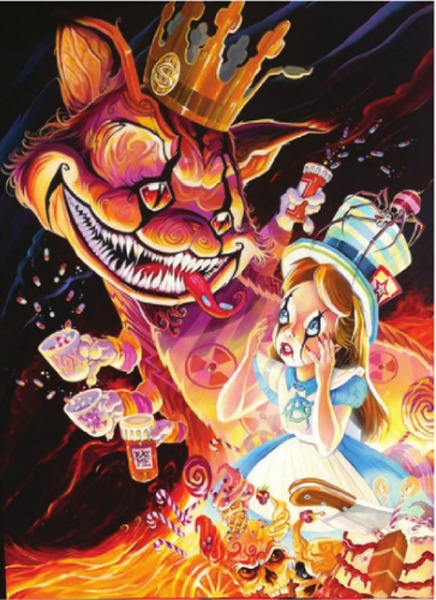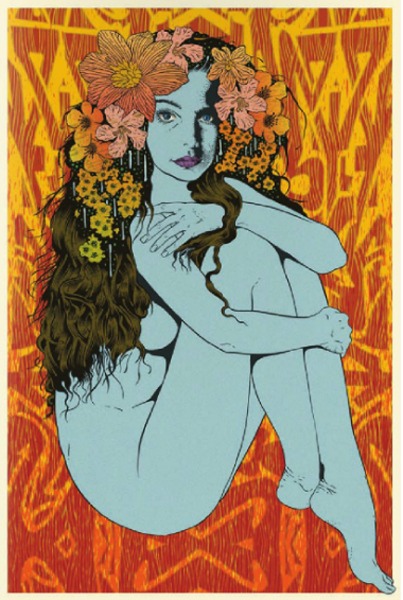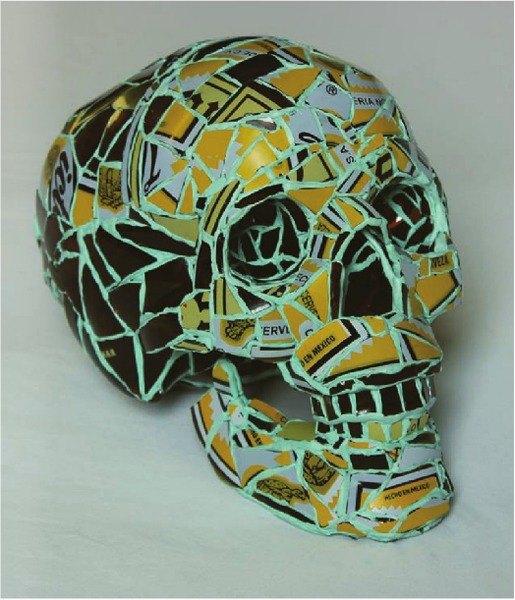 Featured image: Christine Wu - First Light