Did you ever wonder how it would feel to drink tea from a 500-year-old Ming dynasty cup? And would you ever pay £21million ($36 million ) just to 'see what it felt like'? Well, this guy did. Liu Yiqian is known for dishing out enormous amounts of money on various artworks about which he may not know anything, and buying them just for sheer curiosity sometimes. The latest in his record-breaking endeavors include the purchase of an Amedeo Modigliani nude at Christie's New York on Monday. The piece was estimated to sell for about $100 million, and Liu Yiqian went much further than that, claiming the painting for himself for staggering $152 million before fees. This mind-blowing purchase marked the second-highest price for a work sold at auction, and all things considered, doesn't look like it's the last of Liu's bold moves.
Billionaire Collector Caused some Criticism for actually Drinking Tea out of the 500-year-old Ming Dynasty Cup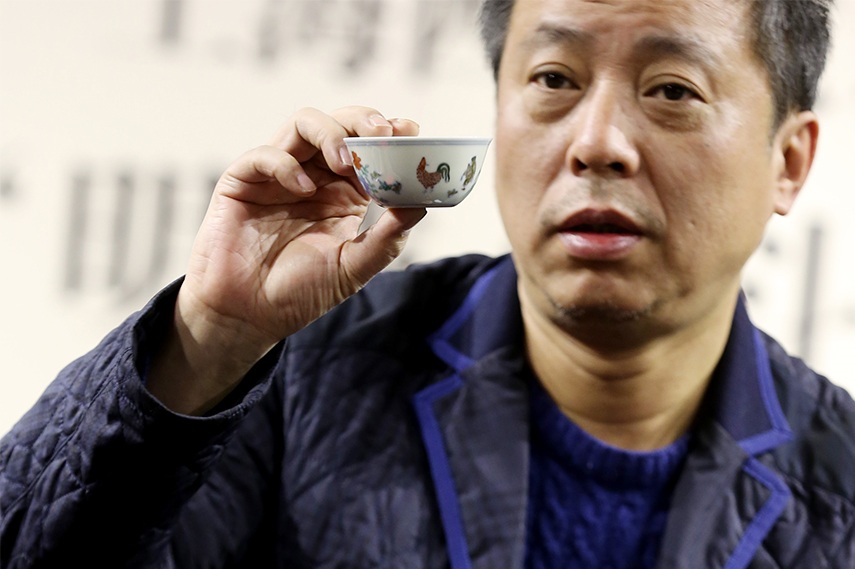 From Selling Handbags in the Street to Spending Millions on Artworks
Perhaps one of the most striking "rags to riches" stories come from China, Shanghai. Liu lived in a working class family and at the age of 14, he dropped out of school in order to help his mother sell handbags on the street. At very young age, Liu developed a keen sense for business, finding a way to beat the odds and rise above the competition. After generating enough income to rent his mother her own shop, he bought a taxi and became a driver. It was not until the 1990s when Liu Yiqian had his big break after some investments in the stock market. Eventually, a couple of well played moves propelled him into the billionaire status he proudly boasts with today. Riding on the wave of China's economic opening and reform, the entrepreneur from Shanghai made a fortune through stock trading in real estate and pharmaceuticals. The 2015 Bloomberg Billionaires Index estimated Mr. Liu's worth at more than $1.5 billion. He certainly came a long way from a school-dropout and a taxi driver to where he is now, which is one of the China's flashiest art collectors who can afford record-breaking purchases of artworks he doesn't even realize what they really are or why the price is so high.
The Former Taxi Driver is now worth More than $1.5 Billion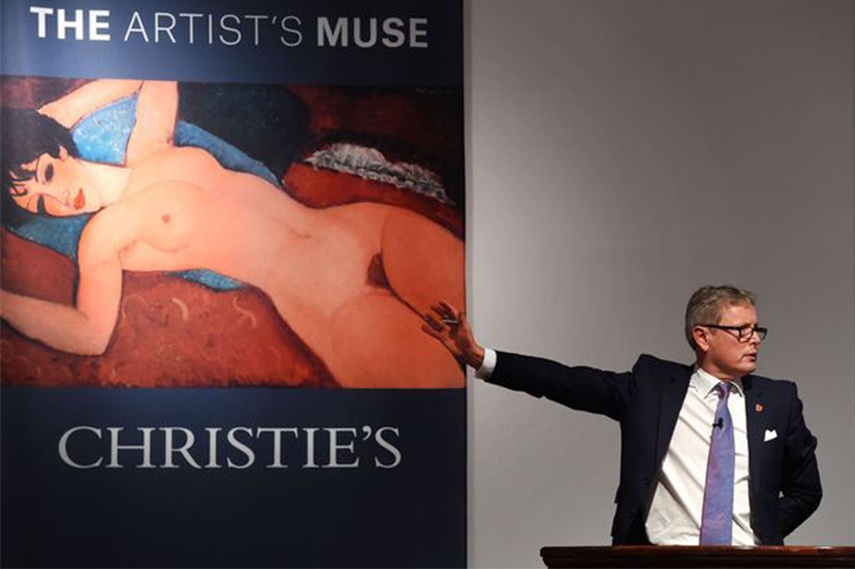 After Winning an Auction, Liu Yiqian would Ask Why the Piece was so Good
The Shanghai-based former taxi driver is actually an avid collector. So far, he built and filled two museums with over 2,300 works, which include contemporary pieces by various international artists such as Jeff Koons and Yayoi Kusama. He certainly knows the rules for art collecting. In the past year alone, he has spent more than $115 million buying treasures for his museums, from ancient scrolls and Tibetan silk embroideries to imperial porcelain and various artworks. To Liu, collecting is primarily a process of learning about art, he explained that you must be fond of the it in order to understand it. The 52 year old collector values the cultural background and the creative process behind the artwork, but he is known to have compensated for the lack of knowledge with luck at the beginning of his career. Basically, Liu would watch other collectors and whenever he would see them bidding, he would just join in and compete, and once the bidding was finished, he'd ask why the piece was so good. Some critics accused Liu of having no taste or knowledge, claiming that with that much money he doesn't need to acquire taste or be a connoisseur, since he is able to just buy the most expensive things. Today, Liu is an extremely successful entrepreneur, company holder, commercial and residential property developer and a major shareholder in several companies. He owns his own auction house and dreams of creating a Chinese equivalent of the Guggenheim or the Museum of Modern Art.
Luck and Courage vs. Knowledge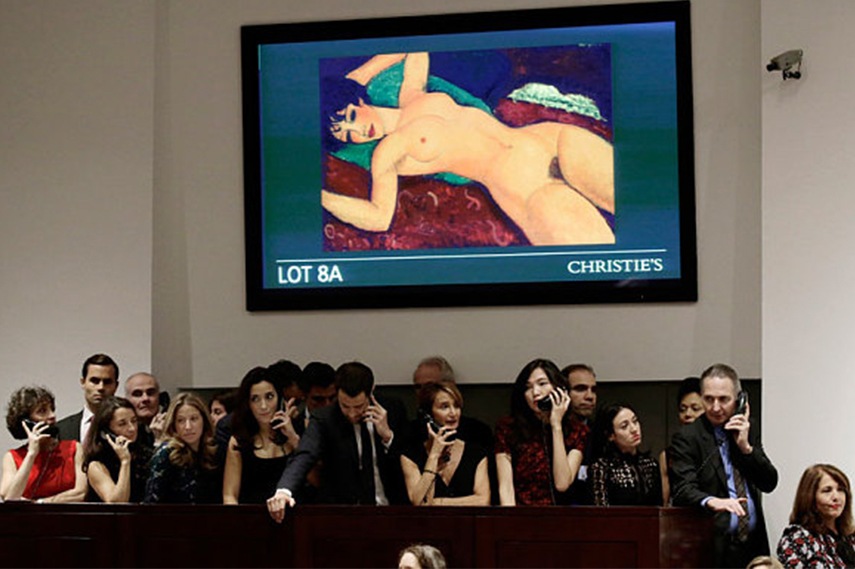 Amedeo Modigliani's Nu Couche is the New Priciest Piece in Liu's Collection
Six people participated in an all-out bidding war for Modigliani's 1917-18 canvas entitled Nu Couche – or Reclining Nude. The competitors bid each other up via phone and the ultimate winner bought the piece by Italian artist Amedeo Modigliani for £113million ($170.4 million with fees). Mr. Yiqian's winning bid became the 10th work of art to enter the elite nine-figure club for works sold at auction. Up until two years ago, Liu focused his collection primarily on Chinese artwork, but then he decided that his museums should contain international objects. Nu Couché is certainly the most expensive artwork in his collection, so far at least. Liu stated that he plans on exhibiting the piece for his museum's fifth anniversary, providing an opportunity for Chinese art lovers to see good artworks without leaving the country. The Shanghai-based collector shows no signs of stopping, so who knows what his next record-breaking purchase may be.
Discuss this and other stories on our facebook page
Stay up-to-date with all the latest news from the art world with a free sign up for My Widewalls!
All images used for illustrative purposes only