The world has become saturated with advertising campaigns which are targeting almost nothing, yet they are influencing the public opinion and moderating the public taste. The corporations are using various tricks in order to maintain their viral presence and make hype of their activity.
A really good example is the Color of The Year organized by the American company Pantone specialized in a proprietary color space used in different industries. They are best known for their Pantone Matching System which allows designers to match colors when a design enters the production stage.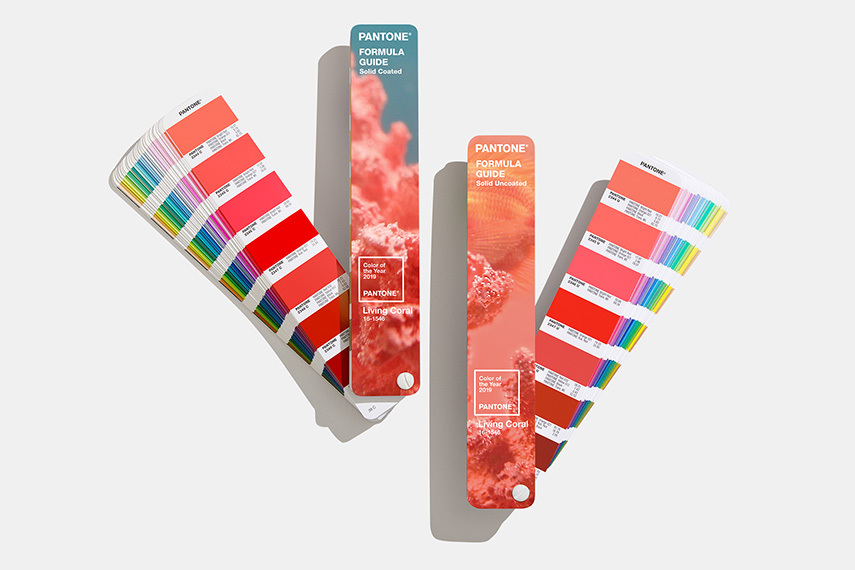 This Pantone Color of the Year Is A Must in 2019
For the last twenty years, the Pantone Color Institute has been marking a particular color as the Color of the Year. The company apparently does serious research so they even organize a secretive meeting with the representatives from different nations' color standards groups twice a year. They analyze all market-based activities spanning from the entertainment industry, traveling art collections and new artists, to fashion, new lifestyles, and socio-economic conditions.
The color of 2019 is Living Coral. According to Pantone, it is "representing the fusion of modern life and is a nurturing color that appears in our natural surroundings and at the same time, displays a lively presence within social media".
Living Coral - Pantone Color of the Year 2019
The Banality Of It All
Although this campaign or an advertisement is influential and is apparently embraced by certain graphic and fashion designers, the question is: how does the majority of people connect with the color of the year and what does it mean at all? The color of the year for whom? For companies and their wealthy clientele? And why is it subtle pale pink color?
The current zeitgeist is not cheerful at all, rather it is worrying and dim and colored with the dark pallet. Therefore, the impression is that this affirmation, if we can call it like that, is yet another patronizing attempt to diminish the real life so unsuitable for the bright perspectives of corporative future.
Featured image: Living Coral Pantone Color of the Year 2019.