According to the Cambridge dictionary, consumer society is "a society in which people often buy new goods, especially goods that they do not need, and in which a high value is placed on owning many things." One can of course argue whether we really do not need all these goods in a situation, when our status is highly defined by owning them. Struggling against the overproduction we have created a unique ideology, which has never existed before - consumerism. It is the main focus of the current exhibition YOU YOU YOU by Liz Magor, at Kunstverein in Hamburg.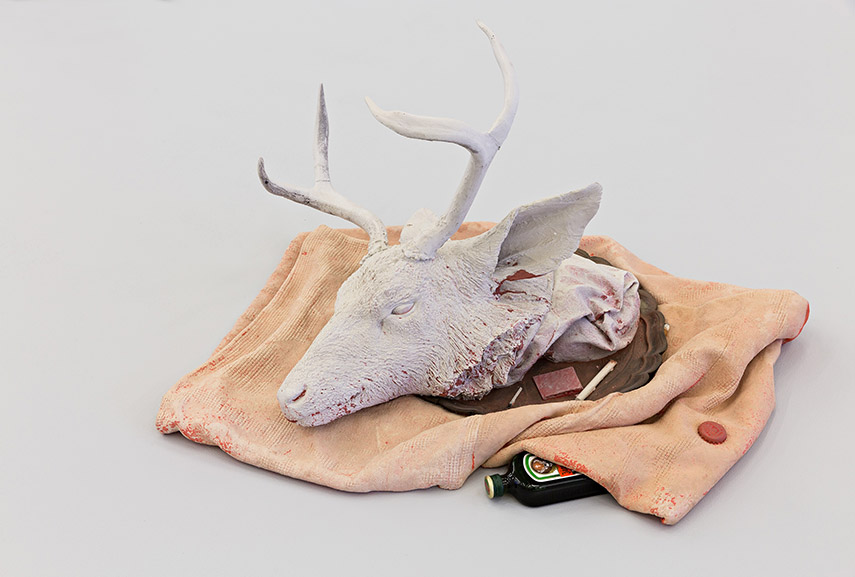 Delving into Consumerism
Liz Magor, one of the most influential visual artists of our days, based in Vancouver, Canada, creates highly object-oriented works and investigates the ontology of our modern material culture. Her work tells about the life cycle of the consumer goods around us: we buy them, use them up (or don't), and throw them away. Our heap of junk can definitely say a lot about our fears and desires, our lifestyle, and our worries. With this, the artist asks how these everyday objects influence our life and our perception of the world around us: are we still able to imagine the world deprived from the shapes of the consumer goods?
In her work, Liz Magor uses two different techniques: the artist uses ready-made items, then she creates casts using materials that are very different from the original ones - and so she displays the question of our reality and its representation. Can we really believe our eyes, or does the reality actually look quite different from what we perceive? Liz Magor focuses her art on very common everyday objects to show the relationship between everyday life and art, and its gray areas. Moreover, if the casts and ready-made objects are practically undistinguishable from each other, the viewer cannot be sure about the kind of art one is looking at. Is it an object or a sculpture, is it real or is it just a replica?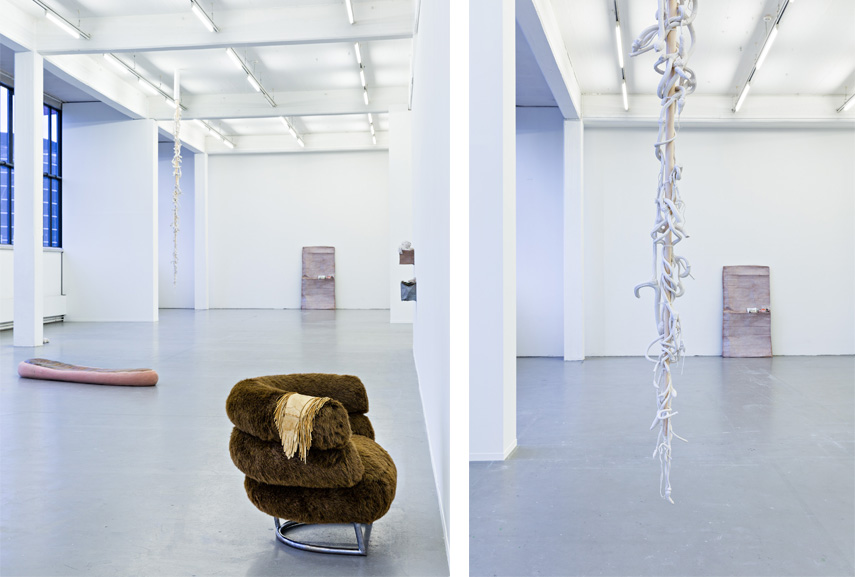 Liz Magor Debuts in Germany
The artist uses many similar casts in her installation, to address two striking features of the modern society: mass production and the search for individualism. The goods we use are standardized; their flow production enables a low price for these consumer goods so we can possess more and more of them. However, most of them are so deprived of any individual features that one can easily be a substitute for another. At the same time, it is trendy to claim that everything is so individualized and does not resemble anything else. With delicate humor, Liz Magor approaches these tendencies of the consumer society and lets us develop our own ideas on this.
Being the first solo show by Liz Magor in Germany, the exhibition was curated by Bettina Steinbrügge in cooperation with Migros Museum for Contemporary Art in Switzerland and Musée d'Art contemporain de Montréal and Contemporary Art Gallery, Vancouver. It opened on July 1st and will stay on view through September 3rd, 2017 at Kunstverein in Hamburg.
Written by Daria Elagina.
All images courtesy Kunstverin, Hamburg.