Throughout the second half of the 20th and the beginning of the 21st century, artists have been dealing with the concept of memory. Whether it is the popular culture, scientific progress or any other aspect of human activity that is explored, the perception of the final result e.g. an artwork differs from the way memory is interpreted.
A fine example of the explorations of memory can be found in the artistic practices of Lizzie Gill and Hope Kroll; both of them are focused on collage as a specific medium suitable for the mentioned subject. Their latest works will be placed in a dialog within the exhibition titled Fragmented Memories taking place at Hashimoto Contemporary.
Distinct Collage Approaches
The exhibition curator Jennifer Rizzo decided to examine the domains of collage as a specific form of expression by juxtaposing the overlapping themes of the two women artists. Namely, vintage aesthetic hoovers through their works, or rather it is used for the construction of entirely new and often surreal narratives.
By combining mechanistic parts with female figures or presenting them in undetermined spaces, both Lizzie Gill and Hope Kroll are setting the female experience in otherworldly story-lines which seem to stretch and refresh the memory making it entirely autonomous.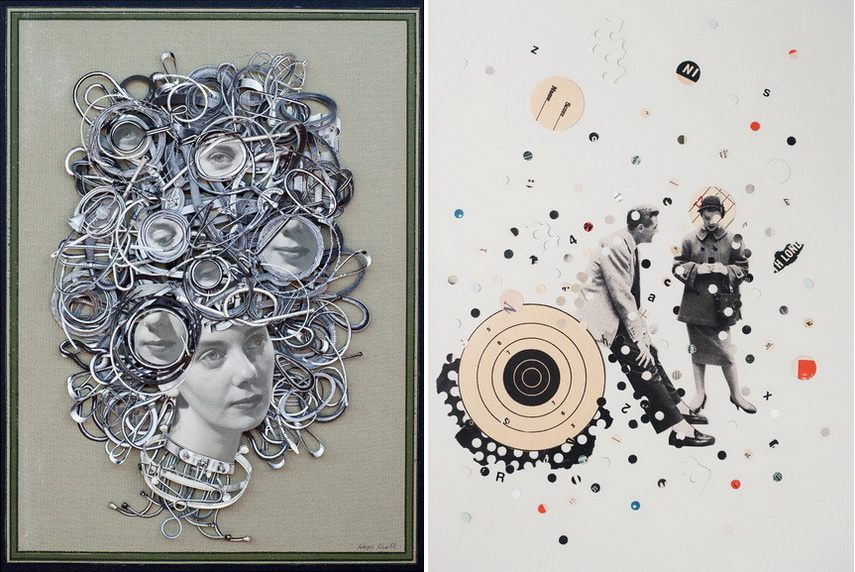 The Artistic Sensibilities of Hope Kroll and Lizzie Gill
While Lizzie Gill explores the concept of romance and the evolution of the term through time, and particularly its status in the digitized era, Hope Kroll is focused on the re-contextualization and even deconstruction of historical layers.
The upcoming exhibition will feature Gill's series of nine new cut paper collages based on the explorations of modern day dating. By nostalgically engaging the 1950s American romantic imagery, the artist ironically dissects dating codes of the past time and reveals forgotten social layers. These simple compositions feature, as the title suggests, fragments of memories which may have actually occurred.
On the other hand, Kroll focused on the portraits of a woman named Kay, which she collected over the years. The bust of Kay is upgraded with various animals or mechanical parts, so they seem odd and puzzling. These works are reminiscent of Dada collages - for example, the ones produced by Hannah Hoch.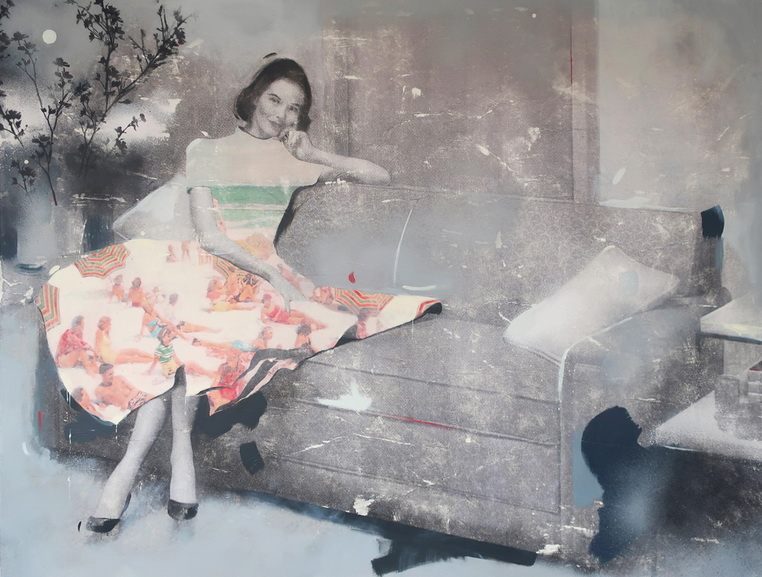 Fragmented Memories at Hashimoto Contemporary
This exhibition will not only show the latest production of Kroll and Gill, but it will also put a spotlight on collage, which constantly seems to be offering an array of possible interpretations. Furthermore, the curatorial approach should be perceived in a broader context of women's solidarity and the importance of female experience in a male-dominated world.
Fragmented Memories will be on display at Hashimoto Contemporary in San Francisco between March 2 until 23, 2019.
Featured image: Hope Kroll - Homebound, 2018. All images courtesy of the artists and Hashimoto Contemporary.