I am lying in my bed in the heart of the East Indian, 9 Million people filled, megacity that is Chennai, pretty much exhausted. India is such a blast, but let me begin a little earlier in the story. Last summer I was asked by Georg Zolchow, who curates exhibitions and cultural exchange projects, if I was interested in joining a bunch of other artists to go to India together for a project with the local Goethe-Institut Chennai. No question about it. The whole project should be in October 2014 he said. It was his first big project in India but it seems that India is a little complicated if you are arranging such a big project with at least 12 artists or artist groups. So the whole project was shifted to January 2015 (read the preview article Street Art Chennai: The Festival) because permission is hard to get in a country that actually has no idea what graffiti or street art is.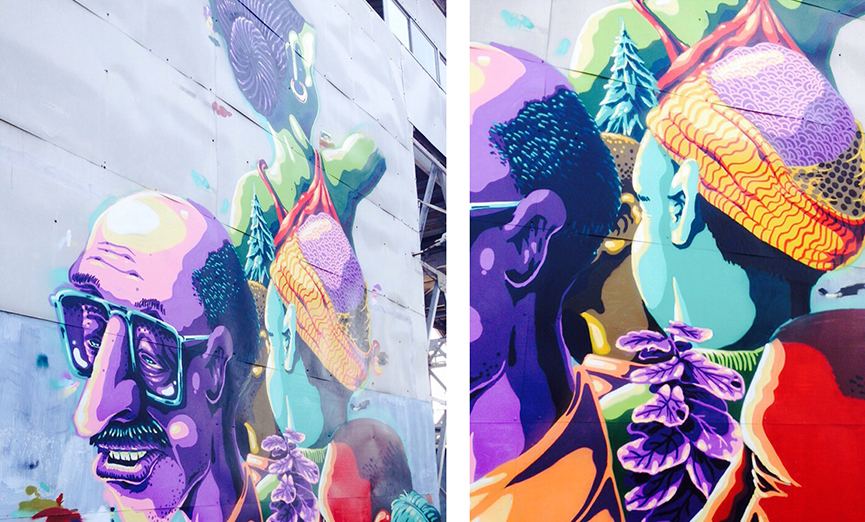 The Journey to Chennai
SatOne (who you can see doing his thing in this Urge L'anteprima video), Georg, Base23 (see Base23 in action in this video) and myself arrived on Tuesday night after a hard flight over from Abu Dhabi along with a nice root canal procedure for me only hours before departure. It was 5 in the morning and the place smelled strange, it was dark, warm and loud. At the airport people were sleeping in the dirt, some others sat around a small fire on the sidewalk, burning trash or whatever. We opened the windows of Mr. Phandis' (our driver) taxi, to take a deep breath of the city and we smiled, happy to be in India. At the apartment we were awaited for by "der Chirurg", our housekeeper, who was looking like some random guy from the TV series Scrubs. We watched the sunrise and that was the shit.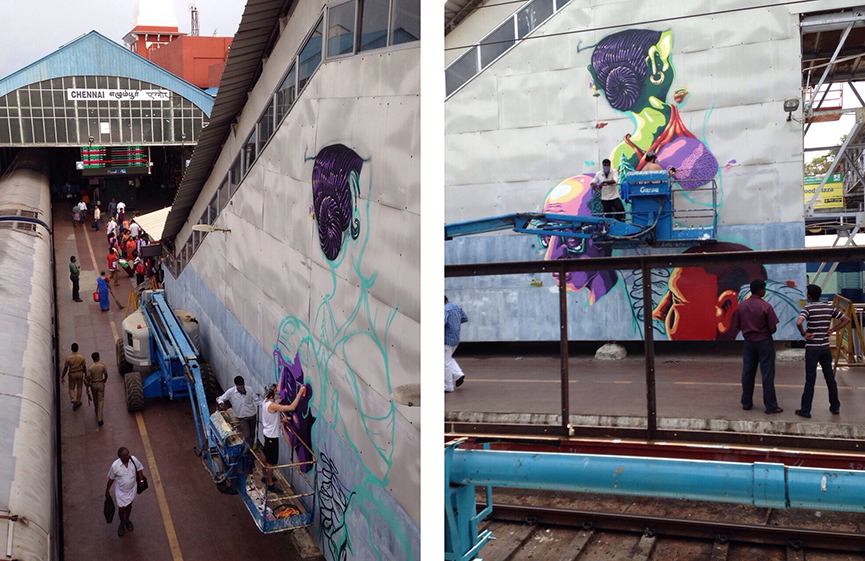 Cows and Suicidal Traffic
The next morning Base23 (his real name is Lars, that's why we call ourselves Klaus und Klaus Insider) and I went out to get some cigarettes. We ended up in a landscape of cows on the streets, locals shaking their heads and suicidal traffic. We had a fun time enjoying this culture clash and behaved like drunken teenagers, getting curious about every mysterious thing we saw. That was the jump into local culture and it was pretty fast. Later that day we had a meeting with Helmut (the Boss of Goethe-Institut Chennai) and the Conquer the Concrete crew, nice guys, then we watched a bunch of pigs living under a bridge and bought a couple of Kingfishers (the local beer) from the zombie-apocalyptic version of a Berlin Späti shop.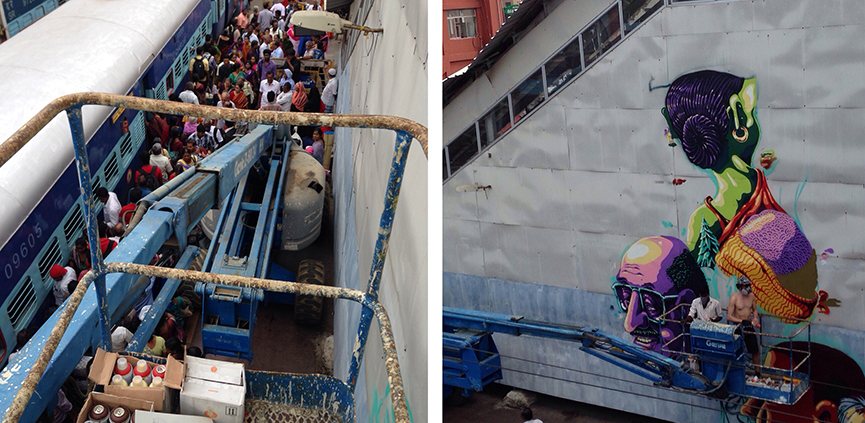 The Painting Begins
Next day we started painting at "Eggie" Egmore Station, Chennai, the second biggest train station in Chennai. And that means big. We got some walls from the South Indian Railway, directly by the stairs of the platform, highly visible to thousands of people. SatOne (watch him some more in this Spray Painting an Original video) started really dynamically but got challenged by the quality of some of the cans of paint. Base23 (Klaus 1) (read a little more about Base23 in the Peachbeach at the Spree article) pumped tons of colours onto his wall like a "Kopfkranker", which is a description of funky. On my platform, hell breaks loose every second hour, when a train arrives on the main platform and 5000 extremely colourfully dressed people try to squeeze through a small gap on the platform because my boom lift stands in their way. But nobody is angry; they stand there shaking their heads and smile a lot... I still don't know if it's a good or bad sign!
Cheers, LOOK.
Check back for more chronicle action by LOOK, sign up to My Widewalls today!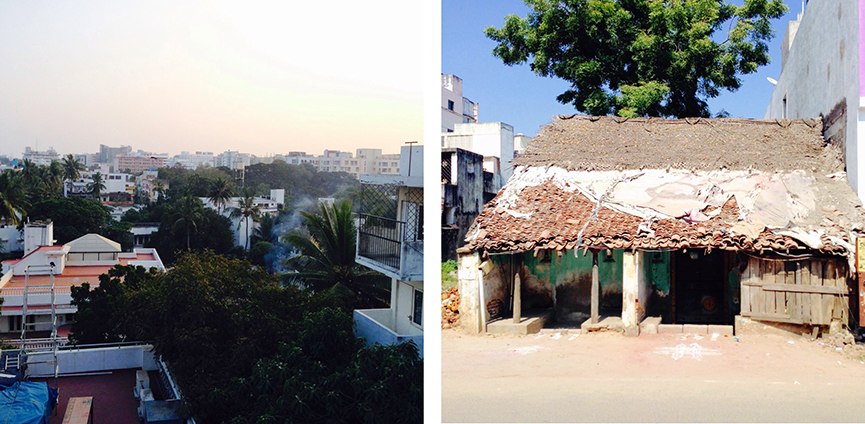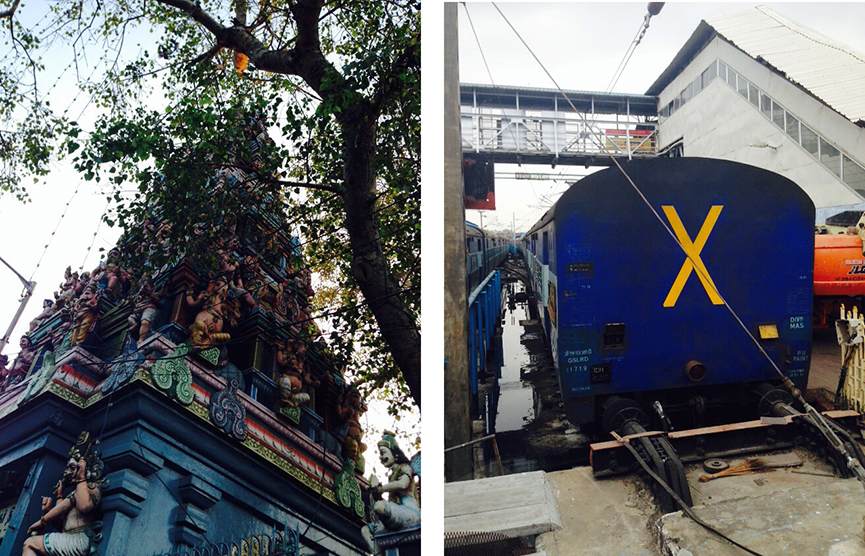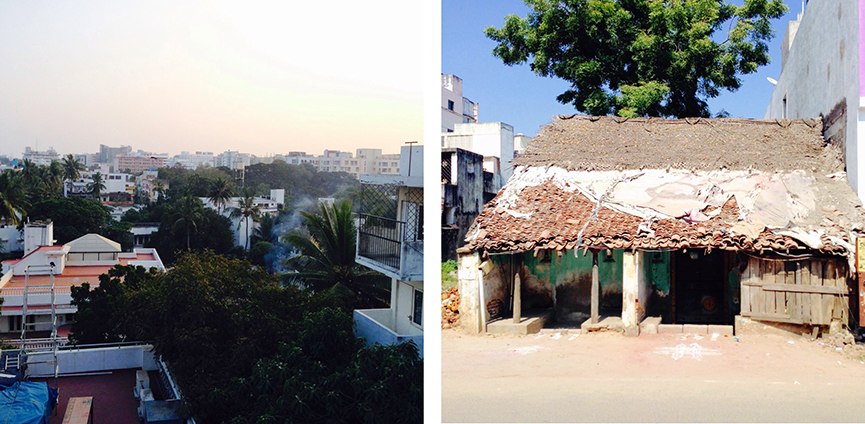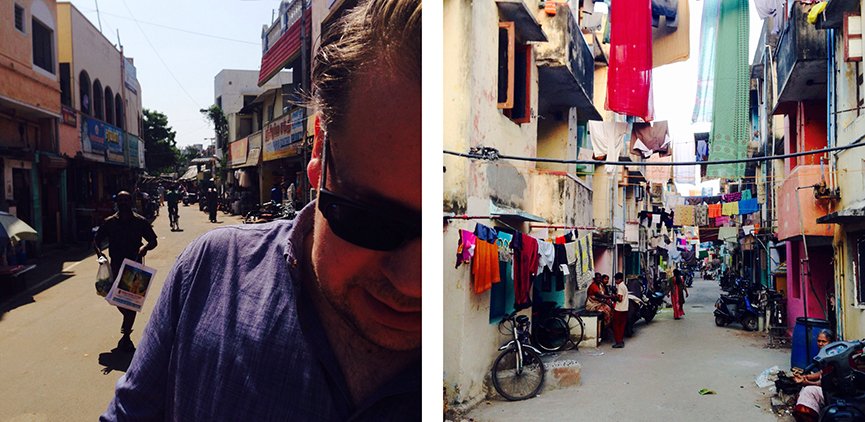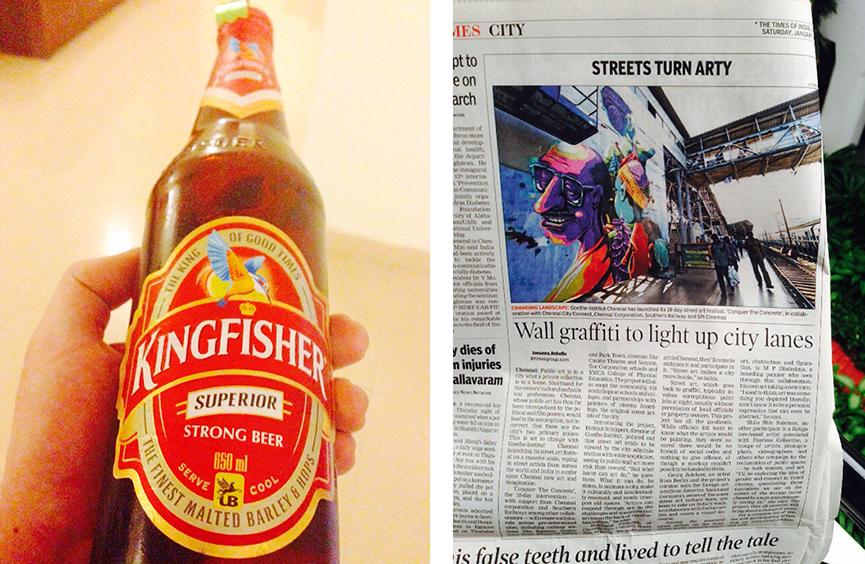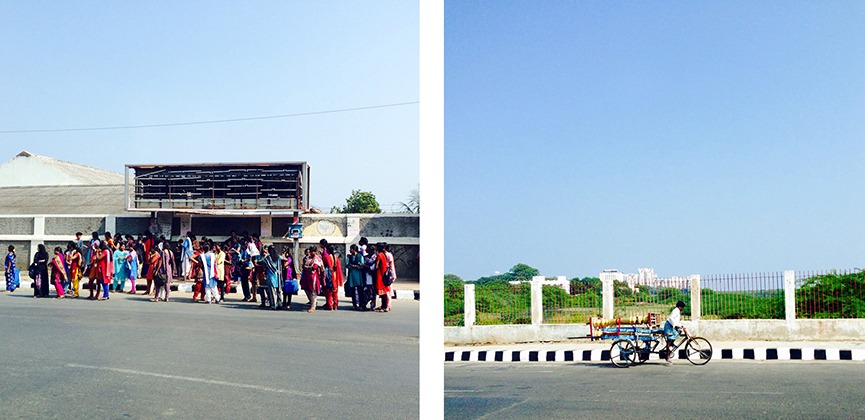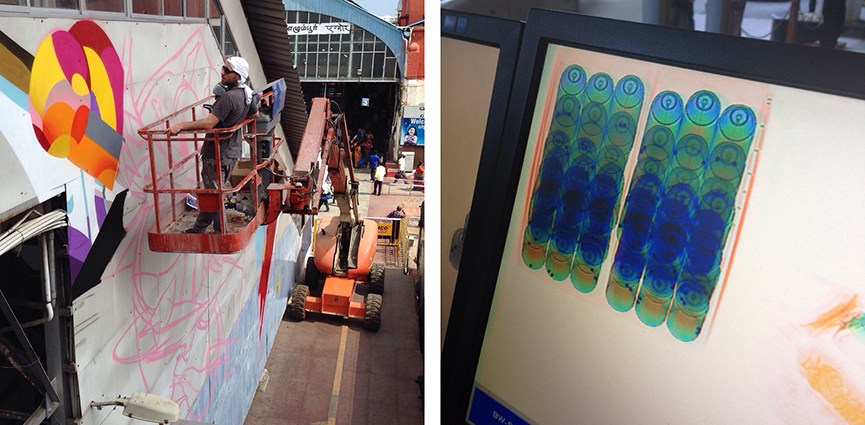 All photos by LOOK The Weird.