Oh my gosh! Where to begin? For some days my brain has soaked up so many things into its depths that I really can't tell when it will decide to release all that information, but let me try to dive in for some memories. (If you missed Part One then take a read of LOOK The Weird's Chronicles: Street Art Chennai Part 1 to catch up and the original preview article about Conquer The Concrete: Street Art Chennai).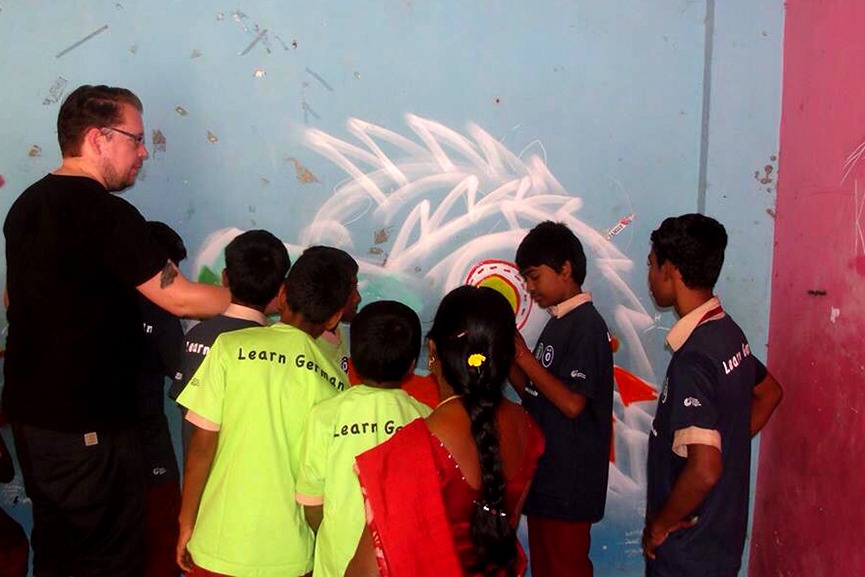 Super Fast Express to Tatooine
First of all, Chennai Egmore Station is done. Five hard days of painting big stuff with an achingly hot sun, long waiting inbetween,10 to 12 hours of painting each day, odours so bad that you think your nose will never smell anything beautiful again, thousands of people and so much noise penetration that it could easily go under the name of torture. One day I was listening to this Babylonian buzz and it felt like the next "Super Fast Express" going to Mos Eisley full of Tusken Raiders. Base23 later came over to me and described exactly the same feelings. We had a serious conversation about whether George Lucas (take a look at the Skateboarding and Star Wars article!) took some of his inspiration for Star Wars from Eggie Egmore station in Chennai! It was a tough time there but the results were really worth it. SatOne "Gestatten Lucky", Base23, Anpu Varkey (who jumped in later) and myself really squeezed everything out of our cans to give Chennai some proper walls, who are now ready to make a starting point in some proper approach to art in public spaces. And the people love it, people of all ages where so interested in the art and in the process, they watched us for hours and probably missed their train to Mos Eisley!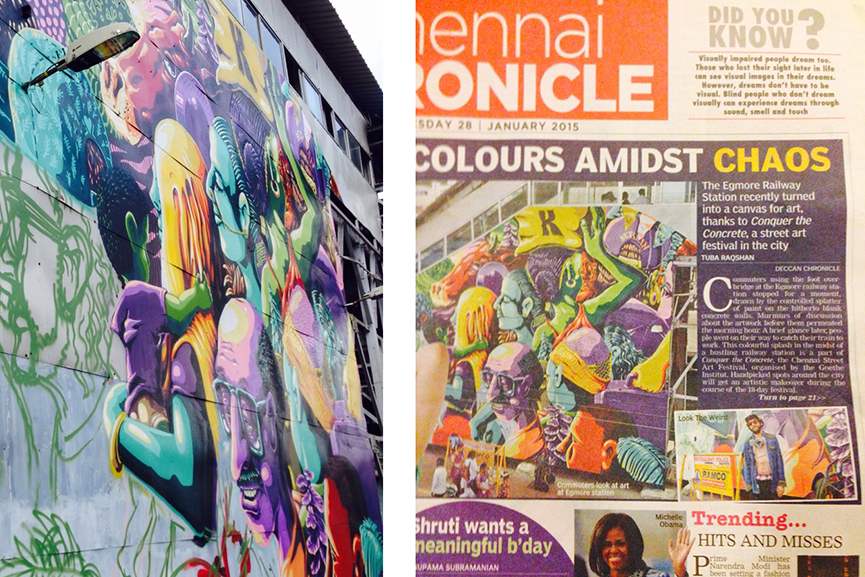 Newspapers, Interviews and a New Generation of Street Artists
Some newspapers wrote about the street art, some interviews were given and the station manager runs around with a big fat smile while the East Indian Railway Corporation guys were so happy they offered us walls at central station where millions of people pass by in the blink of an eye. Imagine that, Railway Corporation asks for more graffiti in their stations, only in India! In the meantime all the other artists have arrived and started to work on some proper walls. Axel Void grabbed a wall at Greenway Station, a train station next to a stinky toxic wasteland which was once a river; it will also be artistically penetrated by SatOne and Shilo, who go large scale on the platform and outside. Base23 started a new wall at a school and also made a workshop with the kids, they went absolutely nuts on painting, I guess a new graffiti generation is born. Maybe the railway corporation will think differently about graffiti in future years but maybe things run differently here as it seems that people really respect the property of others even if it looks like shit to our eyes.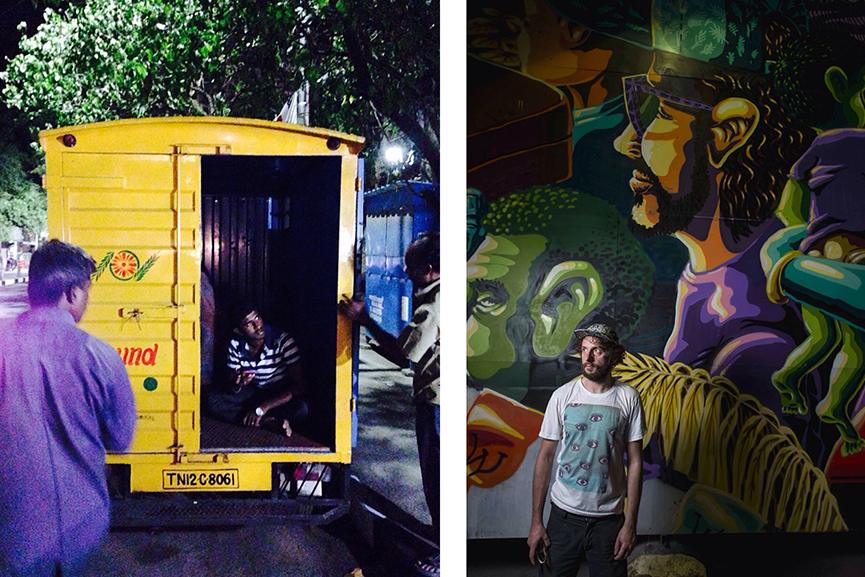 New Collaboration with Hoarding Painter Selvam
I started a special collaboration with 58 year old Selvam, a hoarding painter with a 40 year career in painting big cinema billboards for the famous Bollywood movies. Cinema is still very big in Chennai, the biggest cinema, where we are painting right now, has 20 screens. But things change and this famous and beloved tradition of billboard painting (perhaps take a look at the Brandalism article about a different approach to Billboards) is now being replaced with big prints but Selvam still paints billboards and when we met he brought me his collection of photos, which was a real treasure chest, because I have had my eyes on billboard works from the last four decades in Chennai. We started our collaboration today, he brought two helpers and I guess we will be done tomorrow. Then I head to the next location and there's still plenty of stuff to come from this far out planet at the outer rims.
Cheers, LOOK.
For all the latest news from LOOK and Chennai sign up to My Widewalls today.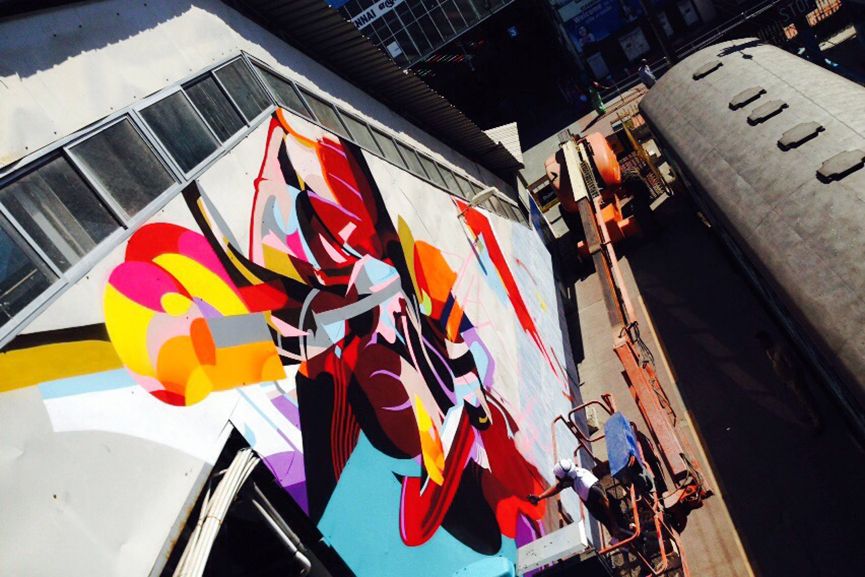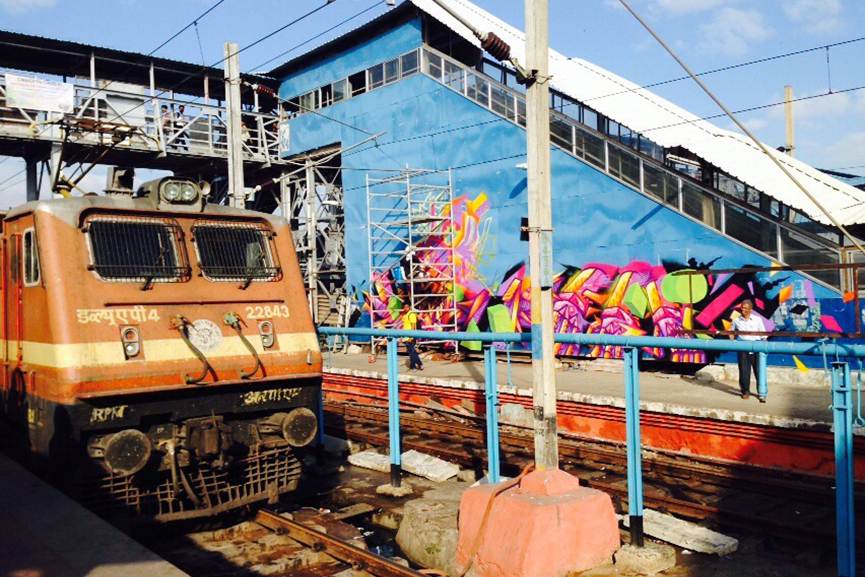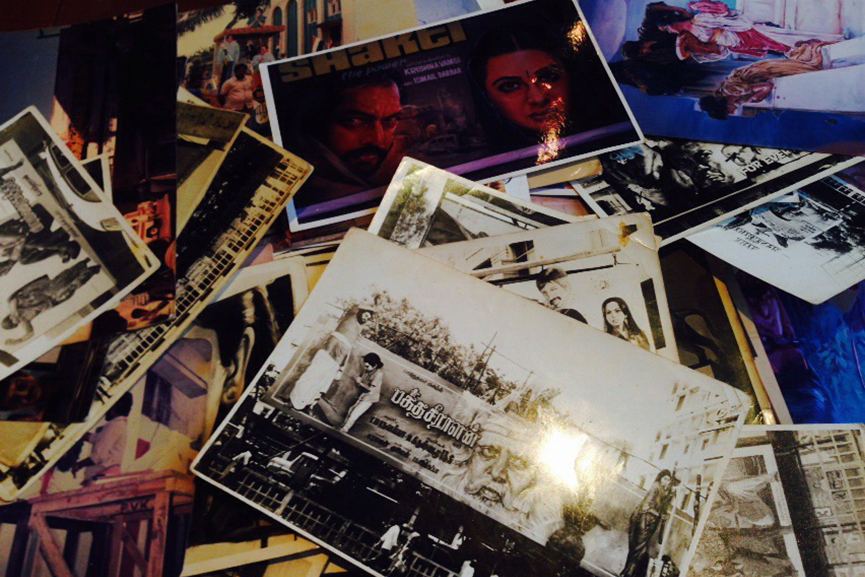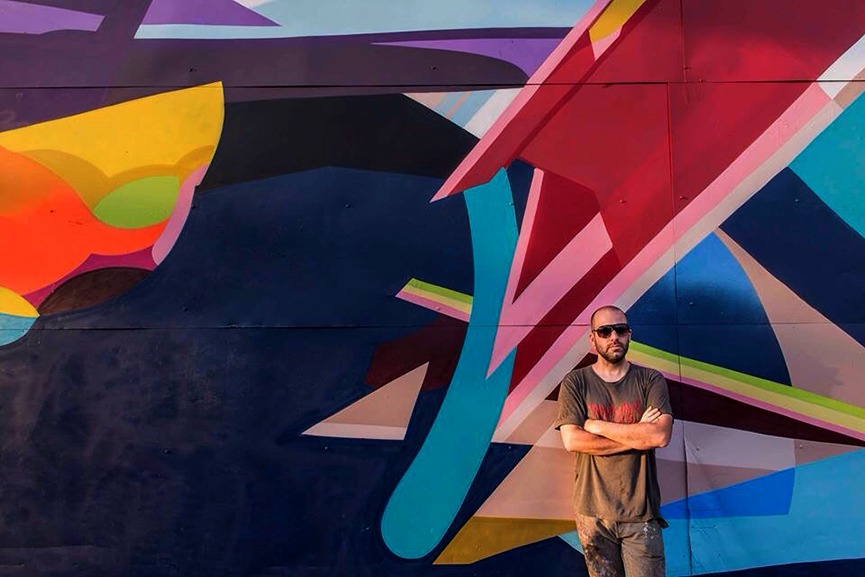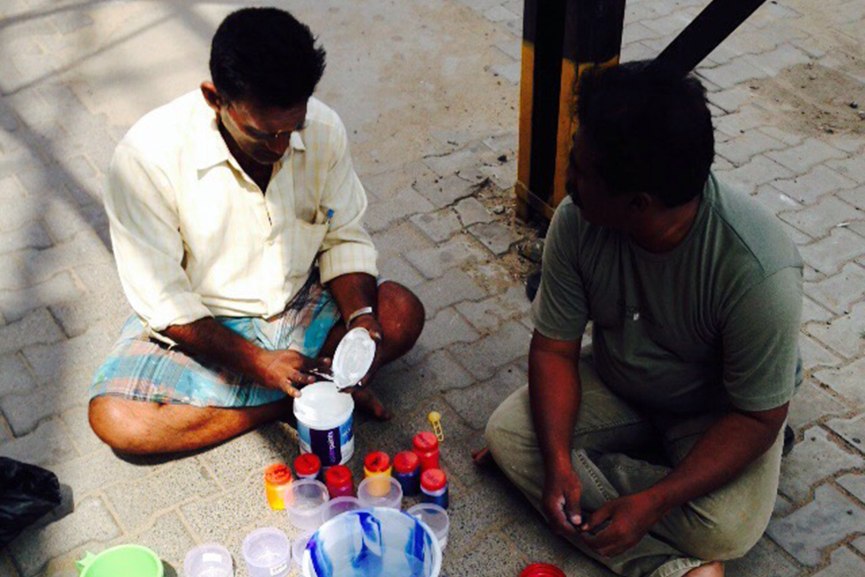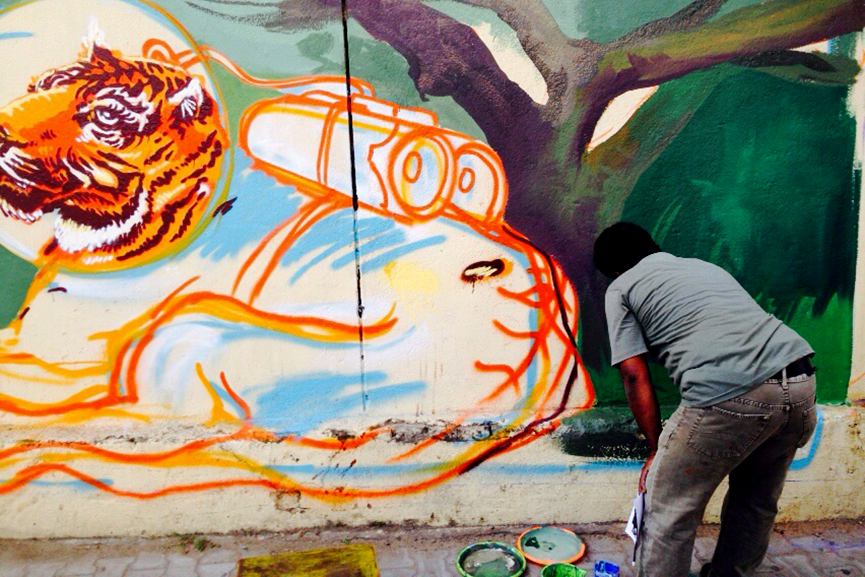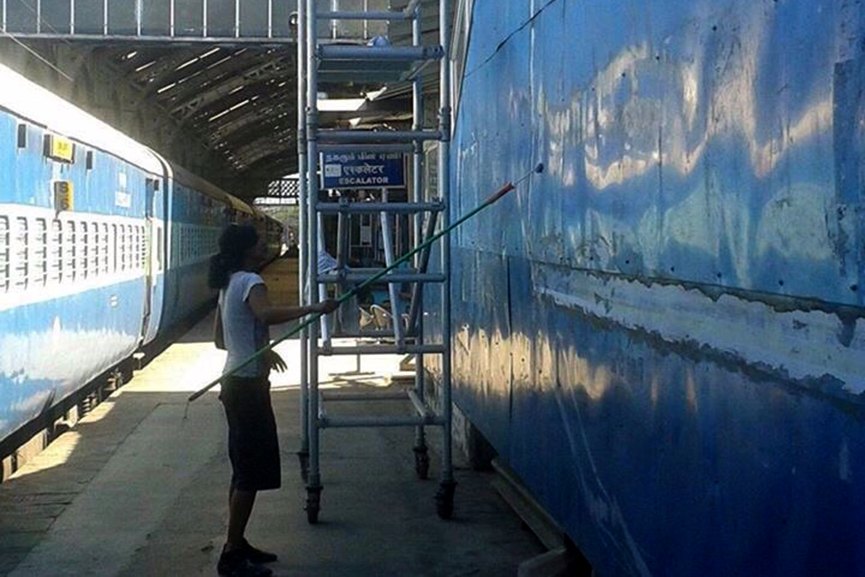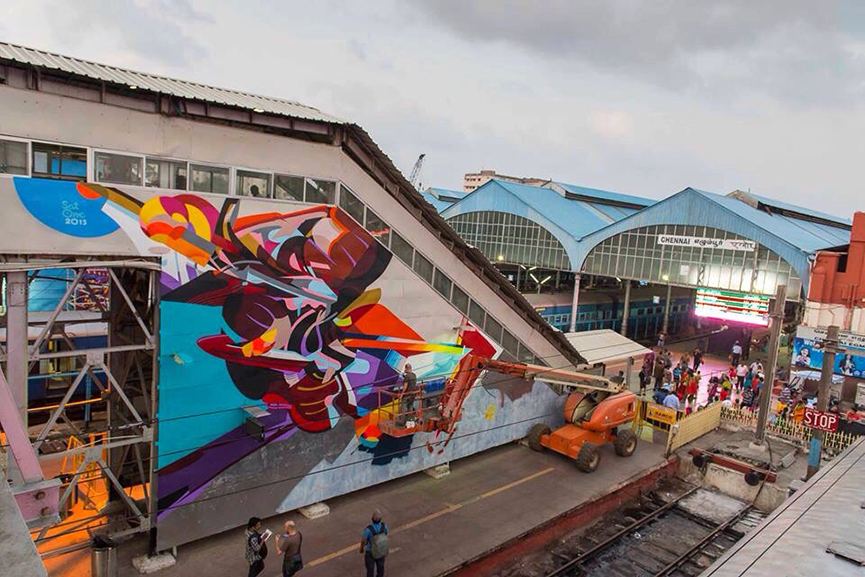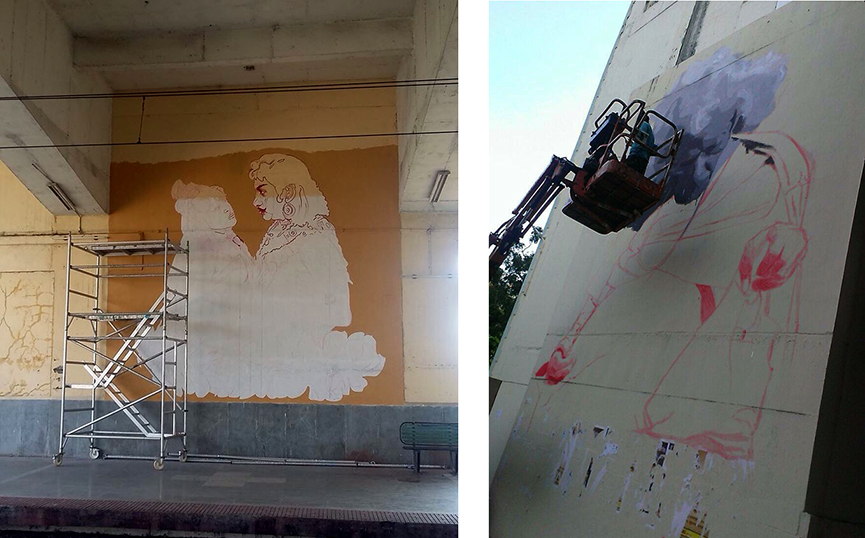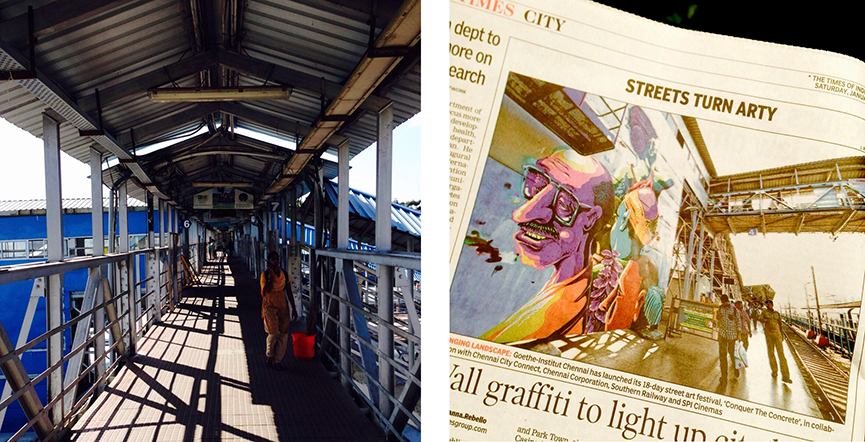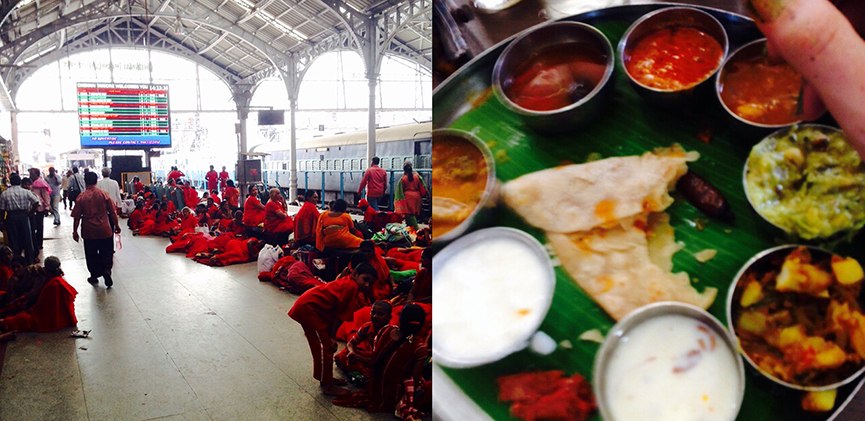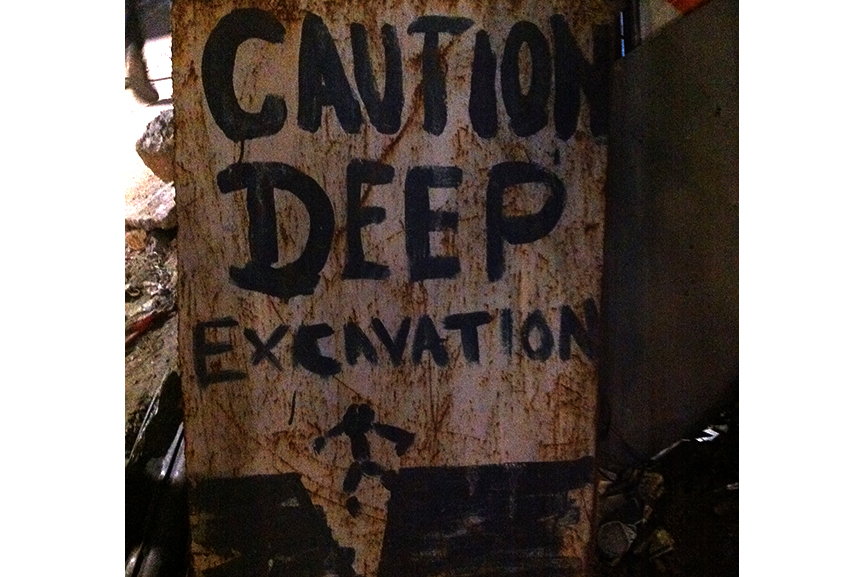 All images LOOK The Weird apart from last three courtesy of SatOne!