I'm sitting by the pool and taking some rest after a really exhausting week that was full of powergraff, Kingfisher beers and Indian madness. If you are wondering what this is all about, then take a look at Street Art Chennai: The Festival for all the background info and catch up with my LOOK Chronicles Part One and Part Two before we carry on with our journey with Conquer The Concrete: Street Art Chennai and India.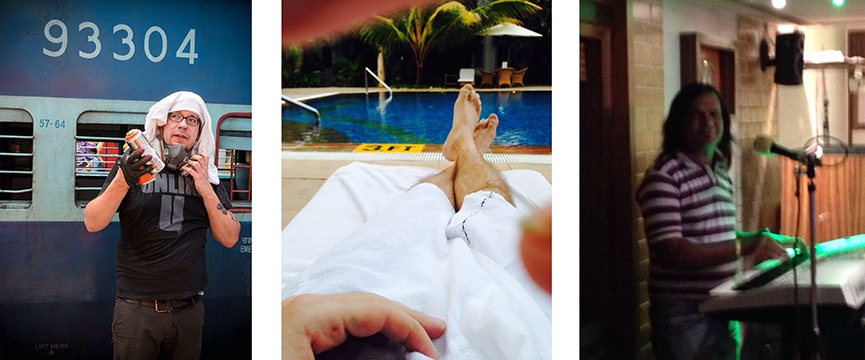 Powergraff in the Torf
I finished my painting with the local hoarding painters and it turned out really nice, while SatOne punished himself by inhaling all the toxic smells at his wall and Base23 finished a wall at the school in Mylai. I also painted in that area and the neighbourhood is so nice and relaxed, Indian hospitality is well known and the people living there offered us all that they could give, nice guys. Axel Void went on with his own big painting of that old lady; she lives directly in front of his wall and is a homeless person, even the newspapers wrote about her, the story being that she has a house in a slum but couldn't go there because her son is crazy and beats her, so she decided to live by the wall. The word he wrote means 'life' in Tamil.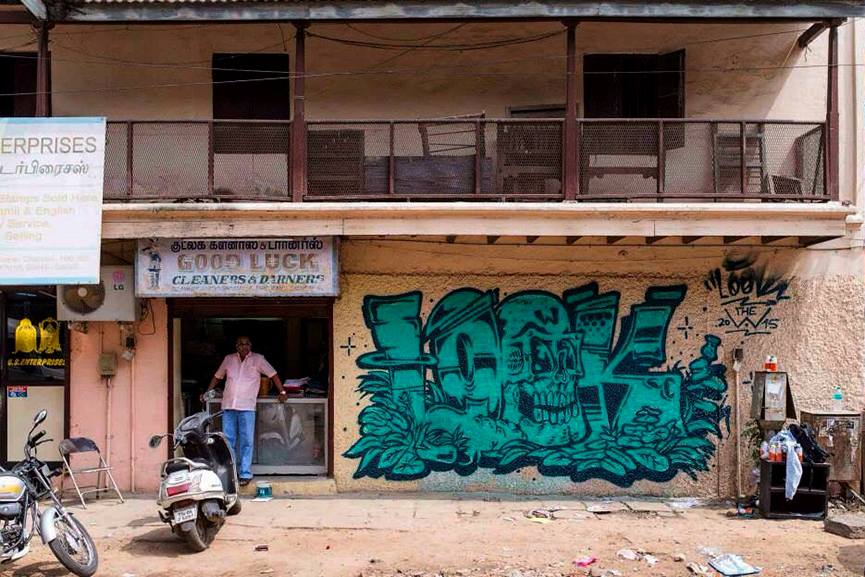 Food, Booze and Mosquitoes
The nights have been filled up with extremely good Indian food, the local Kingfisher booze, mosquitoes and talking shit, really relaxing and very funny after the hard work. One day we packed our stuff to go to an art village, the Goethe-Institut organized a driver who he took us everywhere we wanted to go and he was very much the risky version of a young Niki Lauda and was driving his Toyota into the contraflow just honking his horn! We saw some temples, swam in the Indian Ocean and had a great relaxing time. Next day we packed our stuff for a street bombing tour, we entered the area of Triplicane Road and asked the owners if it's OK to paint on their walls, most of them said yes even when they didn't understand what we were talking about. They loved it and were offering us food and everything. I realized that I'm still in love with the oldschool graff and did some Weird Crew dedications, fun moments. Then we concentrated again on some proper walls on the Sathyam cinema, on track sides and in the neighbourhood, everything went well after some chaotic moments which almost took my patience and my life, but that's something for the big recap I will give to you when I'm safely home! I have to jump into the pool now and then we leave India later in the day,a lil' sad and happy at the same time, I guess that's how travelling is!
Stay Torf, LOOK.
Keep up to date with LOOK's Chronicles by signing up to My Widewalls today!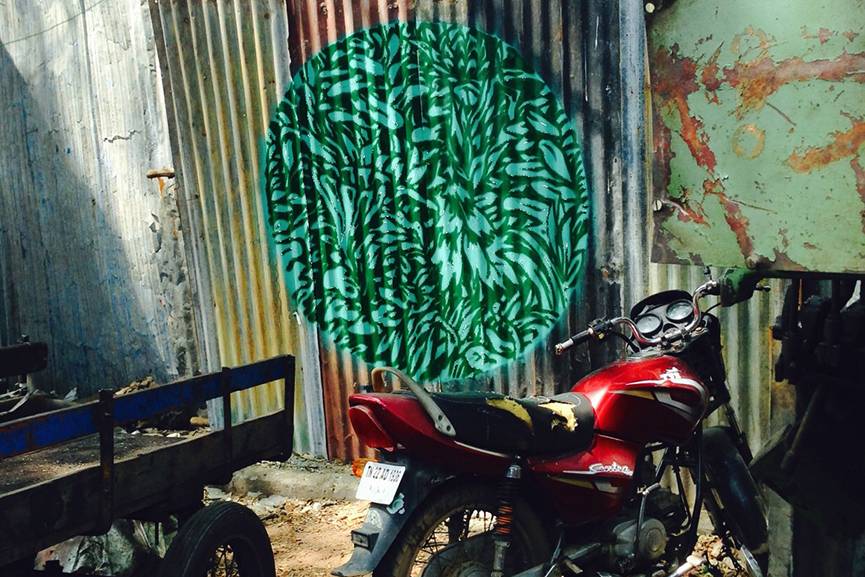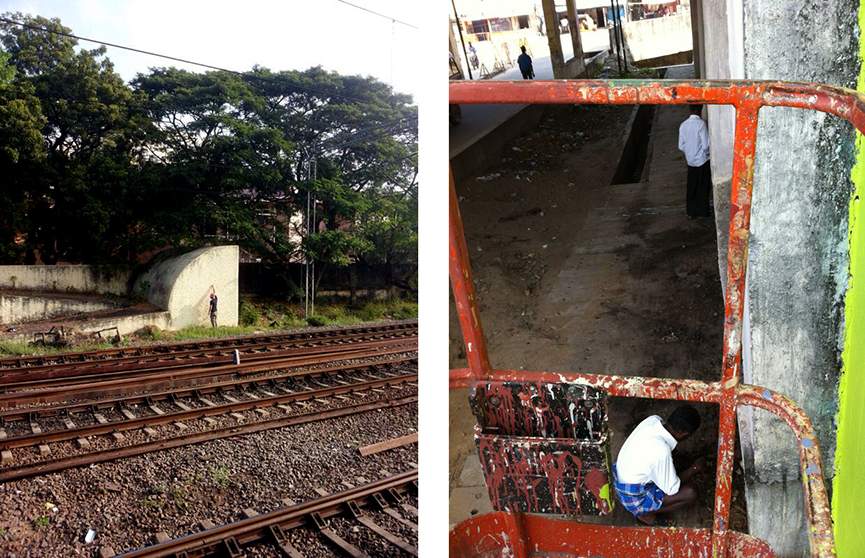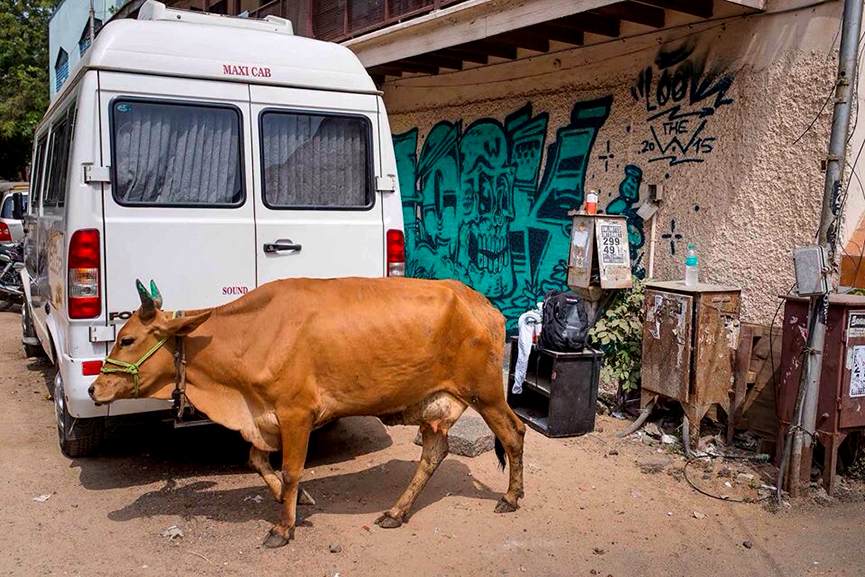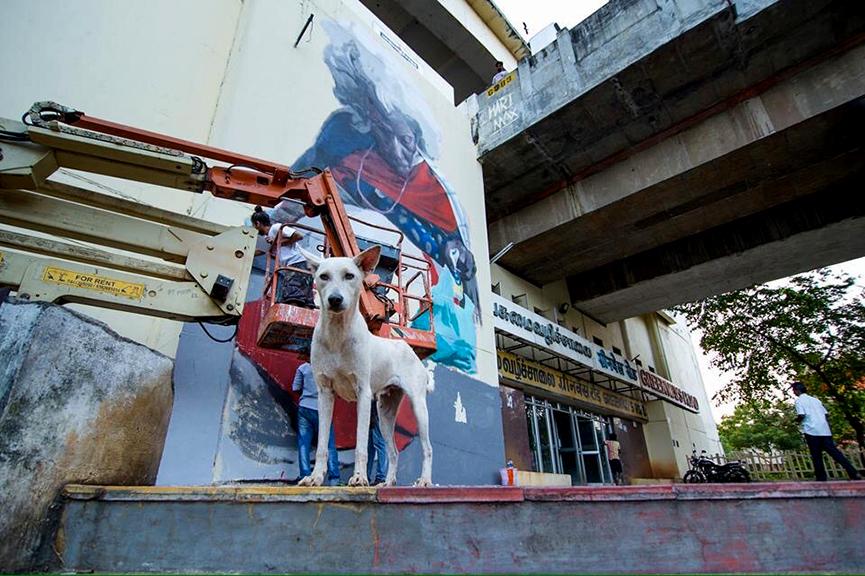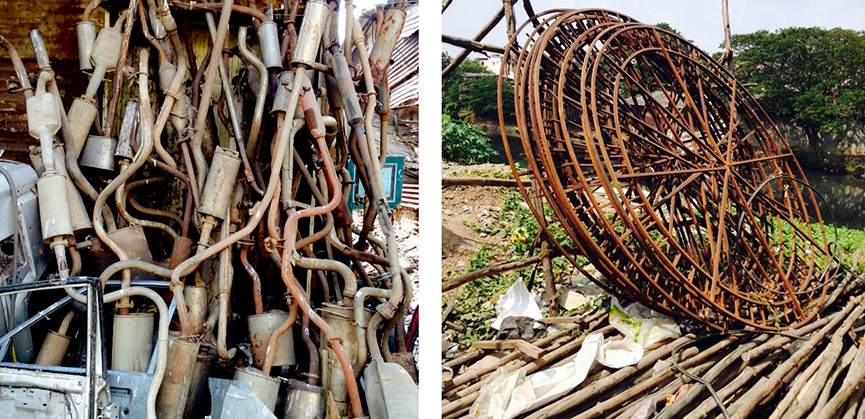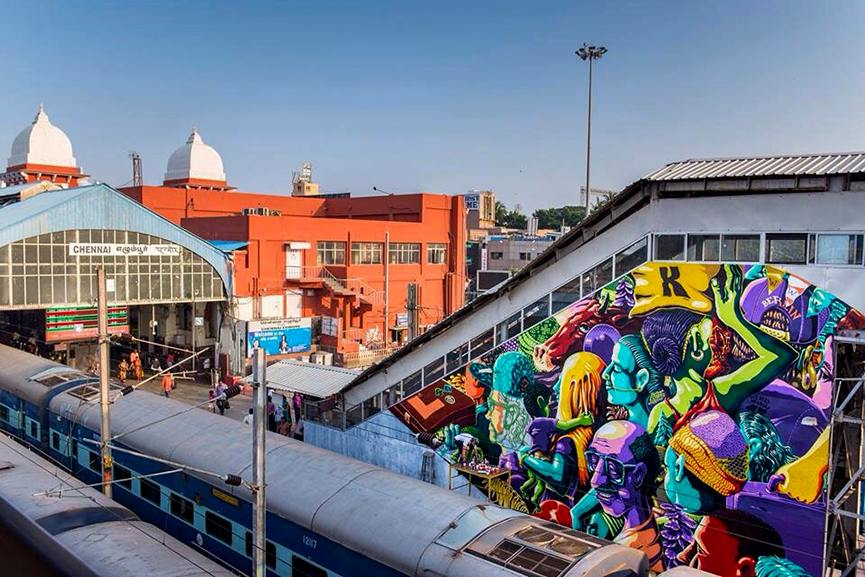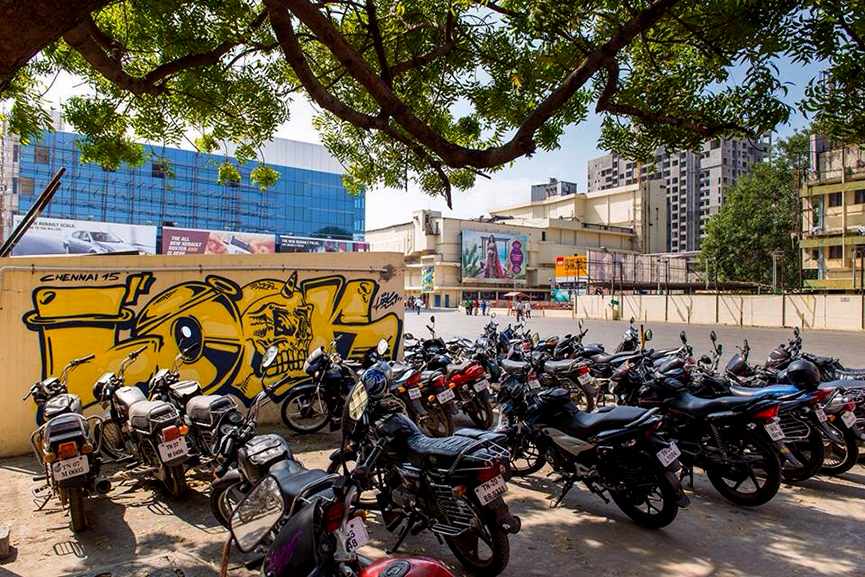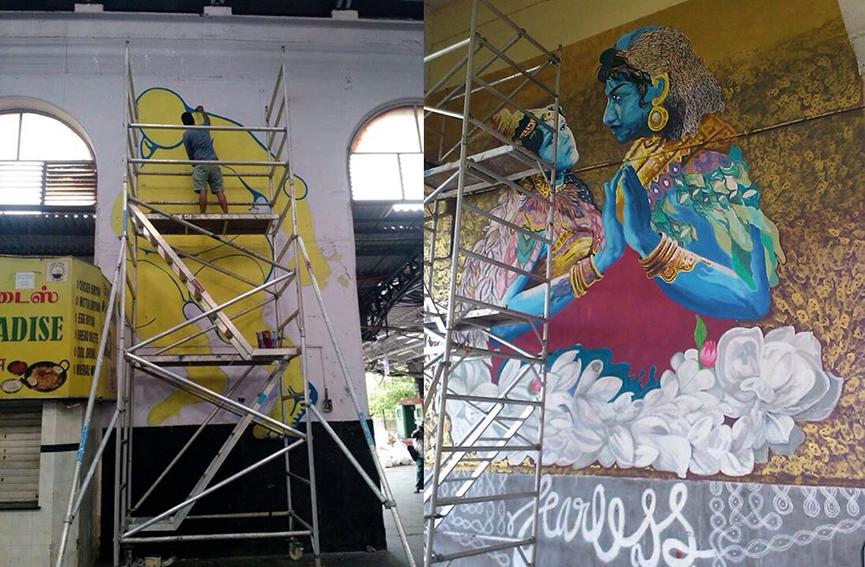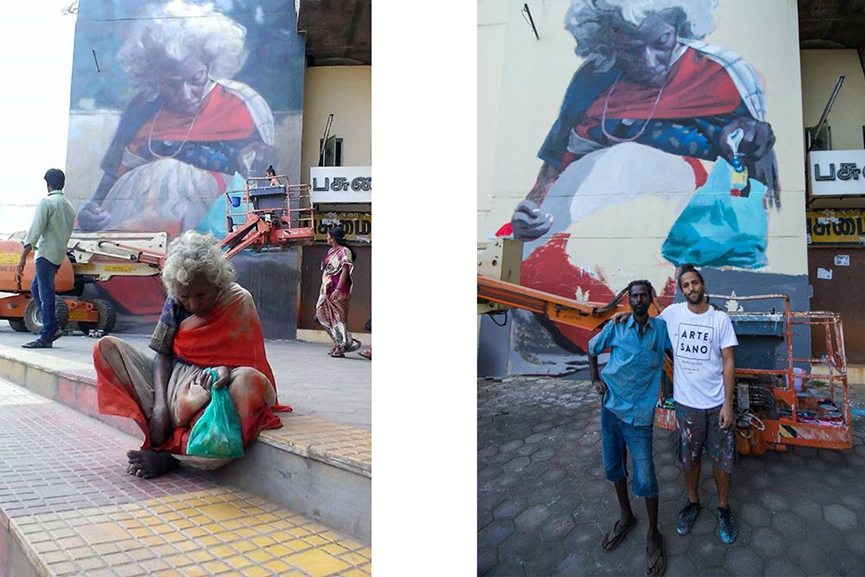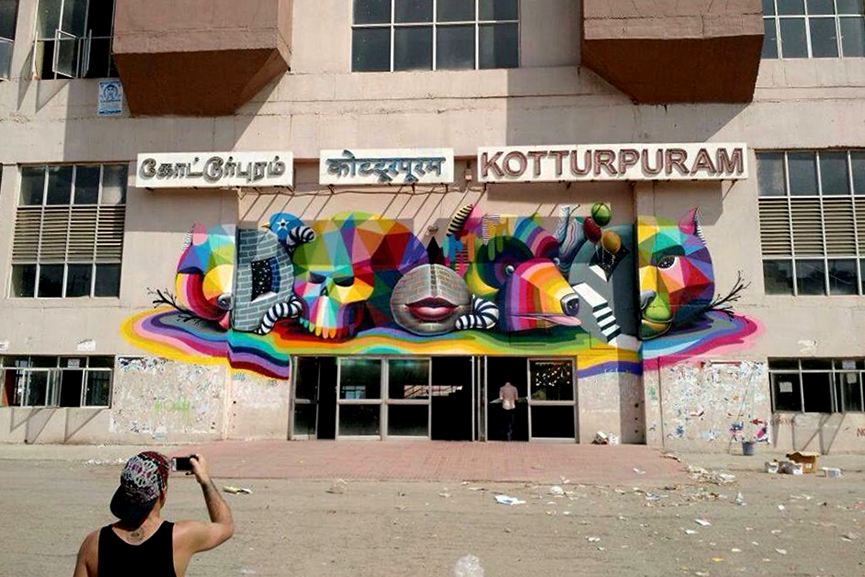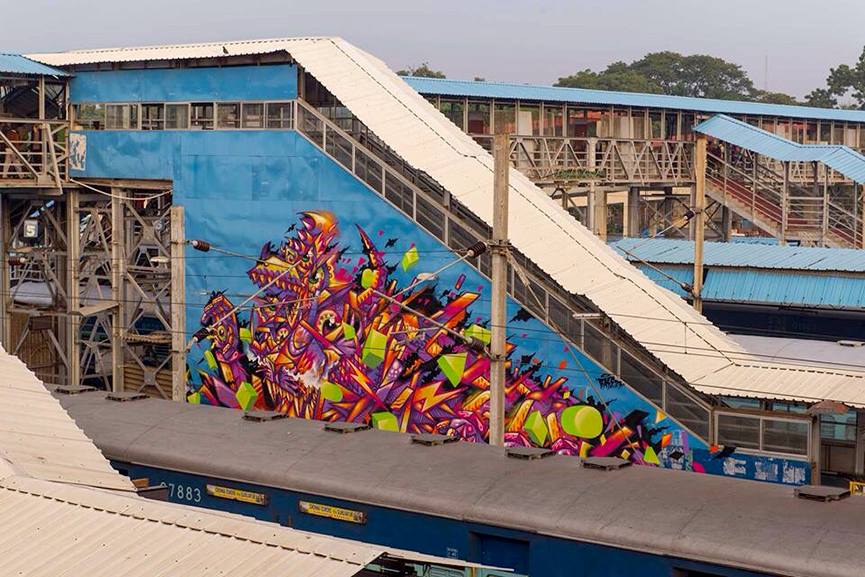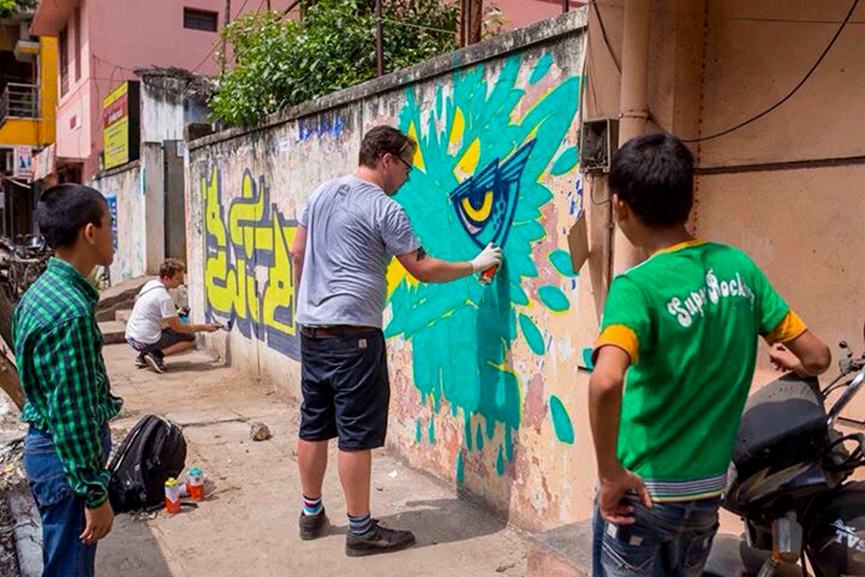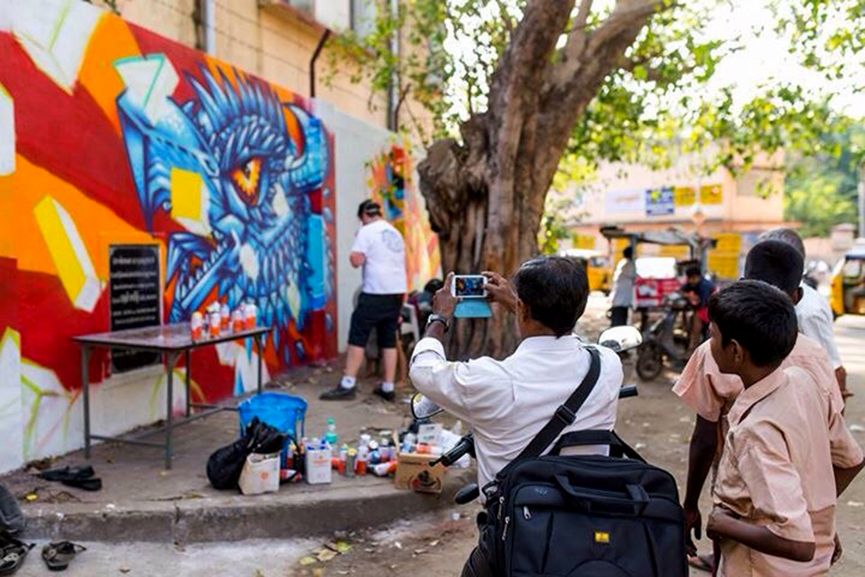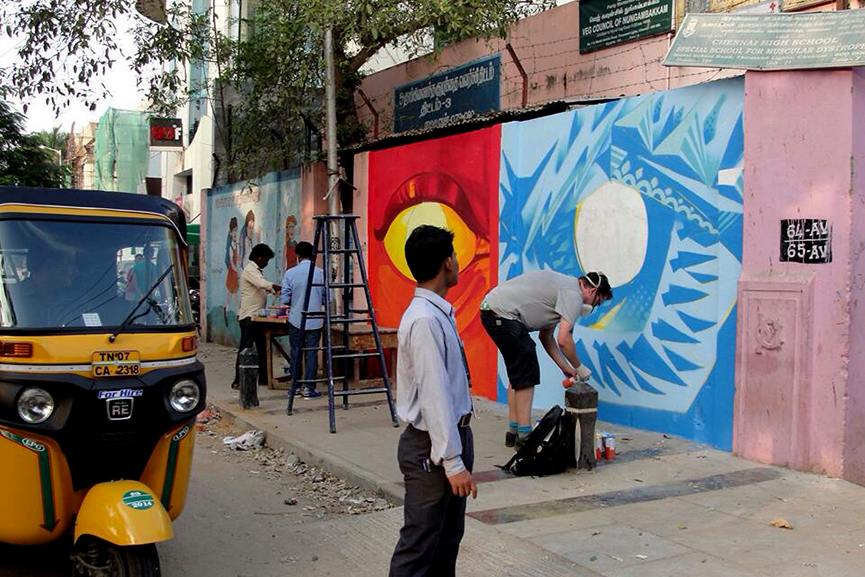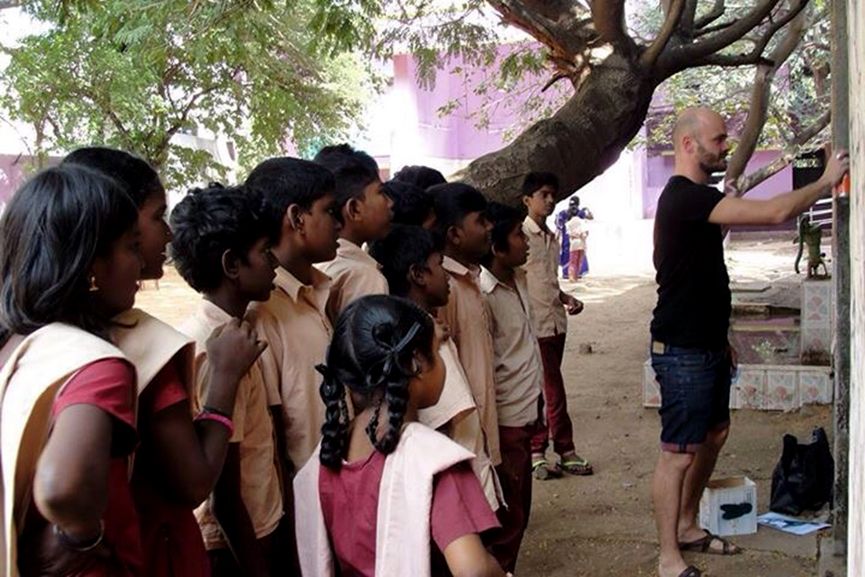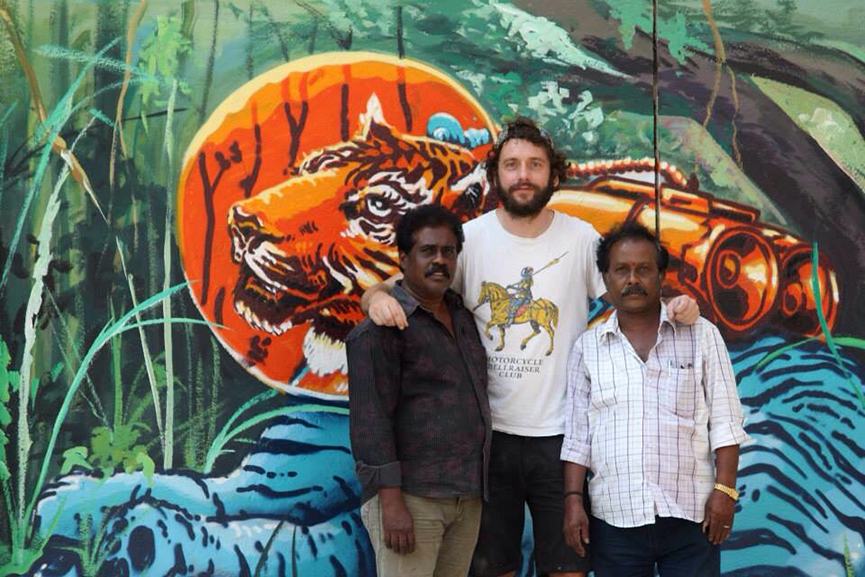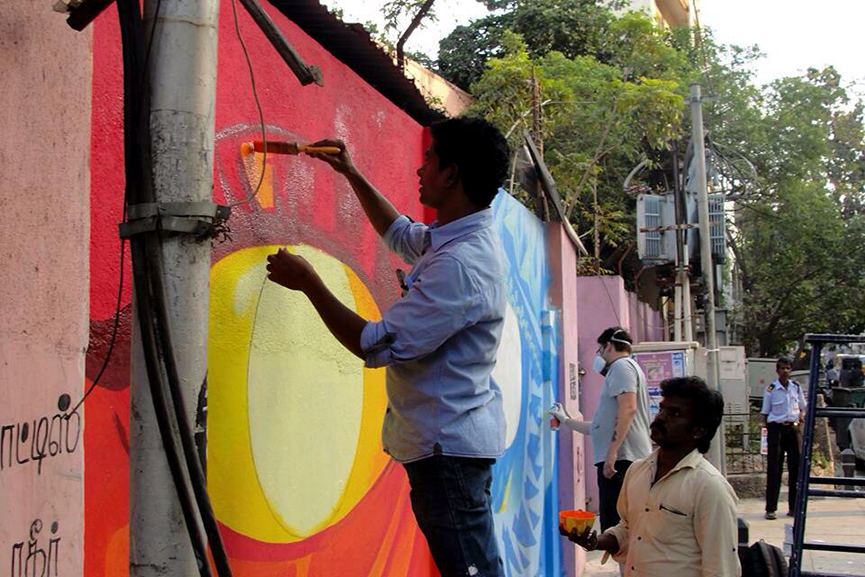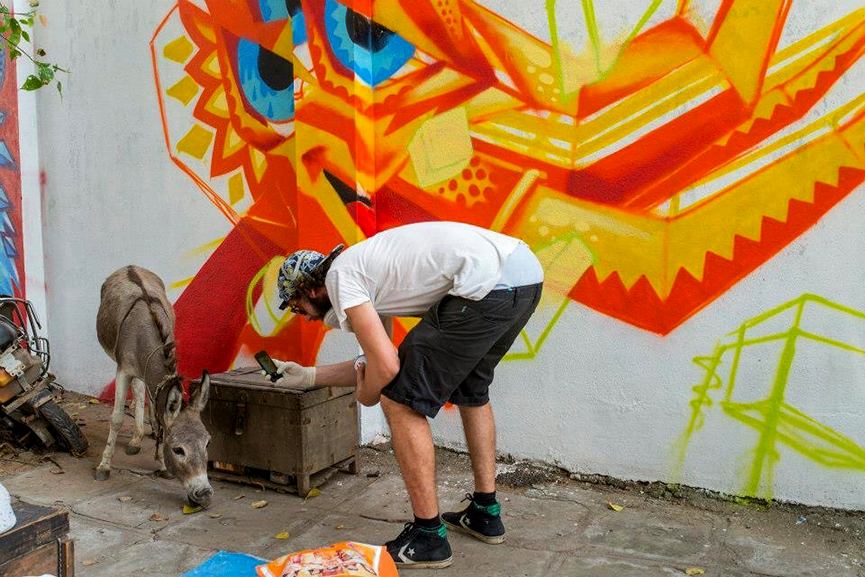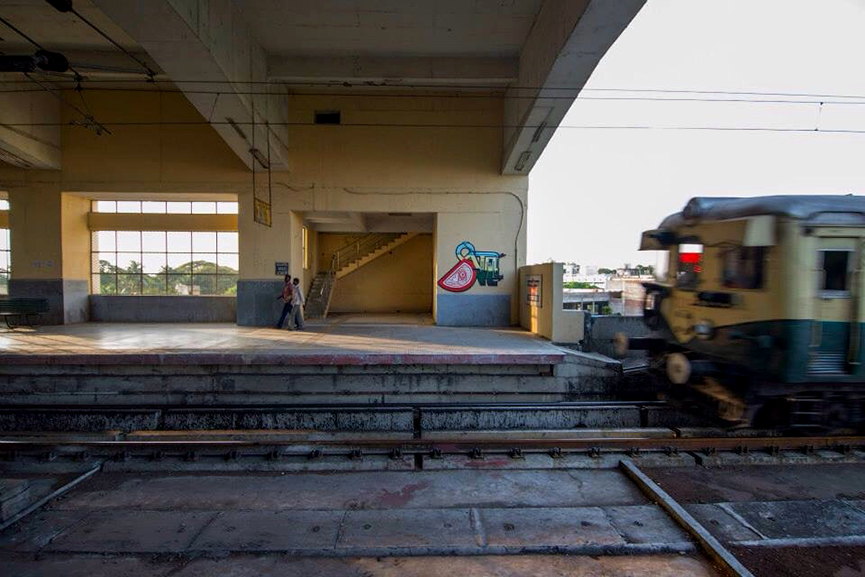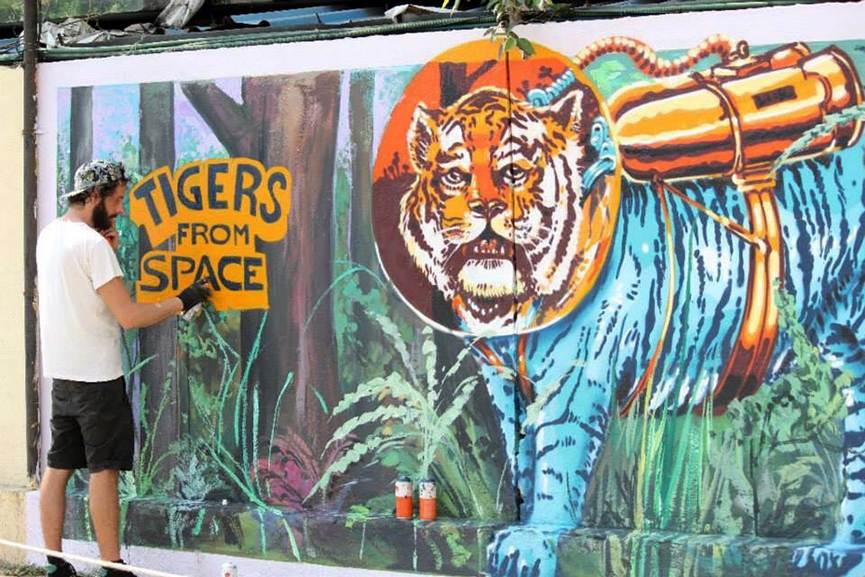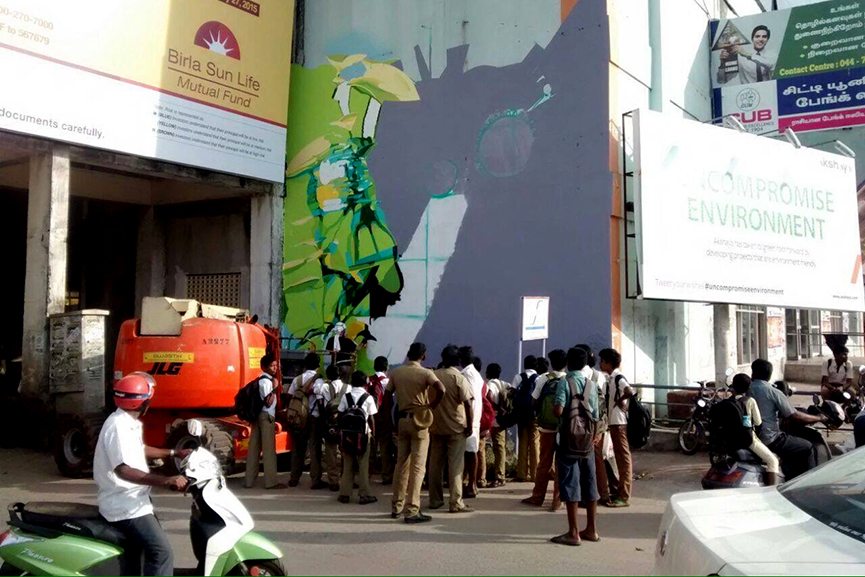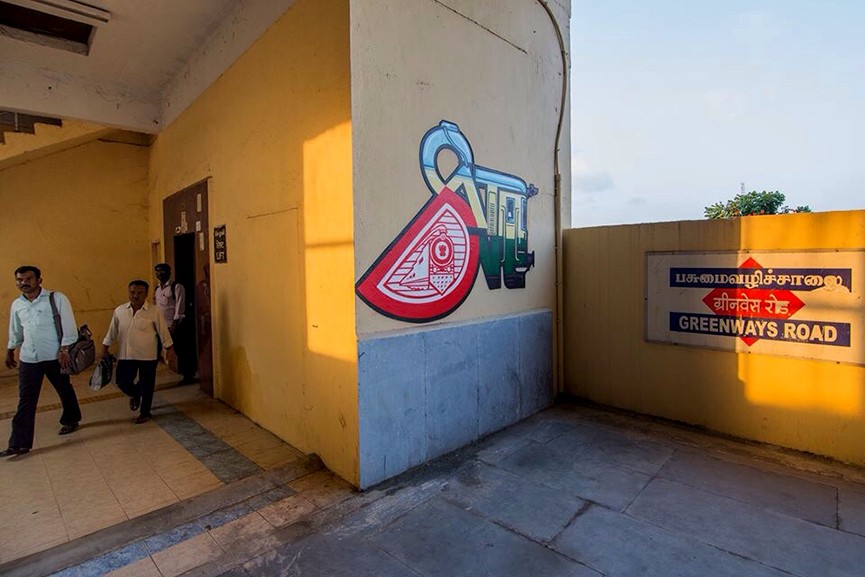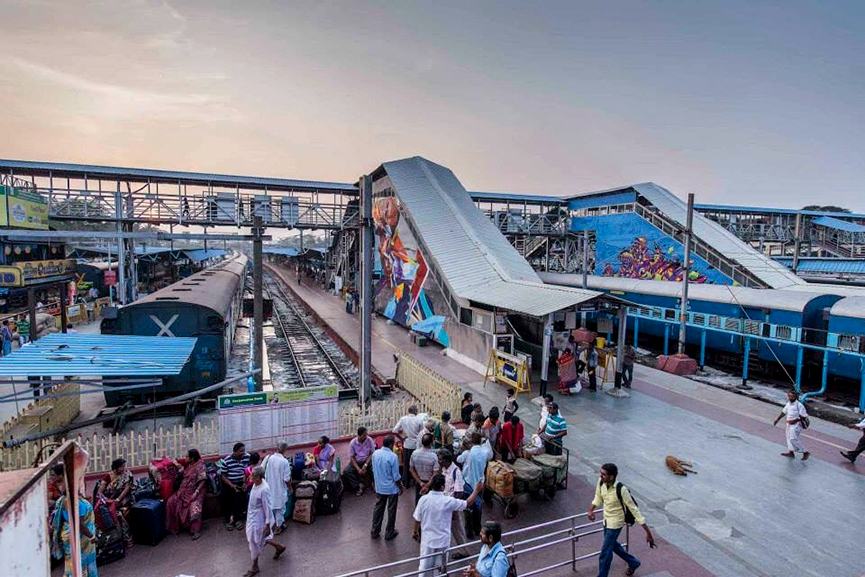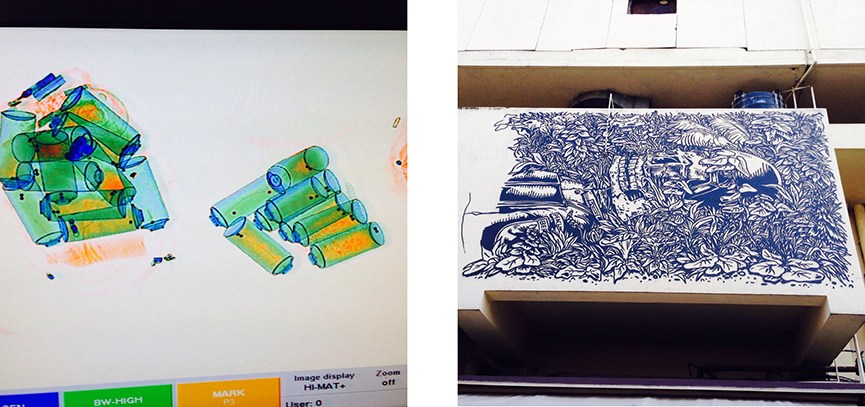 Photos by LOOK The Weird, SatOne, Base23 and Yaya Kumar.