DevNgosha is an artist duo based in Los Angeles founded by Devin Liston (former member of Cyrcle) and Gosha Levochkin. The collaboration started in 2012, and after numerous exhibitions as an art collective, the two decided to organize double solo exhibition this month, hosted by Soze Gallery in LA. The two exhibitions entitled "LOST" and "GROWN UPS" is their first exhibitions together as solo artists and it will be an intimate insight into their artistic backgrounds, beginnings and influences before they started collaborating together and with different artists. One collaborative painting installed between the two solo shows will demonstrate how the duo's collaborative street and gallery work comes together.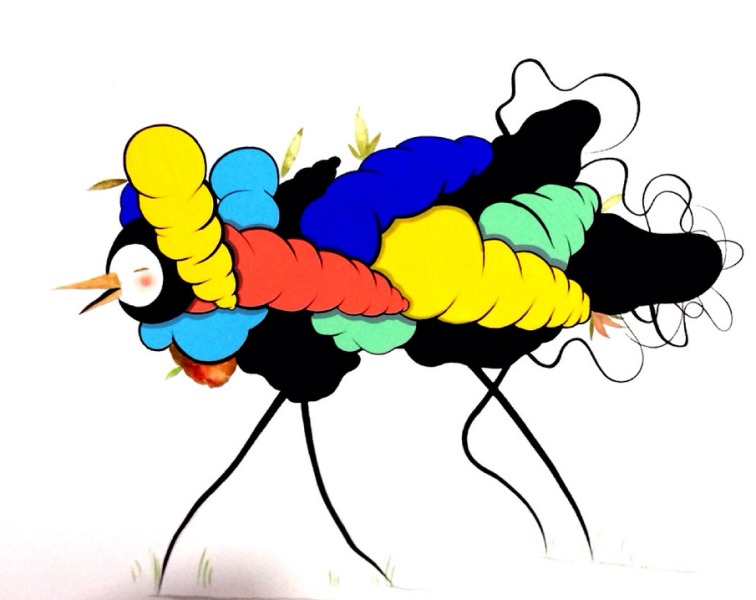 Levochkin's "LOST"
Presenting "LOST", Gosha Levochkin will boast 25 colorful watercolor and gouache illustrations, from smaller framed pieces to larger scaled works.  He makes a return to his illustrative background and has fun in the creative process, preseting works that have a sense of freedom and a mysteriously ambiguous sense of characterization. The use of vibrant, almost candy colors makes an interesting contrast to the heavy flat black pigment that Levochkin says it is used "to pollute them". This sense of contamination heightens the sense of visual tension and pseudo-storytelling already taking place.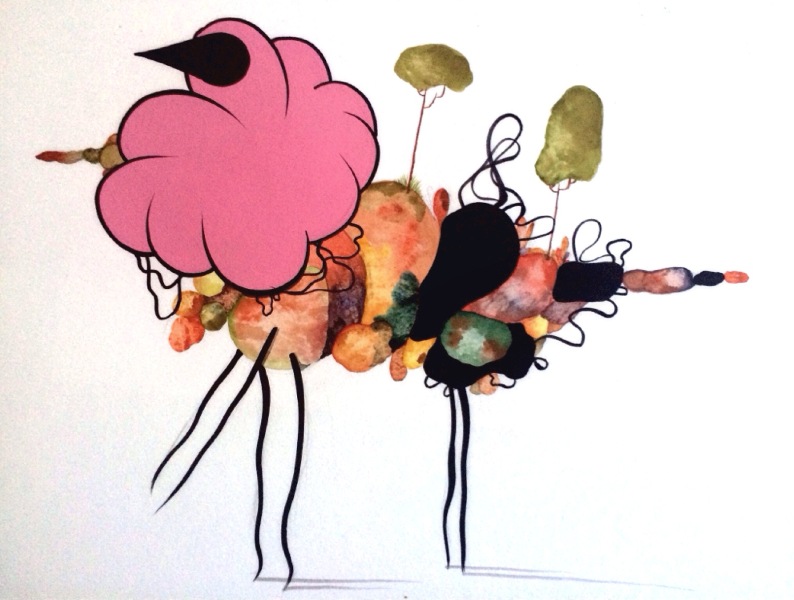 Liston's "GROWN UPS"
Just as the name of the exhibition says Liston, in his mixed media paintings made with oil and acrylic, will try to explore the psychological terrain of growing up and moving through life stages. Using his experience in design and illustration he got from Levochkin, his newest artworks are a hybrid of both elements, involving hypnotically painted eyes symbolically in each piece as a conceptual foundation for exploring perception. On a greater scale, he examines the theme of how that plays out in the great cycle of birth, life, death and rebirth, as exemplified in his use of the words "CRAWL," "WALK," "RUN," "FALL" and "REPEAT" throughout the series.
The show "LOST" and "GROWN UPS" will take place at Soze Gallery in West Hollywood; opening September 12 and running through October 1, 2014.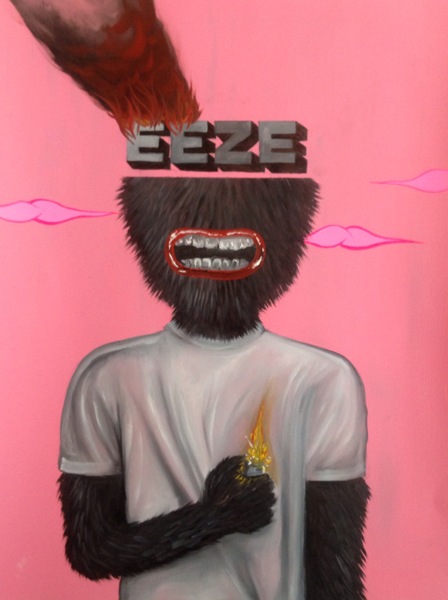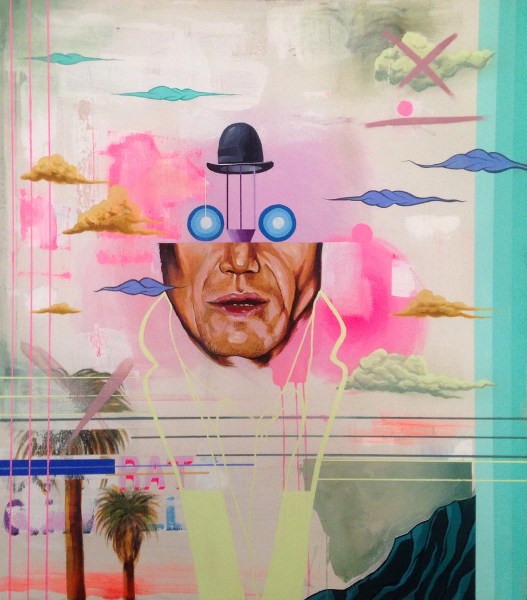 About Soze Gallery
Soze Gallery is a contemporary art gallery in West Hollywood that represents and exhibits top Contemporary artists in Street Art, Graffiti and other genres, while also introducing up and coming talent to the art scene. Founded and directed by Toowee Kao, the gallery has recently opened its gorgeous new location in the heart of West Hollywood after being a longtime anchor in the developing Downtown Arts District. SOZE has exhibited work by Miss Van, RETNA, Augustine Kofie and Jaybo Monk, to name a few.