London based art duo Kai and Sunny present their latest series of works in what will be their first solo show in New York at the Jonathan LeVine gallery. Kai and Sunny use nature as an inspiration to produce dramatic prints of the natural world in monochromatic hues, at once beautiful but with dark undercurrents. The intricate natural designs begin life as pencil sketches before moving through various stages including digital manipulation before finally hand pulling screen prints on wood, paper and copper with inks infused with natural mineral powders that add to the final texture and sheen of the works. Kai and Sunny work on the border between fine art and design, the images of flora and fauna converted to strong geometrical shapes, fragile but strong compositions that hint at the vulnerable nature of the source material. Lots of Bits of Stars will also include carvings, letterpress prints, ink works on paper and a collaboration with Shepard Fairey. In addition, Alex Maas of pysch band The Black Angels, who created the Austin Pych Fest, has crafted a poem directly in response to the images in the exhibition and has also created a piece of music exclusively for the Lots of Bits of Star exhibition in collaboration with Toydrum. A limited number of CD's with the composition on were available to guests but a free download of the track is available. Kai and Sunny will also release a new print edition and exclusive box set edition to link with the exhibition.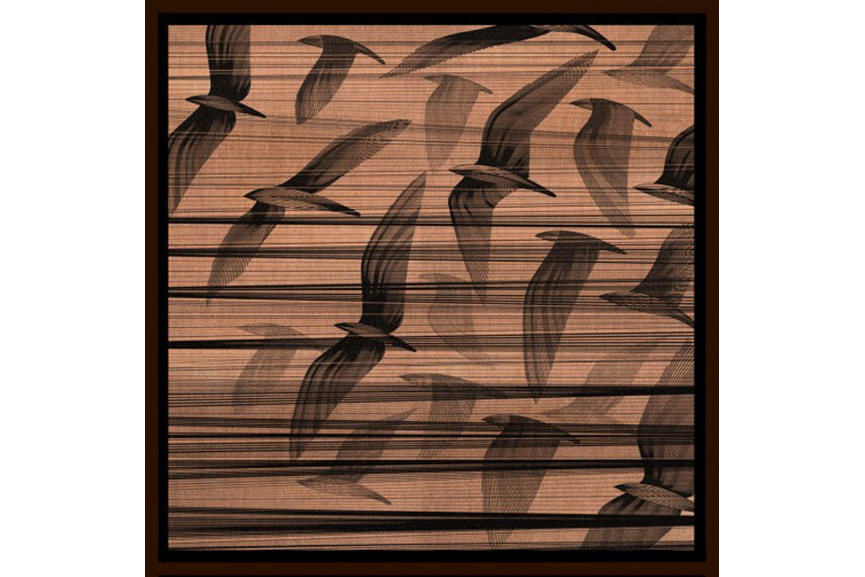 Kai and Sunny
Kai and Sunny (born 1975 and 1977) are a London based art duo creating nature inspired images that sit comfortably between fine art and graphic design. They both graduated from Epsom School of art in the UK with degrees in Art and Design and their distinctive monochromatic images can be found in many situations. Along with exhibiting their hand pulled screen prints at solo shows, Kai and Sunny have worked alongside Alexander McQueen and produced designs for companies such as Nike and Reebok. Vast arrays of book covers have been produced for the likes of David Mitchell, Mike George, Fay Weldon and Richard Shelton amongst others. Kai and Sunny have also managed to infiltrate the world of advertising creating instantly recognisable designs for global companies such as Miller, Cadbury, Adobe, Apple and Fiat. The award winning duo is highly respected and their beautifully crafted nature inspired images continue to garner them deserved attention.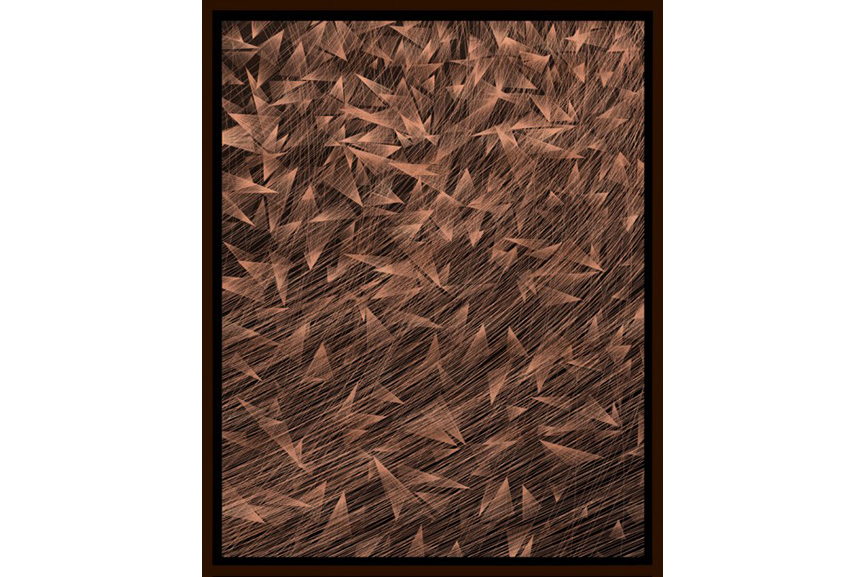 Jonathan LeVine Gallery
The Jonathan Levine Gallery was born out of the countercultural aesthetics of the underground punk scene, flyers, comics, graffiti all inspired Jonathan LeVine who was immersed in the scene, to start creating art shows at alternative rock venues. Eventually he started his own gallery and a couple of moves and a name change later they continue to cultivate that countercultural aesthetic by helping to launch the careers of artists like Shepard Fairey, Olek and Invader. Kai and Sunny Lots of Bits of Star can be seen between November 22, 2014 and December 20, 2014 at the Jonathan LeVine Gallery, located at 529 W 20th Street, New York.
If you would like lots of bits of stars then sign up to My Widewalls today!