Our daily lives have become largely affected by digital media and the use of the Internet. The first thing we do whenever in doubt of certain procedure or in a search of certain information is finding help online, and regardless of the device, an often used tool is Google.
How this search engine is directly affecting our experience is the question American Louis Carreon attempts to explore with his upcoming exhibition titled Church + State at the Hamilton Selway exhibition space. Namely, through a traditional media of painting, the artist tends to articulate the great importance of this viral phenomenon in regards to various models of behavior, as well as concepts of authority and faith.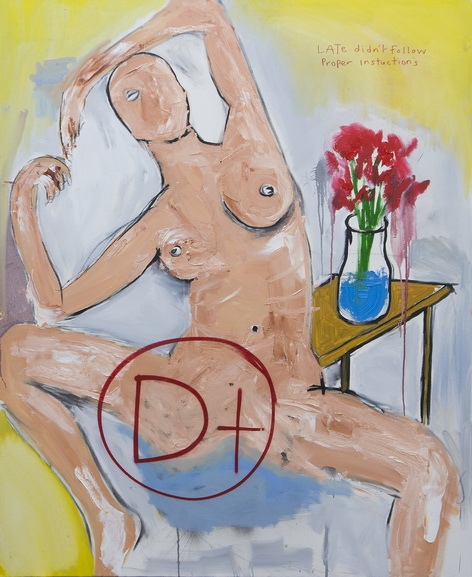 A Prosperous Artist
Louis Carreon has been present on the American art scene for the past few decades and is mostly known for a peculiar painterly body of work based on both street art influences and late Pop Art (the influence of Basquiat is particularly apparent). Despite a hard time he had had in the past, he managed to heal himself through art so his ongoing practice is quite noticed by various galleries and collectors.
In recent years, Carreon has devotedly worked on a new technique, so his style evolved and now the artist is more focused on painting layers of oil textures over acrylic in order to construct complex and visceral images.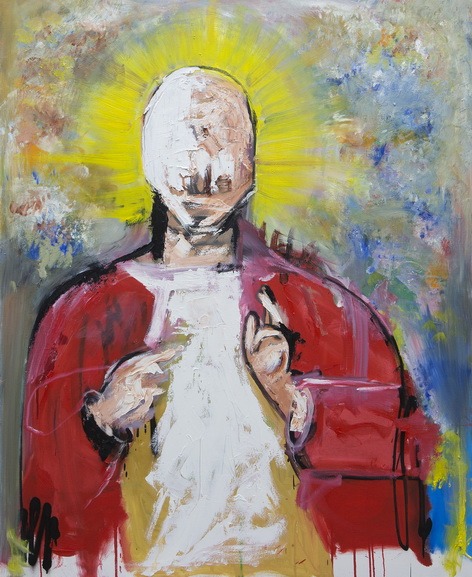 Few Words on The Concept
For this particular exhibition, the artist released a new series based on the often reply each person gets to a certain question without an answer, the phrase - Google it!. This phenomenon perfectly reflects our everyday communication and a paradigmatic shift in authority, which is well emphasized by Carreon himself:
Everyone questions God and the relevance of God. We all put our faith in Google and no one questions the state. People have always looked to something else for answers, and with Google, we listen with almost blind faith. Just think about how you use it in your day to day life. It's become your assistant. Your lawyer. It's become your doctor. You can self-diagnose just by typing in symptoms in a search engine.
By appropriating classical figuration and the vocabulary of religious painting, the artist produced a series of eerie portraits of contemporary social media-dependent youth followed by almost invisible Google's branding.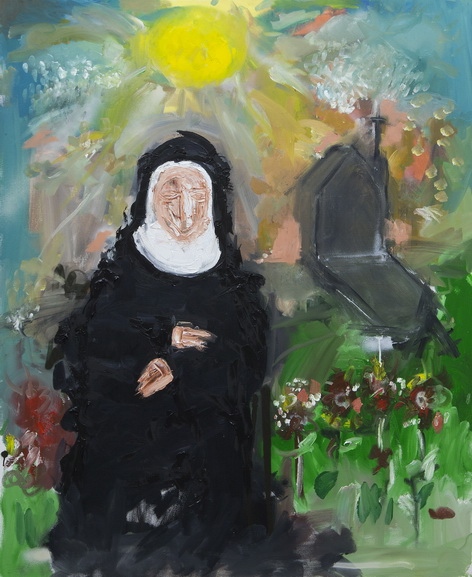 Louis Carreon at Hamilton Selway
The exhibition deals with contemporaneity in the best possible manner and it will be on display at Hamilton-Selway Fine Art, one of the most important exhibition spaces for Pop and Contemporary Art on the West Coast, located in West Hollywood.
Church + State will open for public on 19 July with an opening reception from 5 pm - 9 pm, and the audience will be able to see it until 19 August 2018.
Featured image: Louis Carreon – Straighten crop. All images courtesy of the artist and Hamilton Selway