For almost eight decades, Louise Bourgeois had been using a wide range of media and abstract forms to express her turbulent inner being. Through iconic artworks featuring giant spiders and phallic-like creatures, the artist channelled the traumatic childhood experiences, her father's infidelity, sexual desires, often blurring the line between the stereotypes concerning gender. But what's perhaps a lesser-known aspect of her work is now coming to New York's Museum of Modern Art this fall. The printed matters, composed of some 1,400 compositions created primarily during the last two decades of her life, but also the beginning of her career and the 1940s will be on view, are coming from MoMA's prized archive of this material and as specially organized, rarely seen loans.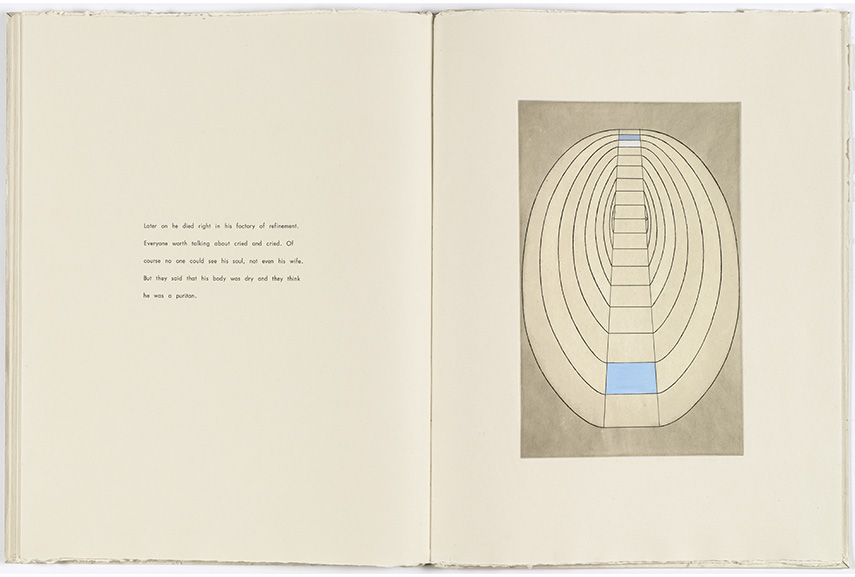 An Unfolding Portrait
The Louise Bourgeois: An Unfolding Portrait exhibition surely is one of the more exciting displays of her work in recent years, as it explores the prints, books and creative process of the celebrated sculptor. In fact, it is this force towards creation that is the organizing principle behind the show. Throughout her career, she constantly revised the themes of her art, all of which reflecting on personal struggles and strong emotion. Her highly personal visual language saw the use of mythology as an inspiration, which can be recognized in totem-like sculptures resembling spirals, cages, even medical tools and sewn appendages. Commenting on the mediums she worked with, Louise Bourgeois said there was no "rivalry" between the mediums in which she worked, noting that "they say the same thing in different ways."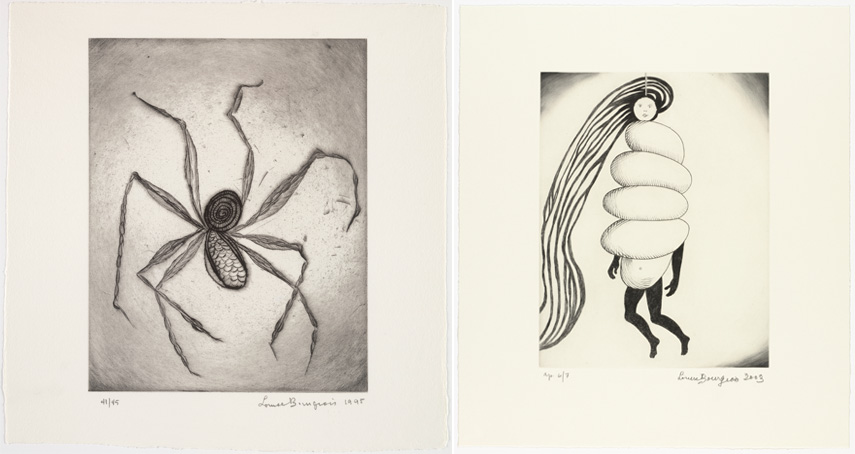 Printed Matter
In relation to her three-dimensional sculptures that have taken over the world, the prints and illustrated books by Louise Bourgeois seen in the MoMA exhibition belong to the context of these artworks. They accompany series of sculptures, drawings and paintings within thematic groupings that explore motifs of architecture, the body and nature, as well as investigations of abstraction and works made from old garments and household fabrics. As we browse through the evolving states and variants of her prints, we are drawn into the mind of one of the greatest artists of our time, as her creative thinking is unfolded before us. The exhibition will bring together some 220 works, all aiming to show Louise Bourgeois in a light we've never seen her before.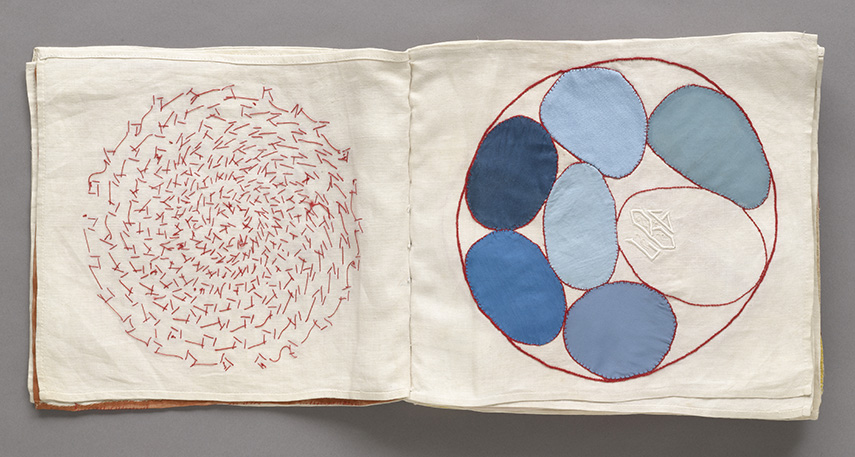 Louise Bourgeois at the Museum of Modern Art New York
Louise Bourgeois: An Unfolding Portrait will be on view at the Museum of Modern Art in New York City, USA, from September 24th 2017 through January 28th, 2018. The exhibition celebrates the Museum's archive of Bourgeois prints as well as the completion of the online catalogue raisonné, Louise Bourgeois: The Complete Prints & Books, available now in process here, and ultimately documenting over 4,800 printed sheets in all. A special installation will fill the Museum's Marron Atrium.
Featured image: Louise Bourgeois - Untitled, from the installation, À l'infini. 2008. Soft ground etching, with hand additions. Sheet: 40 × 60″ (101.6 × 152.4 cm). The Museum of Modern Art, New York. Purchased with funds provided by Agnes Gund, Marie-Josée and Henry R. Kravis, Marlene Hess and Jim Zirin, Maja Oeri and Hans Bodenmann, and Katherine Farley and Jerry Speyer and Richard S. Zeisler Bequest (by exchange). © 2017 The Easton Foundation/Licensed by VAGA, NY. All images courtesy MoMA.