A versatile French artist, Louise Bourgeois explored explicit subject matter that was rare and radical for women artists at the time. Transforming her traumatic childhood experiences into a highly personal visual language, she adopted mythological and archetypal imagery and objects such as spirals, spiders, cages, medical tools, and sewn appendages to symbolize the feminine psyche, beauty, and psychological pain.
Her exploration of femininity and masculinity has influenced many creatives since the 1970s, especially feminist-inspired body and installation artists.
The work of this trailblazing artist will be the subject of a five-decade survey at Glenstone Museum. Titled Louise Bourgeois: To Unravel a Torment, the exhibition will present more than 30 works, all from the museum's collection, including a recently acquired installation The Destruction of the Father from 1974.
Preserving and Extending the Artist's Legacy
An icon of late 20th-century art and a proto-feminist, Louise Bourgeois pursued her own course for decades with wit, intelligence, and daring. In her practice, she combined personal narrative and psychological insight with extraordinary artistic innovations.
Marking a long collaboration between Bourgeois and Glenstone, the exhibition showcases museum's dedication to both preserving and extending the artistic legacy of this acclaimed artist.
"The museum's in-depth holdings of Bourgeois's complex body of work give you the full range of her formal inventiveness, and its collection of her late work is unparalleled in any museum in the world. Glenstone's extraordinary commitment to Bourgeois, and to all the artists in its collection, is executed at such a high level of sensitivity and intelligence," explained Jerry Gorovoy, president of The Easton Foundation.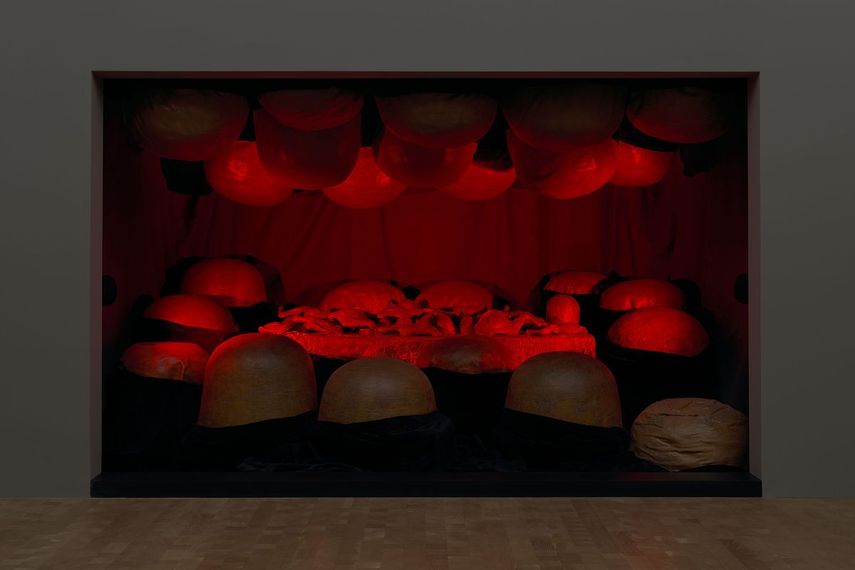 Highlights of the Show
This comprehensive survey will showcase a remarkable versatility of the artist's practice. On display will be a selection of early wooden Personage sculptures; pieces in bronze, marble, plaster, and rubber; suites of drawings and prints; textile-based works; and room-like installations that she called Cells. Expressing psychic states and emotions such as anger, fear, loneliness, these are the works where the artist forged her unique visual language.
The exhibition will also present a recently acquired installation The Destruction of the Father, a masterpiece from 1974 that was realized at a pivotal moment in her career and when the installation art was in its infancy. Expressing her anger over her father's infidelity, this theatrically-lit diorama reenacts a childhood fantasy wherein she takes revenge on her father.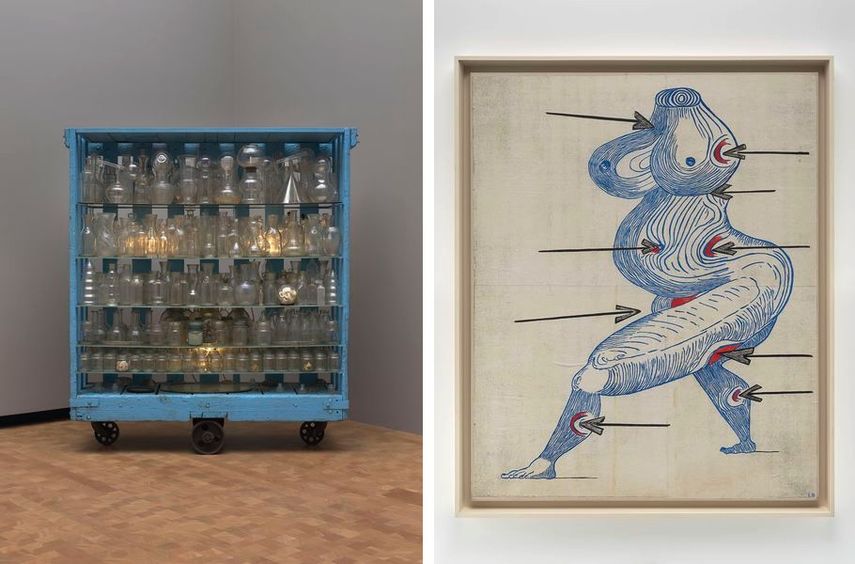 Louise Bourgeois Exhibition at Glenstone Museum
The exhibition Louise Bourgeois: To Unravel a Torment will be on view at Glenstone Museum in Montgomery County, Maryland from May 10th, 2018 until January 2020.
The exhibition will be accompanied by an illustrated catalog published by Glenstone and distributed by Artbook DAP, featuring an essay by Briony Fer, previously unpublished diary entries by Louise Bourgeois annotated by Philip Larratt-Smith, an introduction by Emily Rales, and installation images of the exhibition.
Featured image: Aerial shot of the Pavilions and the Gallery. All images by Ron Amstutz, courtesy of Glenstone Museum.