Looking from a contemporary stance, the development of post-war sculpture couldn't be imagined without one of the most important figures, Louise Bourgeois. She introduced an impeccable visual vocabulary by presenting form and matter with other means, but more importantly a conceptually rounded practice focused on the exploration of the family, sexuality and the body that is now considered pioneering, especially in feminist terms.
The renowned French American sculptress, best known for her large-scale spider series, also expressed herself through painting and print, but the medium she worked with throughout her lasting and rather fruitful career was drawing.
Now, to revisit her drawing domains and empower new interpretations, Hauser & Wirth is hosting their first online exhibition titled Louise Bourgeois. Drawings 1947 – 2007 that will underline the artist's almost ritualistic use of ink, watercolor, and pencil.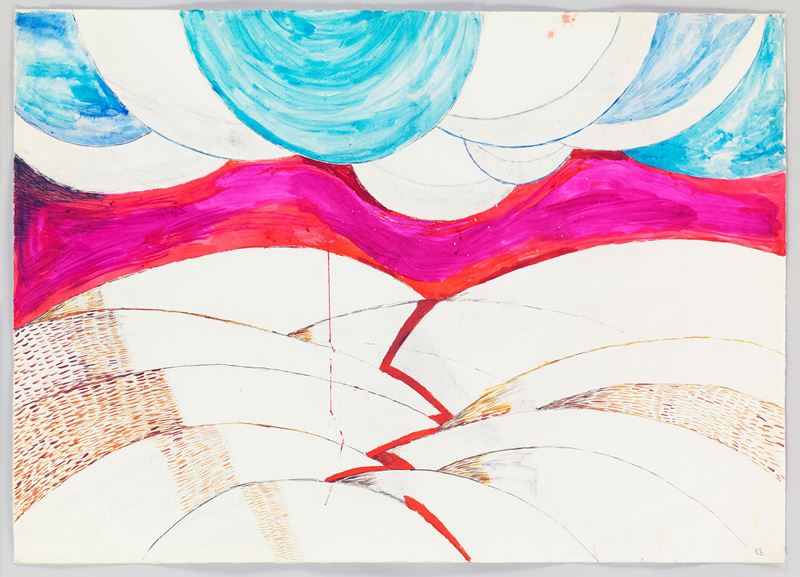 The Significance of Drawing in Louise Bourgeois's Practice
Louise Bourgeois started drawing at a young age, and since her family was in the tapestry restoration business, the artist's talent became nurtured as she assisted with the design and drawing templates for fabrics that had to be repaired. As time passed by, drawing became a convenient tool for expressing her inner states; these works on paper were either conscious manifestations of expressing her anxiety or emotional explorations of mark and line.
Bourgeois' creative process was introspective and rooted in re-visitations of early childhood trauma and female sexuality, and so her drawings were affiliated with her psychoanalytic writings, where images and words were combined to describe various states and experiences.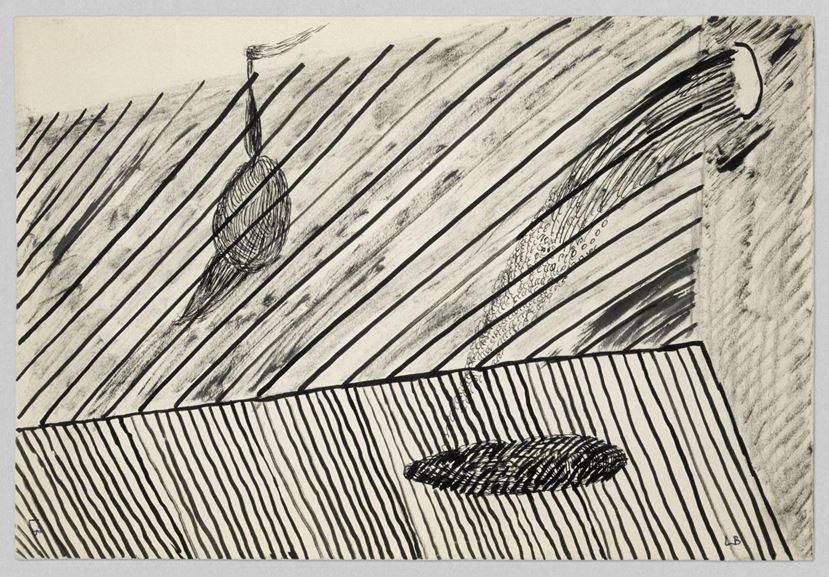 The Selection
The selected works on view online tend to illustrate Bourgeois' artistic trajectory expressed through this particular media which she used to articulate different emotional states. Ushered by the personal symbolism and recurrent motifs recur, these simplistic yet evocative works are saturated with an array of references from anatomy, geometry, architecture, and the natural world. Although these drawings differ from her sculptures, they reflect similar energy while oscillating between figuration and abstraction.
For instance, the unrestrained whirl that takes the entire surface of Untitled from 1970 is affiliated with the artist's fear of losing control, while a pencil and watercolor drawing from 1974 features the disembodied pair of eyes which is a recurrent motif appearing from time to time in Bourgeois's practice related to the explorations of notions of power and the gaze.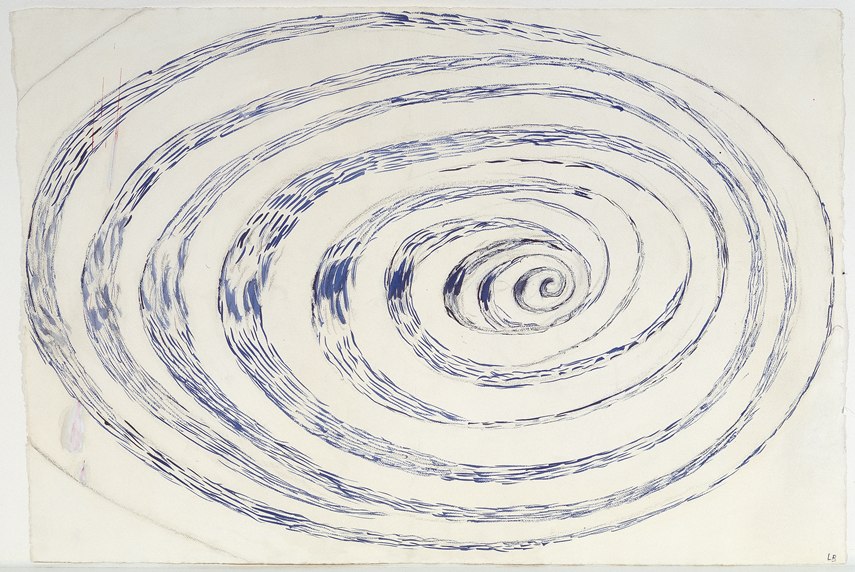 Louise Bourgeois at Hauser & Wirth
This particular presentation will coincide with the launch of Dispatches, a new series of online features conducted to present the practices of the artists represented by the gallery.
Louise Bourgeois. Drawings 1947 – 2007 will be featured live on Hauser & Wirth website on 25 March 2020.
Featured images: Louise Bourgeois in her home on West 20th Street, New York, 2000. Photo: © Jean-François Jaussaud; © The Easton Foundation / Licensed by VAGA at Artists Rights Society (ARS), New York; A view of the parlor in Louise Bourgeois's home on West 20th Street, New York, 2016. Photo: Jean-François Jaussaud; © The Easton Foundation / Licensed by VAGA at Artists Rights Society (ARS), New York. All images courtesy Hauser & Wirth.