The main inspiration for Louise LeBourgeois art is water, more specifically Lake Michigan. Finding the constant flux of water and the effects of light on it magical, she tries to tell a part of the story about the lake with every single painting. A metaphysical quality of water also lies behind her interest in it, since while swimming, she feels only restrictions are the limitations of her own ability. Her latest body of work will soon be on view at Dolby Chadwick Gallery. Titled Rising Light, the exhibition features work that continues to explore this subject, though from an angle that privileges more nuanced forms of perception.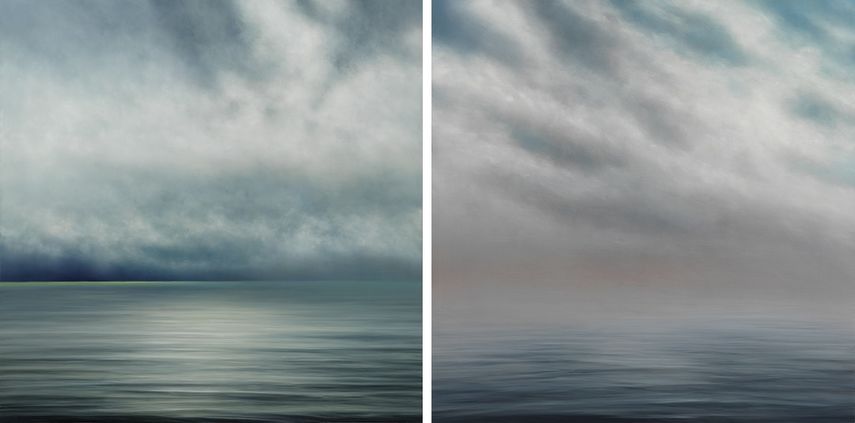 The Practice of Louise LeBourgeois
Louise LeBourgeois' minimal compositions are usually comprised of water, sky and the horizon, with an occasional sandy shoreline. Imparted with a sense of depth and complexity, her paintings are created from various layers of paint and glaze, resulting with a smooth surface comprised of nuances of light and dark. Even though the different hues such as the yellow ochre or Pompeii red are not visible in the final painting, they form the basis of the work, interacting with the way light hits the surface. Even though her work may be described as naturalistic, LeBourgeois' intention is to capture a particular energy as opposed to a particular scene.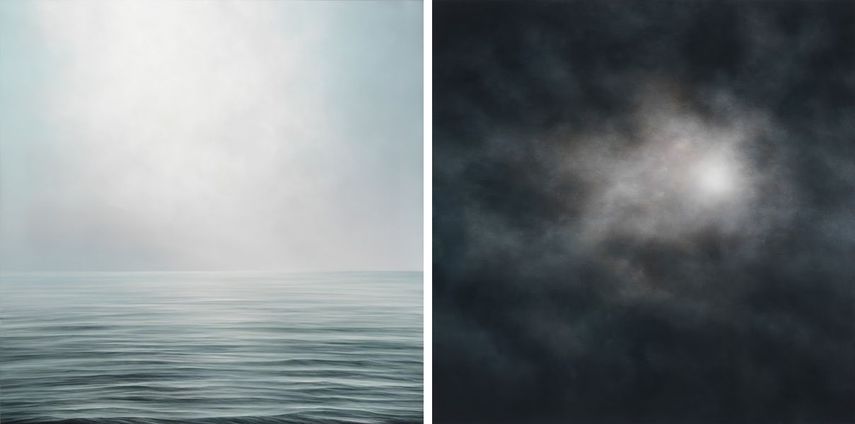 Perceiving Rather Than Seeing
The complexity of Louise LeBourgeois' work is more perceived rather than seen. With sky dominating the composition, the painting The Light Obscured Still Shining captures the reflection of the moonlit sky in the calm waters below. The weather and light are perceivable, but not necessarily tangible. Having these slippages at the heart of her work, the artist explains that the ideal painting for her would be the one where everything is invisible. On the other hand, the painting Rising Light #561 shows the artist's virtuosity at handling color and luminosity. This simple composition is charged with energy that is embodied in the light that emanates from the panel.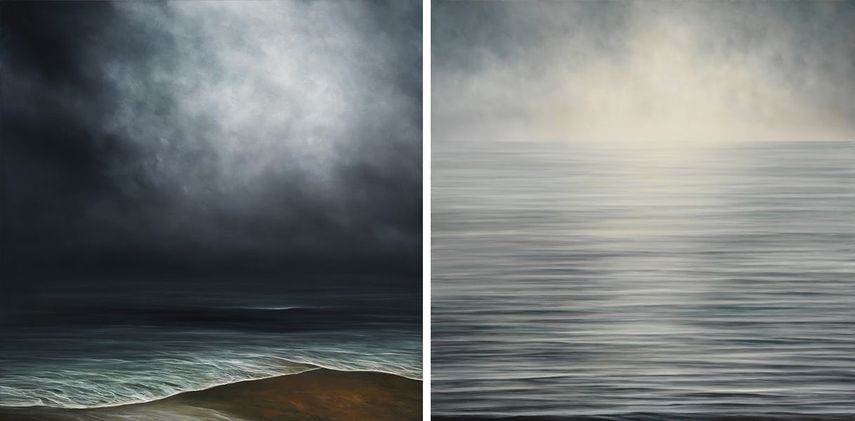 Louise LeBourgeois Art at Dolby Chadwick Gallery
In her work, Louise LeBourgois explores the relationship between what's visible in a work of art and the energetic presence it has. Having an ability to transform the viewers into a distant world, she makes them feel as if they are standing next to her, seeing what she sees, and feeling what she feels. The exhibition Rising Light will be on view at Dolby Chadwick Gallery from May 4th to May 27th, 2017. The opening reception will be held on Thursday, May 4th from 5.30 to 7.30 p.m.
Featured images: Louise LeBourgeois - Rising Light #561, 2016 (detail); Night Nebula #563, 2016 (detail). All images courtesy of Dolby Chadwick Gallery.