A groundbreaking American artist, Louise Nevelson created wood assemblages that transcended space and transformed the viewer's perception of art. She brought mystery back into the sculpture, extending the properties of illusion into its vocabulary. An artist whose restlessness is reflected in a continuously powerful and regenerative body of work, she blurred the boundaries between sculpture and assemblage, collage and woodworking. Assembled from reclaimed everyday objects and combined into a totality through a monochromatic coat of paint, her sculptures were imbued with a poetic harmony that converts the mundane into the mystical.  Art lovers will soon have a unique opportunity to see the artist's groundbreaking works in an exhibition hosted at Moderna Museet. Simply titled Louise Nevelson, the exhibition will feature her rarely-shown collages and sculptures from the 1950s to 1970s.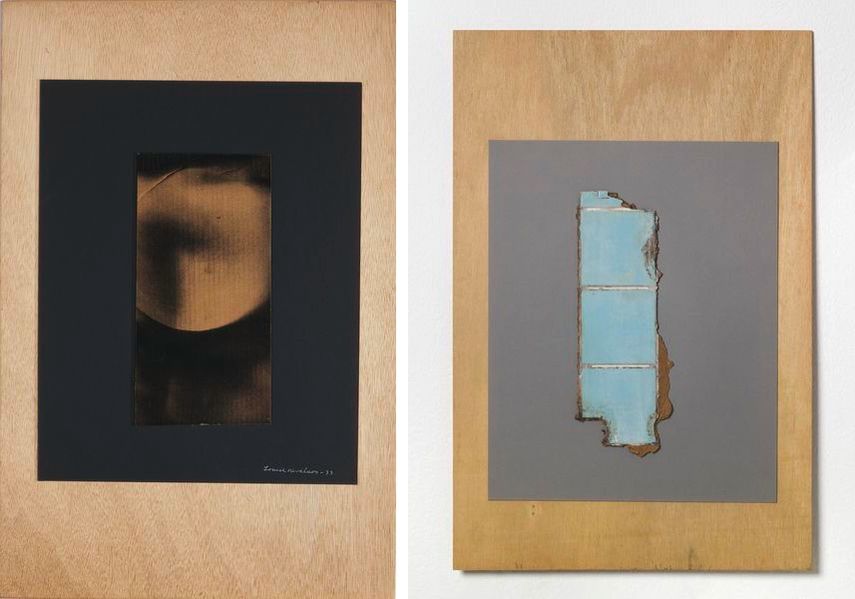 Pieces That Evoke Spirituality
Influenced by Cubism and Jean Arp, Louise Nevelson began early in her career to make sculptures and assemblages from wood objects she found in the street. In the 1950s, she started making sculptures that would fill entire walls, like large altarpieces. Painted in monochrome black, and later white and gold, these pieces evoke something spiritual and eternal, expressing a deeply personal mythology. At the same time, she started discovering collage, a medium that allowed her to intuitively explore subjects in smaller formats. Using slips of paper, newspaper cuttings and sooty scraps of wood, she would create poetic observations of the overlooked objects.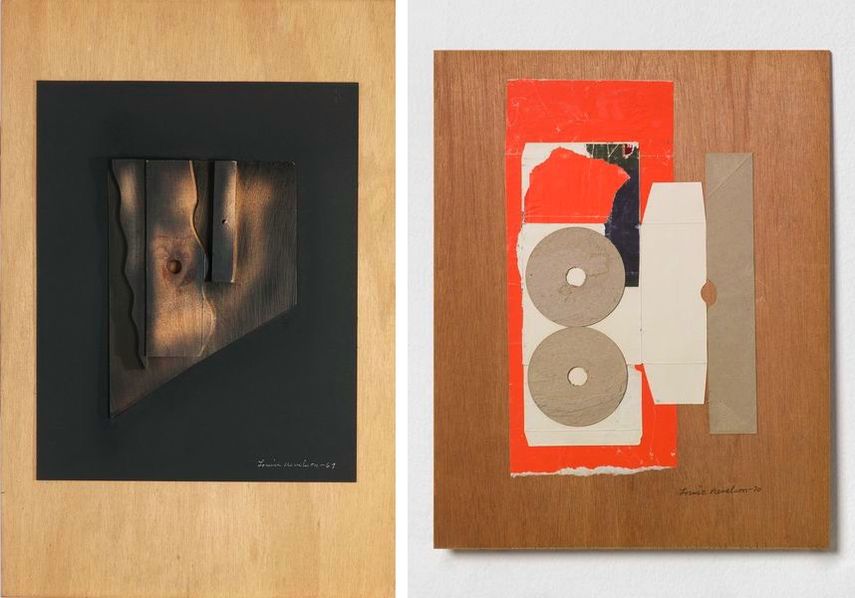 Environmental Sculptures
For the exhibition at the Museum of Modern Art in 1959, Nevelson created Dawn's Wedding Feast, filling the space from floor to ceiling with white-painted sculptures and two totem figures as the bride and groom, or sun and moon. Serving as an allegory on a cosmic marriage with the world, or her union with her art, Dawn's Wedding Feast was an environment that enveloped the viewer, overturning the notion of sculpture as an object to walk around. The work is often described as a precursor to installation art, but also to the actual liturgical spaces Nevelson designed later on.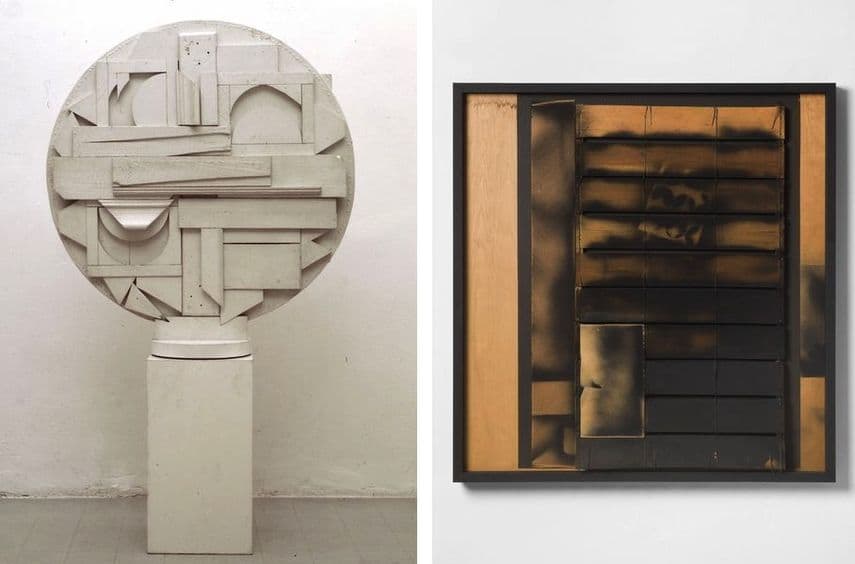 Louise Nevelson Art Exhibition at Moderna Museet
Louise Nevelson described her relationship with her material of choice as action and counteraction – she would speak to the wood and the wood would speak to her. An artist driven to create artworks of power and beauty, she is inextricably part of the continuing history of twentieth-century sculpture. The exhibition Louise Nevelson will be on view at Moderna Museet in Stockholm from September 9th, 2017 until January 14th, 2018.
Featured image: Louise Nevelson - Total - Totality - All, 1959 - 1964. © Louise Nevelson/Bildupphovsrätt 2017. All images courtesy of Moderna Museet.