Since her first assemblages made in the 1950s, till her death in the late 1980s, artist Louise Nevelson has stayed true to her complex, fragmented compositions and innovative use of found materials. The artist's pioneering approach to sculpture influenced many major sculptors that followed and secured her place as one of the groundbreaking figures of postwar New York's art scene. Louise Nevelson exhibition that will be on view at Pace London will present a comprehensive survey of the artist's psychological and expressive work. The exhibition will include free-standing and wall-mounted sculptures as well as her collages and maquettes of large-scale public art installations.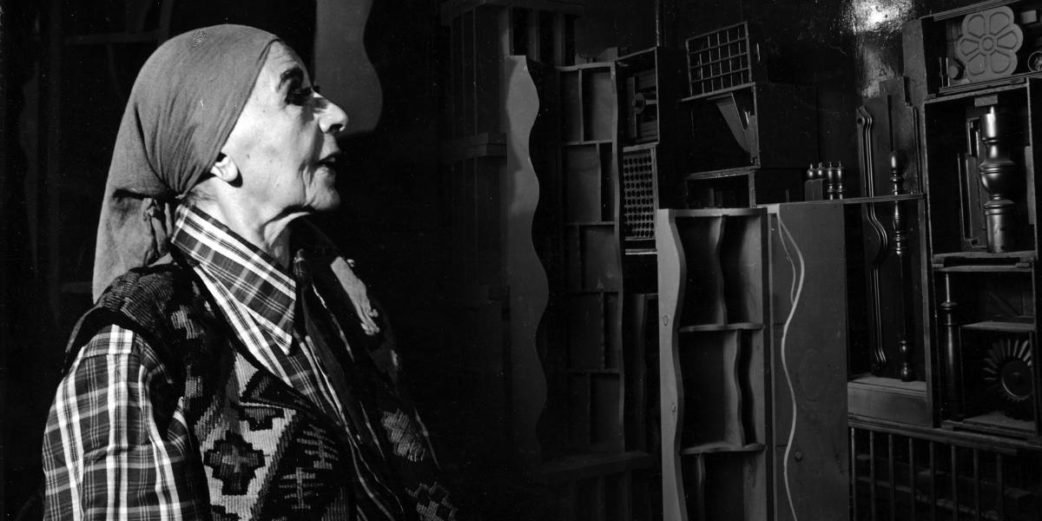 Expressive Works by Louise Nevelson
Louise Nevelson is known for her revolutionary approach to sculpture. The artist was inspired by Cubism and applied similar compositional forms to both her collages and large scale monochromatic sculptures. The artist used scraps and rejected objects found in the proximity of her artist studio and carefully arranged them until they obtained new meaning and formed a narrative context. The sculptures were then painted in a single block of solid colors (usually black and white) thus engaging in an intricate play between the light and shadow.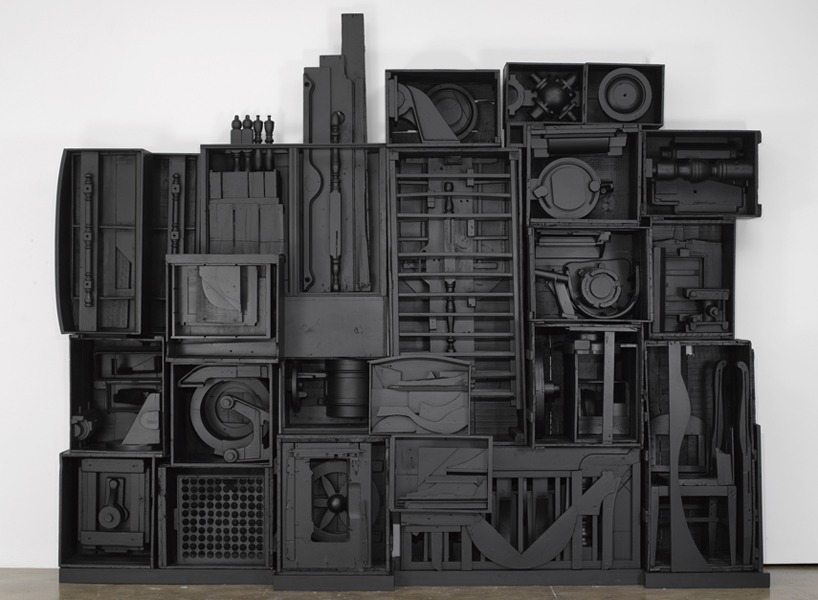 Sculptures, Maquettes and Collages at Pace Gallery
The exhibition at Pace London will present Louise Nevelson's monumental works dating from the mid-1950s till her death in 1988. The visitors of Pace Gallery will have the opportunity to see the evolution of her work, that spans from small-scale collages to large public artworks. Unlike her later sculptures, Louise Nevelson's early collages are mostly left unpainted and made in a smaller size but the tendency to use found materials and fragmented forms remained unchanged throughout her career. Apart from Louise Nevelson's recognizable monochromatic works, the survey show at Pace London will also include her steel maquettes made for public sculptures, that will emphasize the architectural dimension of the artist's work.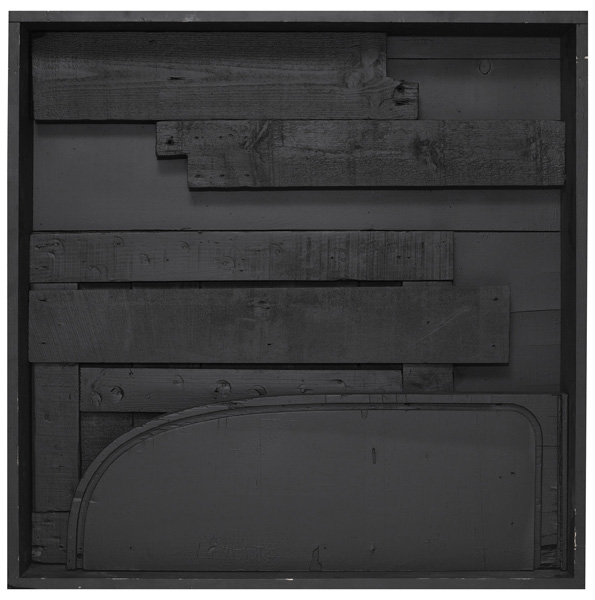 Works by Louise Nevelson in Exhibitions in London and New York
The comprehensive survey exhibition of works by Louise Nevelson will be on view from June 8th until July 16th, 2016 at Pace gallery in London. This will be the artist's fourth solo exhibition in London and the first solo show since 2009. The retrospective in London will run simultaneously with Blackness in Abstraction, a monumental exhibition that deals with Louise Nevelson's suggestive use of black and its influence on the artists that followed. Blackness in Abstraction exhibit will take place at Pace gallery in New York and it will be curated by Adrienne Edwards, Walker Art Center's curator-at-large.
Images are © 2016 Estate of Louise Nevelson/Artists Rights Society (ARS), New York unless otherwise credited