Nomen est omen. This Latin saying perhaps best describes Abu Dhabi efforts to establish itself as one of the leading global cultural centers. The ambition is not unusual, but the way Abu Dhabi officials decided to fulfill their plans certainly is. And this is where famous names enter the scene. Set to open next year, or later if delays continue, as part of the Saadiyat Island Cultural District are two institutions, Louvre Abu Dhabi and Guggenheim Abu Dhabi. It is the first time in history that the Louvre name will be used outside of the central institution and the acquisition of the name is worth almost half the value of the project in total. Why is the name so important you may wonder, and what are Abu Dhabi officials trying to achieve.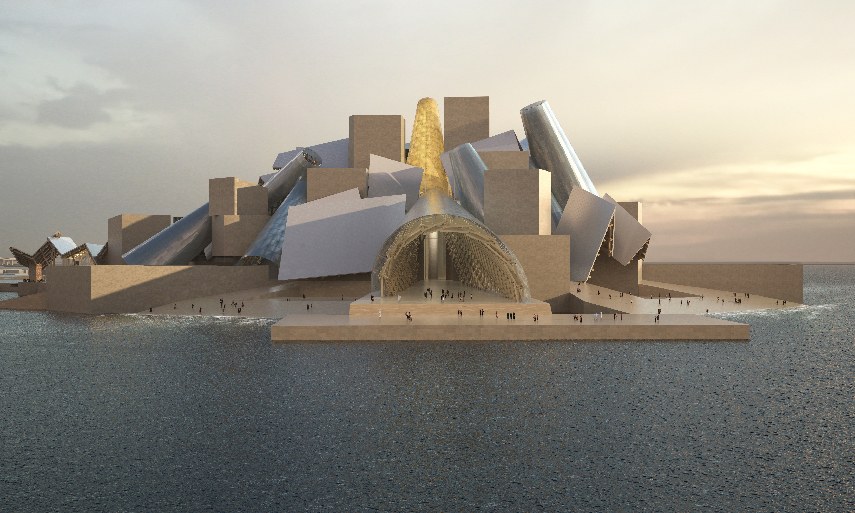 Saadiyat Island Cultural District
Let's start this story by tackling the idea of Saadiyat Island Cultural District. This low-lying island, 500 meters of the coast of Abu Dhabi is currently under development and expected to be completed by 2020. The master plan for Saadiyat Island is for it to become a leading cultural hub in the world, a platform for the promotion of cultural diversity, arts and cosmopolitanism. The museum complex in Cultural District will comprise five major institutions: Louvre Abu Dhabi, Guggenheim Abu Dhabi, Zayed National Museum, Performing Arts Centre and Maritime museum. The total value of the whole project will possibly exceed $27 billion (£18bn) but considering that Emirate of Abu Dhabi holds 10% of the world's oil reserves it is not surprising that they are willing to spare the significant amount of money if they want to compete with the most influential cultural centers on a global scale. However, the plans for the district and especially the effort to bring Louvre and Guggenheim into Abu Dhabi have raised many questions and objections, and there is an army of art critics who are examining the motivation behind the project.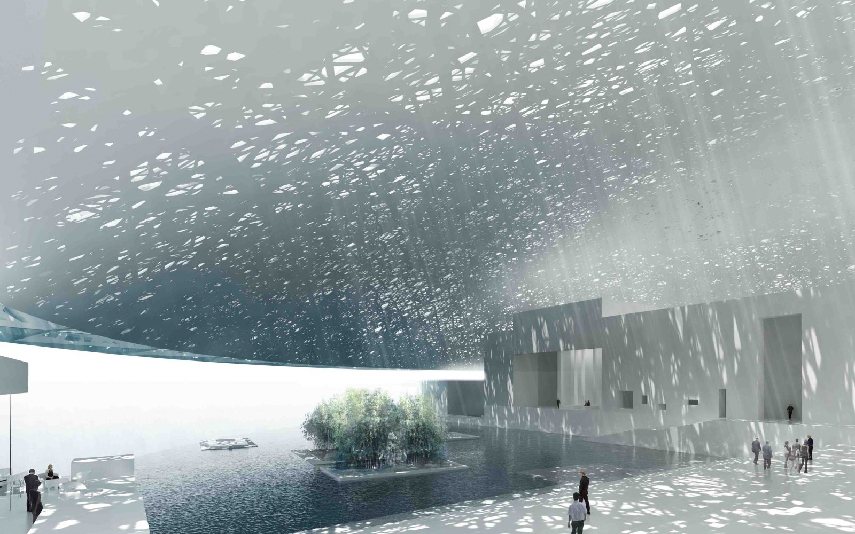 Louvre and Guggenheim Satellites in Abu Dhabi - Controversies
In an article for The Guardian, Kanishk Tharoor asked important questions whether Saadiyat Island is "a shop window for a society that does not exist and if glitzy cosmopolitanism of Abu Dhabi cannot mask the aridity of its illiberal host society". His questions are inspired by many other discussions and critical views on Abu Dhabi museums that point out the mistreatment of construction workers and human rights abuse. In 2015, a Pakistani worker died on the Louvre Abu Dhabi construction site and Gulf Labor coalition of artists and scholars has been calling for better working conditions since 2011, boycotting the Louvre and Guggenheim museums. It is argued that these museums conceal the repressive conditions of their construction. On the other hand, art professionals are concerned about the other things as well, primarily why is it so important that these two museums land in Abu Dhabi and how does it affect these two cultural institutions. Over $525 million has been paid for the permission to use of Louvre's name and additional $747 million will be invested in loans, special exhibitions, and management advice. And let's just remember the construction costs. The same goes for Guggenheim. Guggenheim Abu Dhabi is planned to be the largest Guggenheim museum in the world and more than one billion will go into the building and acquisition grants. All this leads to the final question, why are the names so important and who are the museums for?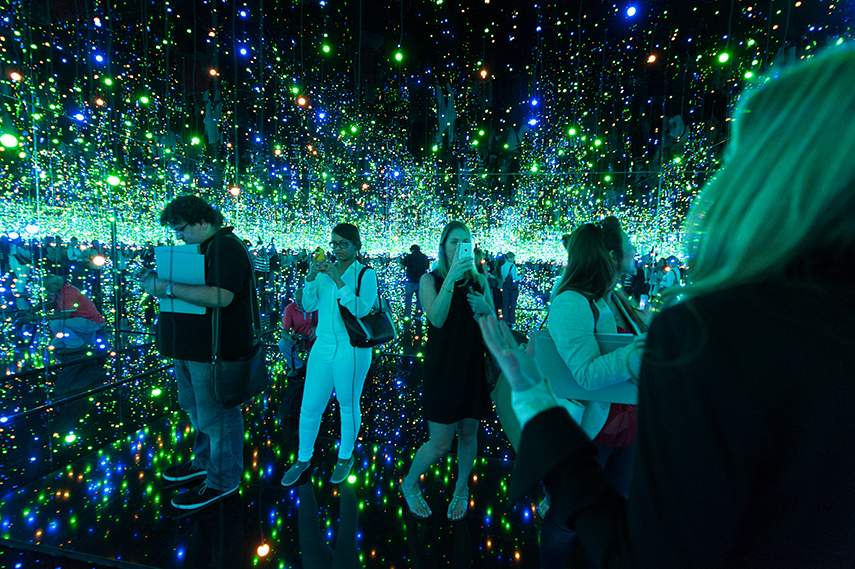 Cosmopolitanism, Diversity and Censorship
On Louvre Abu Dhabi website it is said that "the vocation of the museum will be to form a shared universal memory, to discover shared influences and mutual historical connections between different cultures around the globe, giving insight into the history of humankind since beginning of time". However, many critics argue that this cosmopolitan orientation doesn't naturally emerge from the social and political context of Abu Dhabi, and wonder if this is a way of importing cultural values like democracy, individualism and liberty into autocratic society in an artificial and expensive way. The Guggenheim museum is also part of the debate. Guggenheim Abu Dhabi will showcase contemporary art from 1960's onwards and art conoisseurs are wondering which artworks will be allowed to be put on display. The large part of the collection will focus on Middle Eastern art production, but when it comes to the Western works, will there be censorship? New museums in Abu Dhabi have been protested several times over the years and their existence will surely be debated in the years to come.
What are your opinions on Abu Dhabi museums? Share your thoughts on our Facebook page!
Featured images: Birth of a Museum - Presentation of the Louvre Abu Dhabi's permanent collection in 2013. Photo via irhal.com; Louvre Abu Dhabi - Building model designed by Jean Nouvel. Photo via aasarchitecture.com; All images used for illustrative purposes.