A Hamburg-based art gallery focusing on abstract art, ZContemporary has kicked off the year with two online exhibitions - one having a strong focus on minimalism and the Black Lives Movement and the other addressing the Corona pandemic and the wish to break free.
The gallery will soon present its third online show of the year, this time focusing on the subject of love. Titled Love & Other Stories, the exhibition will bring together works by six talented contemporary painters.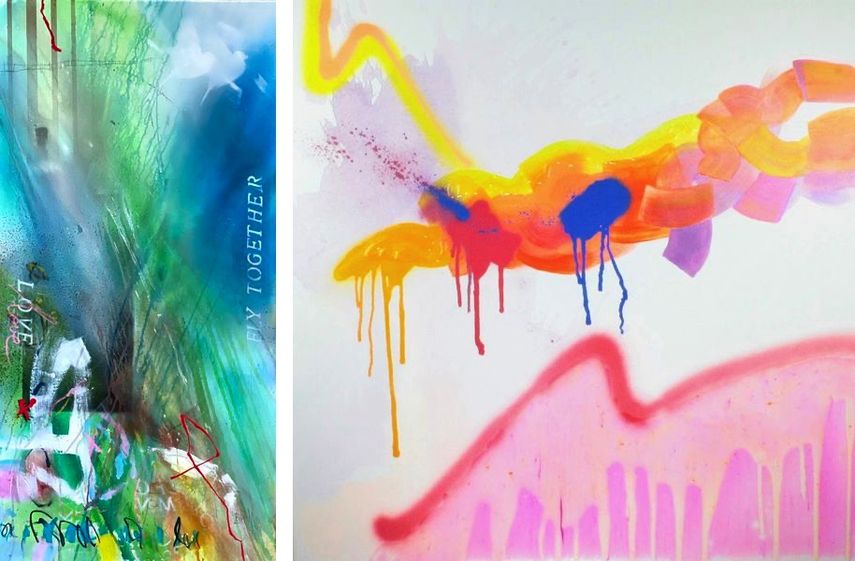 Online Shows at ZContemporary
With their first online show of 2021, ZContemporary placed a focus on the non-color, the monochrome. Titled Black x White, the exhibition presented not only artists working with the idea of non-color, but also those addressing the social themes around the Black Lives Matter movement. The show, featuring Alexandra Huelbach, Monika Kovatsch, and Marija Nikolić, sent an overall statement - We Are All Equal.
Presented throughout March and April, Fast Forward addressed the Coronavirus pandemic and all the challenges we have been facing throughout. Six gallery artists - Ea Bodin, Gabriele Huesgen, Susanne Kirsch, Steffi Moellers, Torge Steffens, and Corinne Vogel - explored the way the crisis affected them, while envisioning their dreams and hopes for the future.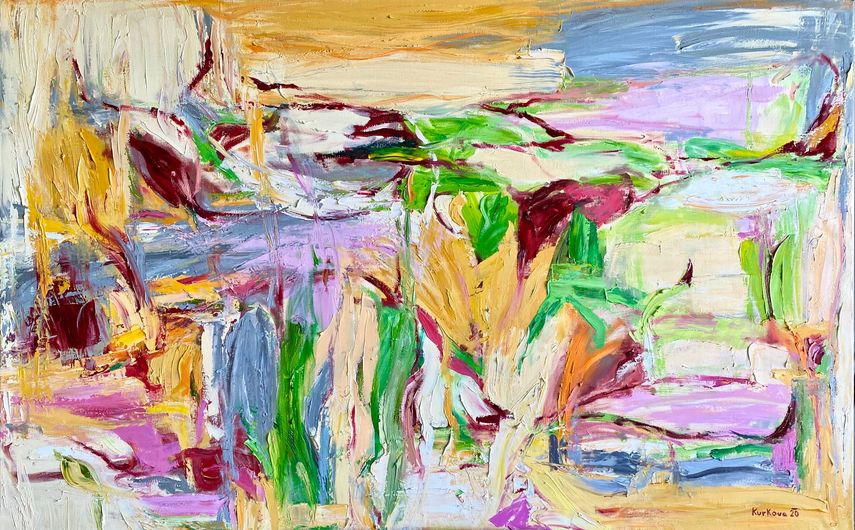 Love & Other Stories
A concept that has been inspiring artists for centuries, love is both a feeling coming from the heart and the result of neurological, chemical, and psychological processes. The artists in the exhibition will offer their artistic point of view on the subject.
A German artist, Bea Garding Schubert is known for abstract works driven by the idea of inspiring hope and happiness. As the artist explains, her paintings seek to inspire a different view of the world.
Every disaster is different, of course, but loss and gain always coexist. There is room for a change and my decision is clear: Hope and Trust, Happiness and Love.
A German abstract expressionist artist, Detlev Wieteck finds inspiration in his personal perception of the world, diving deep into his inner consciousness. As Wieteck explains, his works in the show tell a story of his "personal journey of love, loss, keeping the faith and reopening to new paths."
It is a story which seeks to bring hope, its message being to believe in yourself, keep looking forward, keep going.
A self-taught German artist, Heidi Barnstorf finds inspiration in her beautiful surroundings, books she reads, traveling and a strong affinity for the sea and the ever-changing light.
My artworks in this exhibition are telling a story: my personal journey of love, loss, keeping the faith and reopening to new paths. It is a story which seeks to bring hope, its message being to believe in yourself, keep looking forward, keep going.
A Czech-born artist educated in Singapore and the USA, Irena Kurkova focuses on abstract paintings, landscapes and portraits, demonstrating her expressive use of color, rich brushstrokes and spontaneity. As she explains, the "existence of Art is unimaginable with absence of passion and love for nature."
The selected artwork represents a blend of various nature elements, from rivers to meadows, spanning the seasons of the year.
A Spanish-born artist, Marta Falomir's practice is driven by the search for contrast through color, layering and the use of different media. She describes love as "a universal feeling that shows itself in different ways, but whose essence is the same."
Whether the love is towards a person, place or thing, it is all still classified under the one term, love. In these paintings, I try to reflect that variety starting from a single feeling.
A German artist working with watercolor in and paste, Miriam Smidt creates work that refers to the struggle for a balance between a life with limitations and the unconditional will to break cages and chains. Her piece Spring Awakening "refers to this heady feeling of aliveness and love frenzy that we humans experience simultaneously to nature and its creatures" in spring.
The works are reminiscent of floral structures in the midst of a metamorphosis — exploding with blossoms, colorful seduction, a call to seize the moment without fear or regrets.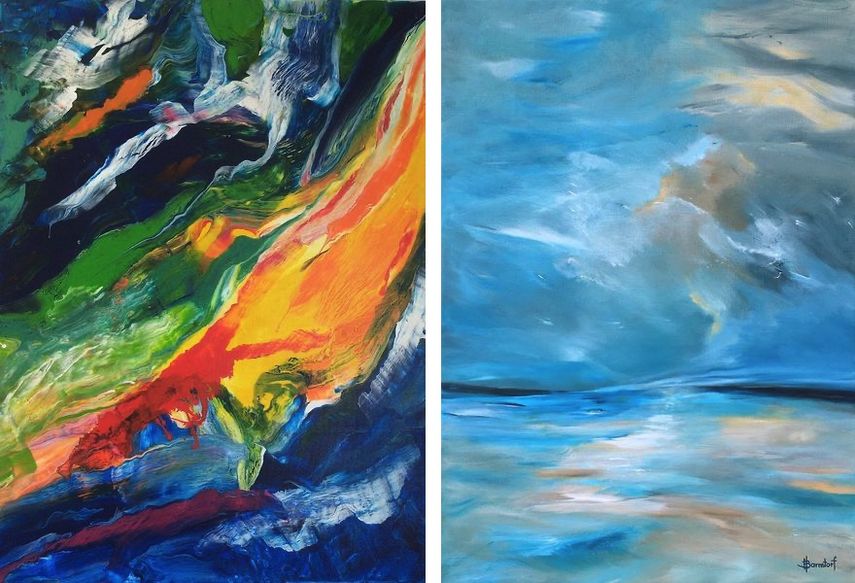 The Group Show at ZContemporary
The exhibition Love & Other Stories by ZContemporary will be on view on Artsy and on the gallery's online viewing rooms on Kunstmatrix from May 1st until May 29th, 2021.
Featured image: Miriam Smidt - Flourish Fiercely. All images courtesy of ZContemporary.