Today the name Jean-Michel Basquiat is synonymous with that of a super star artist, a name that continues to receive press coverage nearly 27 years after his too-early-death. In 2013 his painting Dustheads (1982), featuring two figures on the hallucinogenic drug PCP, was sold at auction for a staggering $48.8 million smashing the previous record of $26.4 million, but while these astronomical figures show there is still a demand out there for all things Jean-Michel Basquiat creates, he remains a figure that divides opinion. The short but dramatic life of Basquiat has led to him being one of the most collectable contemporary artists on the market but not all art historians hold him in such high regard, some considering him to be 'merely' a street artist while American critic Hilton Kramer claimed him to be a 'talentless hustler, street-smart but otherwise invincibly ignorant, who used his youth, his looks, his skin colour and his abundant sex appeal to win an overnight fame that proved to be his undoing'. Whichever side of the fence you hang on when it comes to the work of Basquiat, one can't deny his impact on the world of art and those people surrounding him and it is easy to lose track of the person behind the name.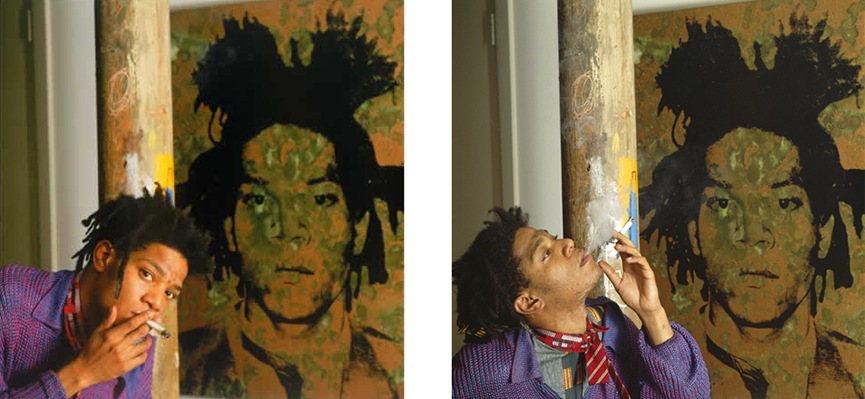 Family
It is easy to forget that those with a public face who appear to have it all often arrive at that point from somewhere completely different as is the case with Jean-Michel Basquiat. Born in Brooklyn, 1960 to Gerard Basquiat (Haiti) and Matilde Basquiat (Puerto Rican descent), he was the second of four children that was obviously influenced by his mother who took him to art museums and enabled him to read and write by the age of four as well as starting to develop his talent for art. A copy of Gray's Anatomy given to him by Matilde when recovering from a car accident, was a massive influence in his later work, it was also at this time that his parents separated and his mother later ended up in various mental institutions, which eventually led to Basquiat running away from home at the age of 15.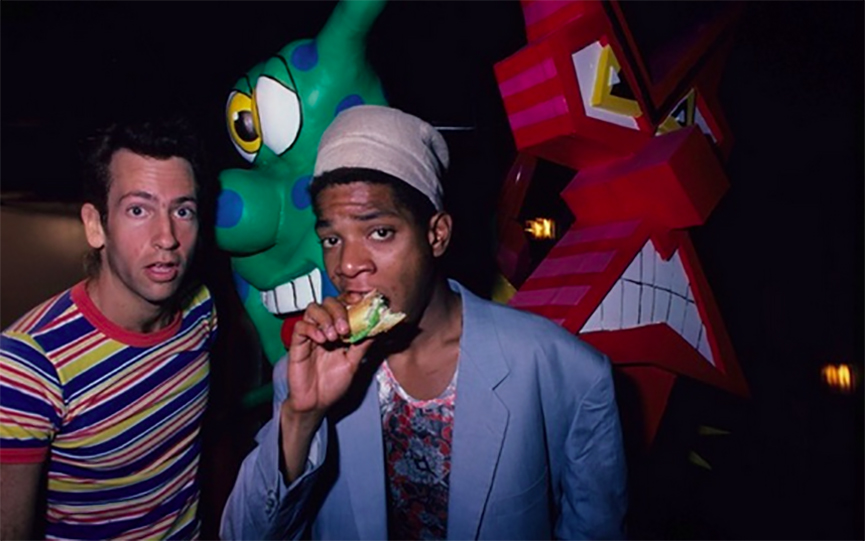 Love Life
While the love between mother and son is obvious, most notably in the Gray's Anatomy references that constantly cropped up in the images of Jean-Michel Basquiat, it is harder to determine the influence his love life had on his work. Dubbed Widow Basquiat long before his death, Suzanne Mallouk was perhaps the closet thing Basquiat had to a steady relationship after a meeting in 1980 and moving in with her shortly after he got a first one line mention in the press. Both were fond of taking drugs and the relationship seemed doomed to end in tears with increased heroin use and Basquiat's fondness for going off with other women. Mallouk always appeared to be the one that he returned to though, perhaps a calm amongst the storm of hysteria that built up around him. Of course for a short time there was a relationship with another young star on the rise at the time, Madonna, though this was short lived and perhaps more of a sign of fame than love. In 1984 Basquiat became involved with Jennifer Goode, an employee at the Area nightclub that lasted until 1986 after a failed drug rehab stint. One gets the impression that perhaps Basquiat was looking for something stable to grab onto amidst the storm of craziness that had enveloped him but too much money and drugs prevented him from being able to grasp it. No doubt these ladies influenced the work in some respect, particularly Mallouk who was considered his muse and accepted that he had many sexual relationships with different women as if it was something he needed to do as he got bored with people very quick. For a while it would appear Suzanne Mallouk provided a kind of safety net for Basquiat to bounce off that allowed him to continue the frantic creative path he had carved in the artworld.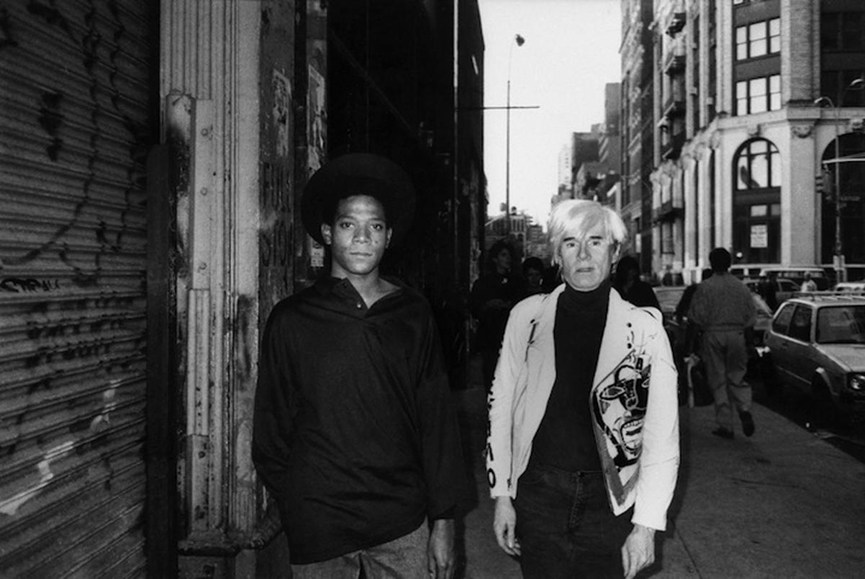 Drugs
What is more obvious in the work of Jean-Michel Basquiat is the influence of drugs both directly as in the subject matter for works like Dustheads mentioned earlier, but also in his working practices. It is known that his assistants would prepare his studio in advance and that situated around in convenient places would be top quality cocaine, strong marijuana and red wine that Basquiat would consume with a passion allowing him to work through several days at a time. Heroin addiction took over as the fame and money grew and it could be argued that at this time he was producing his best work, of course no one can tell what the work would have been like had drugs not been available. Drugs helped keep open the visions of Basquiat at a time when dealers were demanding more and more work from him but he found like so many artists and musicians that at some point the drugs start to have a reverse effect. After going through the heroin honeymoon, that initial period usually of about three years where the drug enhances the creative process it then turns and begins to cloud the creative spark and does nothing but dull the senses. The later works during this time were less successful and not received well by the critics and it was felt that Basquiat had forgotten where he had come from. Despite many attempts at rehab and interventions from the likes of Andy Warhol, Basquiat found himself alone and alienated from his original friends and had run out of ideas. Despite one last attempt at rehab in June 1988, Jean-Michel Basquiat died from a drug overdose in August 1988 leaving many to wonder just what else he may have achieved if he had managed to free himself from the very drugs that had fuelled many of his best creations.
Sign up to My Widewalls for all the latest news in contemporary art.