Truly versatile British painter Luc Waring is known for art which constantly questions the relationship between a contemporary society and luxury branding. His new counterculture works will be shown in the exhibition Registered Trademarks at Imitate Modern, trough which he continues to actively interrupt dominant luxury businesses. His inspiration comes from advertisements, which he sees as international readymades of our time. In the works sometimes defined as a mixture of pop art and abstract expressionism, the artist combines materials found in fashion advertising; dating all the way back from 1970's Dior campaigns, to the most recent fashion photography placed in Vogue.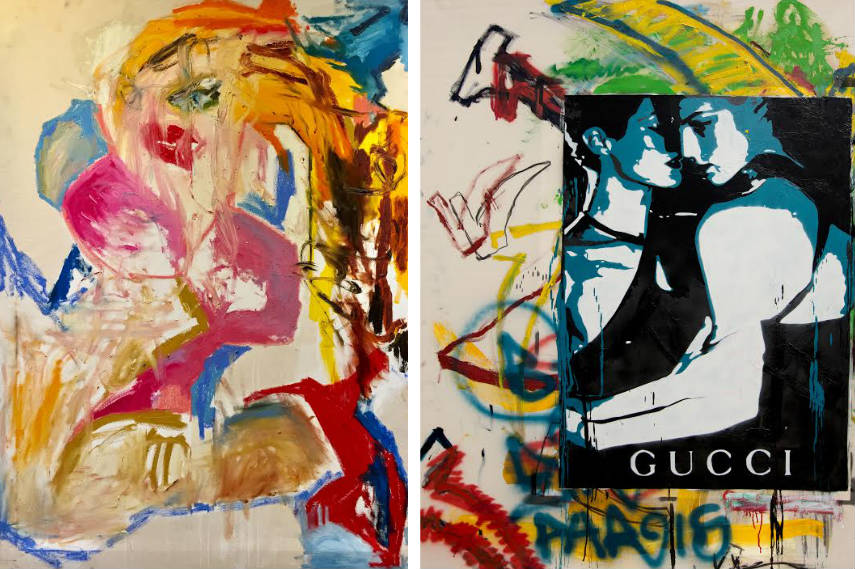 Low Art vs. High Art
Luc Waring erases the academic distinction that tends to classify advertisements as low art, which that have their place in everyday life, to the the idea of high art placed in galleries and museums. His works are effective at combining these two ideas by bringing recreated advertisements to the exhibiting space, in the form of paintings. The artist examines the concept of identity and creates satirical responses to the ideal notion of a human being promoted in the mass media, which is so commonly present in our everyday life that we often stop being critical about it; and therefor let it influence our inner vision of the self and other.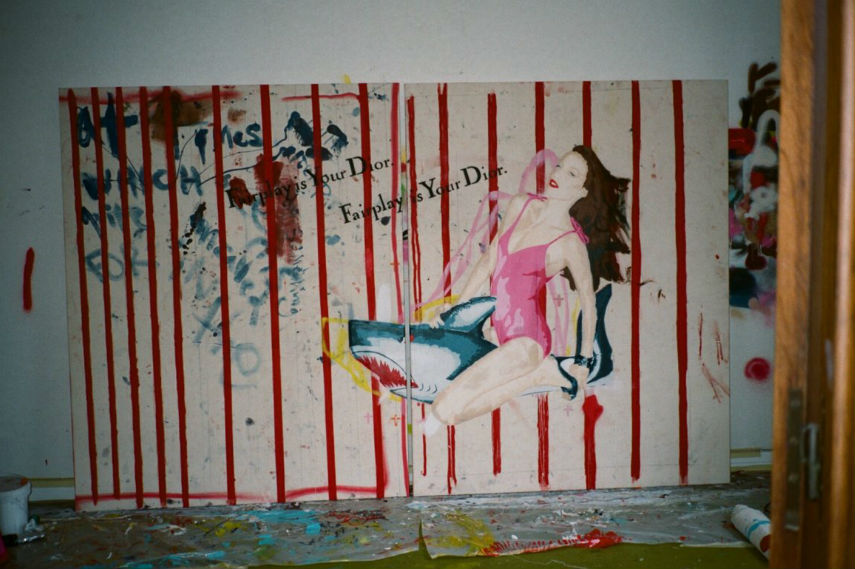 Versatility of Mediums
Since Luc Waring's foundations in street art, he has been exploring different artistic approaches to the subjects trough a variety of mediums; from collage, lithography, screen-printing, to video, cloths and music. This young artist is still experimenting and broadening his artistic forms of expression, and boldly changing everything from the mediums, to the subjects of his interest. The colossal change in style happened when his focus went from being purely aesthetic, to being more philosophical in dealing with the problem of identity, consumerism and branding. His first exhibition happened in 2013. in The Cortauld Gallery, having his works showcased alongside Monet, Van Gogh and Gaugin. In the same year, Imitate Modern exhibited his socially engaged works which dealt with a range of topics dealing with everything from contemporary political issues, to the mainstream celebrity culture.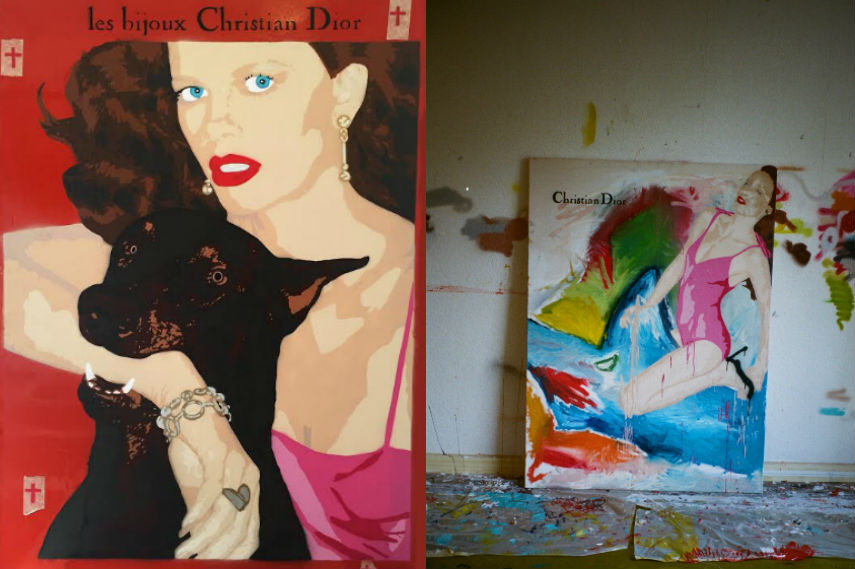 Luc Waring Art at Imitate Modern
Since the Duchamp's urinal changed the course of art history by placing the readymade as an artistic object, the advertisement has become the most commonly present readymade of our time, which is spread globally as a point of intersection between different cultures. The advertisement grew into being the universal form of contemporary language, recognized easily by various individuals, who let it influence the way they think and act. This is exactly why it's important to move away from the academic distinction between Low and High Art, and stop segregating our daily life from art. Be a part of the six-year journey of this counterculture advocate, Luc Waring, who's solo show Registered Trademarks opens on Thursday, 16th March 2017 and will be on view until 27th March at Imitate Modern.
Featured images: Luc Waring - Bedroom (Pink), 2016; Luc Waring - Fetching is Your Dior Red and Blue, 2016; All images courtesy of Imitate Modern.