In November 2014 several artist and art experts have gathered in order to change urban landscapes of the city of Monza. Subsequently, Recover Monza project was created with the aim to transform city's cultural and visual identity with the help of urban artists. Lucamaleonte is the fourth artist to participate in Recover Monza project. He has already painted murals on the streets of Monza and now he will present a series of drawings in a more intimate atmosphere of Grauen Studio gallery. Grammatica Naturale, or Nature Grammar in English, will vigorously portray the artist's love for all thing natural including plants, weed, insects and birds.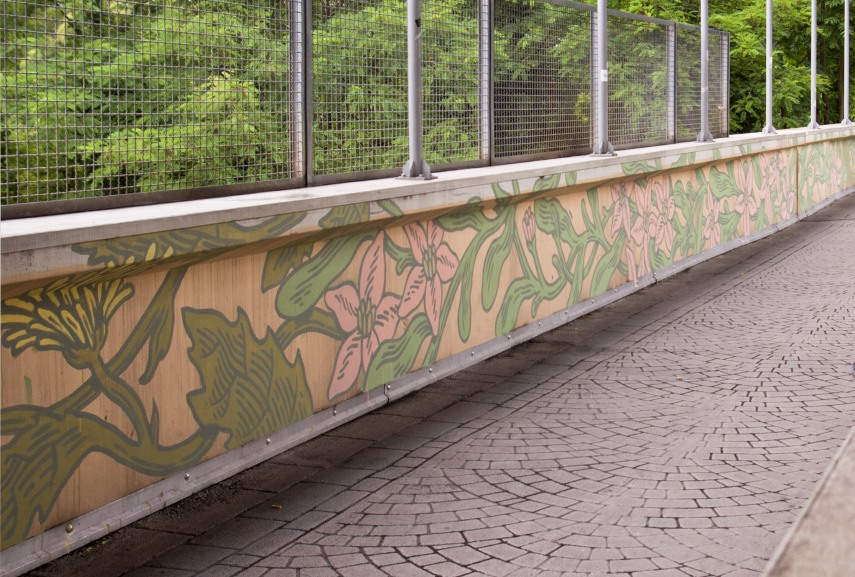 Grammatica Naturale By Lucamaleonte
Lucamaleonte's passion for nature has led him to create a specific language inspired by its essential features. Like scientists that observe, explore and collect fragments of our environment, Lucamaleonte creates his own encyclopedia full of illustrations and descriptions of various plants and animals. The idea of cataloging elements of our surrounding, inspired the concept of Nature Grammar exhibition that's set to represent a unique artistic diary of natural subjects. Grammatica Naturale will contain the collection of drawings that resemble book pages and where flowers, bugs, birds and tigers replace the written words. Lucamaleonte's stencils and drawings fully immerse viewers in the mindset of the artist, thus creating a relationship between humans and the ecosystem that can change our views, thoughts and actions.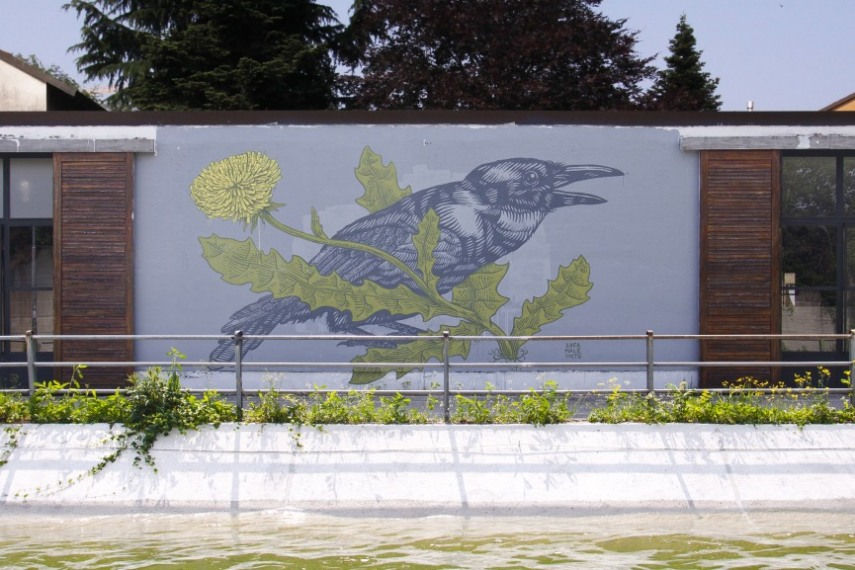 On the Road to Monza Recovery
Lucamaleonte has drawn two large murals related to the exhibition as a part of Recover Monza project. One of his floral graffiti work hugs the 20 meters long walkway and blends perfectly with the greenery in the background. The artwork depict flowers that want to live on concrete walls, while symbolizing coexistence of natural and artificial, similar to plants that grow from asphalt's cracks. Lucamaleonte's second mural is located at the very walls of Grauen Studio gallery. Representing symbioses between animals and plants, mural depicts a large bird wonderfully situated between the river and the surrounding trees.
Recover Monza is a comprehensive project that aims to achieve strong cultural and visual urban redevelopment of the Italian city. The project will be executed through series of competitions, workshops and solo and group exhibitions. Recover Monza project will last till November 2015 and it will involve local communities and both national and international artists. Goal of the project is to involve urban art in the city's transformation but also to introduce citizens of Monza with the exquisiteness and the artistic value of street art.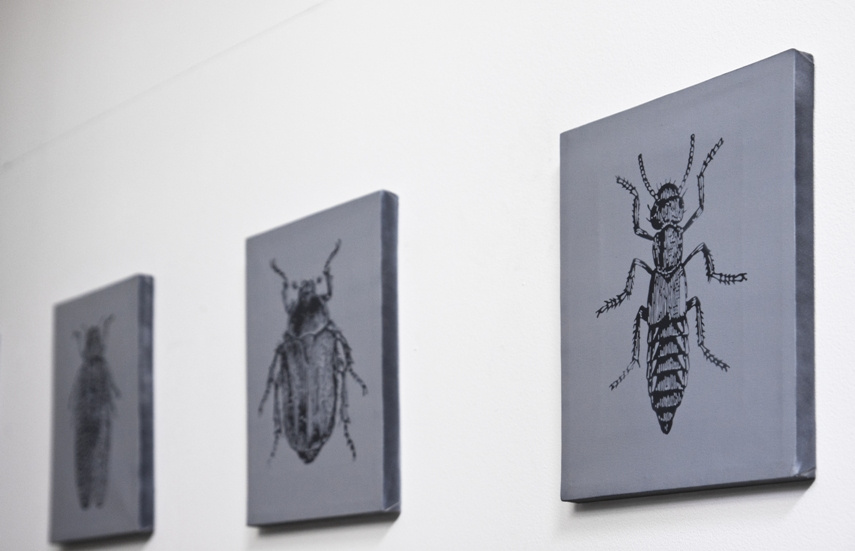 Natural Grammar at Grauen Studio
Monza residents and visitors that already enjoy Lucamaleonte's murals, will have the opportunity to see his other works at Grauen Studio in Monza, starting from Friday, July 3rd. Solo exhibition at Grauen Studio gallery accompanies every mural created during Recover Monza project. Exhibitions are an indoor presentation of new works or ongoing projects made by Recover Monza participating artists. Artworks presented at Grauen Studio gallery must be related to murals painted on the city's walls and murals created on the outside wall of the gallery. Entry to Lucamaleonte's Grammatica Naturale solo show is free and the exhibition lasts till July 12th, 2015.
My Widewalls is FREE and environmentally friendly so sign up for it right now.
Fetured images: Artworks by Lucamaleonte
All images courtesy of Grauen Studio