Christmas city lighting just got a cool urban outfit! The city of Rome and public lighting company Acea teamed up in realization of a new artistic lighting idea in the more peripheral municipalities of the Italian capital. Murals and art produced by famous Italian street artists are projected on three school facades, providing the residential Roman quarters with a completely new, contemporary, creative feel. Ephemeral, in the true tradition of street art, but mesmerizing as murals can be, the projections conducted by Acea are all encompassed by the Luce. Diversità è Energia (Light. Diversity and Energy) project, a new visual platform for celebrating the happiest holiday of the season.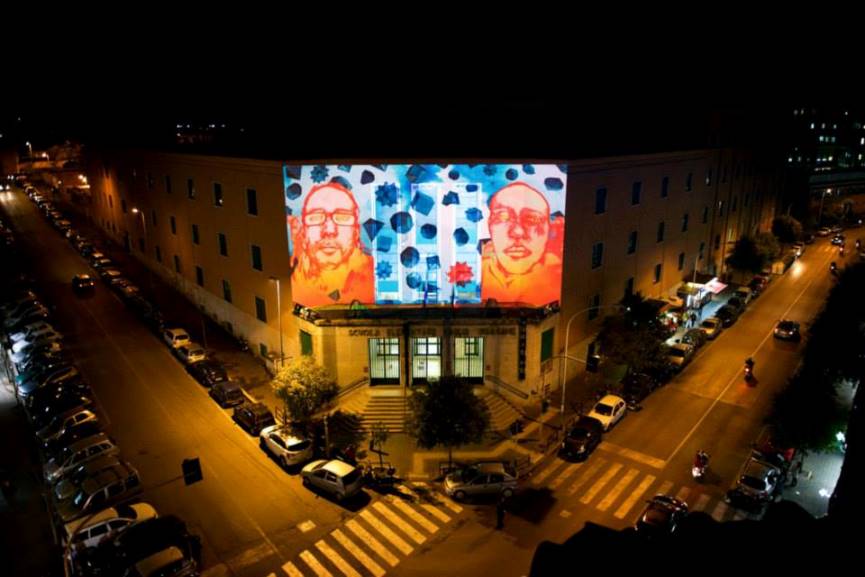 Nine Artists' Light Installations
The artworks made of light are visible throughout the holiday weeks, with a strong participation of local communities and entities expected. The goal of these spectacular light solutions is to deliver various universal messages to the younger population, but others as well, attempting to inspire and allure them into the world of creativity. The action is organized as a concrete sign of need for attention of the selected neighborhoods and the V district of Rome, where social tensions and severe socio-economic problems are a common occurrence. Still, it is exactly this city area that produces novel forms of cultural accumulation, from art to creative socialization, and consequently lively, inspirational events. This is the crucial reason why Acea decided to realize this program with those urban artists who started out on these exact streets, sharing their visions on integration, multiculturalism and diversity. The list of the participating creatives includes Blaqk, Halo Halo, Gio Pistone (took part at Concrete Steps show), Never2501, Tnec, Useless Idea, L'Atlas, Jbrock (had a recent group show in Nice) and Teddy Killer, all of which are today known as premier muralists and artists.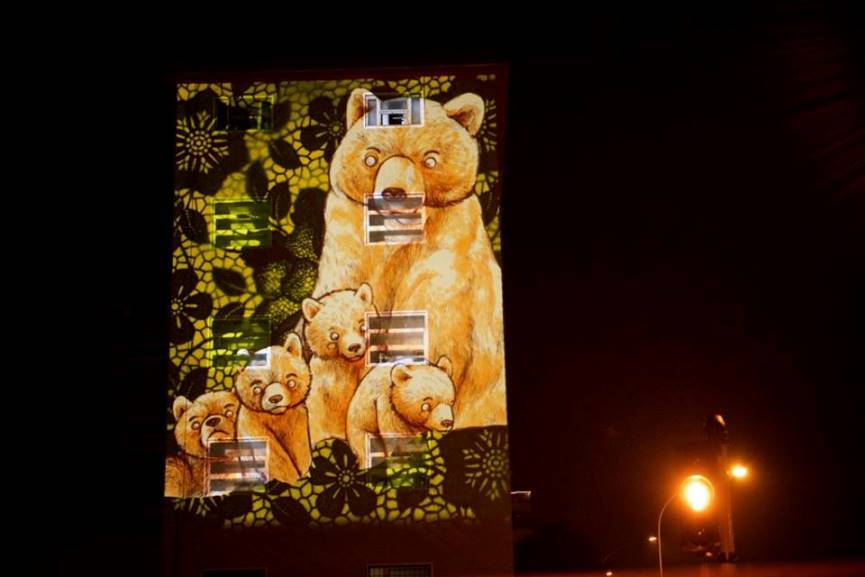 Light Murals
Murals reproduced for the Luce project have been curated carefully, and their potency is not lost, but emphasized by the sheer visual impression light effects provide. From the geometrical solutions designed by Tnec or L'Atlas, murals move over vividly colored abstract creations of Jbrock, through illustrative imagery of Gio Pistone, to stylized orientalism of Blaqk or figuration of Useless Idea. Pastels of Halo Halo's colored pattern, which covers the entire Tor Sapienza, glow without being too fluorescent, while the elaborate light composition of bears by Teddy Killer doesn't seem like a flicker of photons, but it sits on the wall as an actual mural. The idea of transferring a semi-ephemeral urban art piece into a completely performative form, criossing it with animation, without changing the canvas has proven itself ideal in seasonal developments of urban areas, while Christmas season is the perfect time for lighting up the streets.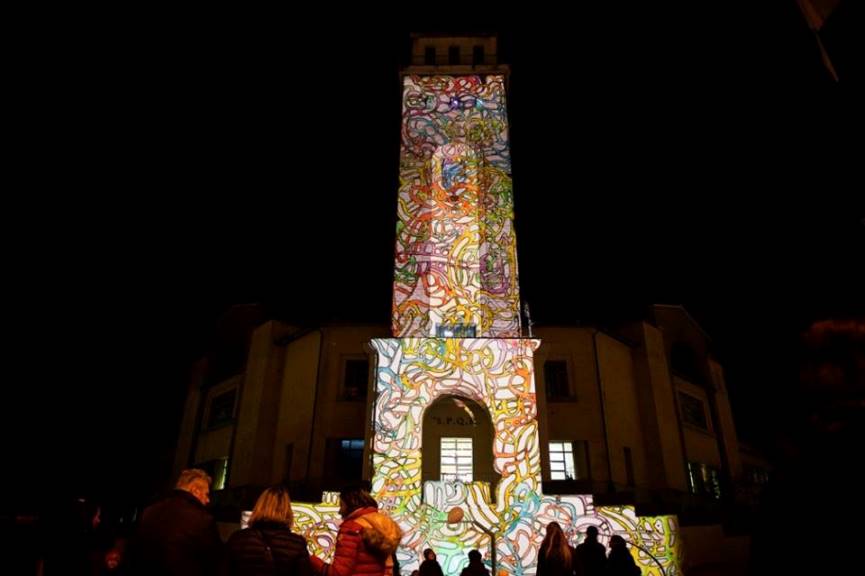 Lit Rome Locations
Including three primary schools, Luce project is visible in the evening hours, as the lighting is naturally seen best at night. At 17:30, projections are starting at Tor Sapienza, including light murals by Blaqk (Greece), Halo Halo, and Gio Pistone. At 19:00, Never2501, Tnec and Useless Idea murals are projected onto the facade at Torpignattara, while at 20:00 the lighting program begins in Pigneto, with L'Atlas, Jbrock and Teddy Killer. All of the projections are to end at 23:30.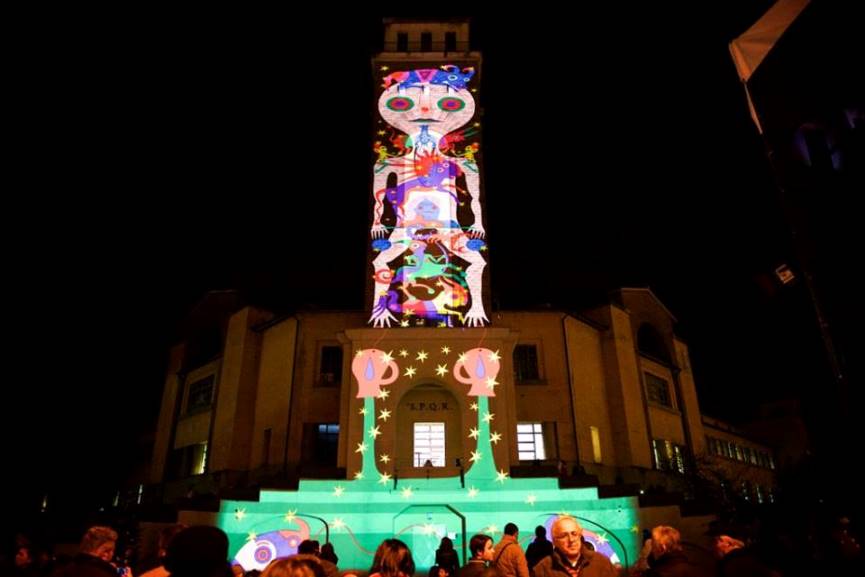 Diversity and Energy through Light - Rome Christmas 2014
Tor Sapienza school is the designated canvas for Blaqk, Halo Halo and Gio Pistone, Torpignattara for Never2501, Tnec and Useless Idea, and Pigneto for L'Atlas, Jbrock and Teddy Killer. All of the projections started on December 19, 2014, and they will repeat daily through January 4, 2015, with a final event scheduled for January 6, 2014.
Luce project was realized with the help of Acea, Roma Capitale Municipio Roma V, NUfactory, Wunderkammern, Livia Cannella, Unità C1 Visual Environment and Roman School for Comics.
Photography: Francesco Orlandini
Light art gives you goosebumps? Sign up for My Widewalls and get illuminated by the news on the latest achievements!